As companies around the world start to rethink their workplace needs post-COVID19, they're in search of more flexible and safer, turnkey options, says WeWork general manager of Australia and New Zealand Balder Tol.
Speaking to ADR recently about the future of co-working in a post-pandemic 'normal', Tol says WeWork has been affected by the pandemic, but is better placed than most.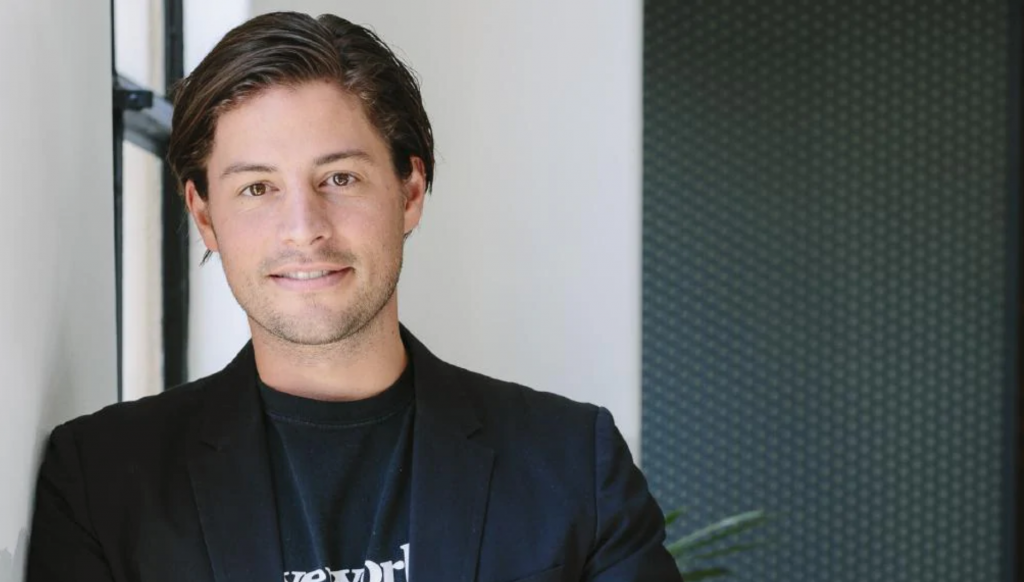 "We've absolutely been impacted in the short term," he says.
"But in the longterm, we're seeing an increased need for flexibility in both our contracts, as well as in space requirements from organisations.
"Flexibility is part of our business model, as well as in how we design our spaces. So we're uniquely set up to actually anticipate these change far quicker than maybe many in the traditional workplace environment."
With much of the Australian workforce still working from home, Tol says its clients are currently concerned about the safety and wellbeing of their employees.
"The questions are still tactical and practical: 'What's the operations plan? What are the cleaning protocols? Do we need PPE?'," he explains.
"We're still seeing a lot of companies extending their work from home policy while they're getting comfortable with those measures," he says.
"But one thing that has become clear already is that we won't lose the need for the in-person experience at work."
Tol predicts a 'hub and spoke' model will dominate in the post-COVID-19 landscape, where a headquarter serves as the hub of the business, while the spokes are a geographically distributed network of offices.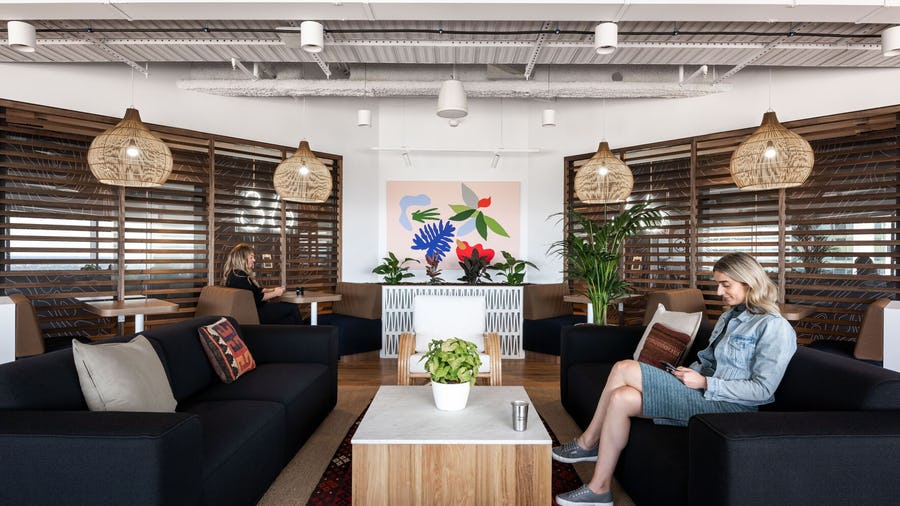 For WeWork members that might include having one central office, like its Perth location, opened earlier this year, while providing membership for employees to work elsewhere where they're "most productive and comfortable", although Tol clarifies the organisation does not currently have plans to open in suburban Australian areas.
The collaborative design of its co-working spaces will provide what Tol predicts will be the main motivator behind employees' return – a factor he describes as "serendipity and the collision coefficient.
"Those water cooler conversations that we have, for example, as well as training, informal meetings, manager feedback and those necessary processes for new employees that are incredibly hard to manage virtually and form parts of the overarching employee experience," he says.
"Not paying attention to these work moments can lead to a negative work experience. And if ignored, it's like unleashing these microaggressions that really chip away at your work culture and have long term negative effects."
Tol believes the same applies to the other traditional users of co-working spaces – freelancers and small business.
"We are social animals, and although working from home has really proven successful, the longterm impact of that is going to be more challenging," he explains.
"Small businesses that are in high growth mode need collaboration to work a project as a team.
"They still need spaces like large brainstorming rooms and podcast studios, so it's about supplying these in a safe way."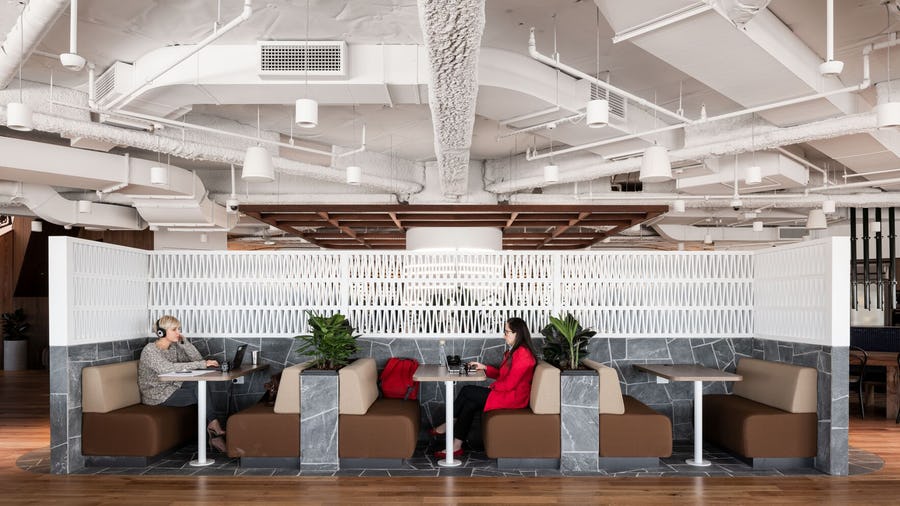 While Tol believes rules around social distancing and hygiene are temporary, he does predict one major permanent change to offices, co-working and not, post COVID-19.
"I anticipate members are going to use our private offices differently," he explains.
"On a day's notice we need to be able to turn a private office into more of a collaborative working space area. That really taps into listening to our members about how they want to use the space. Again, that flexibility.
"At the moment you can get an office for a month at a minimum. But we're asking ourselves, 'Why not for a week? A day?' Heck we can do it for an hour and really create increased flexibility in how people use our offices."
It's a lesson, Tol says, other workplaces should be picking up on.
"I think anyone who hasn't installed flexibility in general is running late," he says.
"In the real estate industry, for example, it was really about the dollar per square metre, whereas we've always been focused on the wider employee engagement between organisations and their productivity.
"In the past, you know, there's just a certain sophistication to our model that has gone unappreciated. I think that's no longer the case."
Photography of WeWork's Perth location: Dion Robeson.