Photography by Brooke Holm.
Flack Studio is behind CRITERIA (which opened in the Melbourne suburb of Cremorne late last year), a fine example of retail design that lets its high-end furniture and lighting pieces do all the talking. Though the interior fit out and collection of art-edged American designs create a united and naturally beautiful aesthetic, Flack Studio has cleverly ensured its design remains the 'shell'.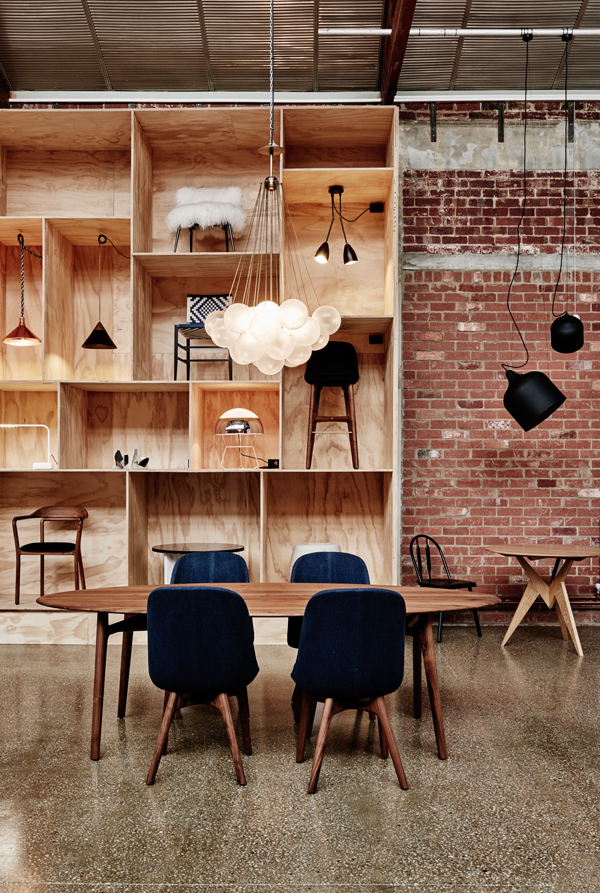 Director David Flack has guaranteed that the versatile retail space is an alluring body that is composed of unrefined architectural details – one that is easily modified for constantly revolving product display. Pipes, brickwork and timber beams have been left exposed, complemented by formed concrete. These elements work together to create an attractive yet suitably subtle backdrop that offsets and promotes CRITERIA's high-end design pieces – it's a warehouse that's not just a warehouse. The earthy, natural palette allows CRITERIA's bold products to capture the customer's attention (though their gaze will certainly appreciate the shop's fit out too!). The floor's glossy concrete finish gives a perfect, understated touch of opulence, and the overall effect is unexpectedly grand.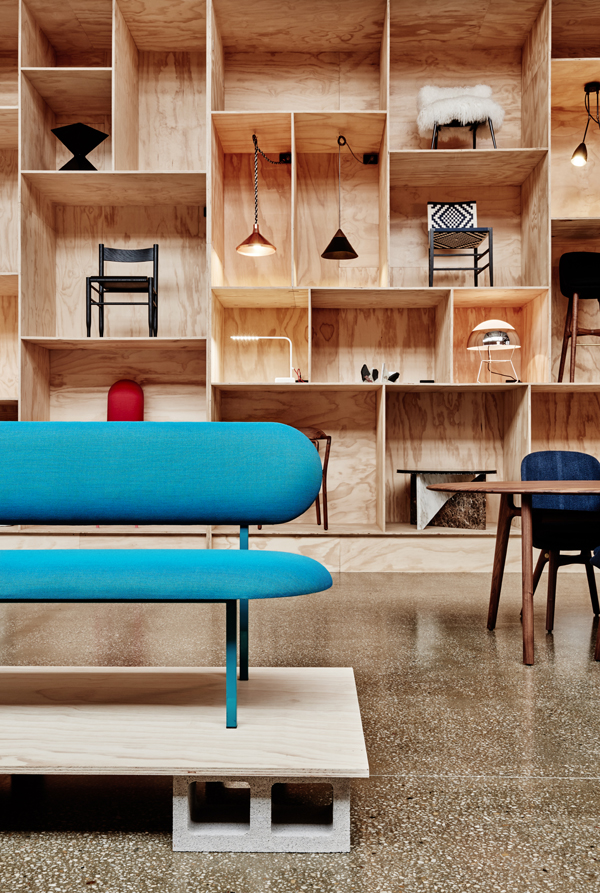 The large, open space has incredible light and air quality, rarely seen in such retail environments. Flack Studio set out to harness as much of this comfort and beauty as possible while adhering to a strict budget, and has done just that. All materiality used ensures resilience, reliability, durability and adaptability for the client. While holding craftsmanship in high esteem, Flack Studio has combined warm materials with clean lines, textural palettes and fine detailing to produce a space that is considered and welcoming.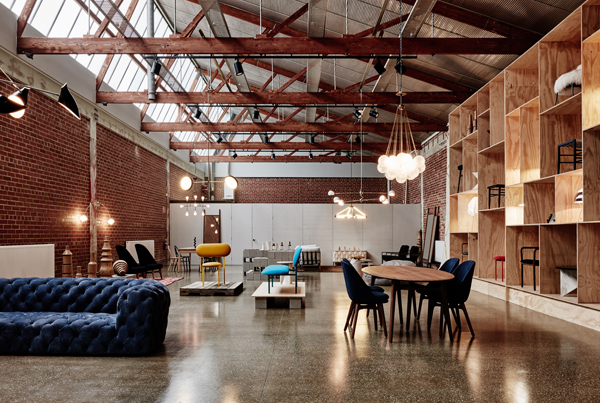 And it doesn't hurt that Flack Studio has cemented itself as having a distinct aesthetic: contemporary, yet respectfully classic, providing design that is bold and elegantly masculine – a nod to David's youth and tendency to embrace the whimsical, and an appreciation of discovering unusual and beautiful things.
Together with its distinct vision, Flack Studio took a holistic approach in the design process, embodying simple, meaningful and cost-effective strategies to create great potential for the client and design community more broadly.
Flack Studio has been shortlisted for the 2015 Interior Design Excellence Awards within the Retail and Emerging Designer categories.