Melbourne's Flack Studio will be the first to showcase its style on the 26th floor of a Melbourne office block in a unique project that will see a complete refresh of art, furniture and plant life every six to 12 months.
Property group Time & Place took a different approach in redesigning their head office on 35 Collins Street, treating the space like a museum gallery instead of a corporate environment.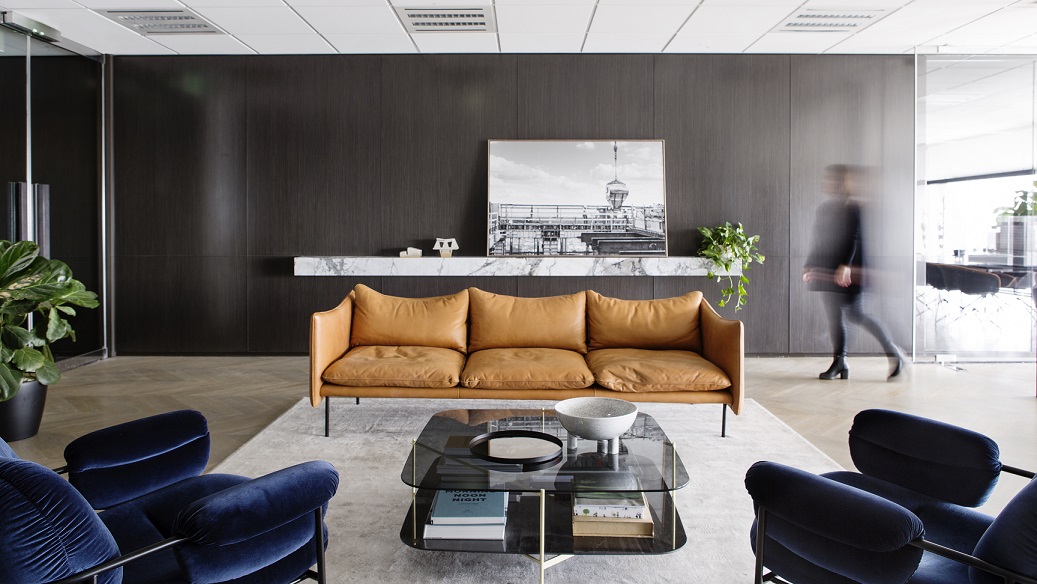 "Collaboration is a big part of what we do. We are always reviewing form and function. Our workplace reinforces our way of working," says Time & Place development manager and principal Edward Pearse.
Teaming up with DKO Architecture, Flack Studio opted against a traditional reception area to create a lounge room-style space complete with a Cote D'Azur stone bookshelf that reappears in the boardroom to connect the spaces.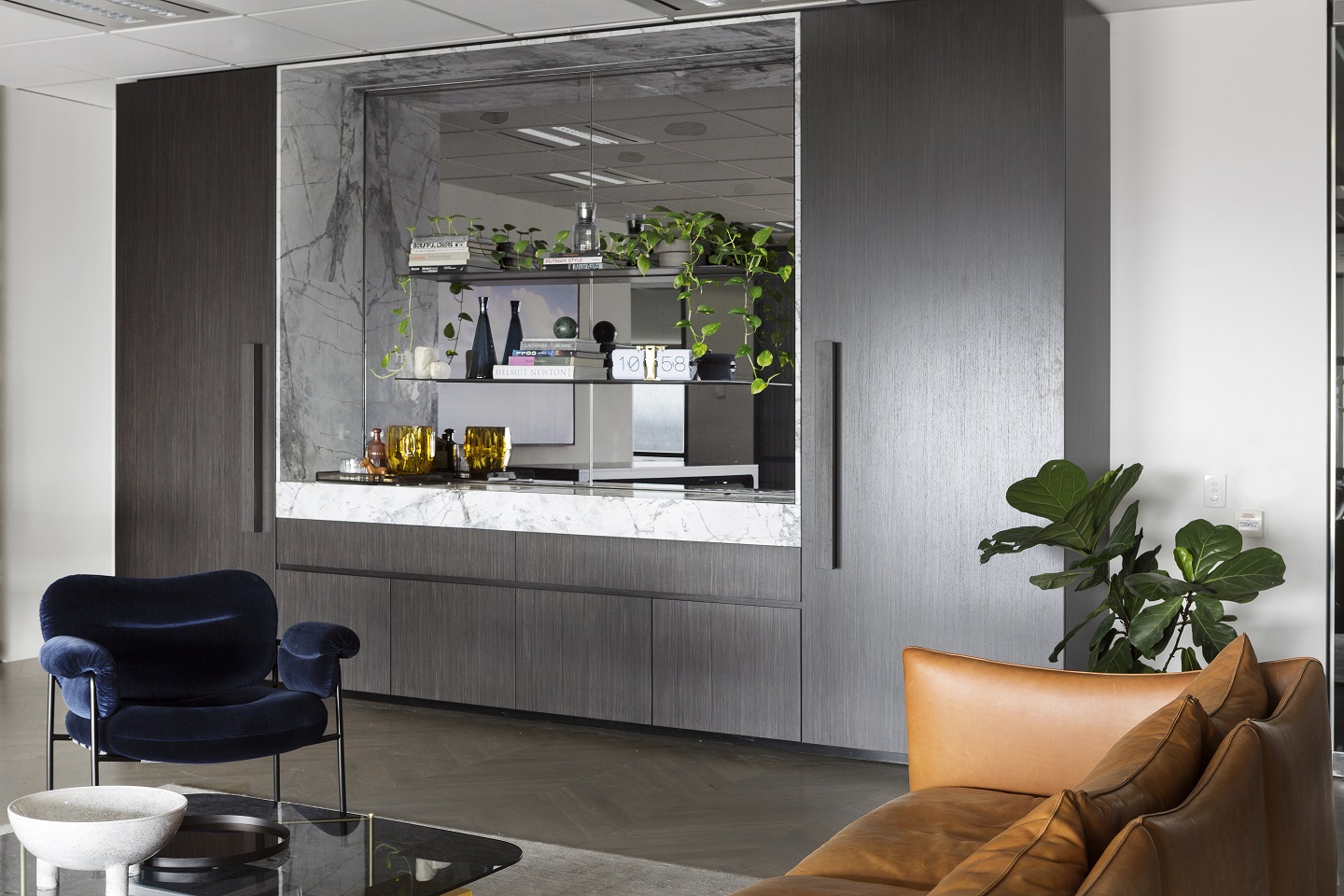 The grey, white and olive green palette is reflected in the panelling, flooring, joinery and styling, while the natural light and play of textures mimic the warm and relaxed atmosphere of a city apartment.
"Materiality was an important consideration. We selected smooth tan leather and luxurious velvet because these materials become more beautiful with age. We didn't want people to avoid getting comfortable because the furniture had a stiff, brand-new feel," says Pearse.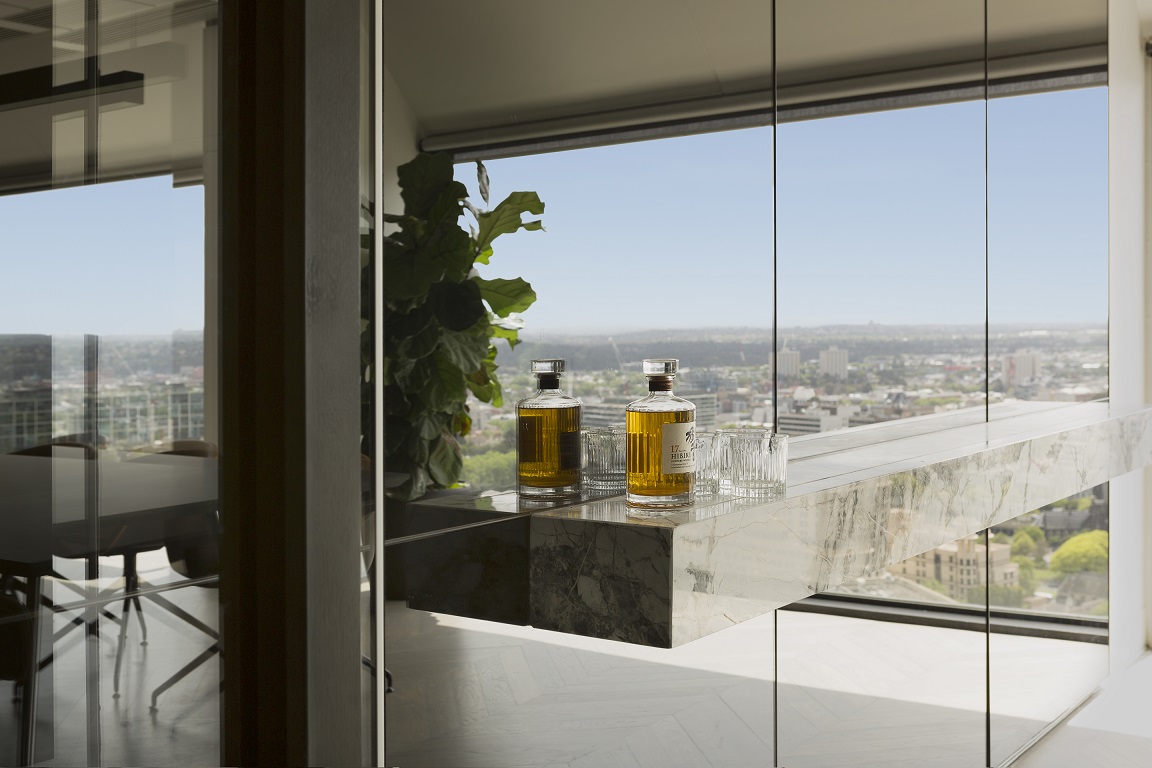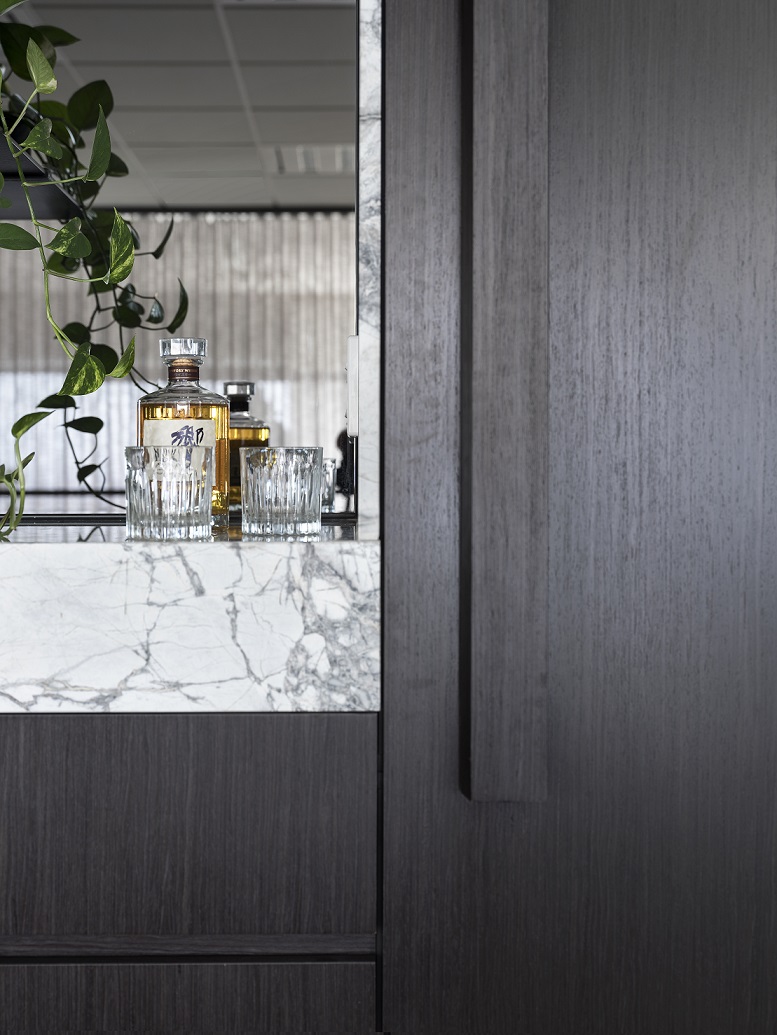 The softer fabrics were paired with marbles mirrored surfaces and greenery, while, in the boardroom, bold yet soft steel-framed glass create an immediate connection between those who walk into the space and the breathtaking views of the city below.
At least, that is what it looks like now.
Flack will only be 'flackifying' the first of a series of looks that will constantly be swapped out in what the company is calling a 'rotating gallery of design'.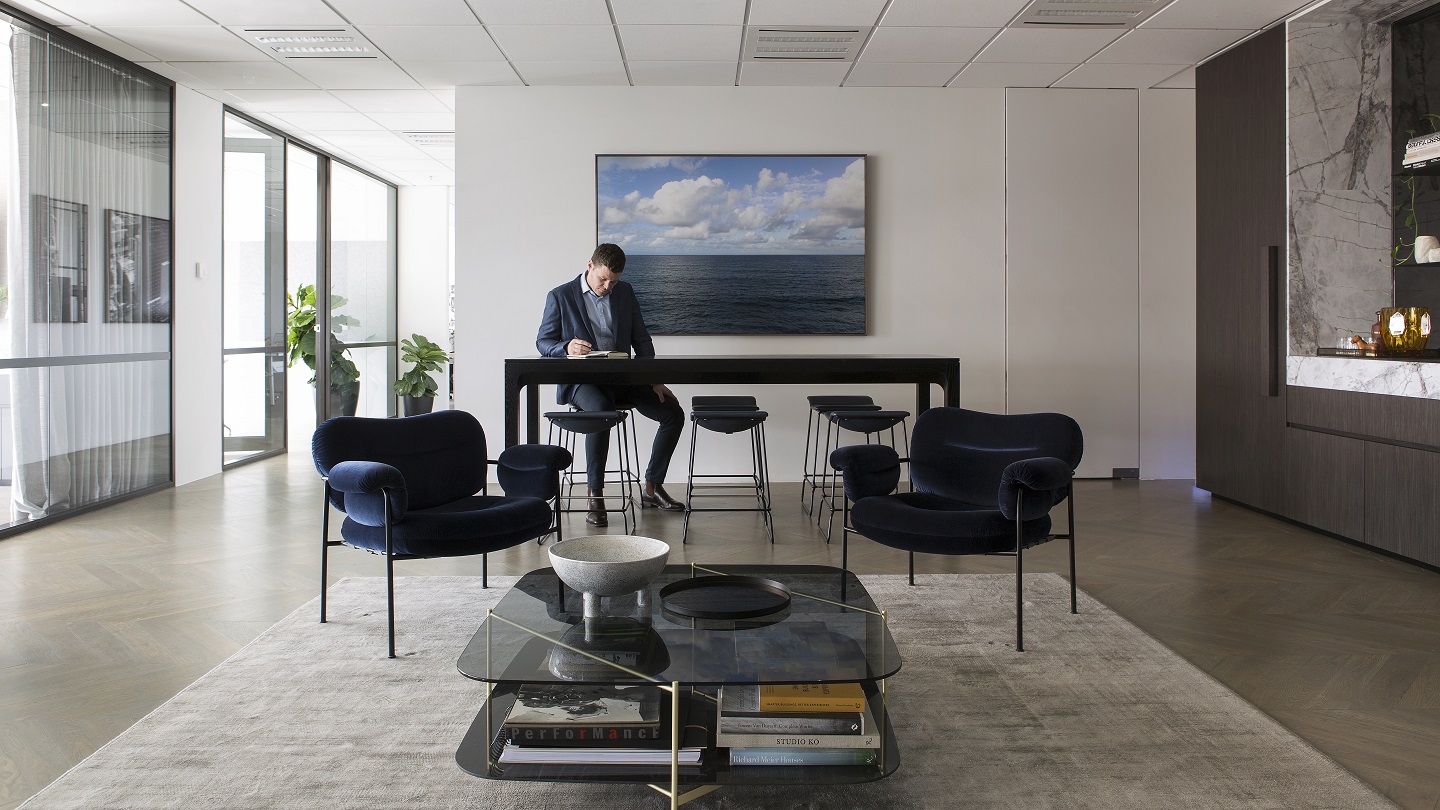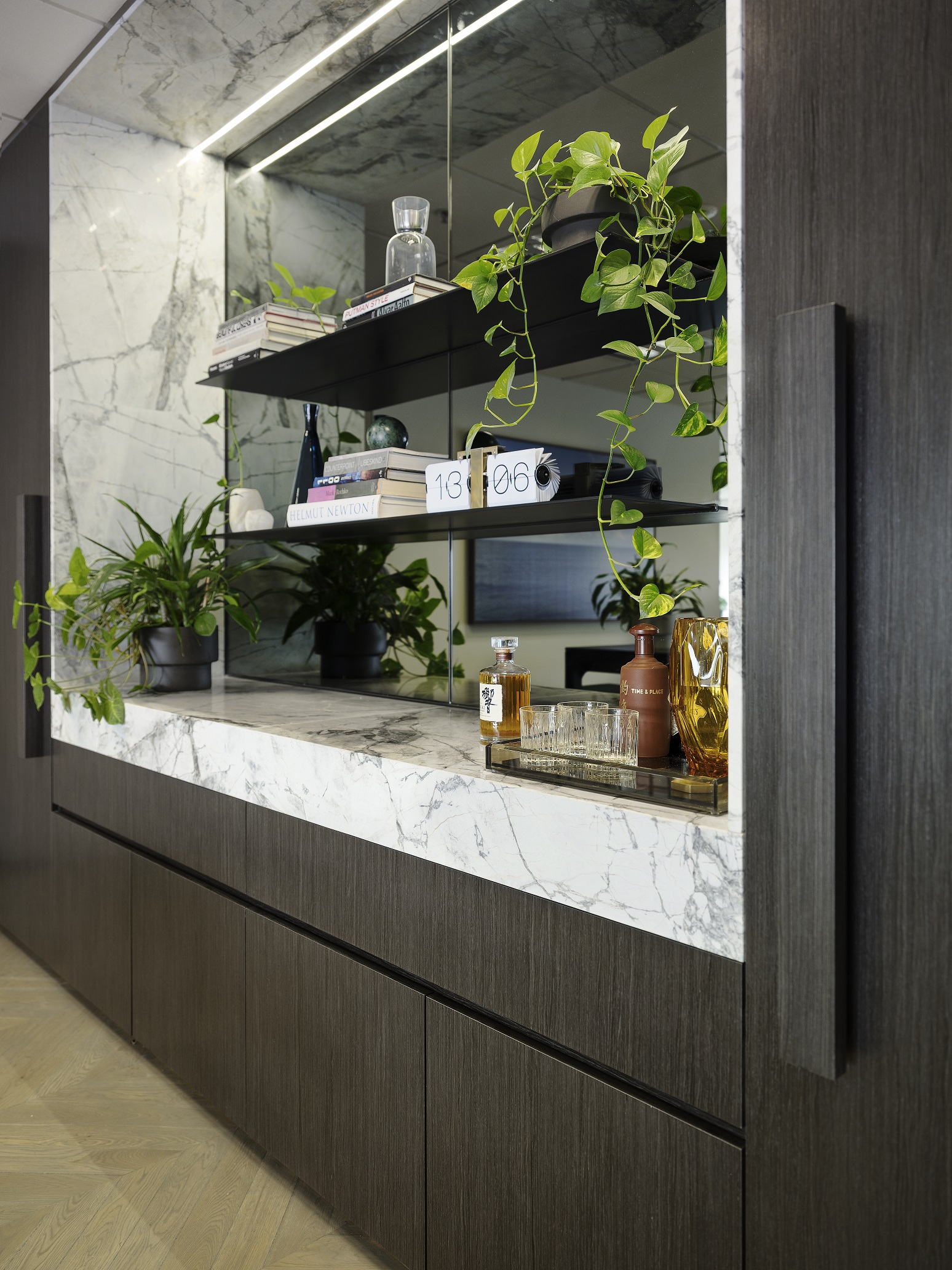 In the future, Time & Place will work with other, yet to be named, design studios to completely overhaul the interiors, replacing art, furniture and greenery one-to-two times a year.
The move is an effort to not only keep up with a design world that's constantly in flux, but also an opportunity for the company to offer clients and visitors a new experience every time they drop by.
35 Collins Street is set to be completed in 2021.