Ewert Leaf has transformed a former chocolate factory in Melbourne into the new headquarters for Australian breakfast and snack brand Carman's.
Located in the city's industrial sector of Huntingdale, the space acts as a hub to welcome employees and consumers alike. The idea behind the design is to "reinvent wellbeing within the workplace while cultivating an environment that stimulates creativity and collaboration".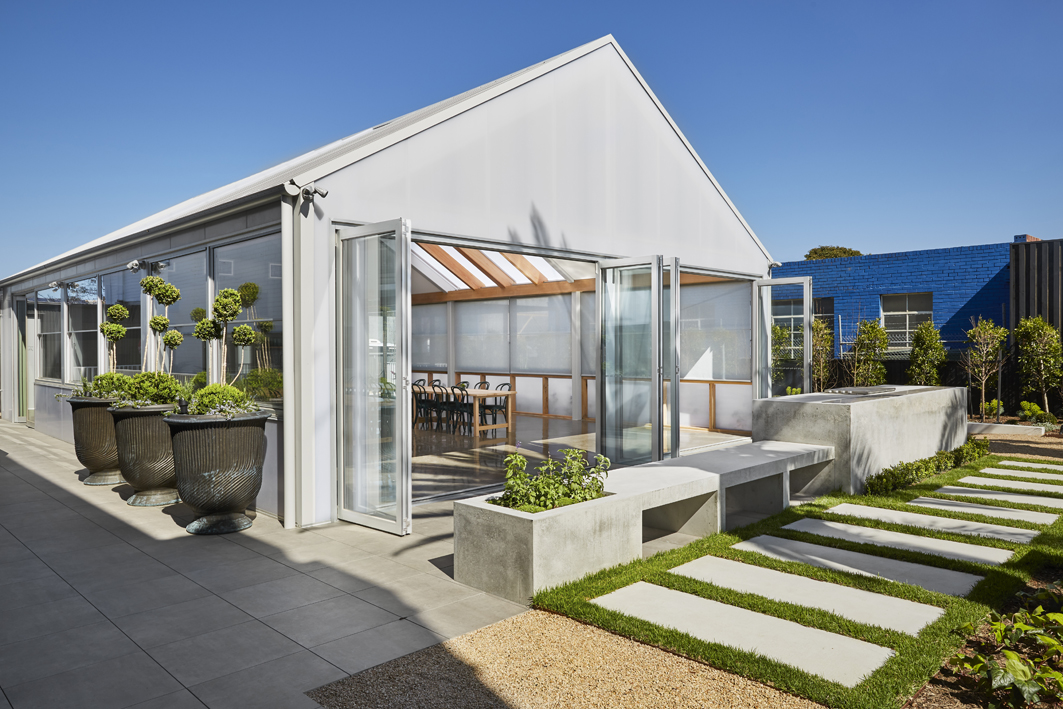 Lead interior designer, Hayley Page, says this was a particularly special brief and one that was close to the heart of Carman's CEO, Carolyn Creswell.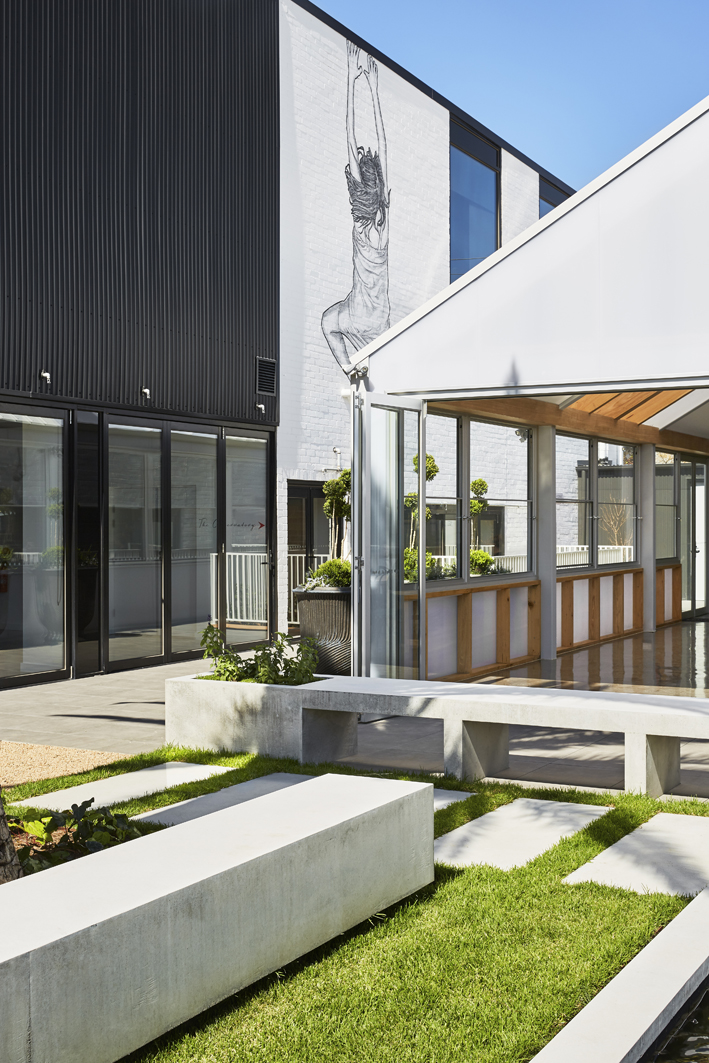 "We worked with Carolyn to create an approachable space, a design that was more familiar in a residential setting. It was important for her to inject a 'homely' feel – a
village for employees to feel comfortable and inspired," she says.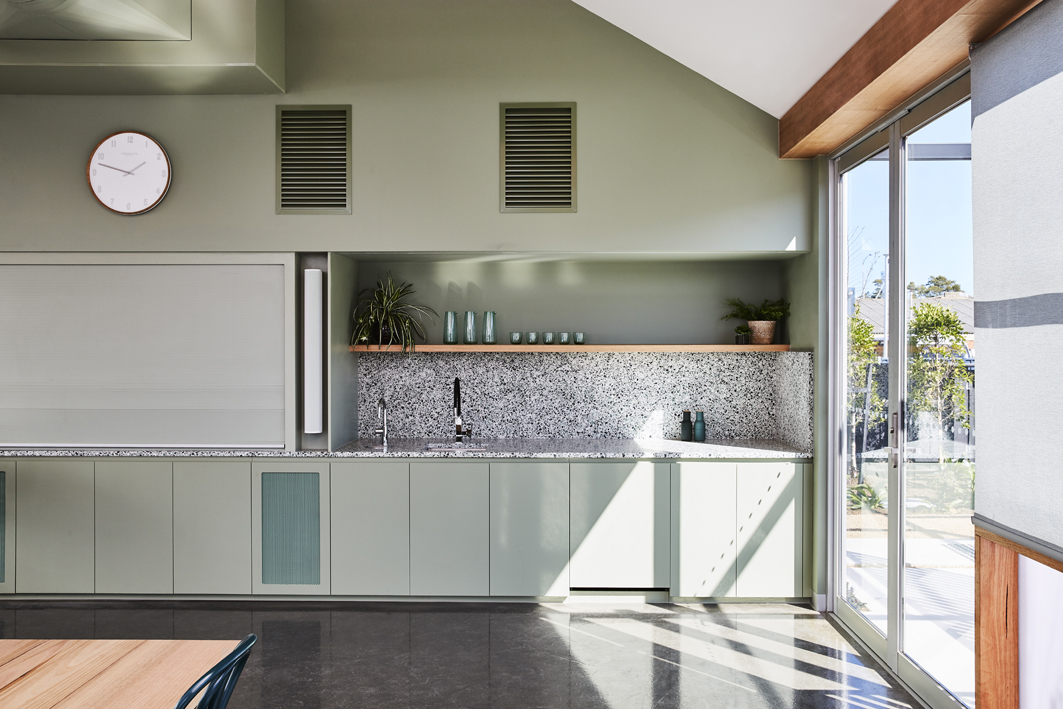 Echoing the brand's wholesome and nourishing positioning, the 5000sqm building is set across three levels and features a breezy outdoor conservatory that illuminates in the evenings, along with a communal landscaped garden and retreat to promote walking meetings.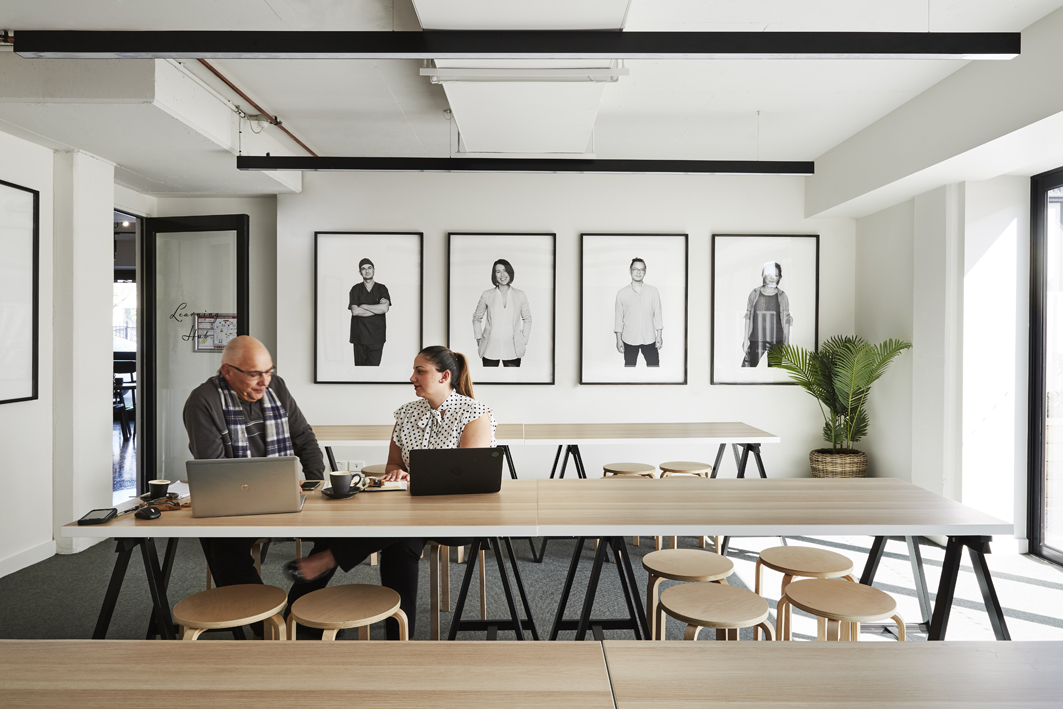 There's also a contemporary, open-plan kitchen that provides a gathering space for staff, alongside eclectic storage solutions. An array of existing spaces have been converted into a fully equipped gym, light-filled yoga studio, sleep retreat, phone booth, and 'prep' room where employees can enjoy some quiet time or utilise hairdressing and beauty tools to freshen up.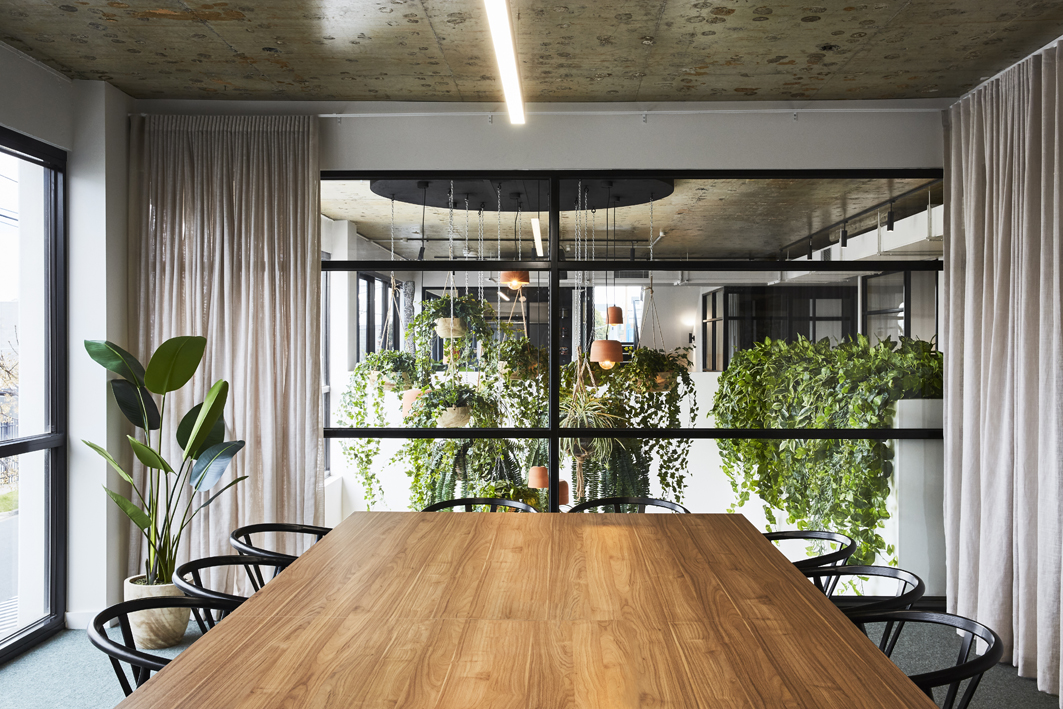 Meeting rooms are enclosed by glass in open spaces to achieve the a balance of privacy and transparency. A tactile material palette layered with lush greenery, local art pieces and a diverse collection of Creswell's personal interior touches reinforces this nod towards residential design, while black metal glazed partitions and exposed concrete flooring
are contrastingly modern.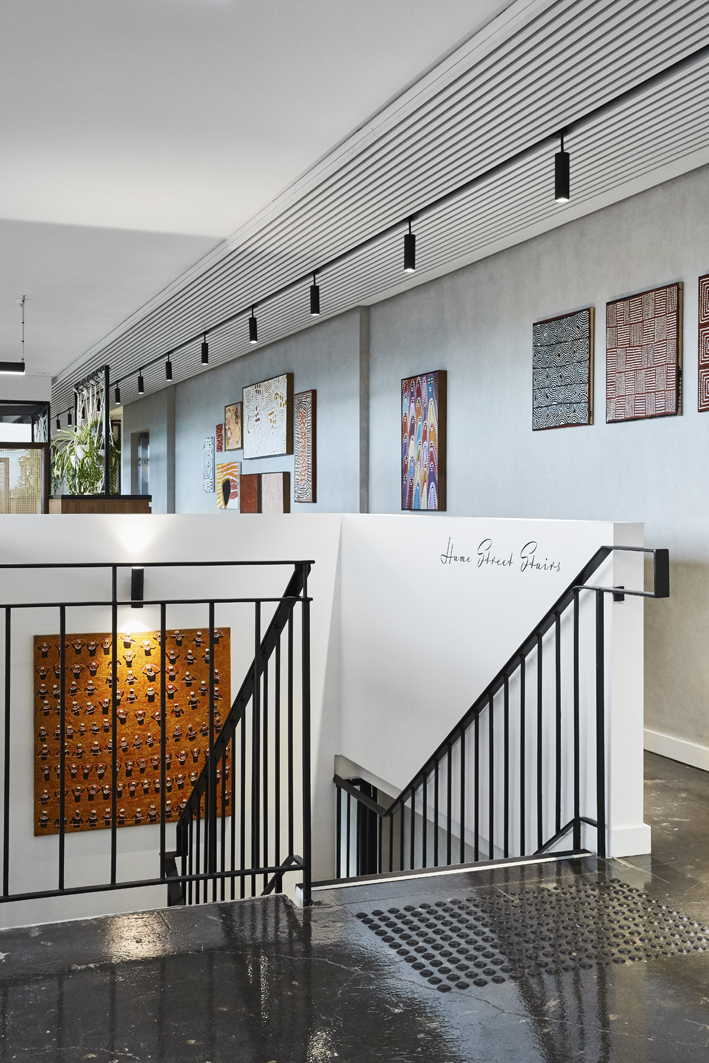 Welcoming Carman's neighbours, the ground floor features a public retail offering and adjoining café, fit with a cascading ceiling plant installation that uniquely waterfalls from the first workspace level. This feature was made possible by carving an opening in the ceiling to create a connection between the offices above and the public space below.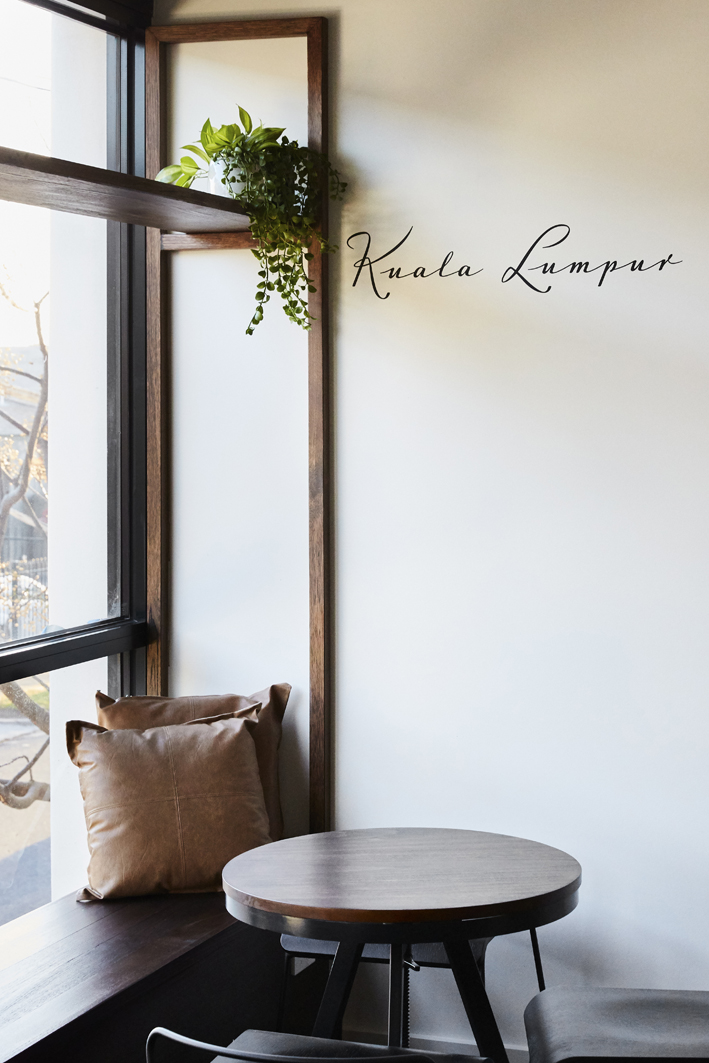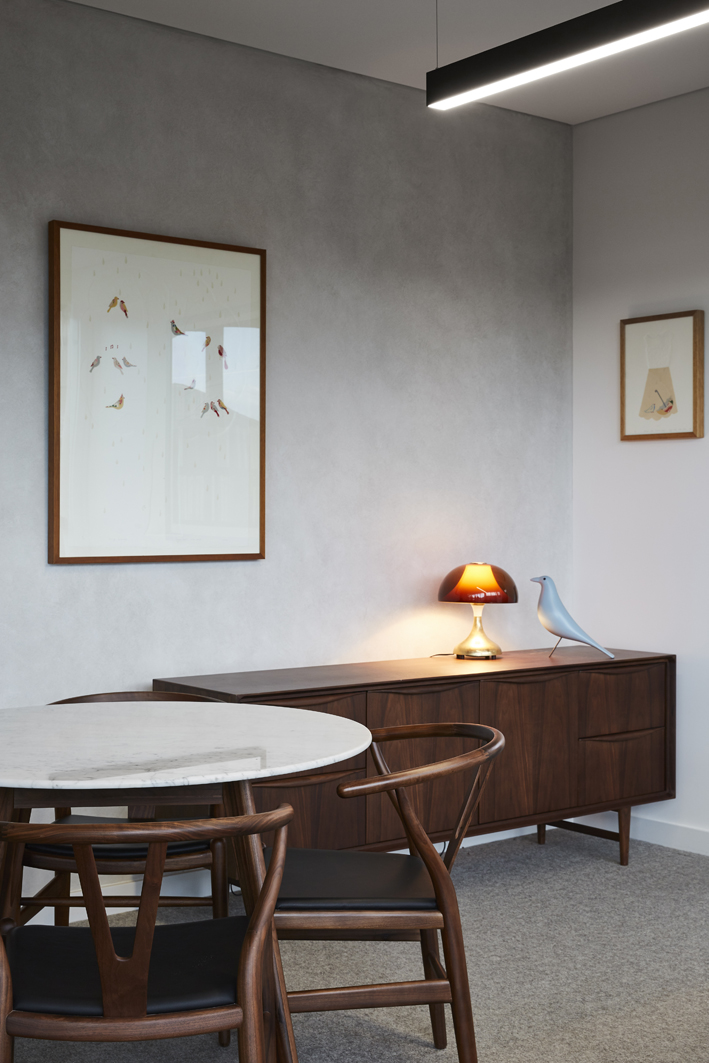 Photography by Fiona Storey