All images are courtesy of Lexus Australia and The Big Group.
Dutch-born Joost (pronounced "Yoast") Bakker is a fifth-generation tulip farmer and has created installations that fuse nature with a raw, industrial sensibility; his work is created using "the stuff other people throw out". Mim Design is a diverse, creative practice specialising in the design of interior environments and approaches each project individually and constantly seeks new and innovative ways to approach and solve design needs.
ADR: You will be working with Lexus at Melbourne Cup Carnival, how did this partnership come about?
Joost Bakker: I first collaborated with Lexus in 2006 and really enjoyed the creative process and was incredibly proud of the result. I commissioned a glass blower to cut and reattach 500 crystal wine glasses that were suspended and filled with the most perfect Peony roses. Since then I've been engaged in other projects interstate, preventing me from collaborating with Lexus again until now. I would say that Lexus's lead in bringing energy efficient, luxury cars to the market has forced other car manufacturers to follow – a constant ambition to bring the latest hybrid technology to market, with fuel use of the latest model unimaginable just ten years ago. It's exciting for me to think about the future and how Lexus will keep driving innovation. My true passion is the environment and I'm a practical person that understands that people will always want to drive cars. I believe that everything we use and consume today can be done in a truly sustainable way. This can only be achieved by innovating and re-thinking what we do. This is exactly what Lexus is doing.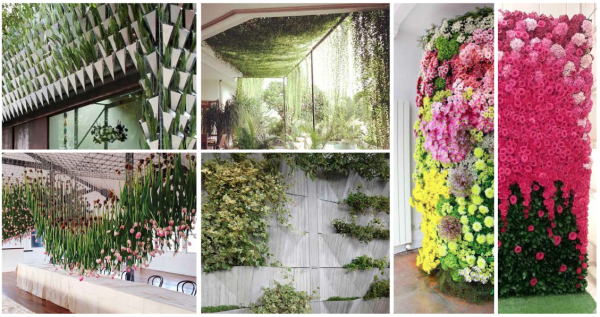 MIM: We've worked with Lexus in previous years creating bespoke interiors during the Spring Racing carnival. We were introduced to Lexus through our mutual friends at The Big Group and have since been able to build a solid working relationship based on respect, trust and understanding of one another. 
ADR: What can we expect to see from your offering at the Lexus Design Pavilion in 2014?
JB: An organic, natural installation that's completely inspired by the shape and lines of the car. I'll be using coppiced smoke bush trees. Coppicing allows the trees to recover and re-grow – an ancient method of harvesting sustainably. After harvesting we're coating one side of the branches with chalk. Creating a natural dusted look that will highlight the organic heirloom roses that we're using. In essence the installation will be large and layered but very simple.
MIM: Crisp soft tones balancing with the sleek metallic lines of the New Lexus NX SUV.
ADR: You have worked with the brand before, what attracted you to working with Lexus again in 2014?
MIM: Lexus' understanding of design and their innovation for which they are known is paramount to our solid partnership. We're looking forward to continuing this positive collaboration together on the upcoming Lexus Pavilion project.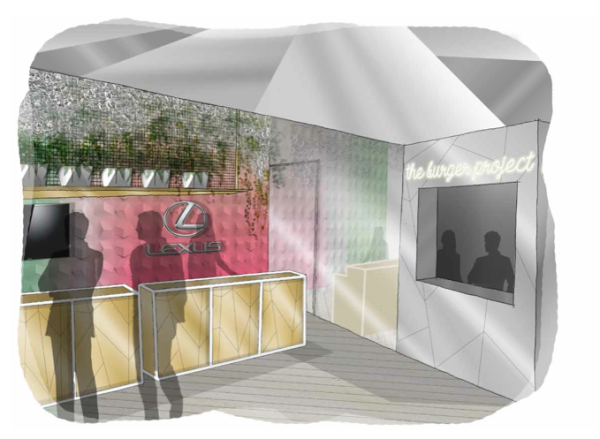 ADR: How would you summarise your style of design and general approach?
JB: All my work is about positive impact. Utilising wasted materials and through my work making people see the beauty in nature and somehow making people aware that it is possible to live sustainably.
MIM: The key to our creative process is to provide something new and inspiring that captures and surprises the senses. It's our philosophy to produce unique individual, holistic design results that are reflective of the client and/or the brand. We also love to put ourselves into our projects to ensure they're practical, provide purpose and deliver a sense of enjoyment.
ADR: What are highlight design features / materials / aspects that will be unique to the space this year?
JB: The materials we're using are coppiced deciduous Smokebush, (Cotinus 'Grace') chosen because of the unique shapes and angles the branches have to highlight the lines of the car. As soon as I was shown the car I decided I had to use Smokebush! Aluminum cable recovered from recycled electrical cables will also be used. When the recyclers strip the cables a white patina is left from the plastic sleeve, this gives the wire a raw natural feel. We'll use the cables to tie and suspend all the Smokebush and roses. Field Grown Heirloom roses, mostly cut from my own farm, will also feature. Some varieties date back hundreds of years. We will use a mixture of colours and types, including David Austin roses and many other traditional varieties. I've chosen roses because at Cup time they are always at their best – in season and perfect!
MIM: There is a mix of custom joinery and custom designed fabrics as well as some fabulous installations by collaborators in the design pavilion.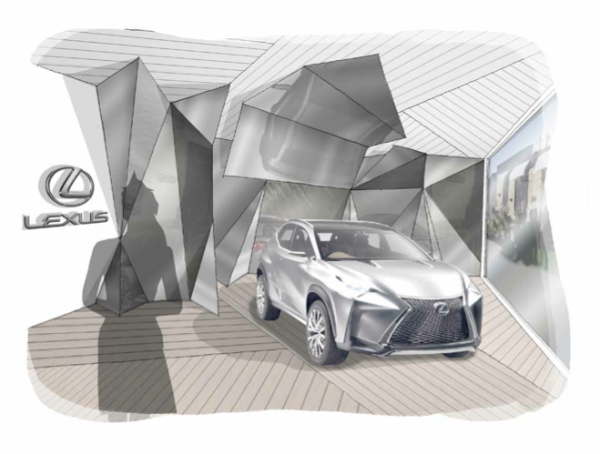 ADR: What can guests look forward to seeing with your work?
JB: An installation that will be large in scale and quite harsh, juxtaposed with soft, lush beautiful freshly cut roses.
ADR: How have you ensured the Lexus brand is consistent, but a new, exciting space is created for guests?
MIM: We have re-planned the design pavilion to ensure it's a new and fresh layout from previous years, as well as coming up with a unique design approach that aligns with the Lexus brand and the Spring Racing carnival excitement. 
ADR: What attracted you to the project?
JB: Lexus has given me an opportunity to create something unique, alive and refreshing. It's an ambitious and inspiring project, I'm excited!
MIM: The opportunity for Mim Design to work in partnership with a company that prides themselves on design, innovation and a refined sense of luxury was captivating.
ADR: What are you hoping guests will think or feel from the space?
JB: Thought provoking, even challenging in some ways. I'm hoping all the senses will be sparked. With my close friends Neil Perry (I'm on a plane on my way to his 25th birthday celebration for Rockpool as I write this!) and Ben Shewry responsible for taste, I'm sure the fragrant roses will be very popular.
MIM: A fresh and inspiring space, with a sense of luxury, fun and excitement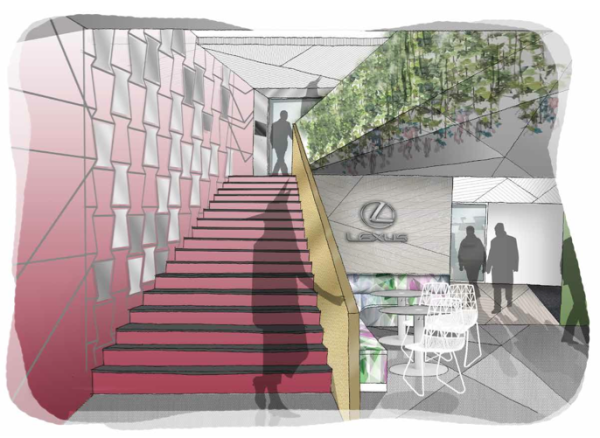 ADR: What are the challenges when working on a temporary structure such as this?
MIM: Timeframe is always a challenge with temporary structures. However, we like a good challenge and great opportunities always arise in the creative process.
ADR: What are your thoughts on the Melbourne Cup Carnival?
JB: It's so Melbourne. One of my favourite times is very early morning floral installs and hearing the horses walk past and warm up. Just as the sun rises, there's something very special about this time and it's something very few of us get to experience.
MIM: Being such a revered sporting, social and cultural event, The Melbourne Cup Carnival plays an iconic and historical role in defining Australia's national identity, which is then showcased to the world. We're proud to be an Australian company taking part of this year's national event and excited to see the reactions of those experiencing the renowned Lexus Design Pavilion
ADR: How do Lexus' values of the pursuit of perfection relate your own ethos and style?
JB: The constant drive to be innovative and bring luxury cars that are sustainable and use less fuel shows that you can have the best without 'any' compromise. Being a leader in this field makes me proud to be associated with Lexus.
MIM: Lexus has established a unique place in the automotive world as a manufacturer of premium vehicles. Lexus constantly crafts innovative design with a refined sense of perfectionism and luxury, which resonated strongly with our own studio ethos and style. Understanding Lexus and their needs is key to delivering a well thought through space and product showcase.