Brisbane-based interior design studio Design Poets has created the interiors for Japanese-inspired bar and restaurant Eddy + Wolff.
The story behind Eddy + Wolff is an interesting one. Husband and wife duo Thao and Vien Nguyen, the owners of the bar, grew up on Canberra's Eddy Crescent and Wolff Crescent respectively and it was also where they met as children.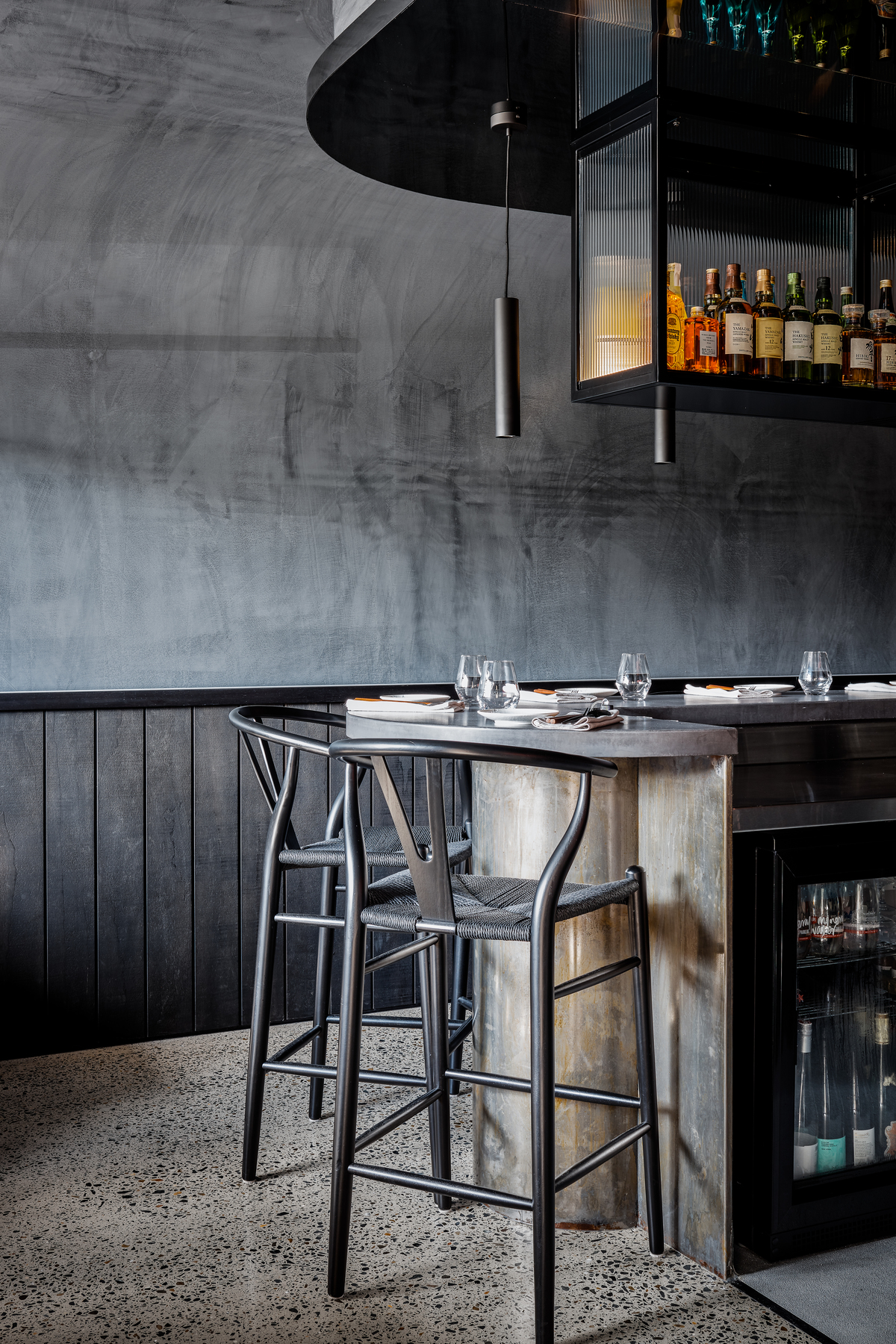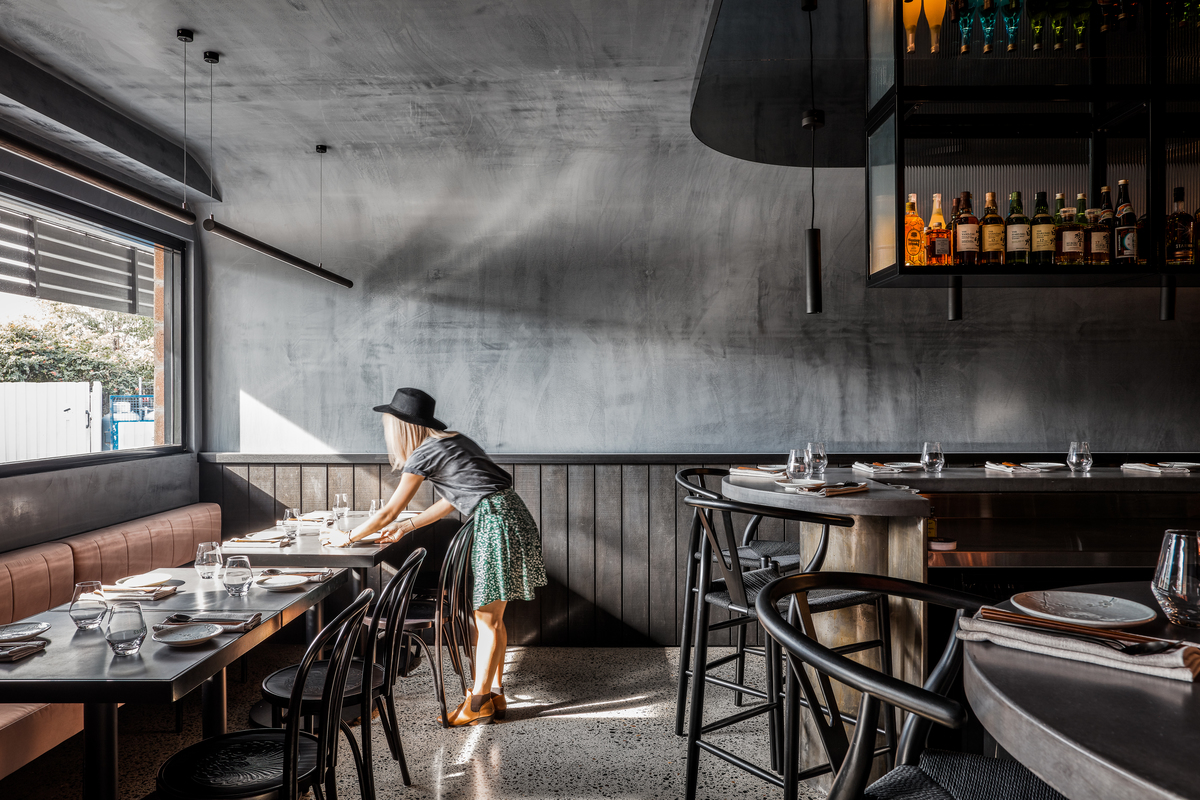 The pair wanted to create a cosy intimate space that transports you into another time, "one that might allow you to reminisce about old school days from the music Eddy + Wolff plays or your travels in Asia from the flavours in our dishes," they say. "We would like you to feel a sense of belonging, a connection that will take you back to where we 'all' came from."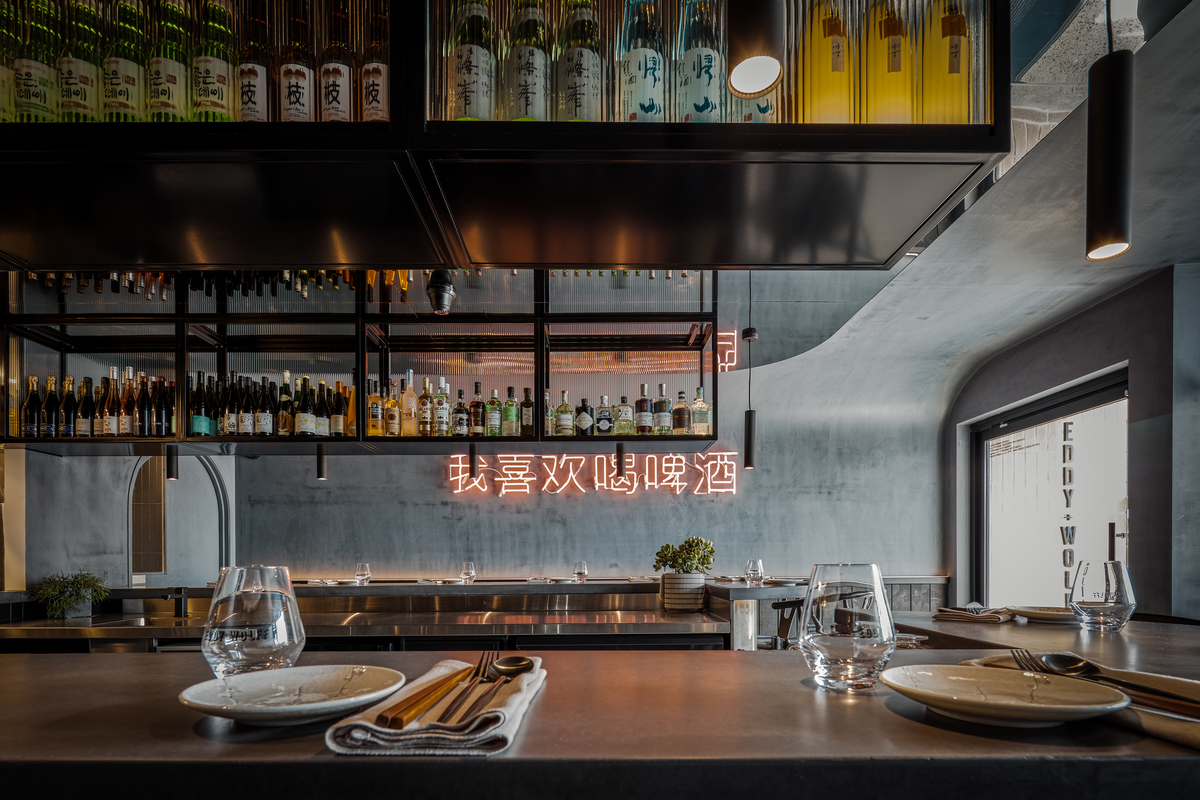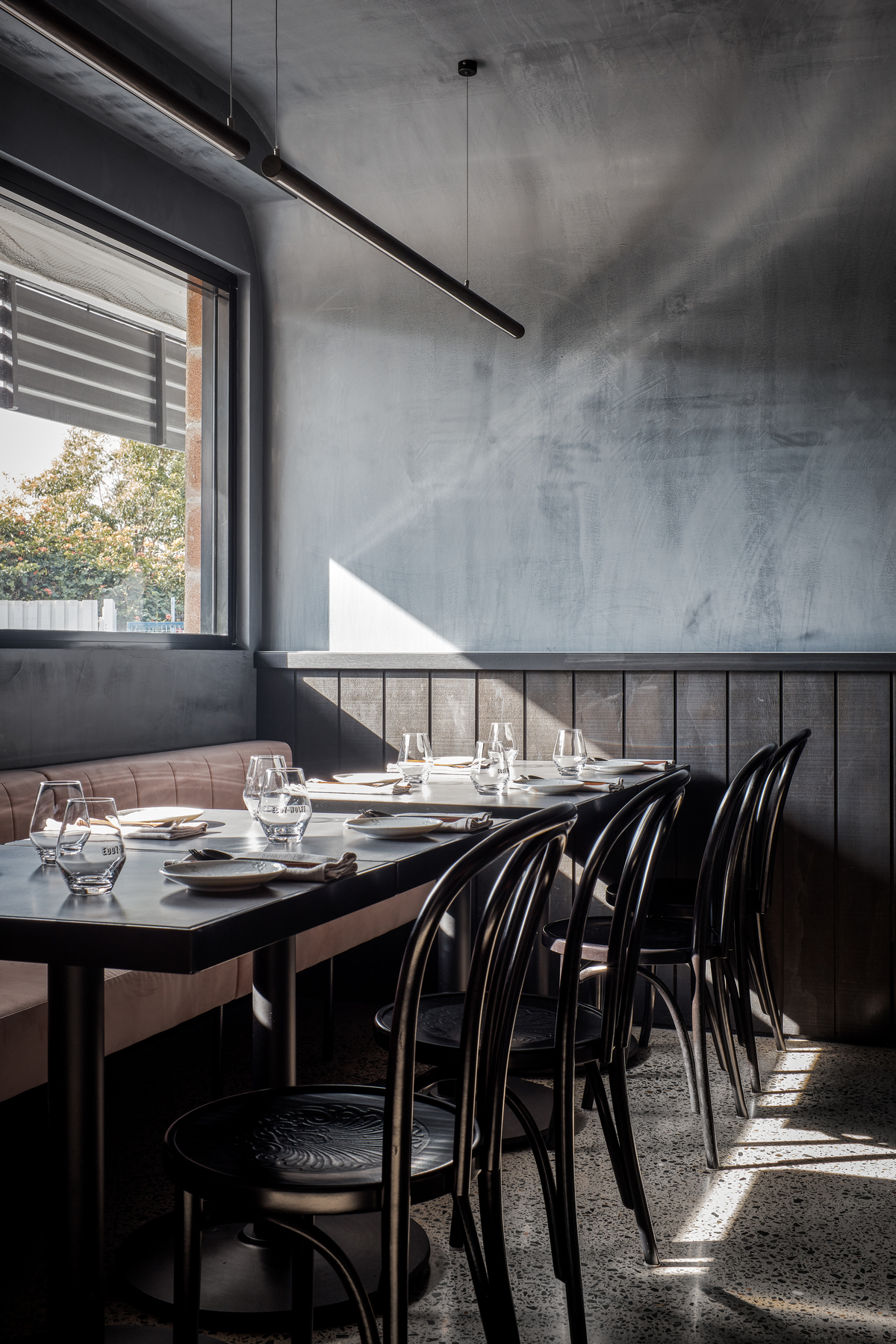 Thao and Vien worked with Design Poet's Khoa Nguyen to create the space ( a former laundromat on the Gold Coast) which is a mixture of harsh elements such as concrete, dark timber, and a concrete polished plaster, combined with pink suede, intimate lighting and "some sexy curves" to soften the space.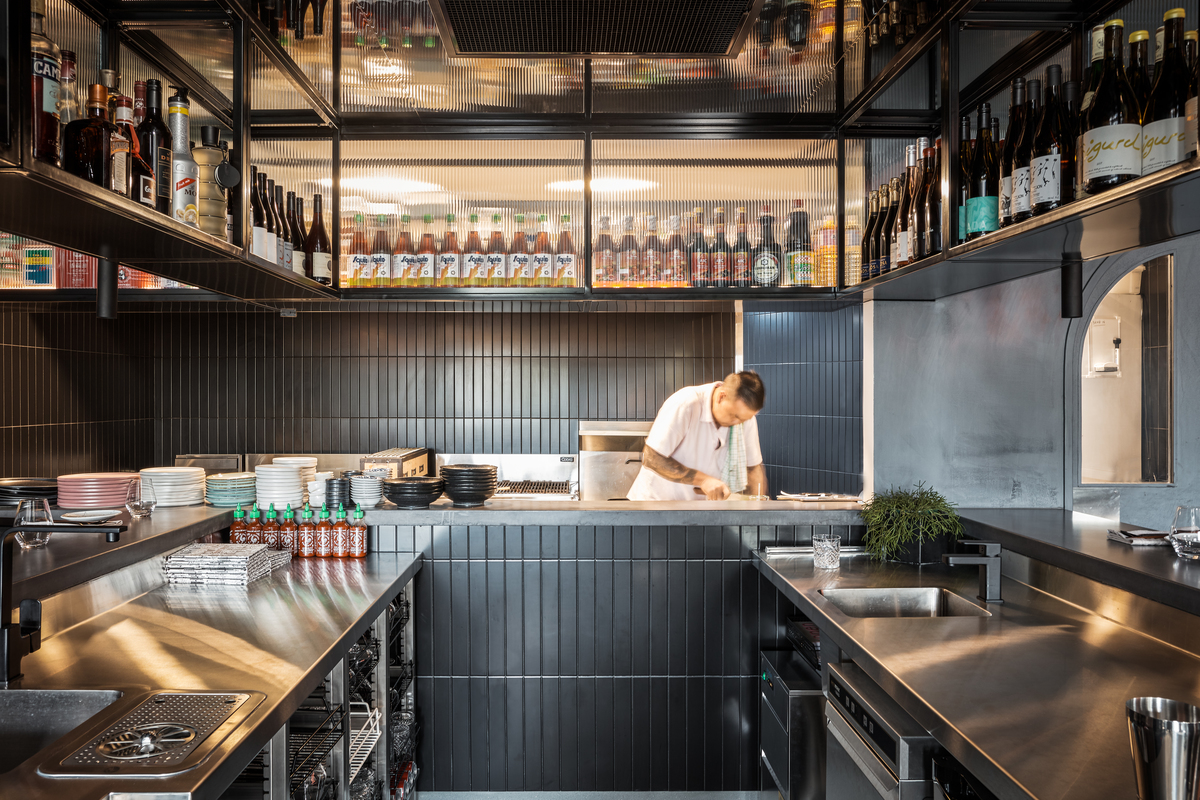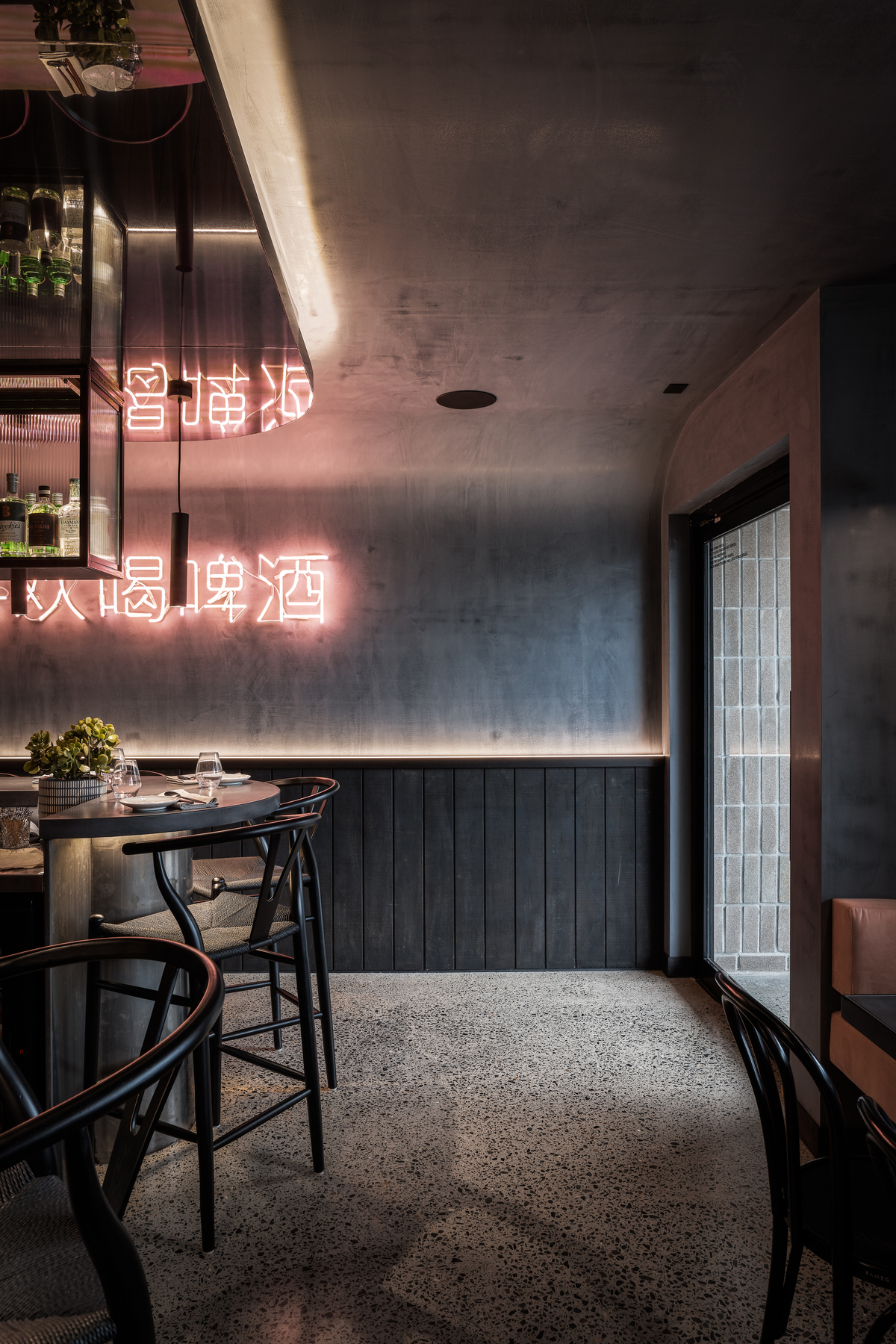 High dining chairs hug the outside of a broken U-shaped bar, which draws attention to the open kitchen in the back. Racks overhead double as storage.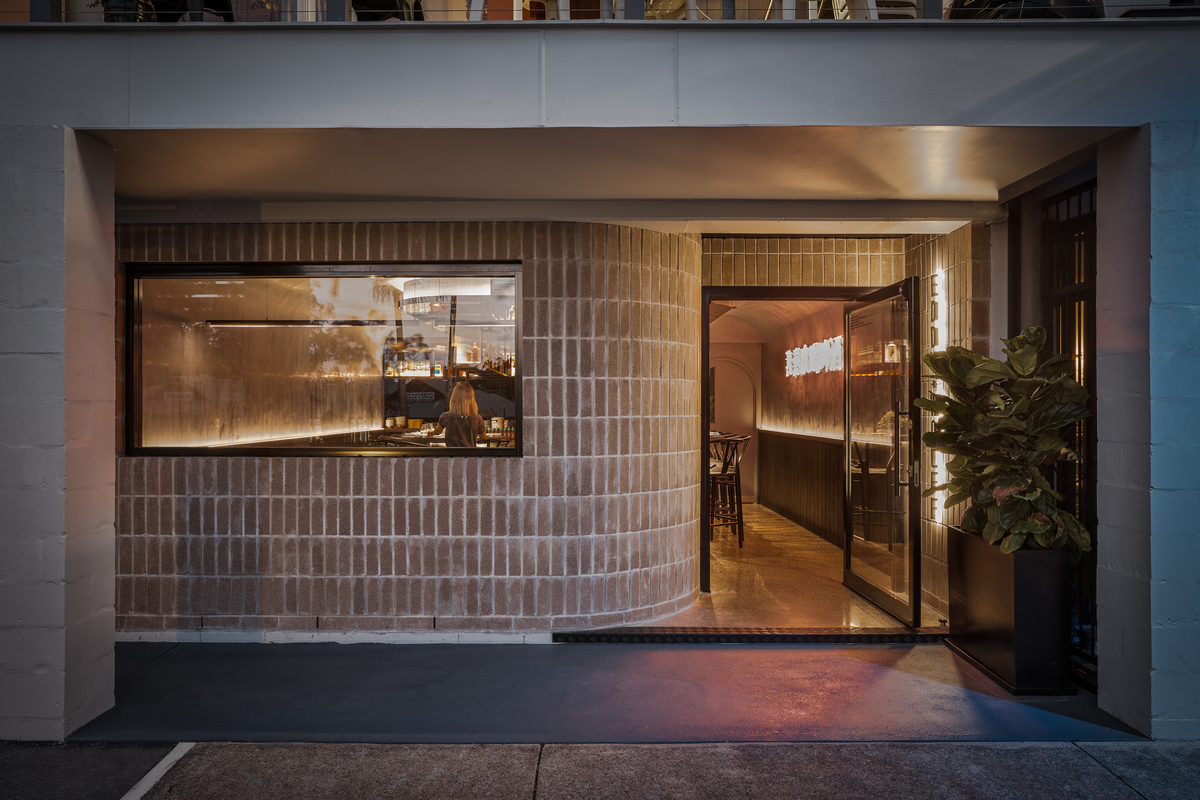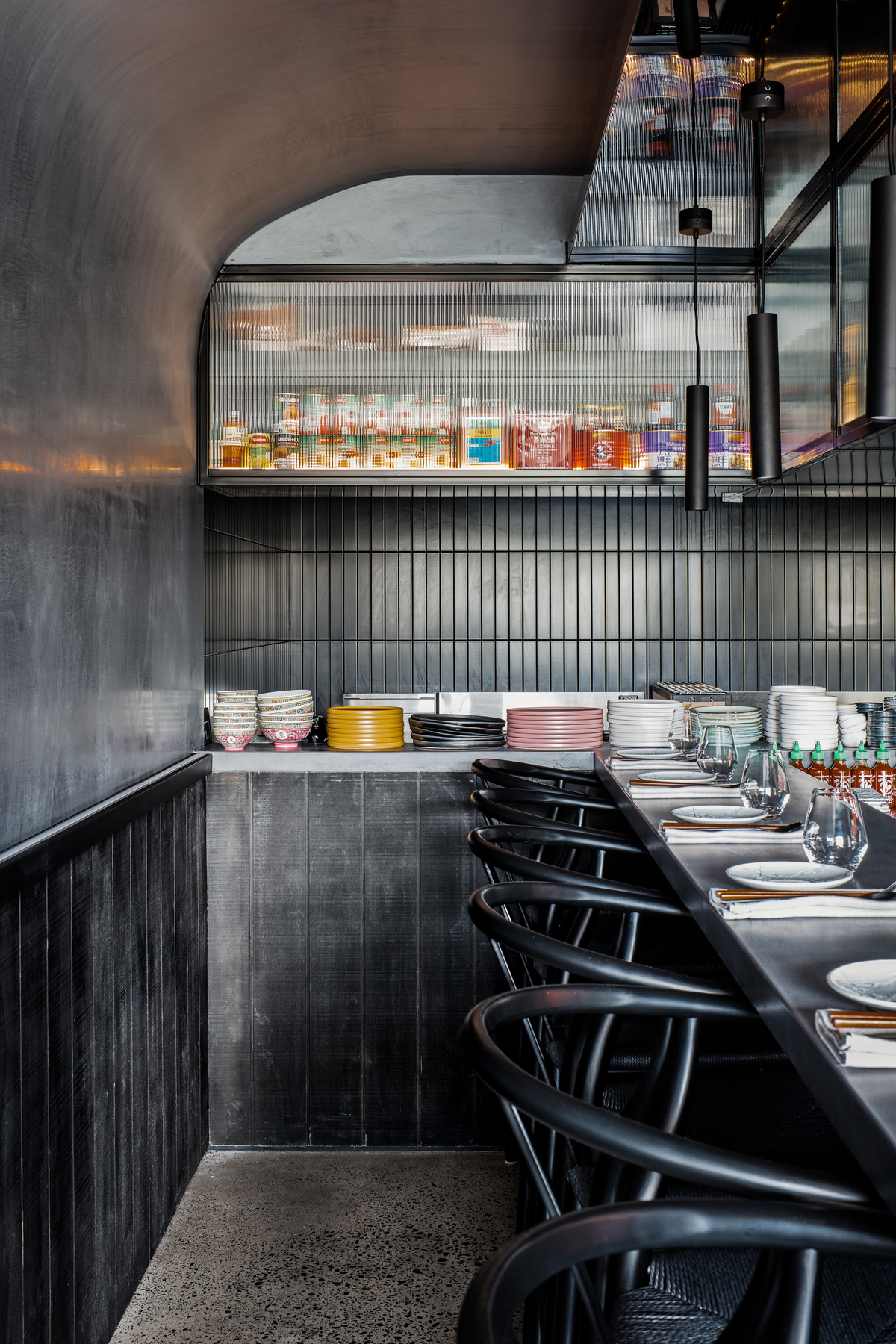 Statement features include a mirrored bulkhead, curved walls, the shopfront brickwork, and polished concrete floor. "There are only a few elements and they all work together harmoniously," says Nguyen.
Photography by Andy MacPherson