Images courtesy Brolly Studio and Flipboard Cafe. Words: Bryan Chung.
Flipboard Café is a small, labyrinth-like café that nestles discreetly within a neglected corner of Melbourne's central business district.
The ingenious café is owned and designed by Martin Heide and Megg Evans of Brolly Studios.  The Melbourne-based design firm is responsible for many acclaimed design projects like PlayMo, winner of the Melbourne Design Award in 2012, and the Press Stool, winner of the Melbourne Design Award in 2013.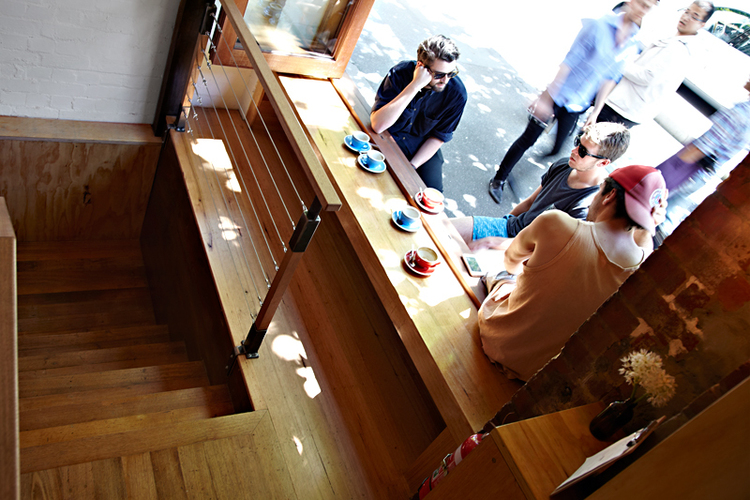 The café takes full advantage of 'leftover' space in the city, unfolding between the emergency exit from the Bennett Lane Jazz Club, the thoroughfare to Brolly Studios behind it, and a two-decade-old unused shopfront window.  The cosy multi-level nook now serves coffee, lunch and pastries to city workers, freelancers and students.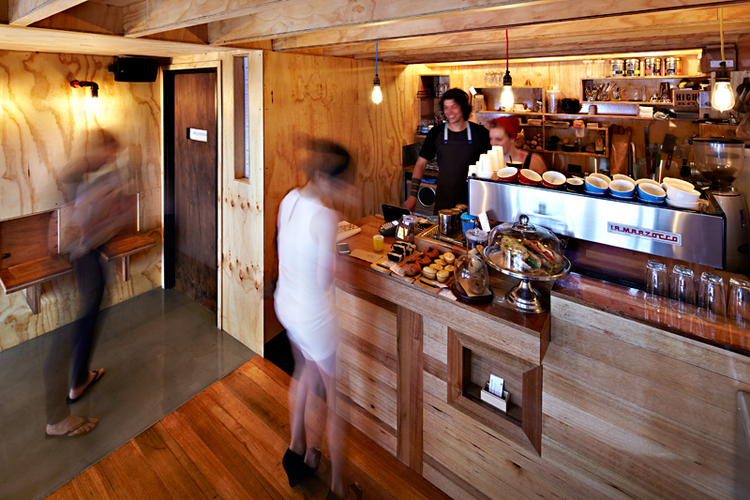 The tiny café features pine plywood-panelled walls stretched over a multi-level space.  The previously redundant spaces of the shop window have been converted into cosy wooden cubbies, inviting the flow of foot traffic from La Trobe Street.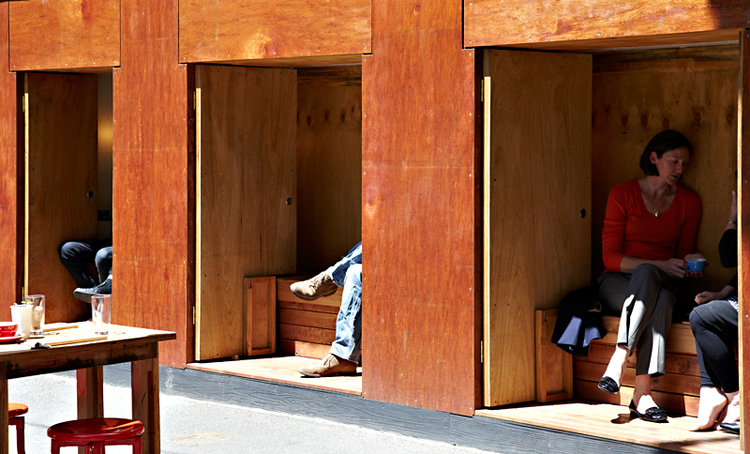 The floating central staircase plays an important role in the visual unfolding of space, giving the interior a vertical trajectory rather than the horizontal sprawl more traditional to the standard café model.  The staircase leads to further nooks and recesses upstairs, where people can enjoy their coffee and look through the generously sized windows.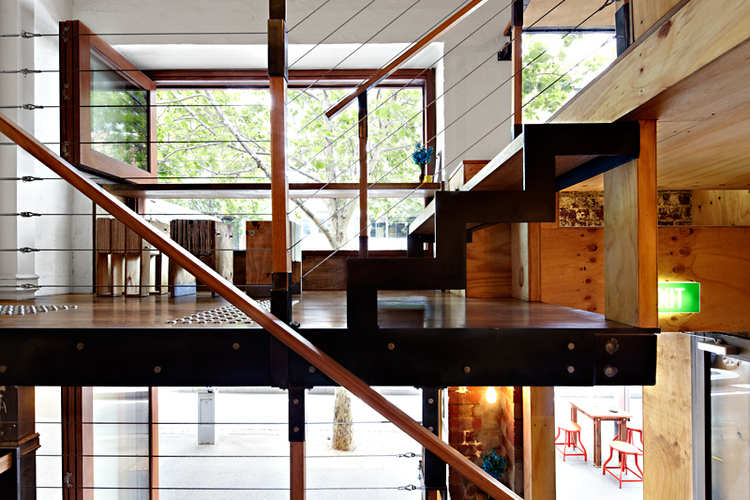 Most of the café was built using local, sustainable, recycled and reusable materials.  The window and door frames were made from Victorian ash, while the floor and bar were crafted from recycled Tasmanian oak. Even the stools were lovingly fashioned from old magazines and newspapers.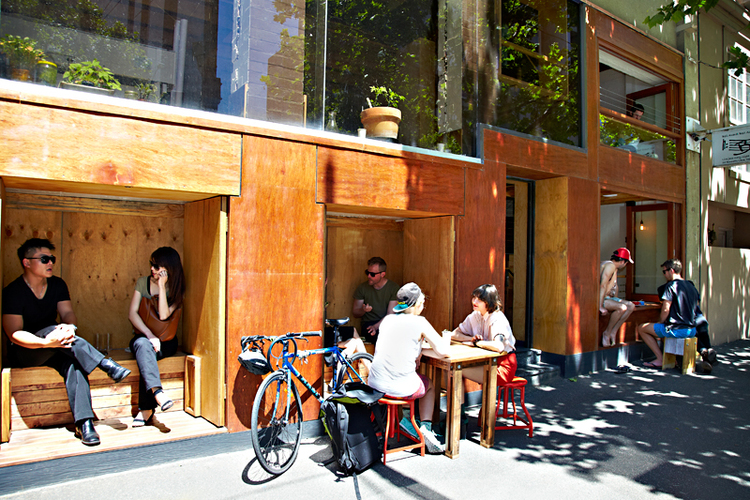 The café continues to delight and surprise.  In January last year, a bout of 40-degree weather prompted the owners to convert a skip-bin into a swimming pool, which they placed outside the café and invited passers-by to take a dip.
The café is in the running for the ArchDaily 2015 Building of the Year Award, the result of which will be announced 4 February.