All images by Katherine Lu.
Through the relocation of the kitchen and the insertion of a joinery unit, Brad Swartz's Darlinghurst Apartment has been redesigned to comfortably accommodate a couple with a sense of luxury found in apartments more than twice its size. In doing so, the project – standing at only 27-square-metres in size – demonstrates that chic inner city living can be affordable.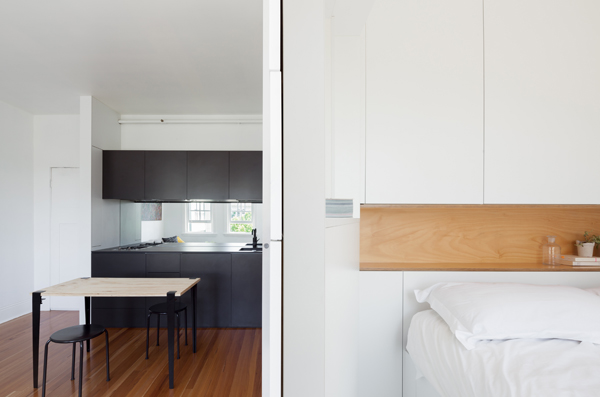 The practice's brief was to design an apartment with functionality at the forefront. A discussion of the clients' essential requirements was necessary, with the couple requesting ample storage space, a dining area and an internal laundry. Brad Swartz took to the challenge of providing all of these components within a tight budget and incredibly tight spatial restrictions. The apartment was originally only one room; however, design techniques have been implemented to create a sense of division.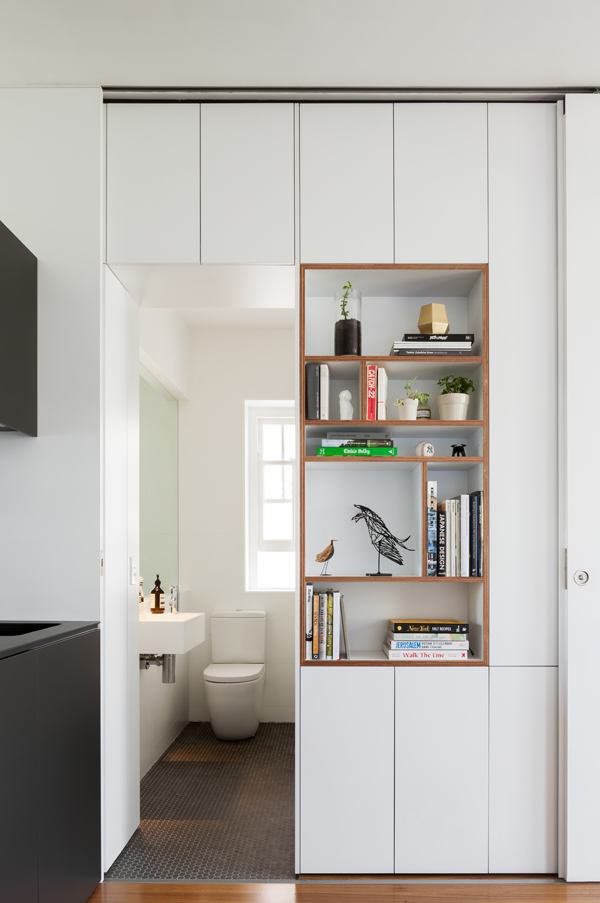 The kitchen was relocated to create open plan living, providing a public kitchen, dining and living space. The use of mirrors and light enhance the perception of space, with a pocket window providing opening up the apartment and providing depth. Maximum's pressed porcelain Aster tile range in its moody Moon shade provides a sleek contrast against the otherwise light tones of the apartment.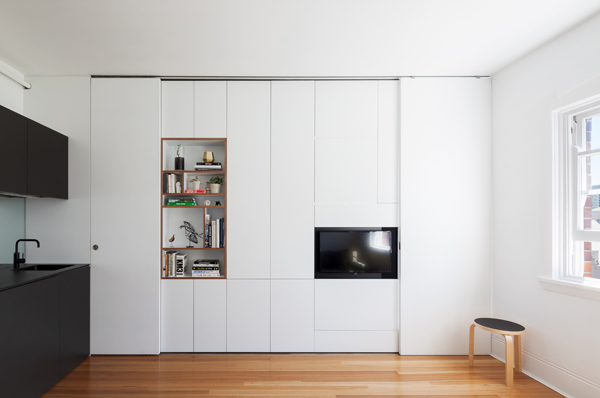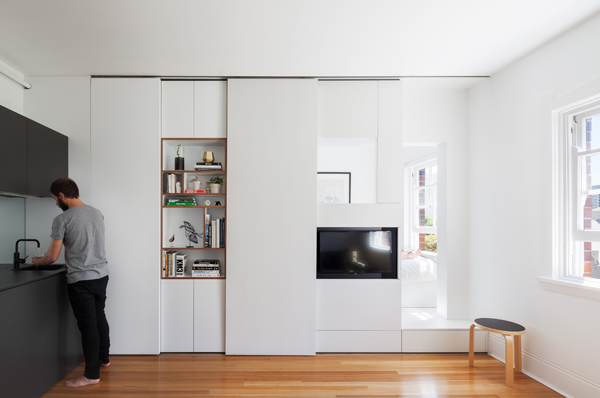 Reconfiguring the public area therefore left very little space for the private space. The bedroom was designed around the dimensions of the bed, with storage fitted around the bed 'like Tetris pieces' to make the most of the little space left in the apartment. A white joinery unit completes the private area, maximising every remaining bit of space available.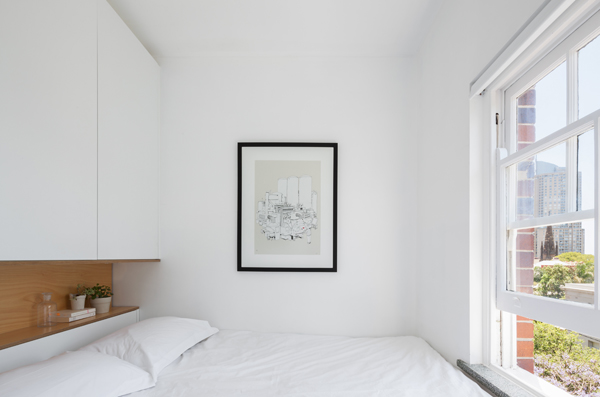 The size of Darlinghurst Apartment does not affect its ability to exude a sense of luxury, demonstrating that one does not need to take up a lot of space in order to live comfortably and in style. Storage solutions are indeed what makes Darlinghurst Apartment special, with most items taking on multiple purposes. The cupboard over the sink conceals a dish rack; a step to the bedroom that separates the apartment from public to private is also used as a seat; and the door to the electronics cupboard doubles as a desk.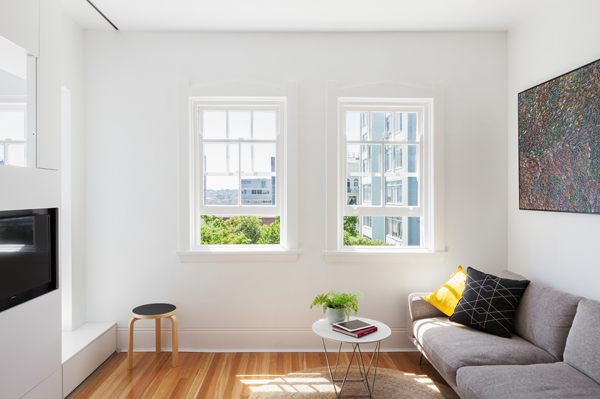 Brad Swartz's Darlinghurst Apartment proves that big things can come in very, very small packages.