Alexander &CO has designed the new rooftop cocktail bar for Erskineville's Imperial Hotel, which has been conceived as an 'Arts Social Club' with references to Studio 54 and the Miami Art Deco Scene.
Called Imperial UP, the venue houses a 30-seat diner, cocktail bar, private dining room, lounge/dining area and external outdoor bar featuring a pizza oven and retractable roof.
The project represents the relaunch of one of Australia's most well known LGBQTI destinations: it was the birthplace of the movie Priscilla and plays a role in the greater Sydney community as a historic theatre and event space. Australia's first same-sex marriage cathedral will also open on the rooftop in 2019.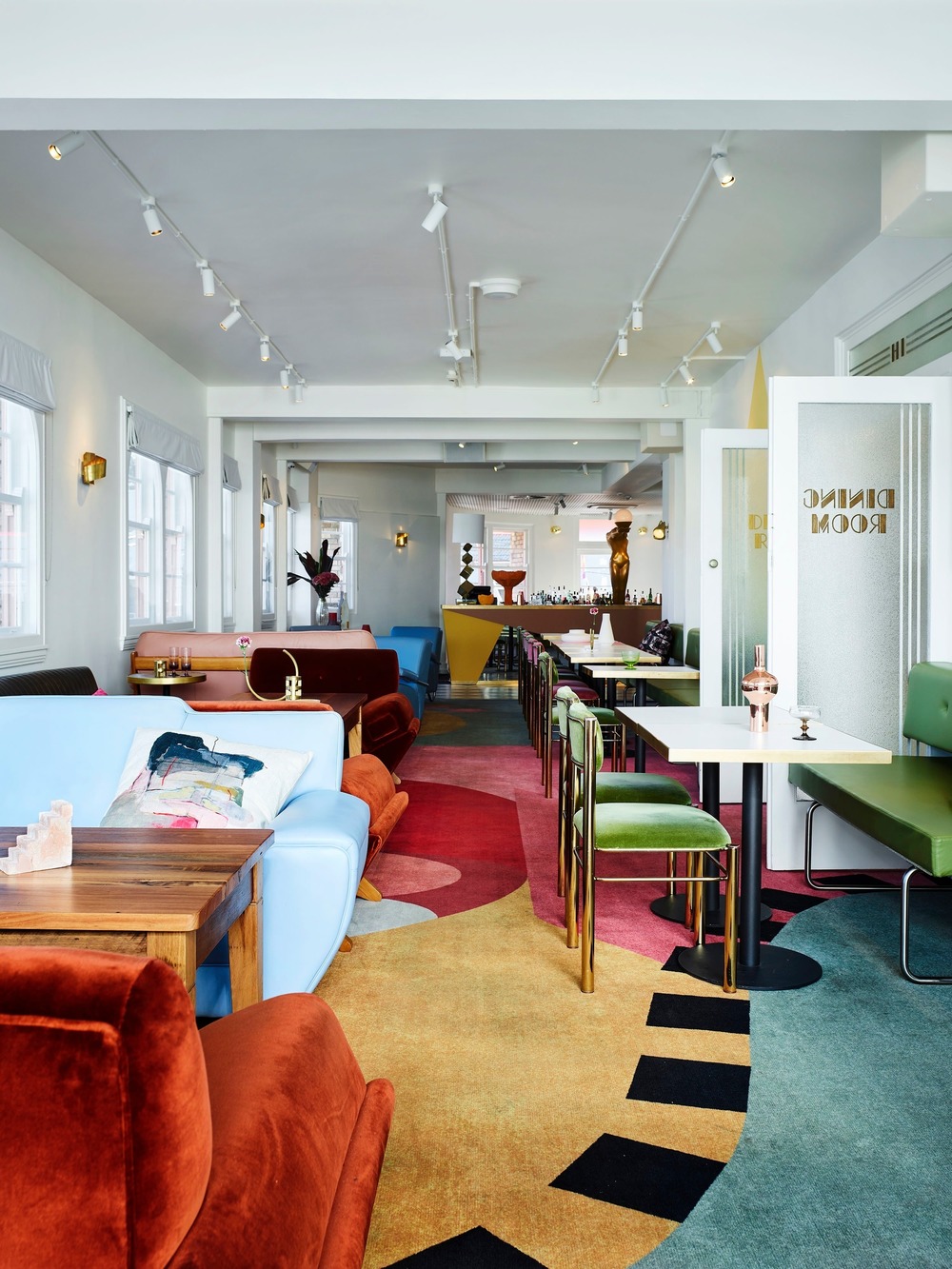 Alexander &CO's design features idiosyncratic shapes, quirky retro collectibles and furnishings. The colour scheme is bold and bright with pink, mustard, and burgundy cut through with brass details. A geometric custom carpet featuring pastel shades brightens and adds character to the dining room.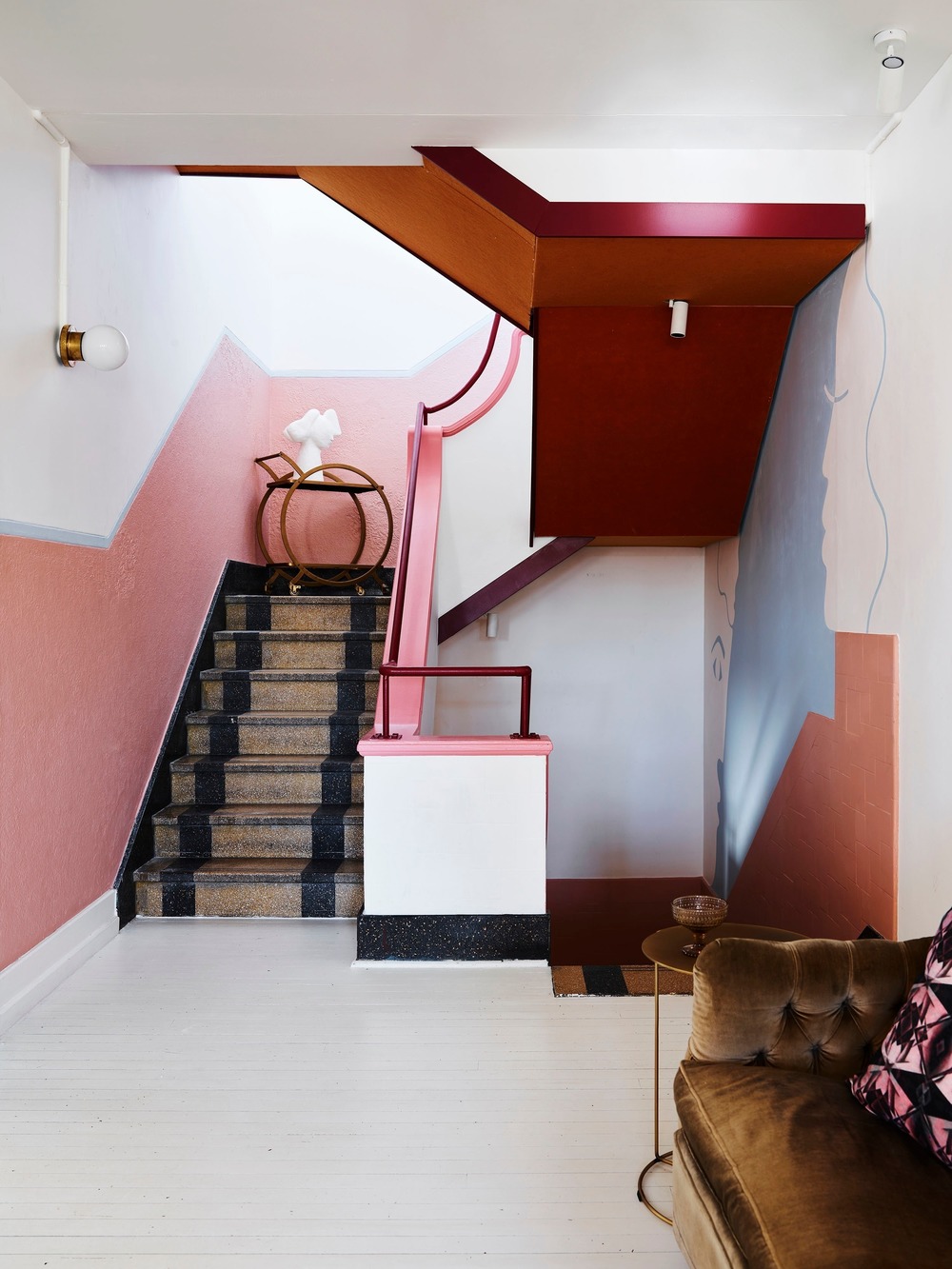 The irregularly shaped main bar is finished in coloured laminate and mirrors and services the main room. A 'Golden Lady', an icon repurposed from the lower floor and re-lacquered in gold, sits on top of the bar and adds to the theme.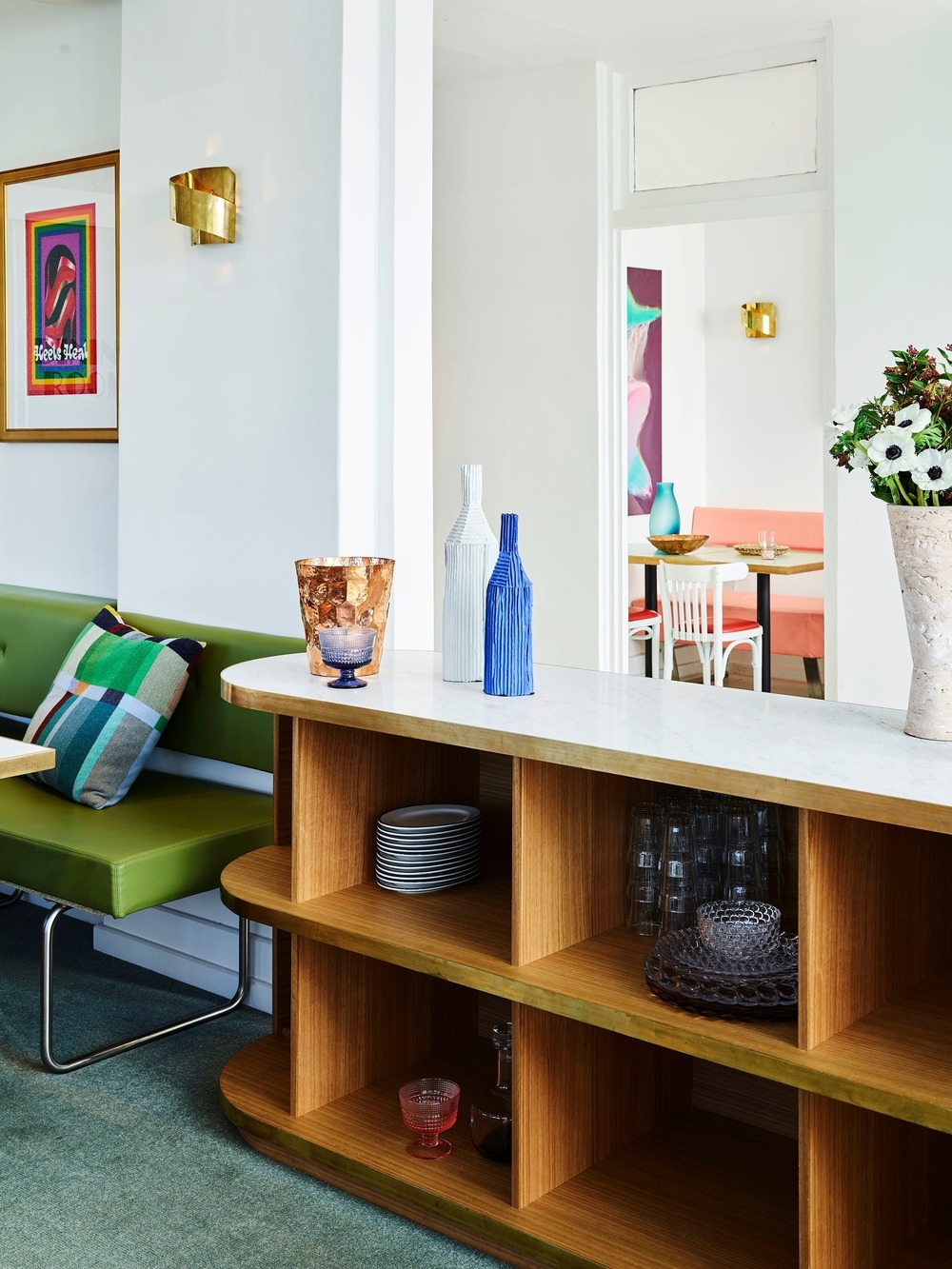 Historically, the upper level housed the colour, costume and character of the Drag Queen's dressing rooms as they prepared for their evening shows. This legacy is translated into the lighthearted energy and kaleidoscopic material palette of the space.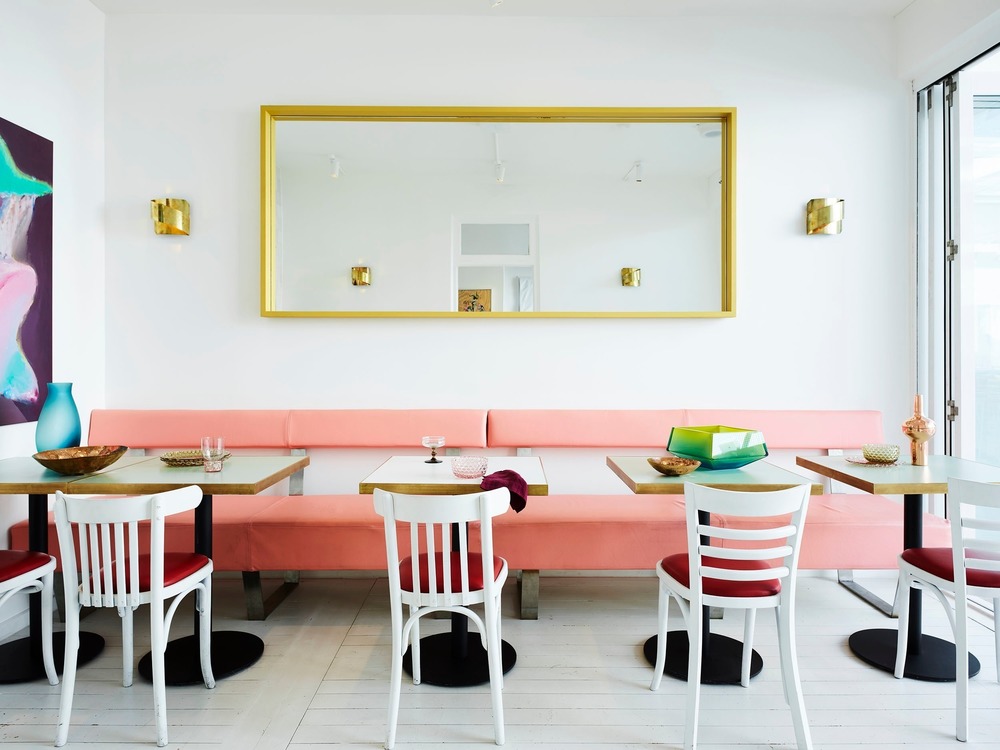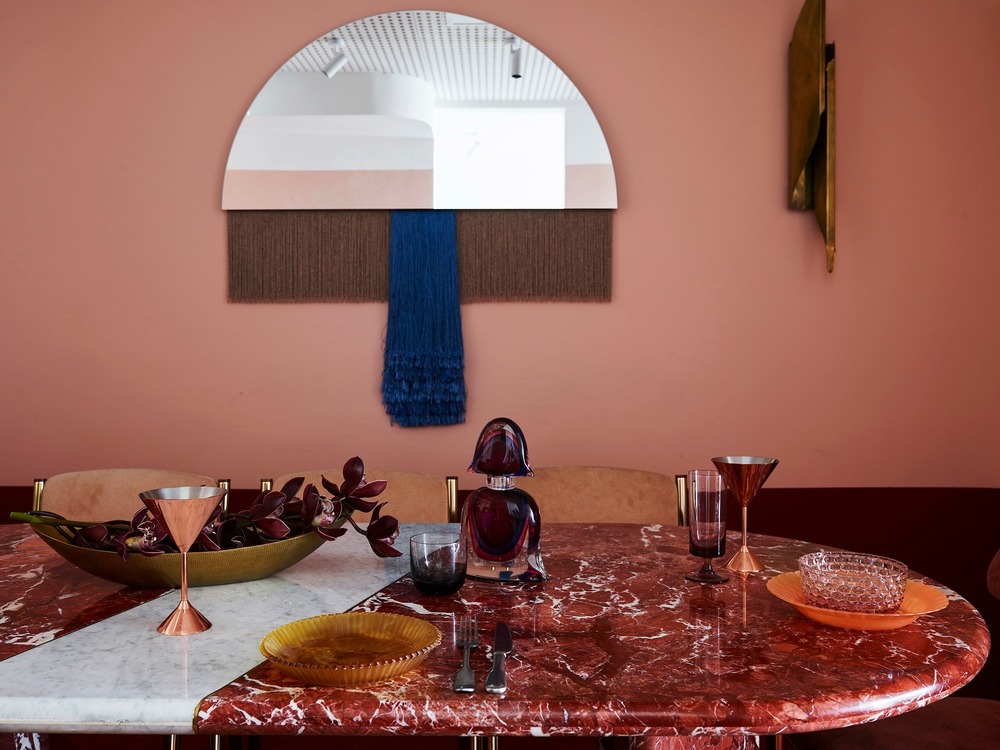 Photography by Anson Smart.