Article by Doug Ross.
The precise shaping and utilisation of wood as a construction material is a fundamental element in Japan's innovative and progressive design output. Japanese design is identifiable by an aesthetic which seamlessly fuses the traditional with the contemporary, in a way that appears inevitable. Exacting proportions and a refined simplicity are a characteristic of the nation's historic built environment, and continue to influence the current generation of contemporary designers.
Here we take a look at some of the most recent additions to Japan's urban landscape as a detail-obsessed use of wood and a need for innovative contemporary solutions meets with a renewal of interest in traditional Japanese design.
The En Yu-An shop
Images courtesy of Daisuke Shima for Nacasa & Partners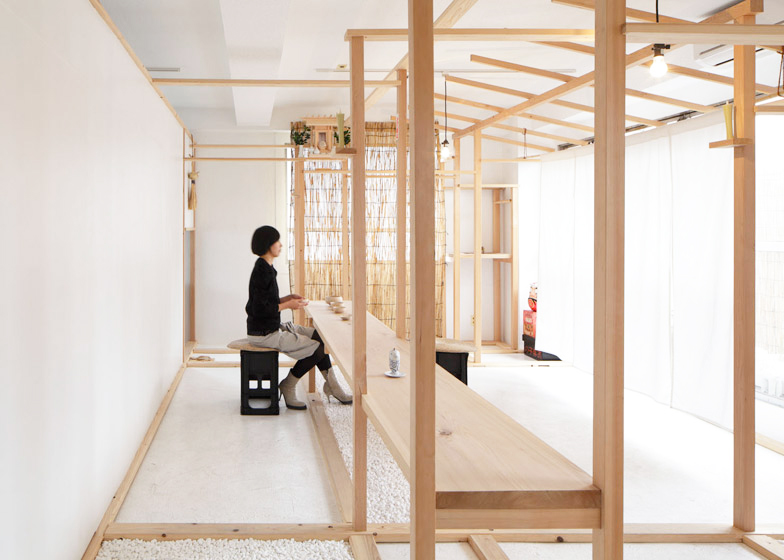 Designed by Fumihiko Sano, this small space in Tokyo specialises in objects that combine the two worlds of traditional craftsmanship with modern design. It is no surprise that the shop's design would mirror its own philosophy.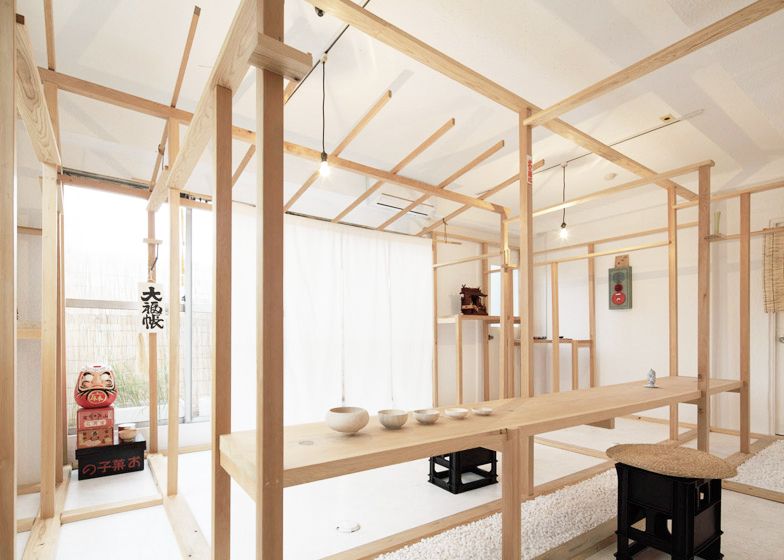 A freestanding wooden frame supports the central, lowered display counter made out of Japanese cedar, while vertical and horizontal elements, like the framework of a house in construction, help instead to frame the way users interact with the space.
With traditional joinery and pebble gardens, Sano leant heavily on these Japanese motifs to inspire a sense of calm within the shop.
The Okomeya Rice Shop
Images Kenta Hasegawa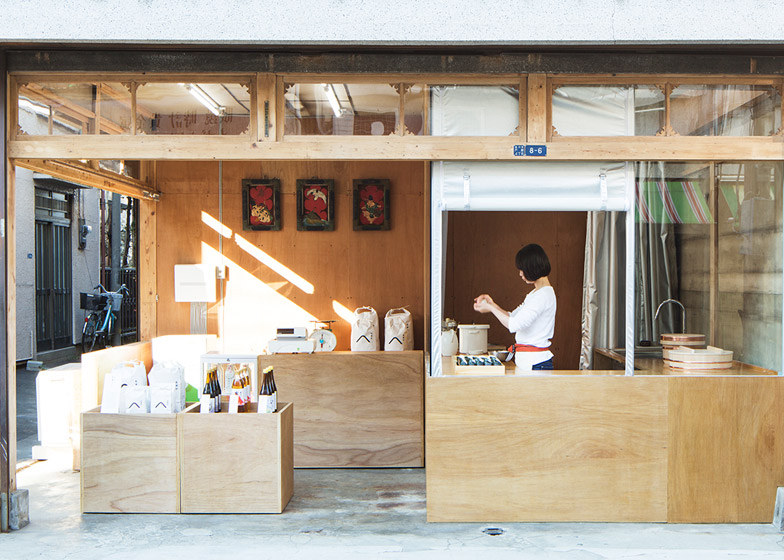 In an attempt to revitalise a traditional shopping street with a visible decline in shoppers, Schemata Architecture created a highly rudimentary design for a former greengrocer's shopfront, using simple plywood to clad the interior of this small shop and cafe selling Onigiri (rice balls wrapped in nori).
The intent of Schemata's design was not to hide from the fact that its redesign was done with cost as a major influence, but instead wanted to publicise to shop owners in the area that a traditional yet modern approach could revitalise the street without breaking the bank.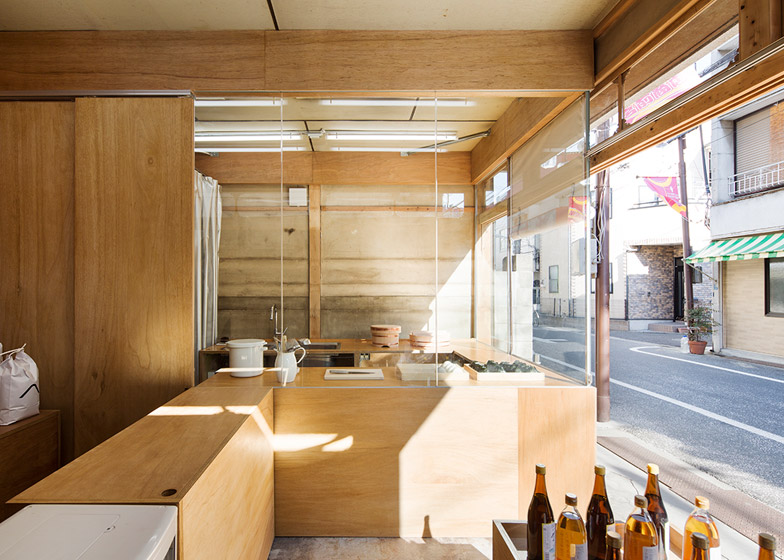 Keiun Building
Image courtesy of Shigeo Ogawa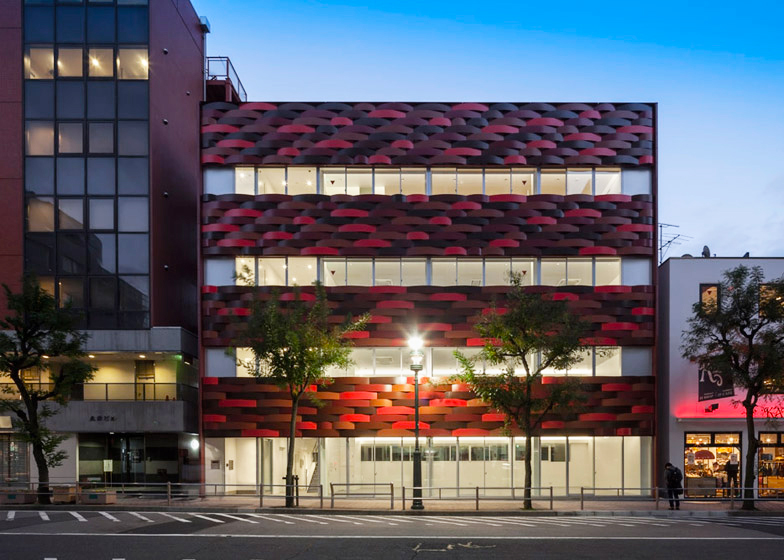 While the use of wood may not apply here, the illusion of it does. Aisaka Architects designed this relatively small office building in the Yoyogi district of Tokyo and replicated the traditional weaving pattern of the sudare, a bamboo blind, on the building's exterior.
Functioning as sunshades, the ribbons of red aluminium include five traditional Japanese colours (Akane-iro, Ebicha-iro, Hiwada-iro, Bengara-iro, and Kuri-iro), helping to emulate the textural qualities of a traditional weave, while being both inexpensive and easily replaceable.
Daiwa Ubiquitous Computing Research Building
Images courtesy of SS Tokyo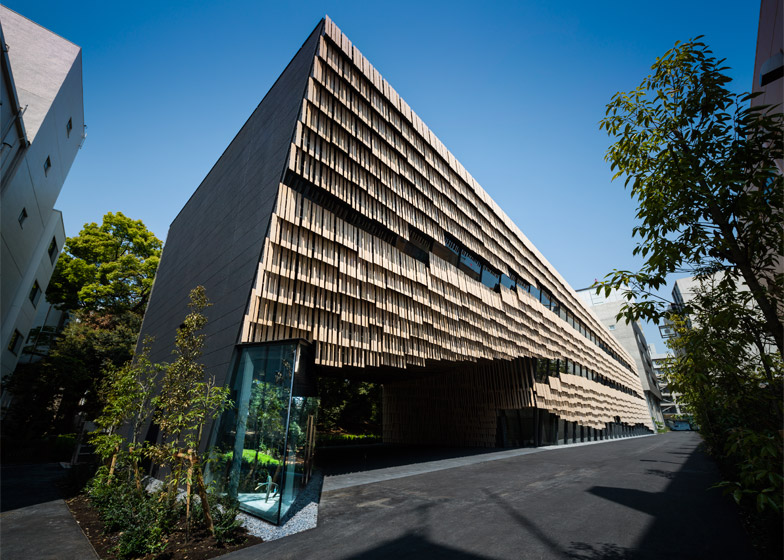 In a highly deliberate and structured method, Kenga Kuma and Associates arranged vertical strips of cedar into groups of between 5 and 10, and then staggered them diagonally to suggest a sort of organised, softened chaos for this building within the University of Tokyo.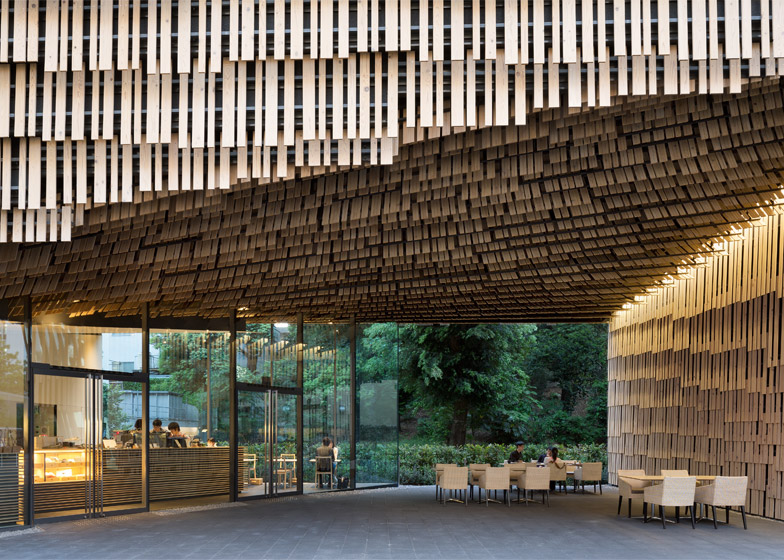 Reminiscent of a house made of icy pole sticks or hotel matches, the quaint nature of this otherwise imposing 68,000-square-metre building is juxtaposed against the modern addition of the building's integrated, automatic management system that monitors and regulates temperature, humidity and ventilation.
Ephemeral House
Image courtesy of Keishiro Yamada.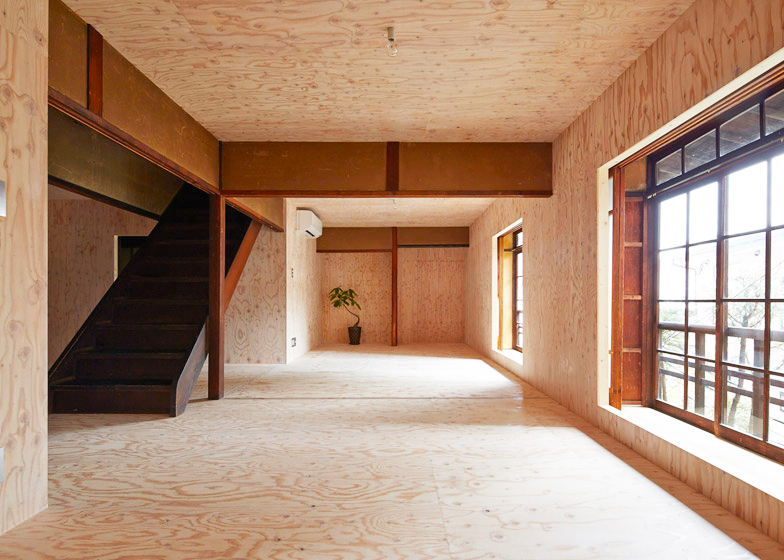 This 100-year-old house in Kyoto was redesigned and skinned with plywood by NAAD studio for a young client who wanted a home that was easily mouldable and designed to look incomplete.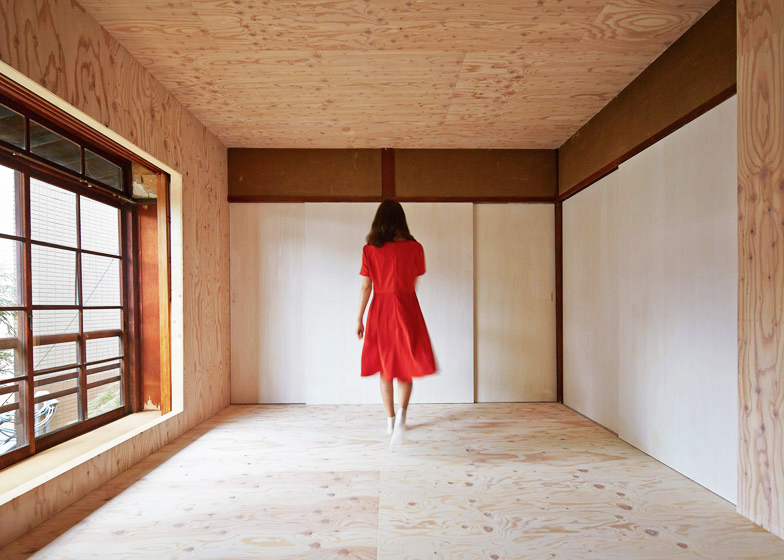 The lines between traditional and modern are blurred intentionally, as the architects noted.
"Our intent in this project is not only to generate an appropriate atmosphere for living, but also to avoid hierarchical dichotomy between past and present," explained the architects, "creating a space that has a rich sense of transience and festivity."