Image above by Scott Burrows.
Abey Australia last night unveiled its new South Melbourne showroom in style, with its guests treated to an interactive experience of the captivating new space, designed by ROTHELOWMAN.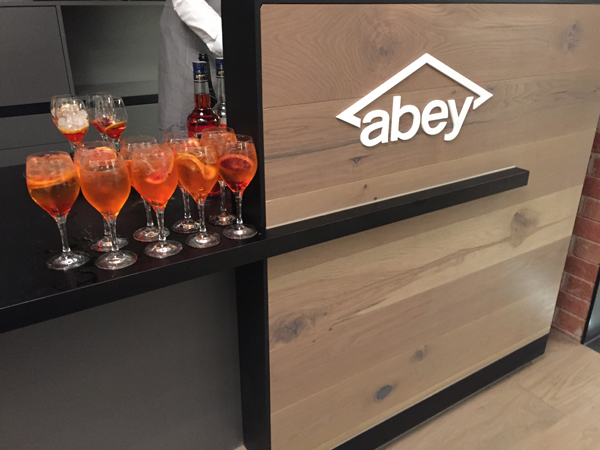 The new showroom entrances all who enter, with the building structure and interior perfectly complementing the stylish range of kitchen and bathroom products on display. Some of the products installed are functional, inviting customers and guests to interact with them, providing a full sensory experience.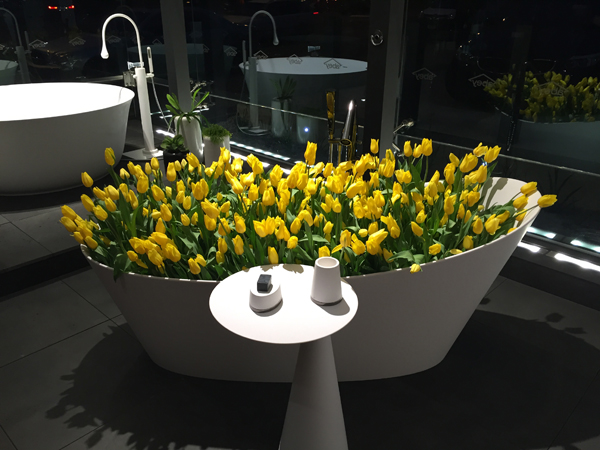 Previously home to the South Melbourne Cycle Club, the space is almost unrecognisable. ROTHELOWMAN, however, retained much of the original structure of the building, fusing old and contemporary styles in a fascinating way.
ROTHELOWMAN project leader Geoff Cowap said that 'the design was intended to preserve the past and provide an expertly crafted and intelligently designed space.' And the practice has done just that: it has provided an expertly crafted space where Abey's experts are able to display their craft.
From floating Falmec rangehood displays to the vertical indoor plants in the Goccia shower display, it is apparent that ROTHELOWMAN have carefully considered the client and its brands, engaging visitors with a visually captivating environment that sits perfectly in line with Abey's selection of luxury products.
Customers are greeted upon entry with the vibrant Eleganza bathroom display, progressing into darker sections which serve as a dramatic backdrop for Abey's slick and moody Como range.
The Abey product range delivers innovative and efficient technological solutions, all while retaining the sense of high-end style that the company is associated with. Brands including Gessi, Falmec, Schock, Barazza and Gareth Ashton are displayed in more of a contemporary gallery setting than a typical showroom one, creating an inspiring atmosphere to enable customers to better understand the products and their context.
The union between Abey and ROTHELOWMAN is one which celebrates aspirational design, and the new showroom is certainly reflective of the high calibre of work that each company produces.