Image above, inside the hive. Courtesy UK Pavilion. 
Inspired by scientific research and ground breaking British technology, the UK Pavilion at the World Expo to be held in Milan later this year invites visitors to take a look at the world not through the eyes architects or designers but through those of a honey bee.
The experiential design – consisting of sculpture, audio, video and gastronomical experiences – is expected to form a platform on which discussions around the role of business, science and cultural events will take place as well as the role the UK plays in overcoming global challenges. The pavilion is a stand out example of varying disciplines embodied as art. It is hoped a collaborative solutions based approach will be enlivened through the structure.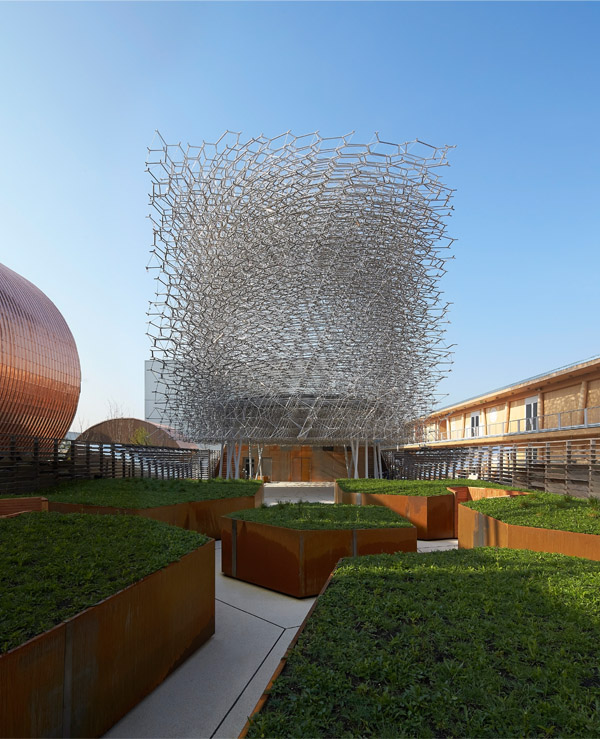 In keeping with the theme of the World Expo, 'Feeding the Planet, Energy for Life' the UK Pavilion is a also metaphor rich tribute to the crucial role played by pollination in providing the food we eat and the UK's role as a hive of activity. The UK's own participation theme for Milan 2015 is 'Grown in Brittan & Northern Island.'
Award winning Nottingham-based artist Wolfgang Buttress, in collaboration with Simmonds Studio, created and engineered the sculpture. Simmonds Studio is an engineering firm with experience in realising collaborative large scale artworks for the likes of Anish Kapoor and Antony Gormley.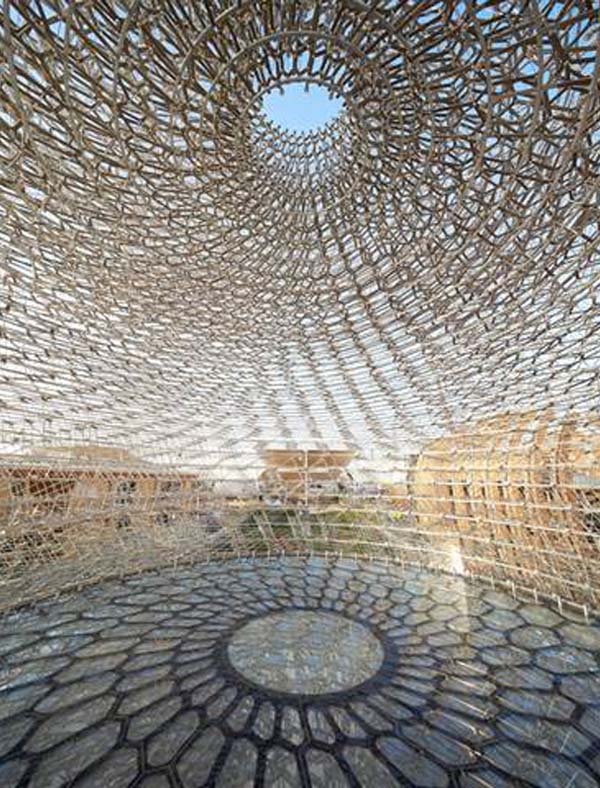 Manchester-based architectural practice BDP provided their multidisciplinary expertise in creating the giant aluminium bee hive. Founded in 1961 BDP is a major  practice consisting of architects, designers, engineers and urban planners creating holistic sustainable solutions. Creative agency Squint Opera have also developed an immersive digital visitor journey to compliment the pavilion.
Other collaborators and advisors include Dr Martin Bencsik a physicist and bee expert; Hannah Corbett Commissioner General and production company Stage One.