Photography by Toby Scott.
West End's industrial aesthetic and brand values have inspired Turrisi Properties' new office design created by ROTHELOWMAN. Located at the rear of The Glass Factory (Turrisi's completed apartment development) the new office allows the property development team to be immersed in their customers' everyday lives. Turrisi's brief called for an office design that was sympathetic and responsive to the surrounding residential character.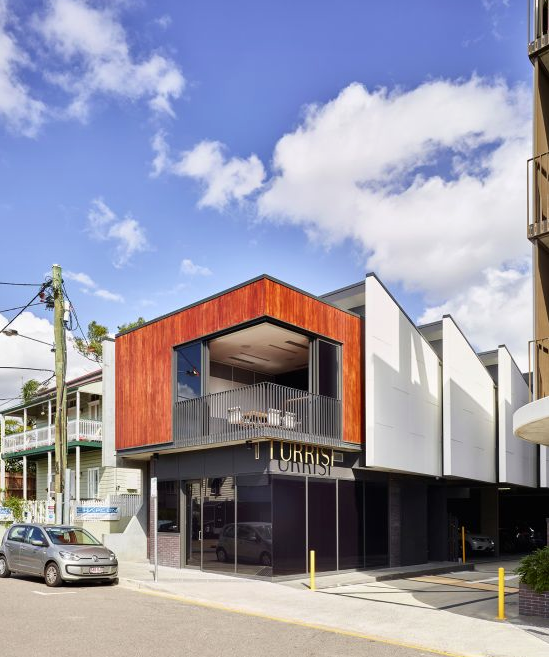 The exterior of the office references the style of a 'saw-tooth' warehouse – a style of architecture that has historically characterised the West End area. "The commercial office mediates the transition from the five-storey residential The Glass Factory development on Vulture Street to the existing two-storey character housing at the rear of the site," said ROTHELOWMAN Senior Associate Duncan Betts.
"We drew inspiration from West End's industrial aesthetic to overcome limited space for side wall window openings. We designed a series of sawtooth blade walls with slot louvre windows and clerestory louvre windows to provide natural light and ventilation."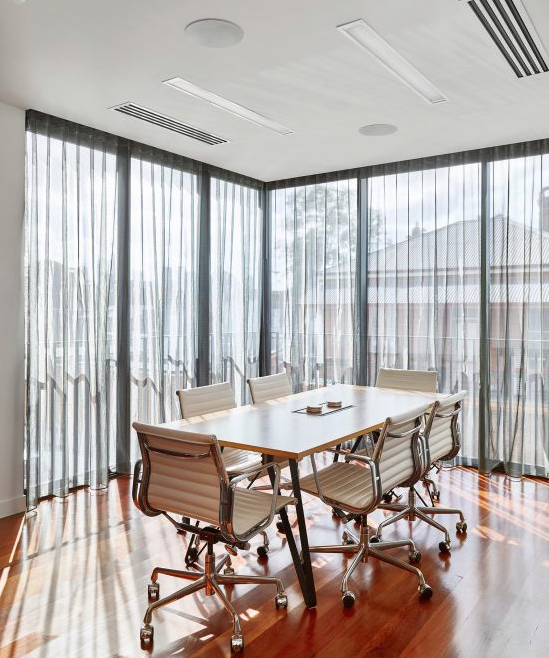 The office design deliberately blurs indoor and outdoor spaces, facilitating the opportunity to engage with the character street interface and an elevated view of the CBD. "In Queensland's subtropical climate, ventilation is of the utmost importance for not only comfort, but for a building to be sustainable and environmentally responsive," Betts said.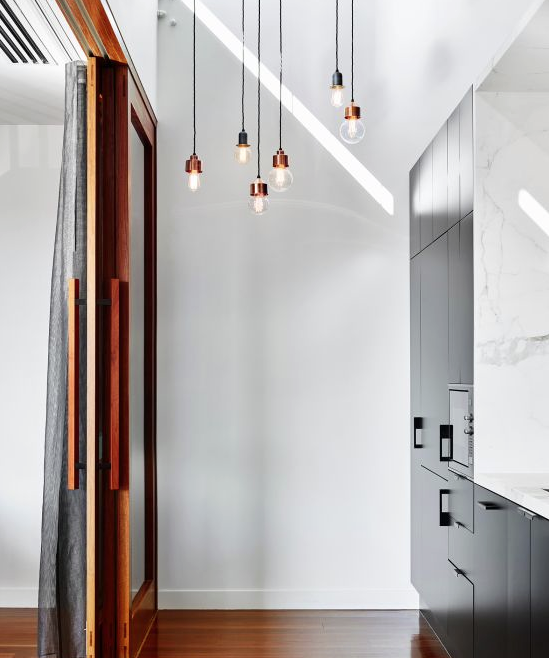 Turrisi Properties' managing director Gaetano Turrisi says his long-standing professional relationship with ROTHELOWMAN has made for a successful design outcome that expresses brand values and personality. "They understand our business and how we work, our family business values and how we want to present ourselves," Turrisi said.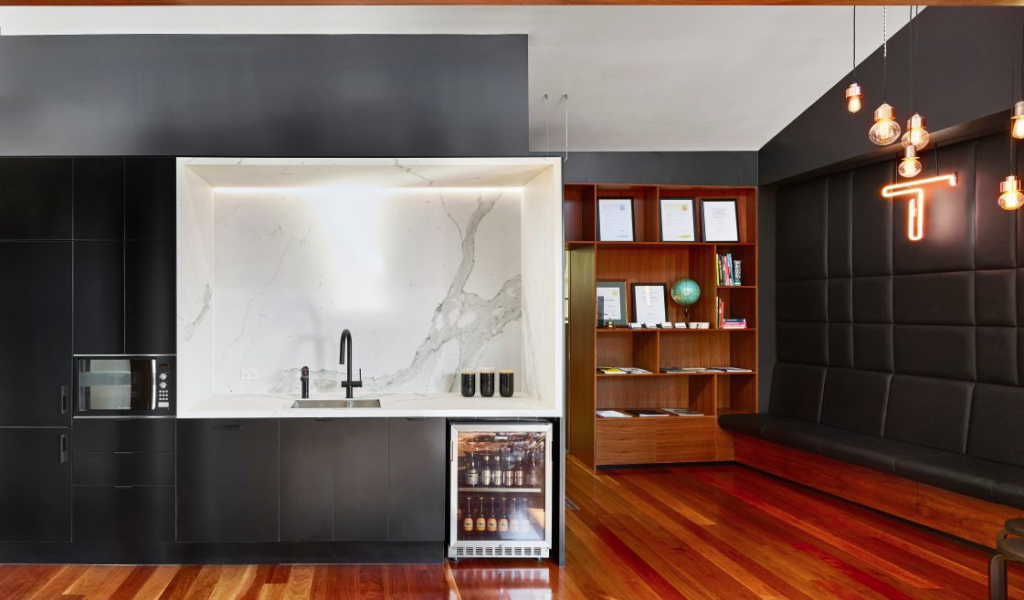 "ROTHELOWMAN has created a very engaging, warm residential feeling for our office, which reflects our bespoke, luxury development approach." The office layout enhances Turrisi's working style, with meeting rooms near the entrance that can be configured into a variety of layouts as needed. "Rather than a formal reception, we've incorporated a 'working reception' for the Turrisi team to invite their visitors in and make them feel welcomed," Betts said.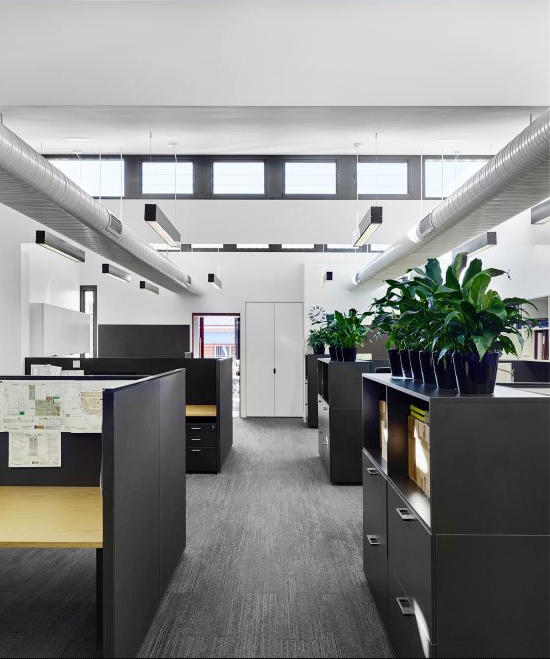 The relaxed, friendly atmosphere is further enhanced through the use of warm timbers, cleverly contrasted with leather, steel and concrete to match the luxurious palette of The Glass Factory development next door. "The final product is a testament to the value of our strong relationship with Turrisi Properties, and we've been able to express their personality and company values through design," Betts said.