Sign up for our newsletter
The recent redevelopment of the original Northern Bakeries and later Tip Top Bakeries site in Brunswick East, Victoria pays homage to the historic importance of the site. Six buildings in total have been repurposed into high quality residential living spaces by Little Projects.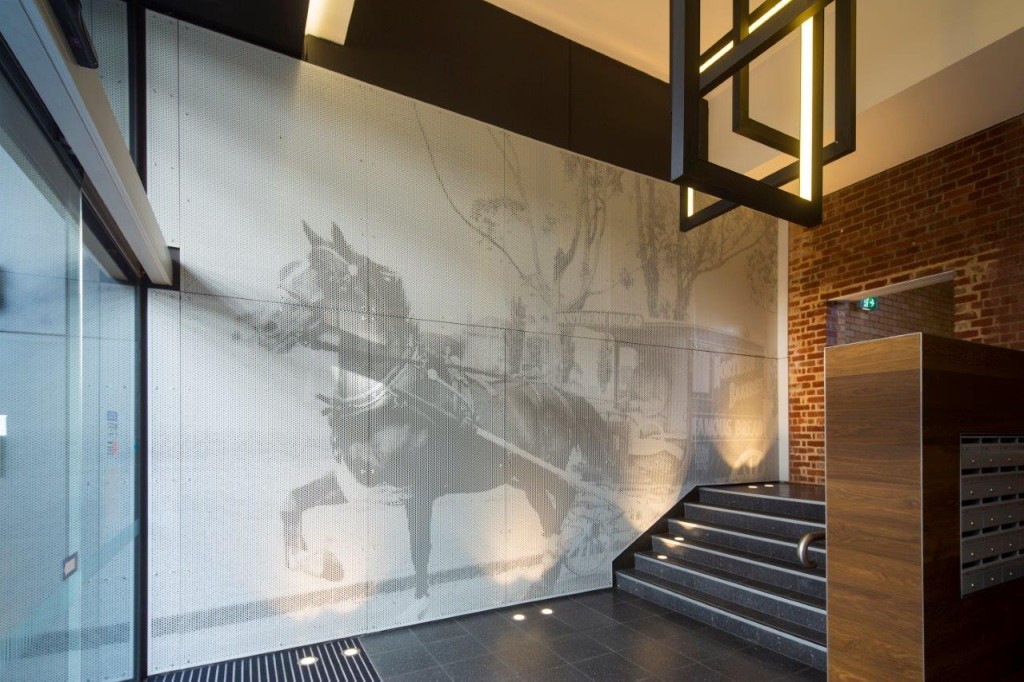 Locker Group worked closely with Sue Hodges Productions who were responsible for the historical interpretation and visual imagery on site. In conjunction with architects RotheLowman, Sue commissioned Locker Group to reproduce original images of horse drawn delivery carriages and baking facilities that were utilised when the site began life as a bakery, almost a century ago.  These historical artwork installations are incorporated into the façade and foyers on each level of the original art deco office building, utilising Locker Group PicPerf.  The PicPerf images form a visual connection between the modern living facilities created by the architect, RotheLowman and builder, Icon Co, and the rich history of the site.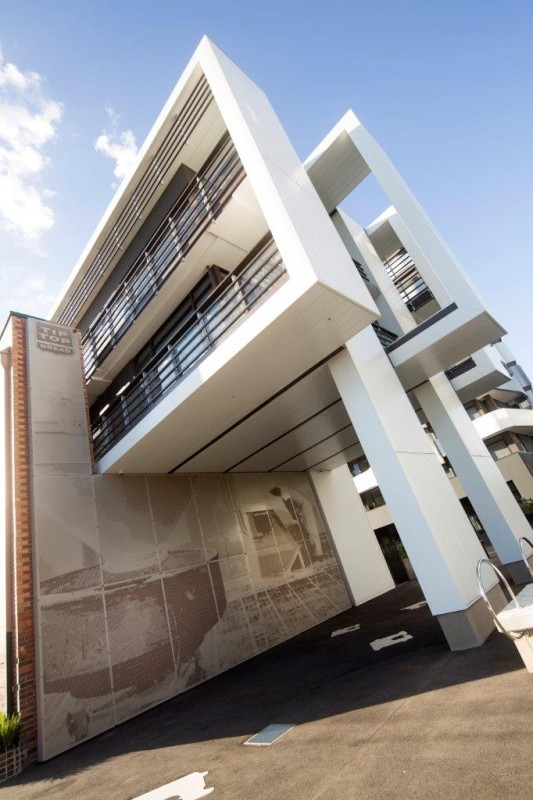 PicPerf artwork installations are indelible, the image is created using perforations and thus will last the test of time, just as this site has done.
Project: Tip Top Apartments
Architect: RotheLowman / Sue Hodges Productions
Photography: Rob Burnett
Product: PicPerf

Kett was founded by Cosh Living directors Shane Sinnott and Colin Kupke after spending a decade supplying modern outdoor furniture in Australia.