St Monica's Senior Centre saw the modernisation of a 1917 heritage building. Our contextually driven design reconceptualised an underutilised courtyard into a central modern learning environment which unifies six learning areas and a presentation space catering for over 150 Year 5 and 6 students.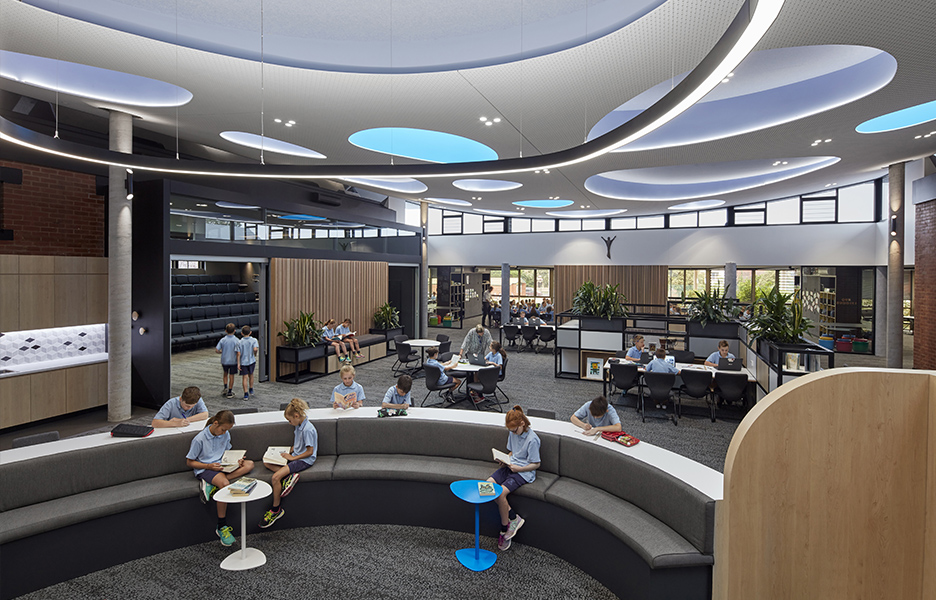 Our brief was to create a sophisticated and mature space for senior students transitioning to high school, while respecting and working within the heritage framework. This was implemented through a restricted material palette, custom joinery and diverse learning opportunities. Critical to our thought process was maintaining the feeling of light and sky designing the ceiling to be a sculptural interpretation of this. Our 'sky' set as a gentle curve, linking two sides of the previous courtyard terminating in a mirrored horizon edge and eroded by repeating organic forms – the 'pebbles'.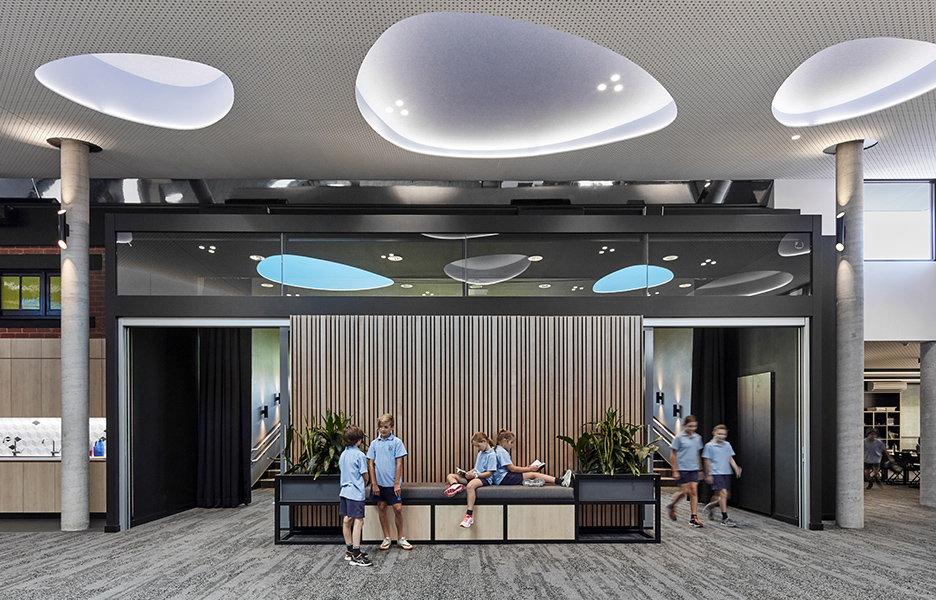 This development ensures future growth and promotes a mature learning philosophy among its senior students.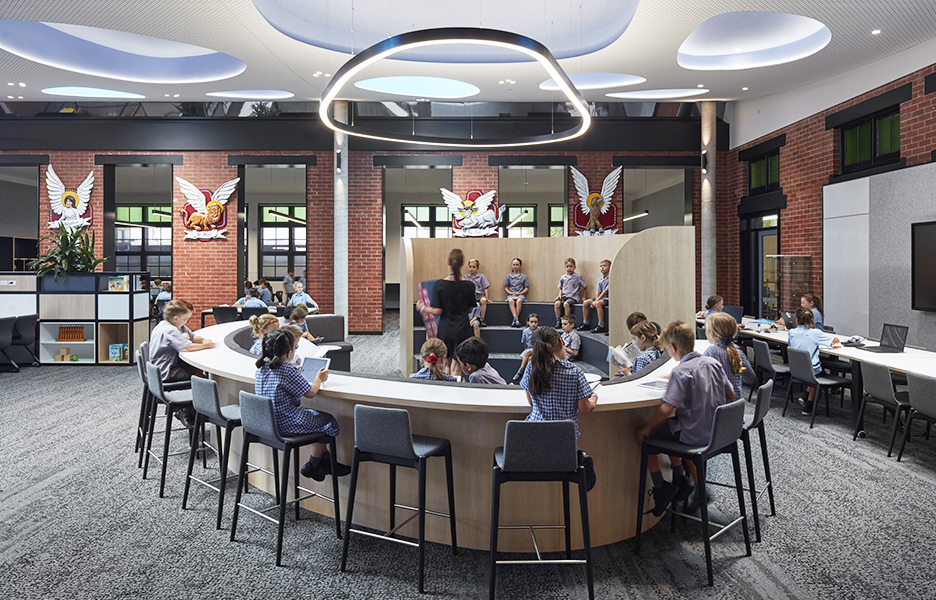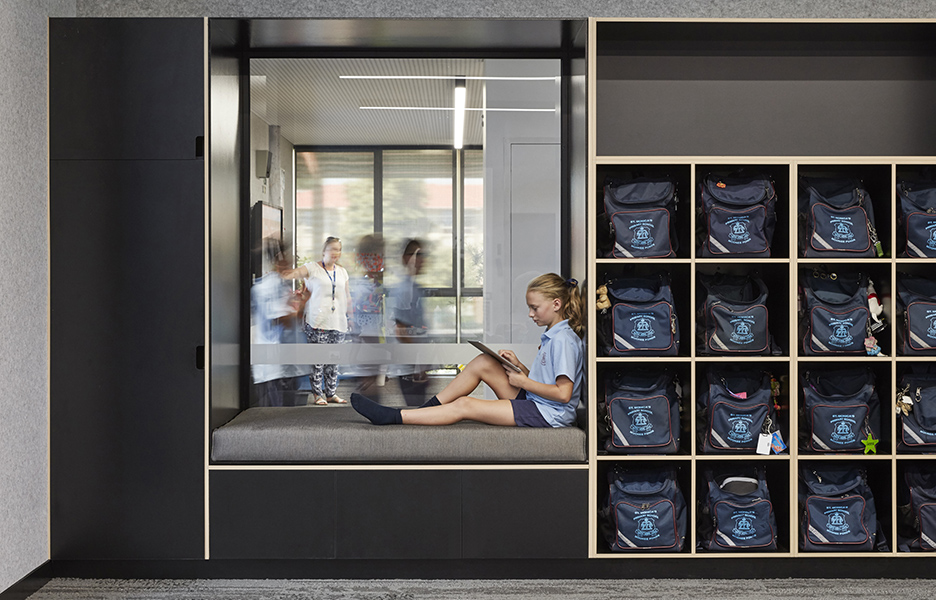 All photography by Peter Clarke.