Article by Adrian Bonomi Architect
Photography by
Photography: Ben Hosking
With Somers House One, Adrian Bonomi Architect has created a compact, living, breathing house. Its central living zone seamlessly connects to a large north-facing verandah, expanding the room beyond its footprint and blurring the line between a courtyard house and the traditional Australian verandah. It is a private house but accessible to friends and family with the back door working as front.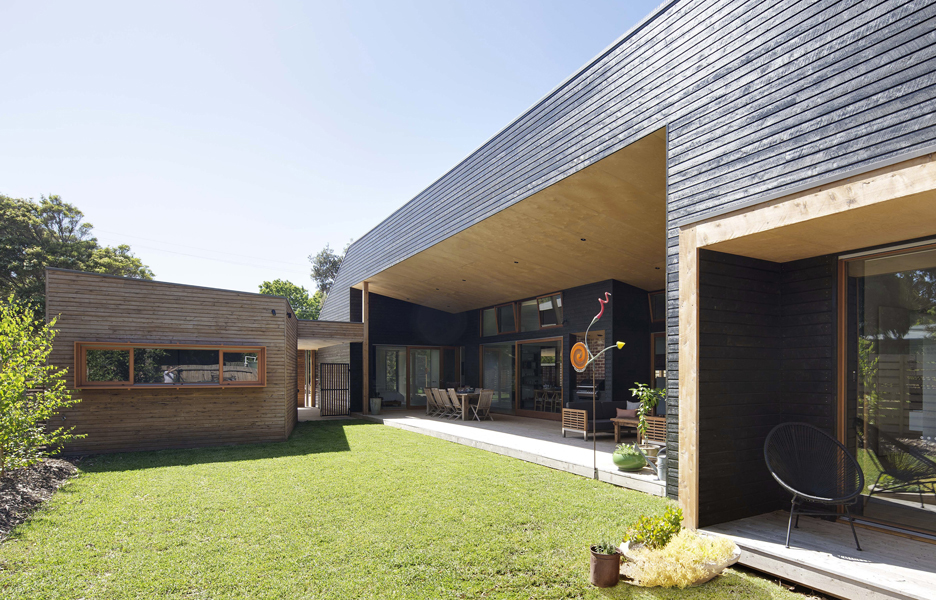 Natural materials such as timber cladding, plywood, cedar doors and internally recycled painted brick and stone. The large verandah ensures the owners will get the most out of outdoor living in the quite cold climate and provide shade during the hottest months.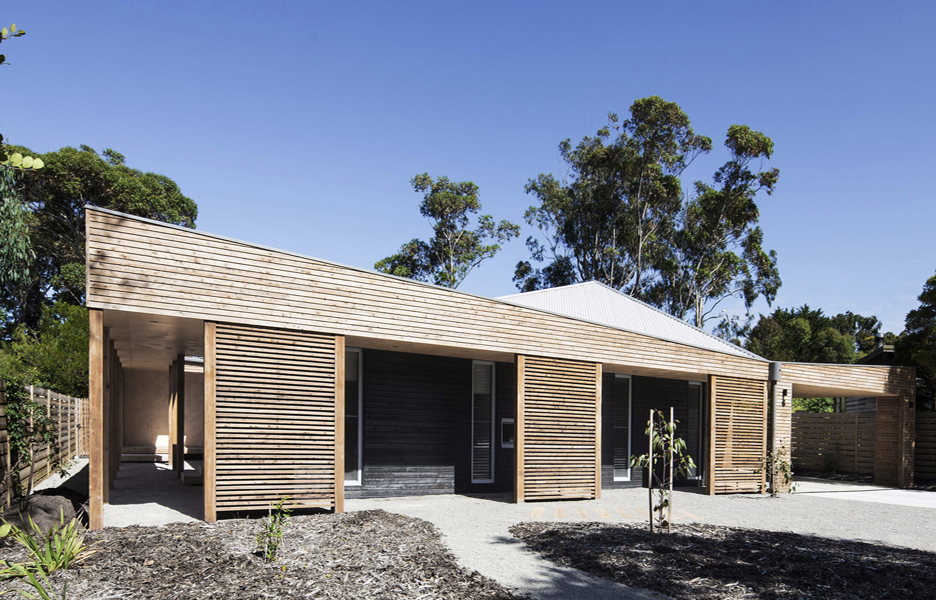 Reverse brick veneer construction and a carefully crafted passive solar envelope ensure a very comfortable living environment and low running costs. The heating and cooling systems are rarely used, thanks to effective thermal management solutions, made to withstand the famously extreme changes in Victoria's climate.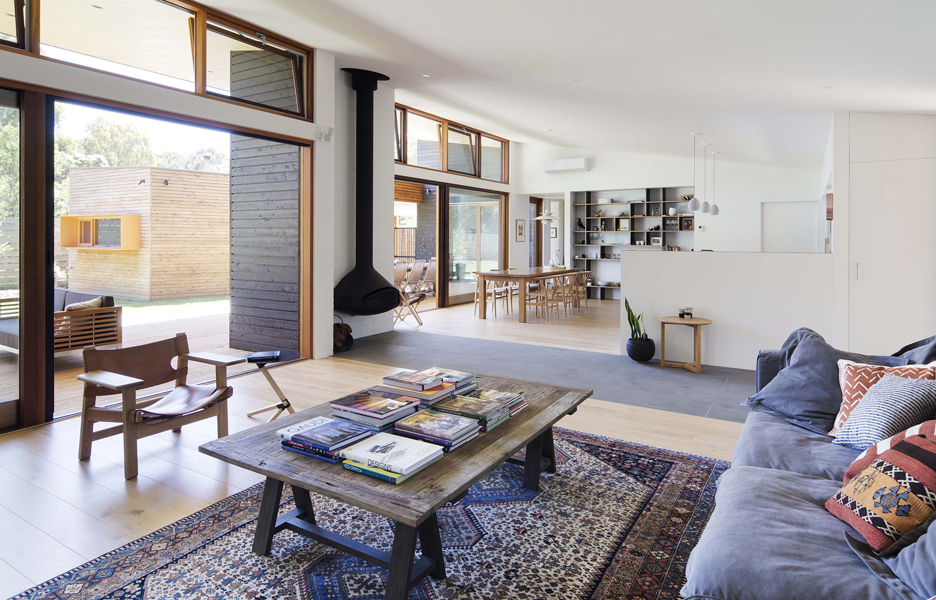 Somers House One presents a contemporary house with satisfyingly unexpected features. A black floating fireplace within punctuates a stark white brick wall within, its fluid teardrop shape cutting a curved silhouette against box-like geometry. Ply panelling in the verandah ceiling lightens the bulk overhead, serving as a visual reprieve from dark timber cladding at the exterior. This contrast between light and dark is reflected throughout the home with white and black finishes appearing against textured brick and timber, resulting in a dynamic yet relaxed neutral interior.