A design brief to create an office fitout for a global hedge fund manager named after famed 17th century pirate John Bridgeman presented a unique challenge for Apollo Property Group.
Tasked with reflecting the John Bridgeman vision for its 456-square metre Eagle Street Pier office space, Apollo Property Group created a fitout with unique pirate-themed features including an invisible door that takes guests from reception to back of house with the push of a hidden button.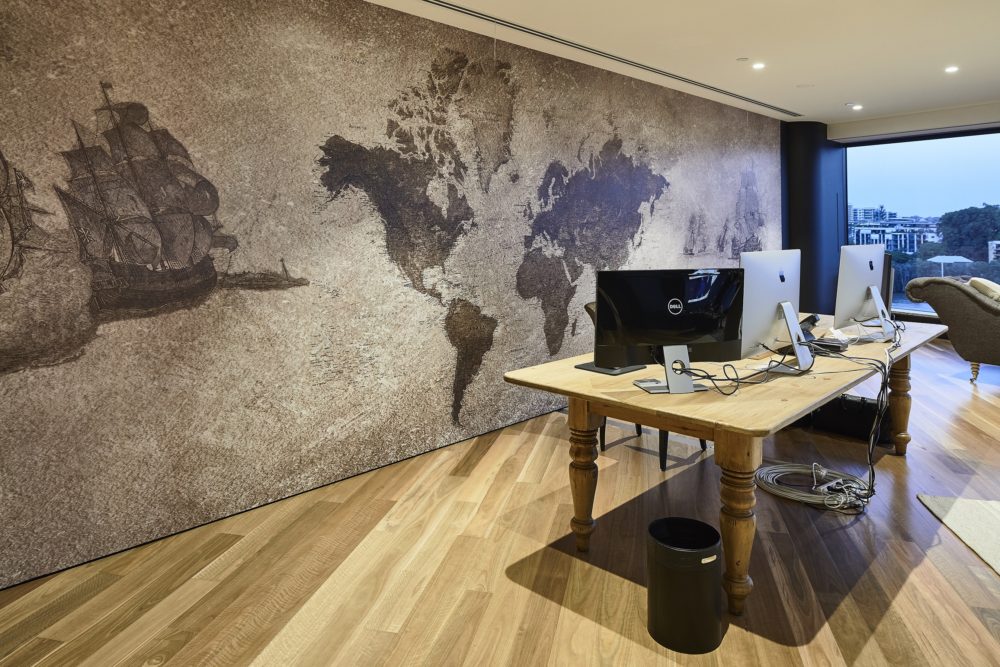 Apollo Property Group director Leon Bowes says his team worked with Sam Elderfield and Stuart Mc Auliffe of John Bridgeman to bring their ideas to fruition as they oversaw the design and construction of the space.
An obvious challenge for the design team was to create a sophisticated space for the high-end client based on an aesthetic that, through its portrayal in popular culture, has become cartoonish.
"From an execution point of view, we tried hard to walk the fine line of an interesting pirate-themed fit-out but remaining sophisticated, rather than gimmicky," says Bowes. "Apollo Property Group believes this will be the first of many fitouts for the ever-growing group, so it was important that the space maintained its relevance long-term."
"The level of detail and work that went into creating the space was incredible. Doing works with such intricacies, such as secret doors, are not just run of the mill off-the-shelf ideas. Every single part of this fitout was picked apart and mulled over to ensure it was exactly right. Finding people —subcontractors and suppliers — to 'buy-in' to our passion for the project was probably the most intense part of this job."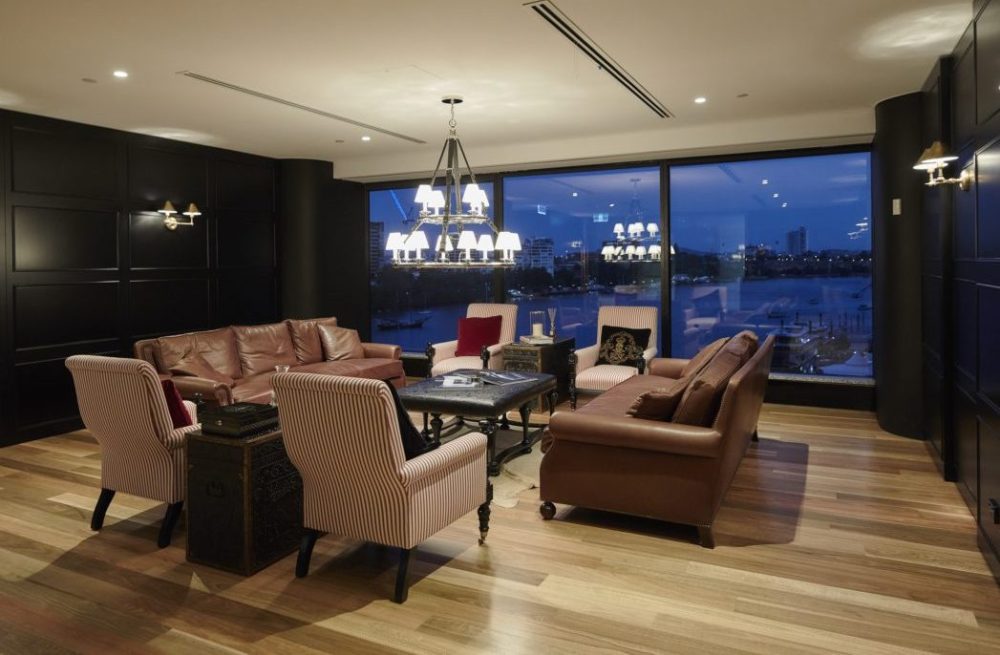 The project uses high-end products. "Red and white striped arm chairs, buttoned sofas and treasure chest trunks contrasted against dark wooden panels and adjustable lighting dimmed for maximum effect are just some of the unique design features of this office space," Mr Bowes says.
"Sam's brief was that emphasis needed to be as much on the client experience as it did staff satisfaction, with 20 staff members enjoying at least 13-square metres each of work space per person.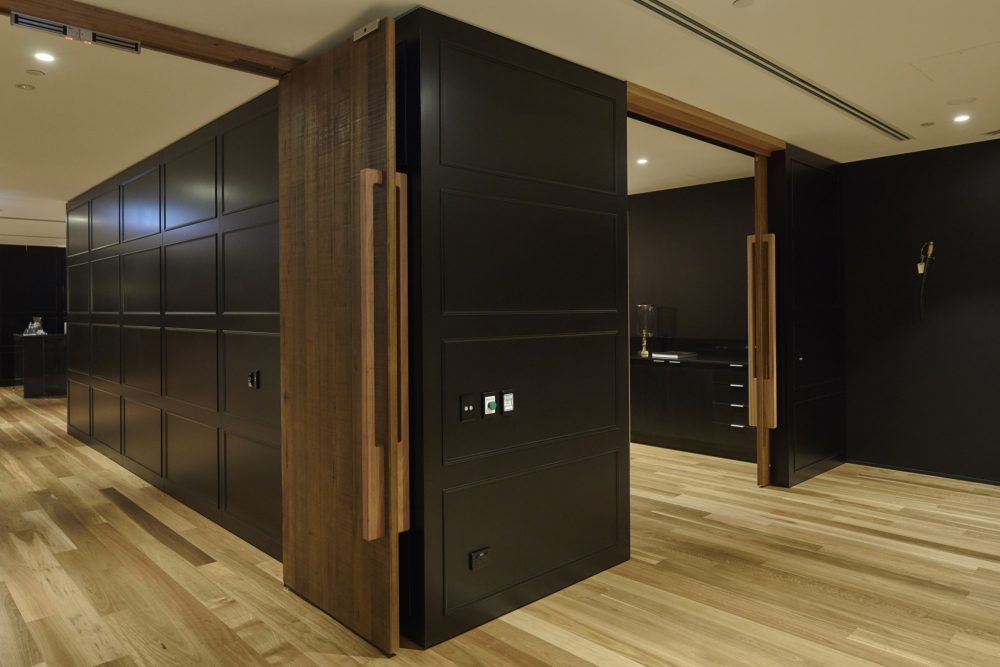 "The hand-selected furniture from Ralph Lauren in the United Kingdom and the expansive views of the Brisbane River certainly attribute to achieving this. In addition to the views, an enviable bar area which allows staff to relax with an after-work drink in luxury leather arm chairs."
That said, the design embraces the playful side of the aesthetic. Bowes lists the hidden door as a personal highlight of the design. "I think everyone involved thought this was a funny/quirky part of the fit-out that reminded us all of being a kid again and having some fun."
Photos courtesy of Apollo Property Group.
–
Interested in unique office spaces? This might be of interest.