Online proptech startup PEXA has recently brought together its three separate offices and over 200 staff into a new futuristic workplace in Collins Square, Melbourne.
Designed by leading workplace design firm Futurespace, PEXA's new office brings the entire company together into one social, vibrant, and accessible environment, ready for the startup's next phase of growth.
PEXA was ranked as the fifth fastest growing tech startup in the Deloitte 2016 Technology Fast 500, achieving an impressive revenue growth of 7116 percent.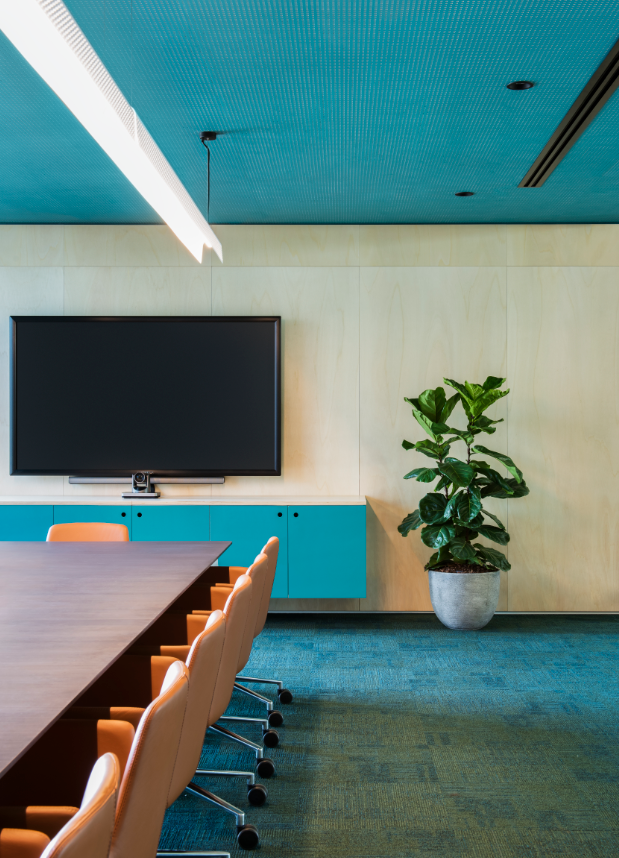 Design director at Futurespace Gavin Harris says, "Before the move, PEXA's 200 staff were spread between three different locations making collaboration, company culture, and creativity difficult to foster and thrive.
"PEXA wanted to move into a space that would encourage staff to socialise and to create positive energy. We did this by designing the space around a central café zone which acts as the thoroughfare for both sides of the office, showcasing the vibrancy and creativity which is at the core of the PEXA brand," he says.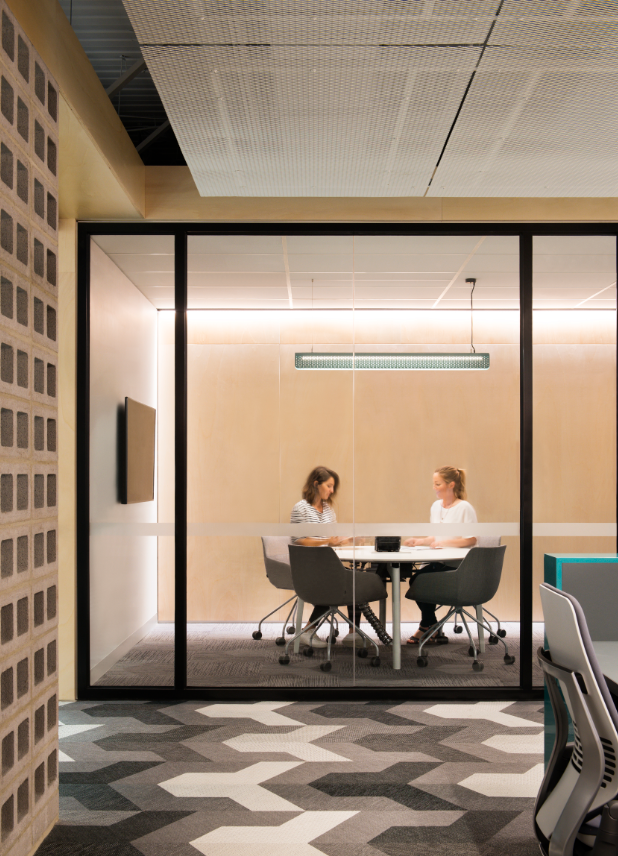 In areas with high activity (such as the reception, kitchen, meeting and collaborative spaces) bold colour blocking was used in the finishes and materials to contrast against the fairly neutral work areas.  Colour was combined with natural timbers, patterned flooring and the greenery of the building's central void to signify the vibrancy and creativity at the core of the PEXA brand.  The blue and green tones used signify creativity, intelligence and vibrancy.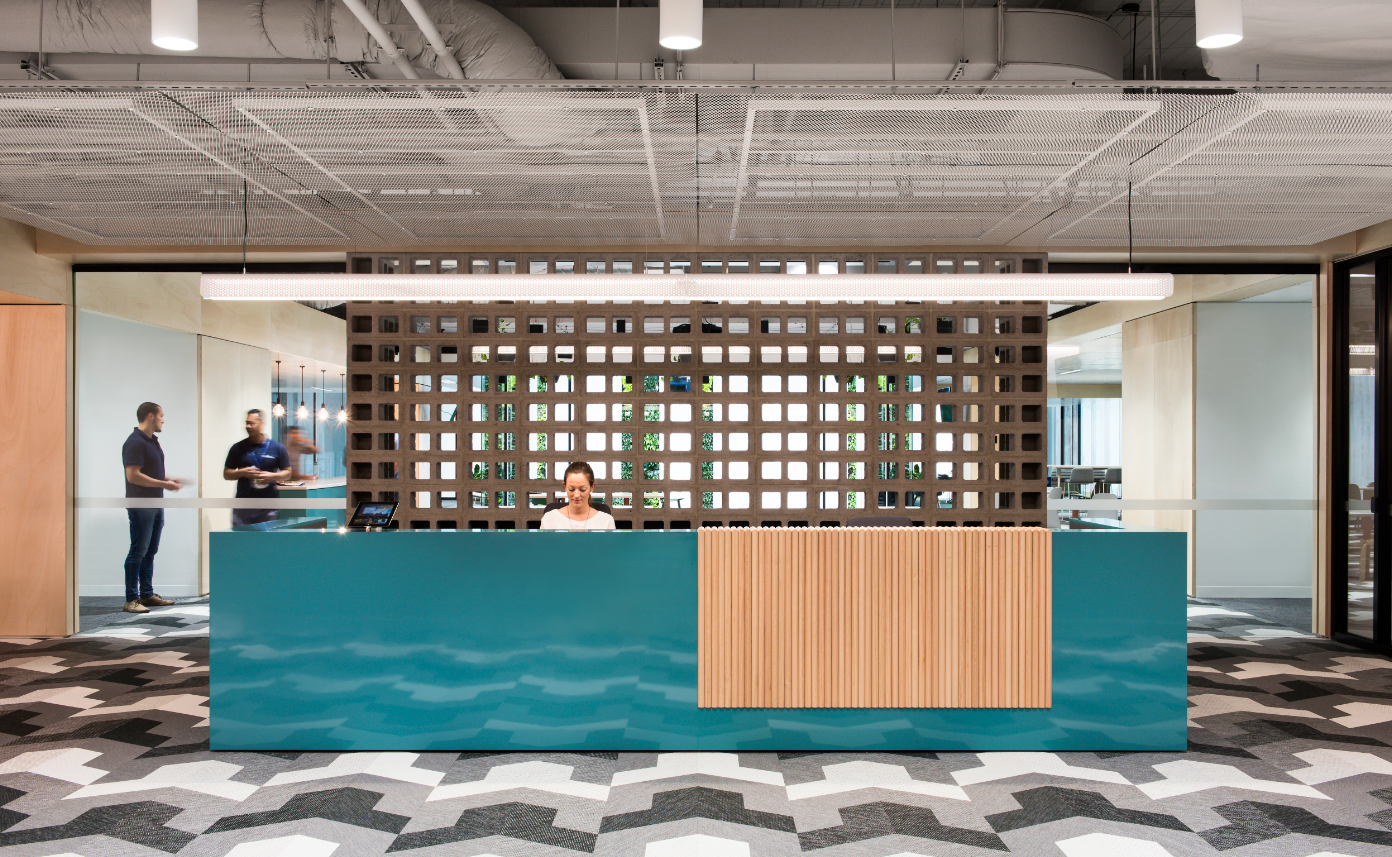 The design tactics implemented not only showcase the PEXA brand, but more importantly support the growing number of PEXA employees. "To help support the employees, we brought in sit-stand desks, designed collaboration or scrum spaces, and created an office that facilitates people working away from their desks."
"We also implemented a range of design tactics in the office to support employees, and to also showcase the culture of PEXA. These included bringing in natural materials like climbing green walls, creating exposed ceilings, lining the walls with timber, introducing texture and colour through flooring and soft furnishings," adds Harris.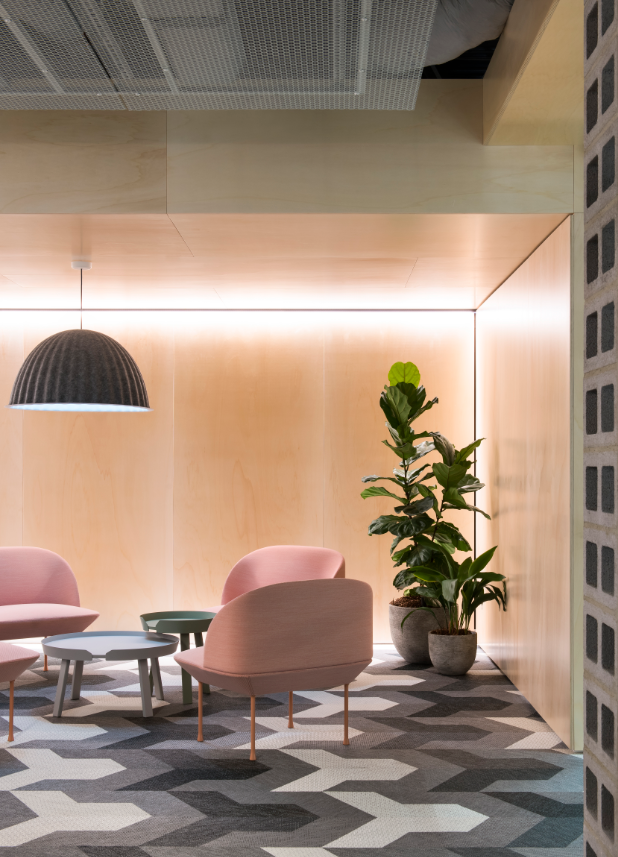 The location of the new office in Collins Square also has a significant impact on the company and its employees. "There is a new trend around companies moving into 'places' rather than just random buildings. Collins Square is a placemaking development which has a range of amenities available to staff and businesses like restaurants, cafés, services, function facilities, and shared services like meeting rooms, kitchens, ballrooms," Harris says.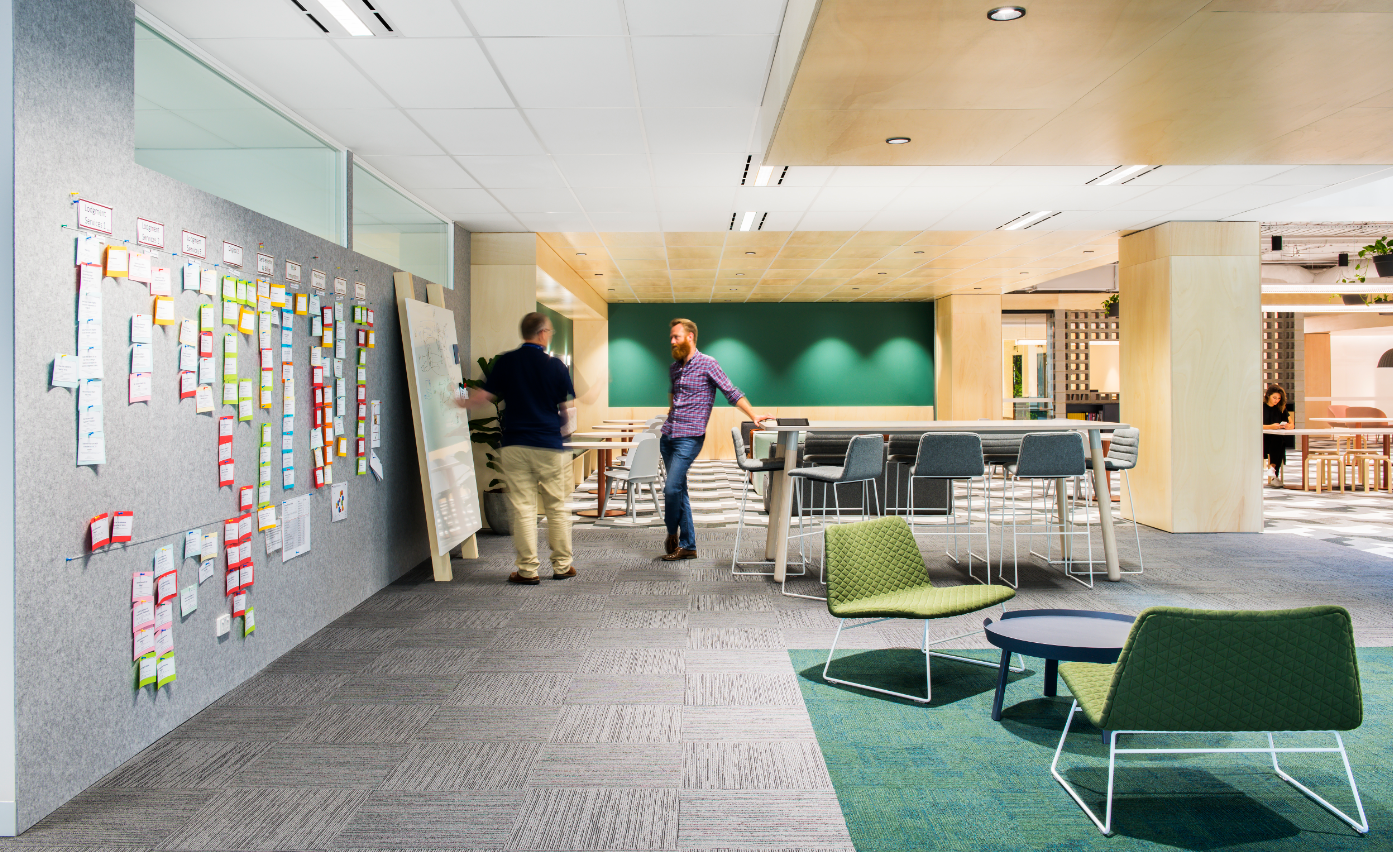 After moving into the new office, the culture at PEXA has been able to flourish. Chief people and culture officer at PEXA Rebecca Evans says, "So far, the feedback from employees has been overwhelmingly positive. After moving into the new space, new connections between staff have been made and collaboration is thriving.
"Being in such a central location, with the entire Melbourne-based team under one roof is helping to create a stronger team for our growing business."
PEXA also has offices in New South Wales, Queensland, South Australia and Western Australia.
Photography by Nicole England.