The Schaller Studio draws from the cultural and romantic overtones of the city, while being inspired by namesake artist, Mark Schaller and his renowned expressionist work. In a global first, 240 pieces of original work await guests across a variety of disciplines including canvas, wood, bronze sculpture and mosaic; positioning the 128-room hotel as the ultimate destination for an art and design rich experience.
Acting as a beacon in the city for creativity and expressionism, an eight-metre high mural called 'The Family: About joie de vivre (celebration of life)' adhered to the vibrant green and slate flushed building, greets guests on arrival along the heritage tree lined path. Mixed media pieces in the entrance including 'Big Moonlight 2014 1200 x 1200' and 'Port Phillip Bay, Red 2011 2000 x 3000 are there to entice and bring to life this extraordinary art journey tempted to each and every visitor of the hotel.
Inspired by namesake artist Mark Schaller's very own home and studio in Abbotsford, the communal ground floor evokes a warm and convivial feel. The light, multi-use space boasts floor to ceiling windows and becomes a bustling environment incorporating the hotel reception, cafe, bar and open meeting spaces. A contemporary take on a country guesthouse look and feel is evoked with deep wooden floors, raw tiling, textured rugs, large oak communal tables with bentwood chairs, and rich caramel leather sofas. Black enamel and timber pendant lighting and an open fireplace soften the atmosphere to make it a place of contemplation, creation and inspired thinking.
The ground floor in turn, is an open gallery brimming amongst work by Schaller including six large works from The Roar Exhibition, with even the lift encompassing sizeable works. Customers are invited to unleash the artist within; utilising sketchpads and utensils provided whilst pouring over one of the many art books from the eccletic book shelf decorated with pops of Mark's signature cadmium yellow and quirky objects including a back catalogue of National Geographics.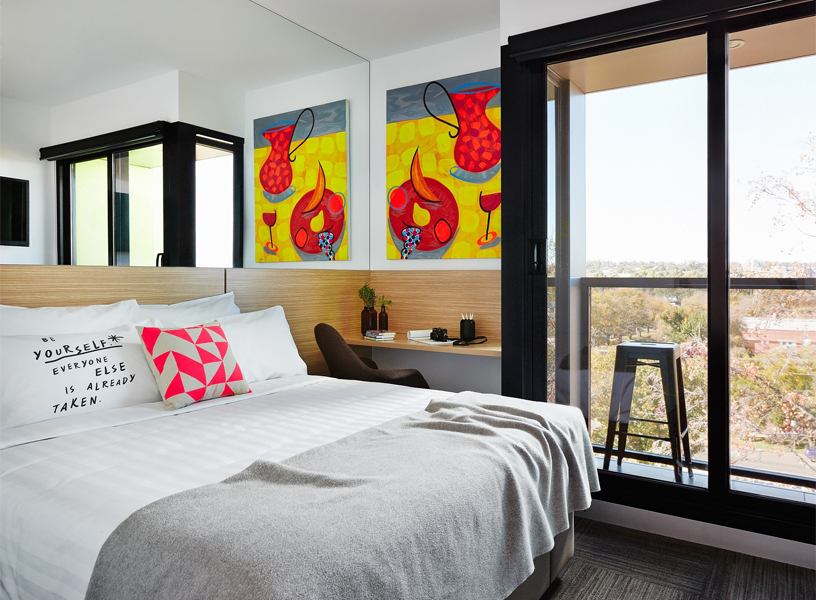 'The Pantry' – the casual cafe come vibrant lounge bar, showcases the best of local produce and provides a welcoming, energetic environment for hotel guests and Bendigo locals to meet friends, relax and get the creative juices flowing. Warmer months lend to alfresco dining in the outside sculpture garden. The three custom Ghost Story Pendants from Mance Design in natural twig create a dramatic space at night, casting interesting light across the dining room.
Every 'Workspace' bedroom across four floors features an original painting by Mark Schaller to admire at leisure, with the opportunity to purchase from $4,000. The snug double bed or twin rooms, each with a balcony, are minimal in style to let the artwork become centre stage. Mark's touch is even more evident throughout the room with a unique grey scale decal on the shower door, signature or message on the wall in luminous yellow and personal favourite Australian art books to read.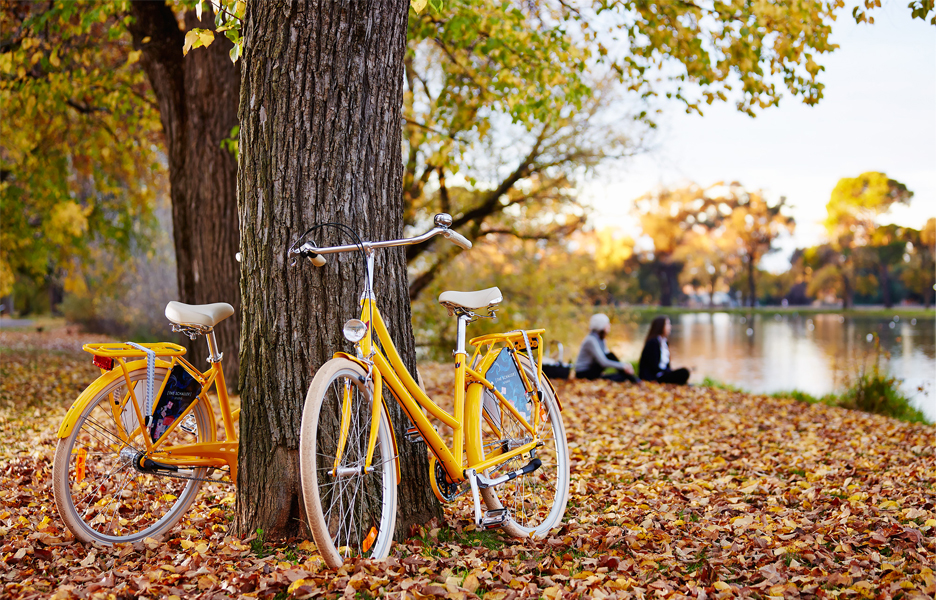 Quirky and bold furnishings reflect the artist's personality and taste with custom quote pillow slips ('If not now then when?' and 'Be yourself. Everyone else is already taken',) pops of neon, colourful drip hooks and locally made eco-friendly cushions and throws by On The Sly. The Schaller Studio 'Workspace' (rooms) combine Art Series Hotel Group's signature comforts with the latest technology including 42 inch TVs, docking stations, free WIFI, coffee pod machine, microwaves and luxe EVO amenities. Pinboards with hotel colour charts, postcards and The Pantry menu form part of the deconstructed hotel compendium.
All staff at The Schaller Studio are fully trained by Art Series Hotel Group's art curator and are able to offer informative tours of the hotel while offering the best insights to cultural experiences available in the city's centre. For guests looking to venture further afield, yellow Lekker bicycles and Smart Cars are available for hire to explore the rich cultural offerings in and around Bendigo.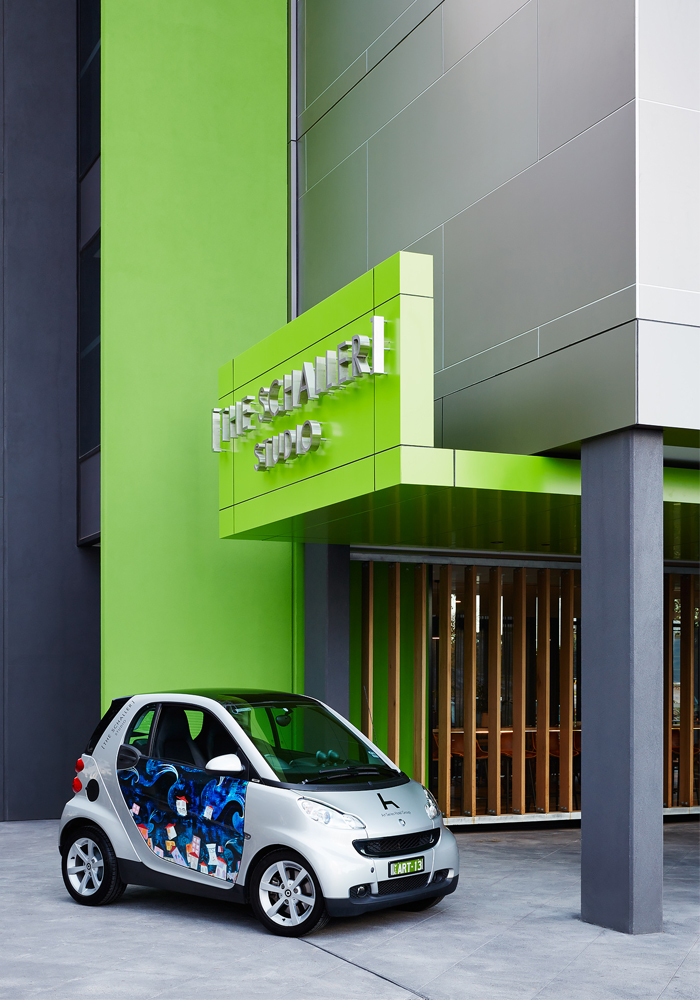 The Schaller Studio provides a contemporary accommodation solution for Bendigo with the signature Art Series Hotel Group art inspired twist. The hotel is the launch property of the Studio concept for the Group, an affordable, compact version of the brand perfectly suited for regional Australia, with The Larwill Studio set to open in Parkville August 2014.
Photograpy by: Lucas Allen.