Designed by the late Zaha Hadid and Patrick Schumacher, the 45-storey Leeza SOHO is Beijing's newest and hottest skyscraper thanks to its atrium, which twists up through the full height of the building.
Located in the Fengtai business district, the almost 200-metre-high tower is adjacent to the area's main rail station and sits atop an underground train line.
A growing financial and transport hub outside Beijing's city centre, Fengtai is close to the recently opened, and also Hadid-designed, Beijing Daxing International Airport.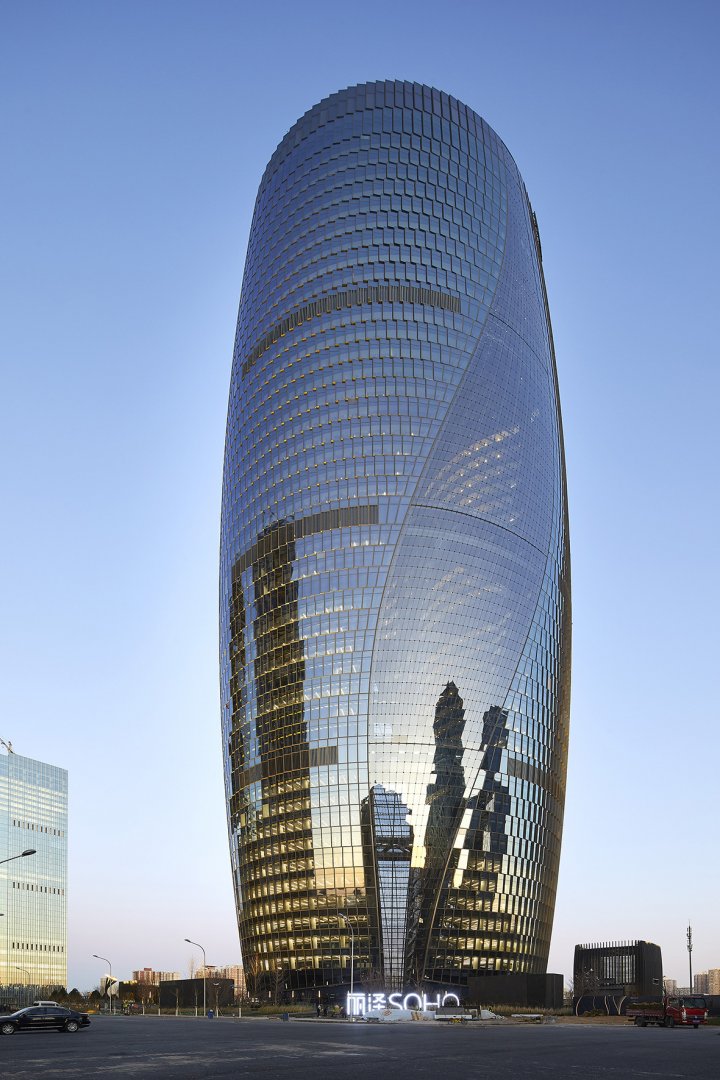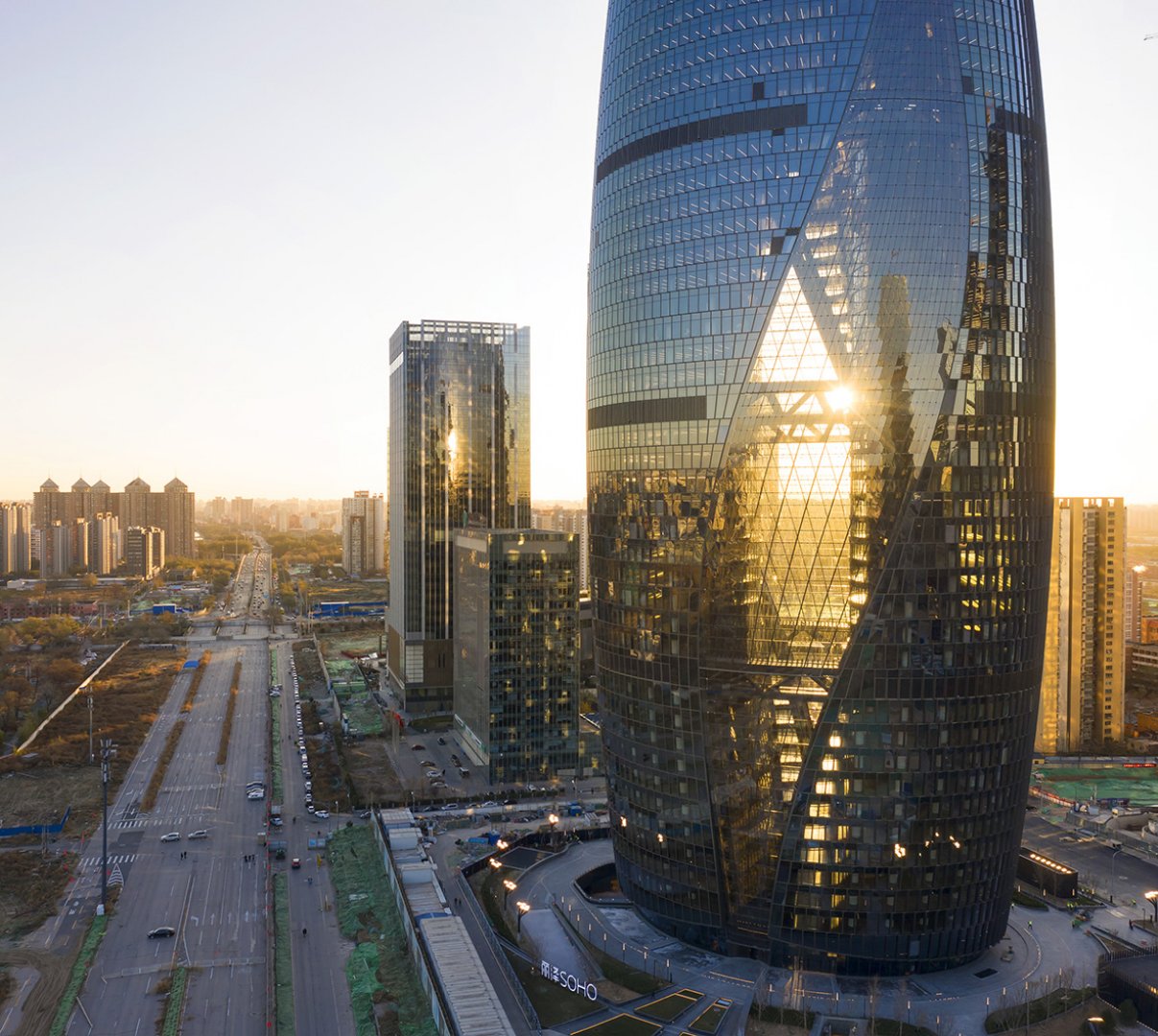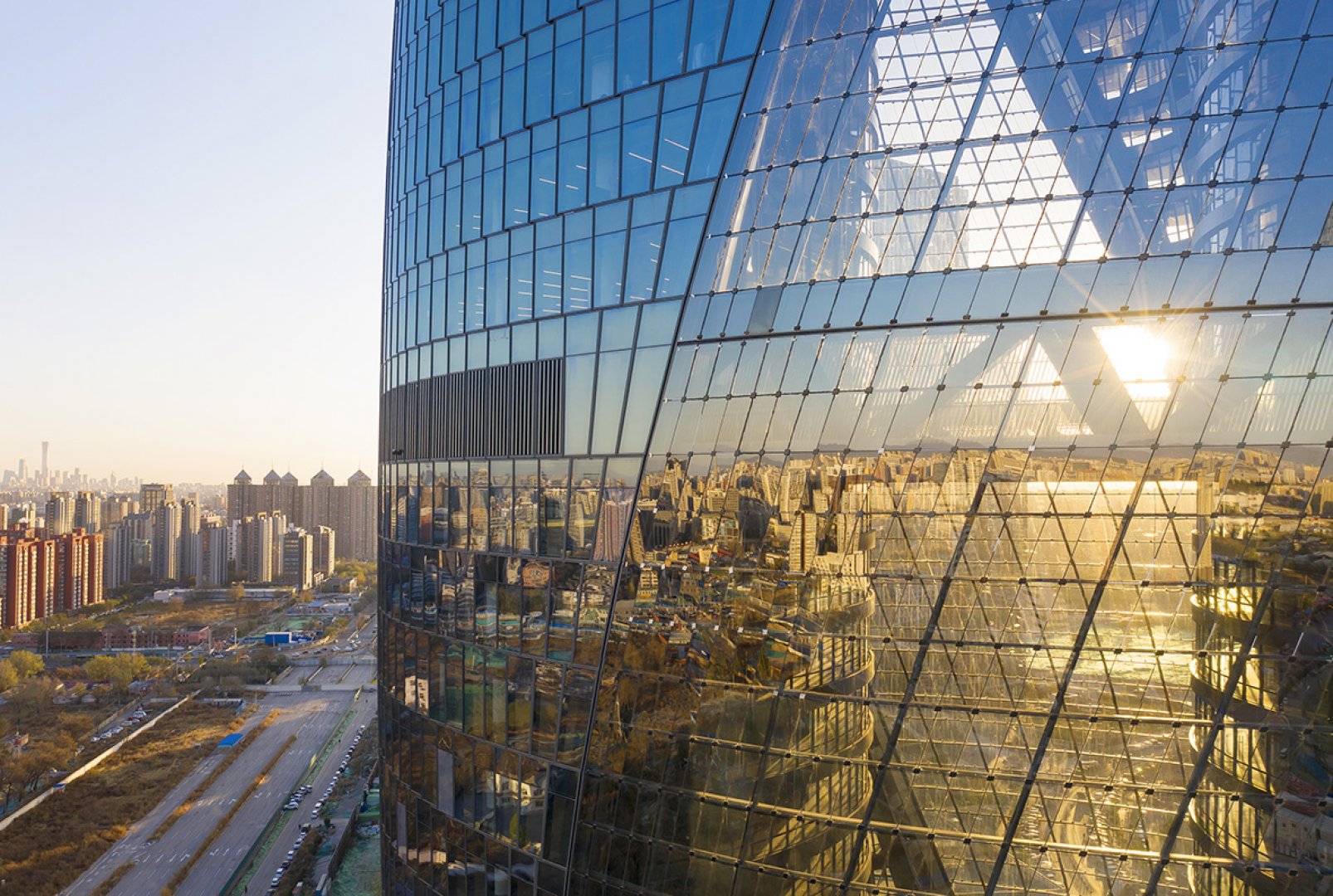 Straddling the underground train tunnel, the tower's design divides its volume into two halves enclosed by a single facade shell. The emerging space between these halves extends the full height of the tower, creating the world's tallest atrium at 194 metres.
The atrium rotates 45 degrees through the building as it rises to realign the upper floors with Lize road to the north.
This rotation intertwines Leeza SOHO's two halves in a dynamic "pas de deux" with connecting skybridges on levels 13, 24, 35 and 45 offering panoramic views across the city.
The atrium will act as a civic space for the new business district with the Leeza SOHO tower hosting a mix of shops and offices.
It will also bring natural light deep within the building, and act as a thermal chimney with an integrated ventilation system that maintains positive pressure at low level to limit air ingress and provide an effective clean air filtration process within the tower's internal environment.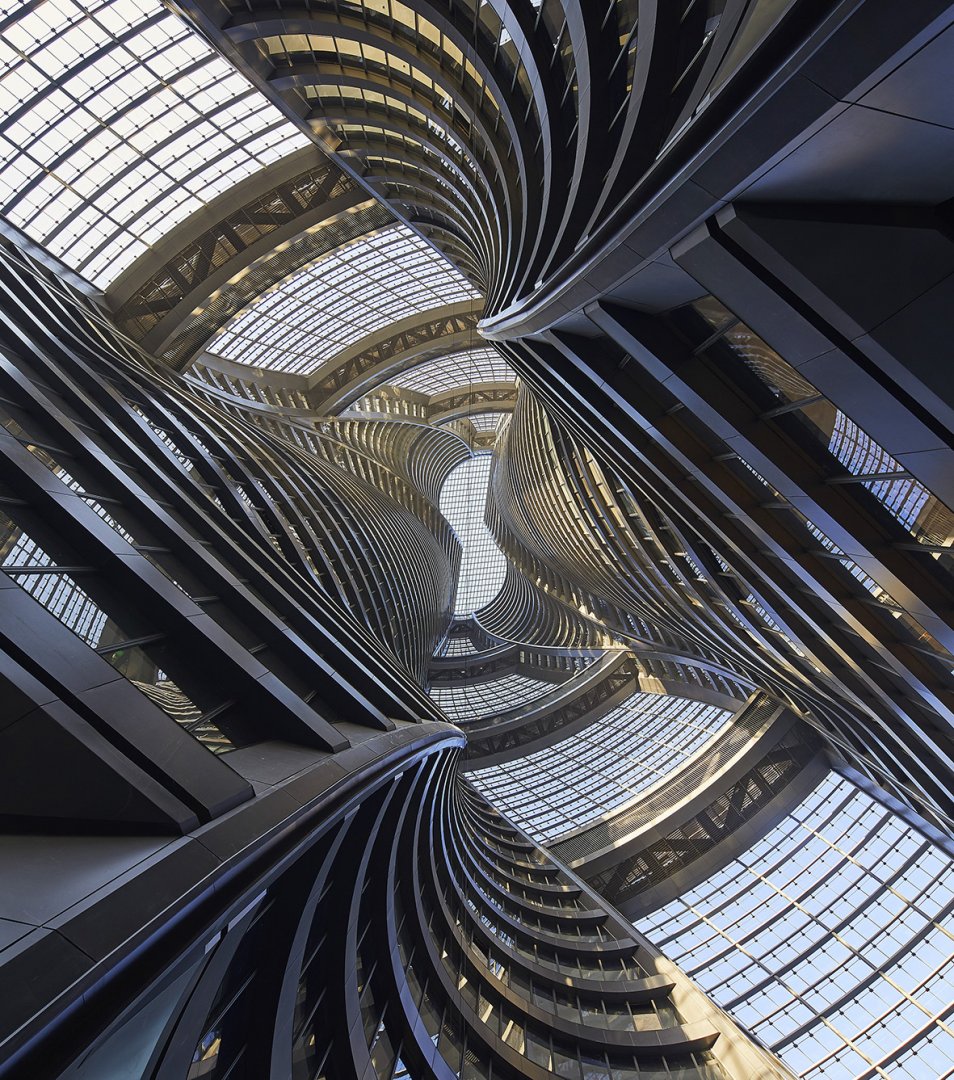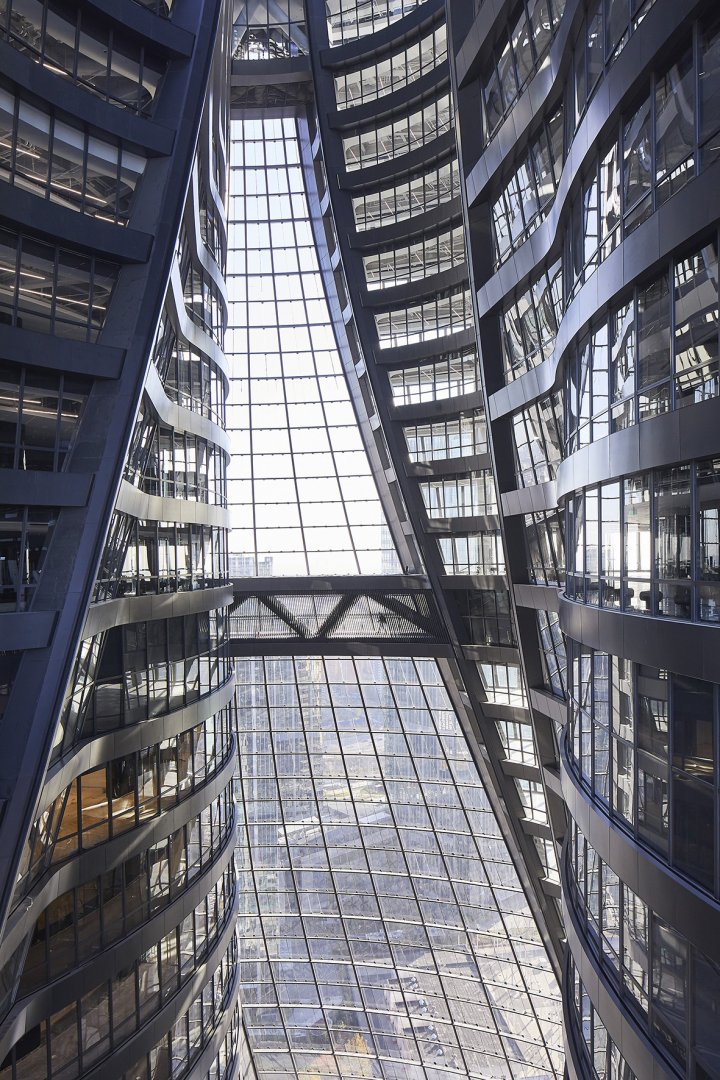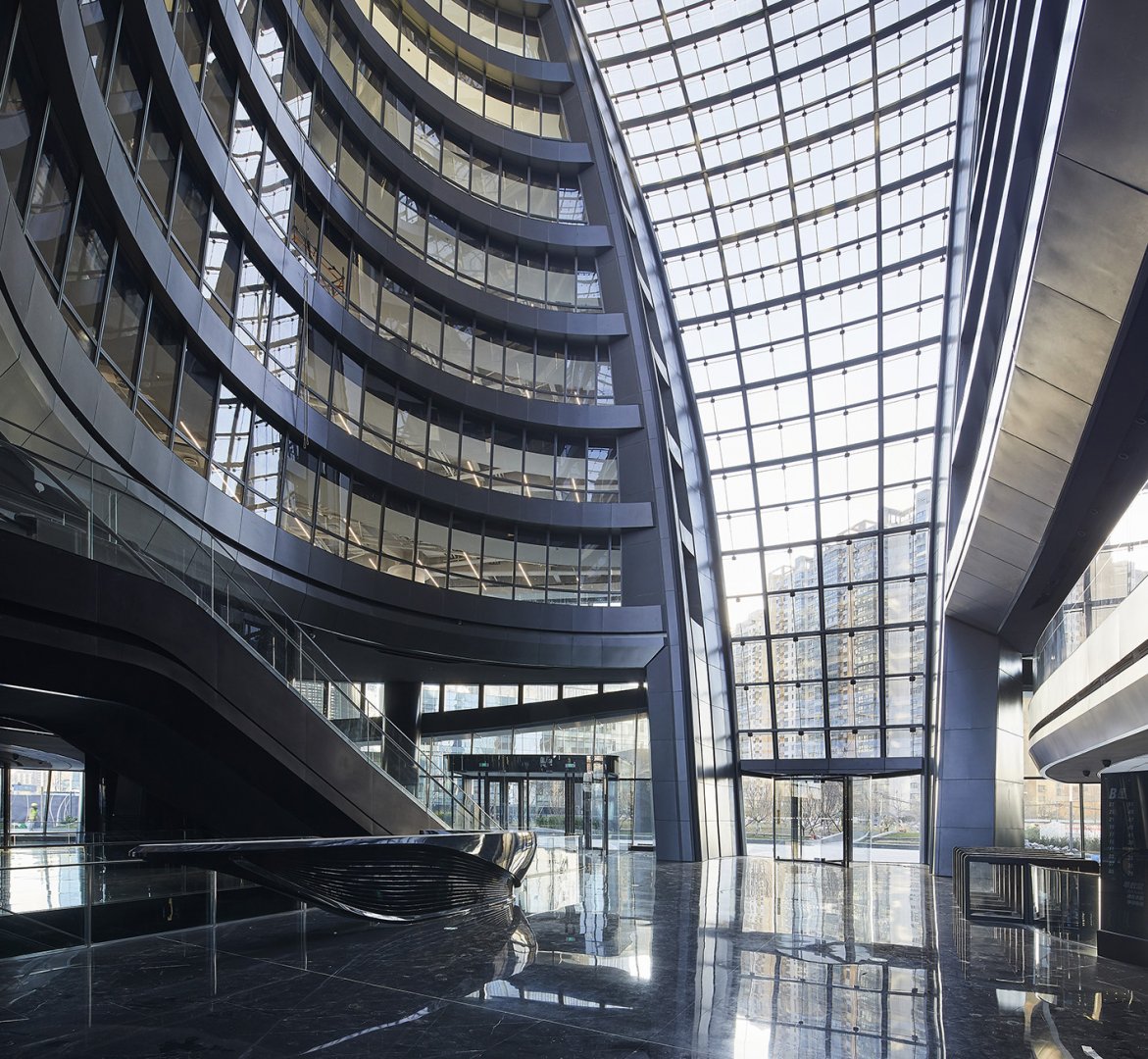 Leeza SOHO's double-insulated, unitised glass curtain wall system steps the glazing units on each floor at an angle, providing narrow ventilating registers to draw outside air through operable cavities where required; creating an extremely efficient environmental control for each floor.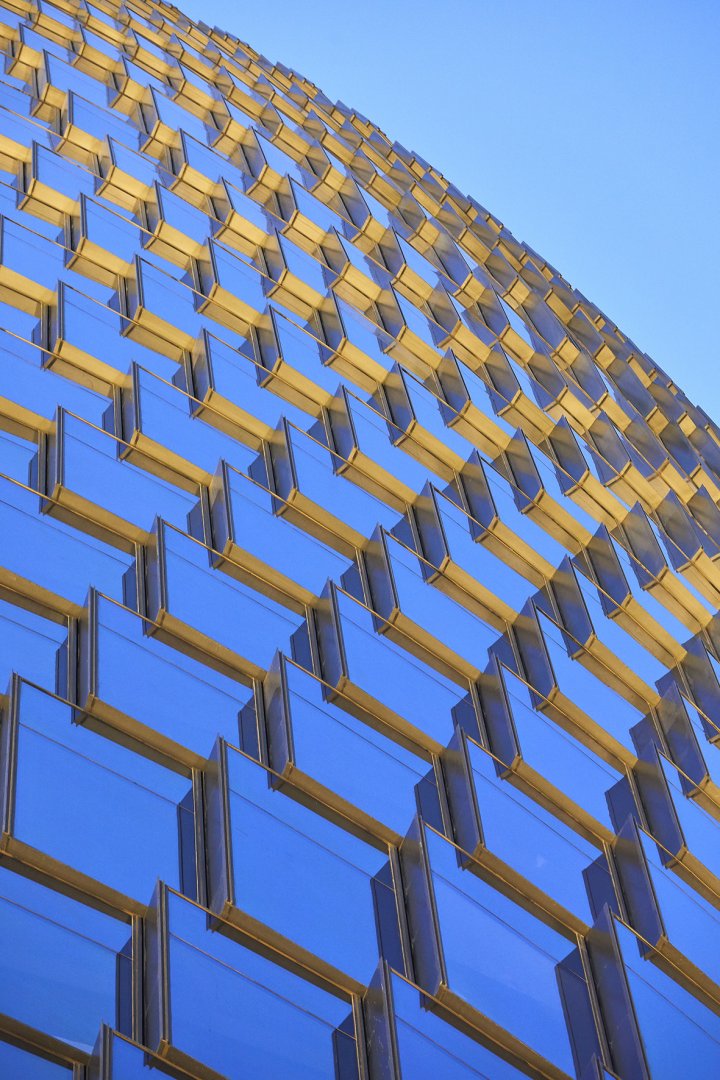 The two halves of the tower shade the atrium's public spaces, while the double-insulated low-e glazing maintains a comfortable indoor environment in Beijing's extreme weather conditions.
Designed to achieve LEED Gold certification by the US Green Building Council, Leeza SOHO uses an advanced 3D BIM energy management system that monitors environmental control and energy efficiency in real-time.
To reduce the building's carbon footprint, it's fitted with heat recovery from exhaust air and high-efficiency pumps, grey water flushing, water-collection facilities and a green roof with photovoltaic panels.
There are also 2,680 bicycles spaces as well as lockers and shower facilities and charging spaces for electric or hybrid cars.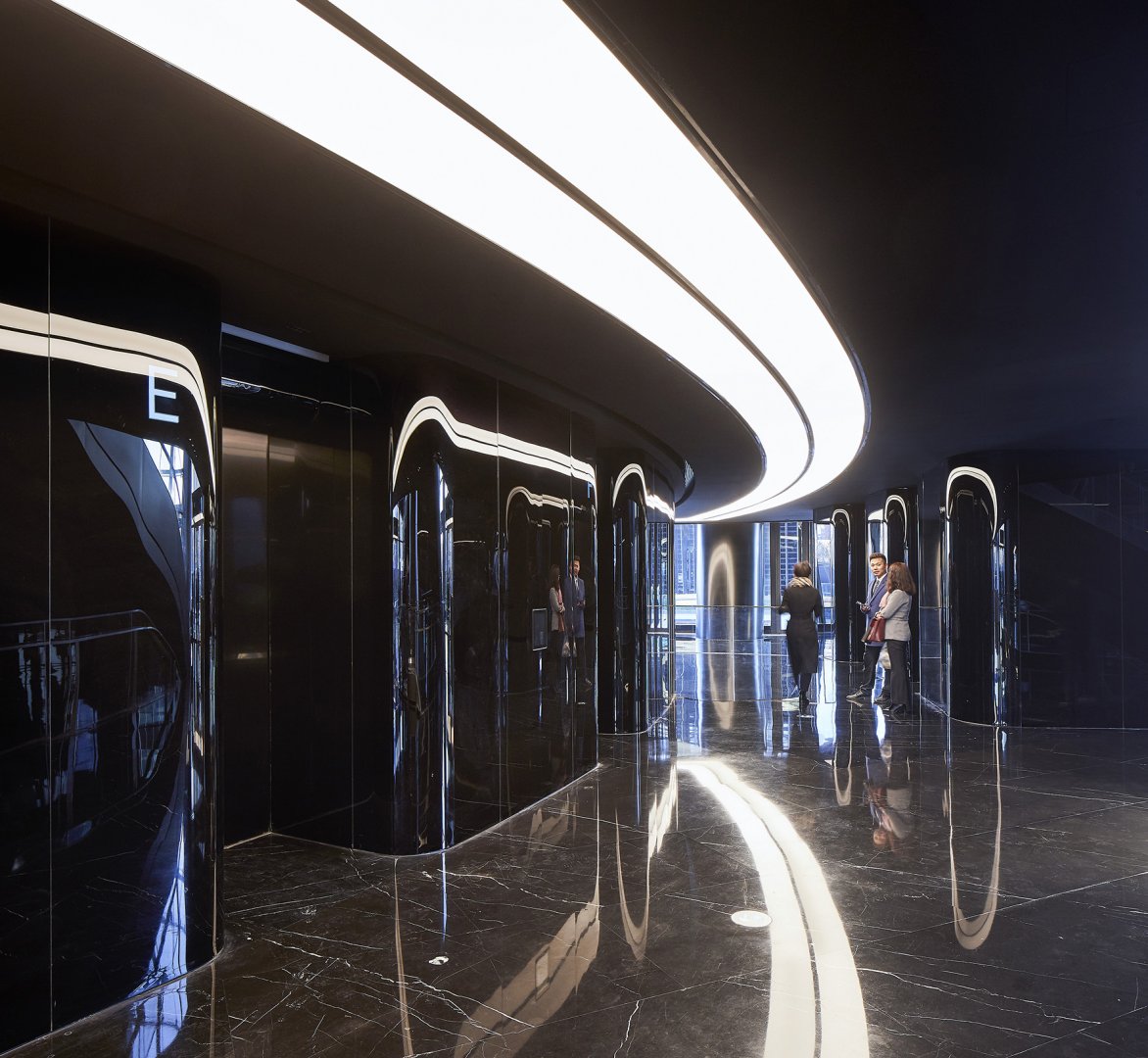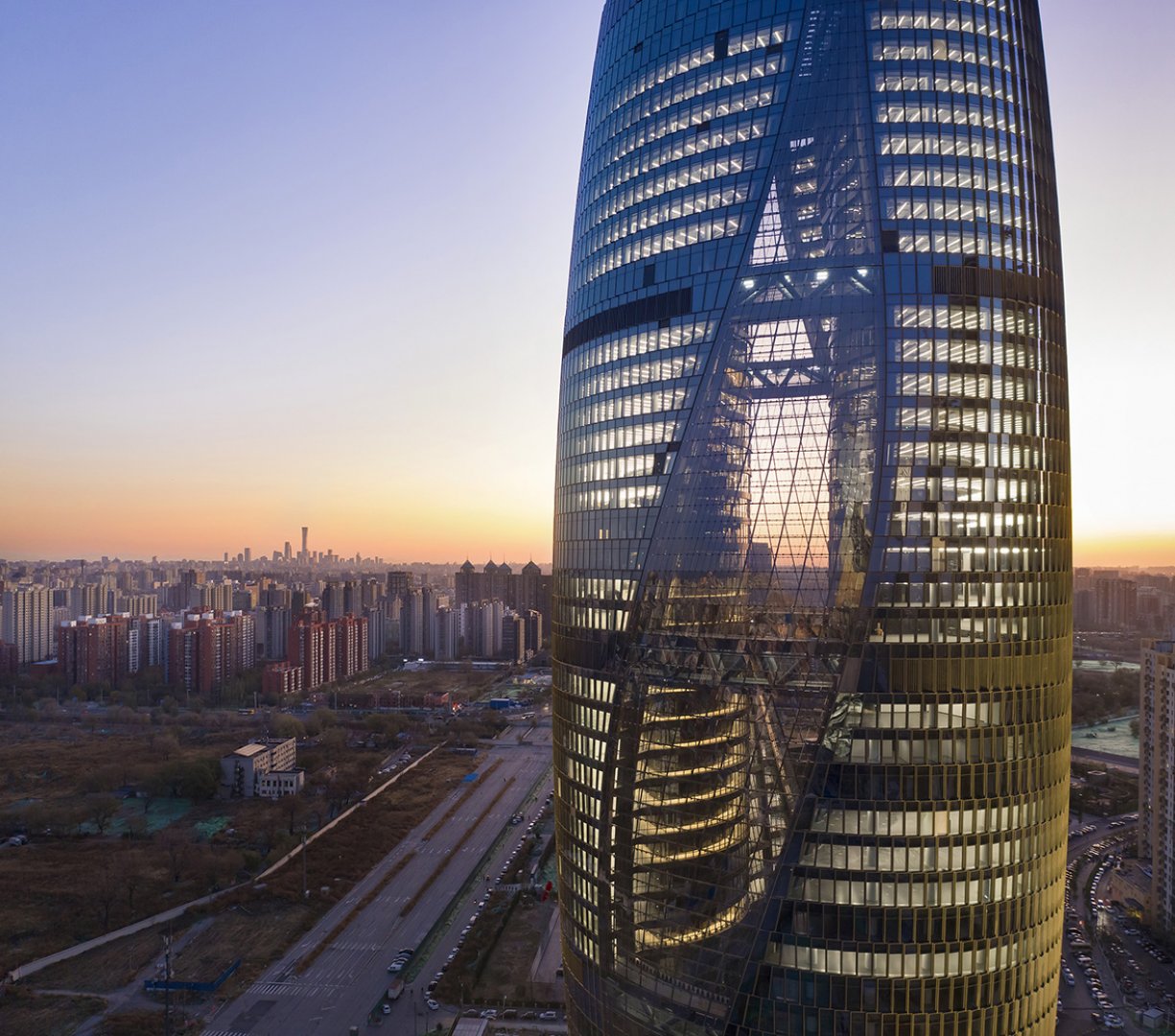 The Leeza SOHO tower project was started in October 2013 with site works begun in April 2015. It's the third of three buildings designed by Zaha Hadid developed by Chinese building developer SOHO China, along with Galaxy SOHO and Wangjing SOHO.
Photography: © Hufton+Crow