Practices and studios need to think beyond the now to how they want to be positioned when the coronavirus pandemic passes, says interior design strategy and practice director Carley Nicholls.
In another of our virtual fireside chats with Australian architects and designers about leadership in the time of COVID-19, the co-director of Melbourne's Studio Tate brings the levelheadedness of someone who has navigated the ups and downs of business before.
With a background in management consulting and international development, she is a strategy guru, a problem solver and exactly the sort of person you want doling out project planning and resource management advice at an uncertain time like this.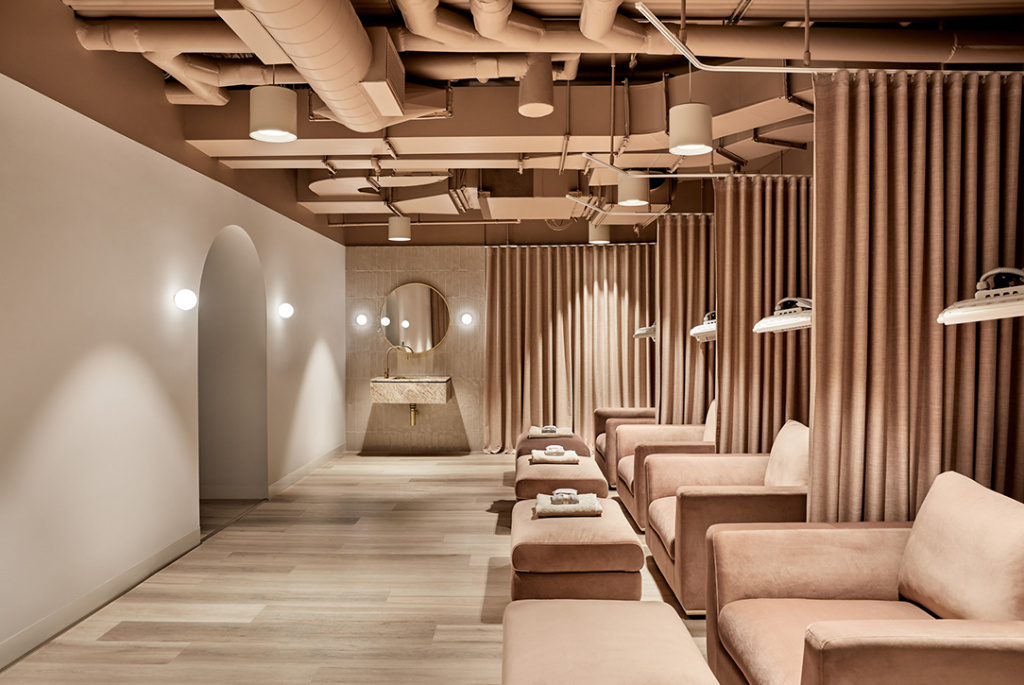 How has your studio adapted to remote work?
Carley Nicholls: We had some financial challenges early last year, so we've just been through the most difficult time since we set up the business.
It was very challenging for us, but it meant we did have some tools going into this situation. When we went through those difficulties last year, we kind of talked about whether we should sack people and everyone in the team said, 'No, let's take a cut together and we'll share the burden'. So this time around, everyone was really keen to take the cut again, make the money last longer, stay together and support each other in their personal situation.
How are you coping as a team?
CN: We were lucky that we already had a company policy that we didn't send each other emails internally. We communicated via Microsoft Teams. Using the 3D software has been a real challenge though, and our productivity has been affected by that.
But there are some funny efficiencies to come out of it too. We were chatting the other day about the consultant meetings we used to have once a fortnight, where all the consultants, structural, mechanical, electrical, fire, acoustics, used to sit around the table and share drawings. This situation has challenged that tradition and forced everyone to have those meetings via video conferencing and sharing screens, and it's actually worked really well.
How are you addressing mental health and wellness?
CN: We've got a student, a graduate and a new level designer on our team, and I said to them before we went home, 'You guys are going to find this the hardest because you rely on more support from the team on a minute by minute, day by day basis. And it's likely that you're going to be the least productive because you're the least independent'.
So every day, we have a morning meeting where we talk about everything that everyone's doing and how we can share and mentor. There's a lot more sketching going on by the senior team and sharing that with the other teams to help guide them through the creative process.
We have a really exciting workplace project at the moment and we're talking about how we can develop one of those mid-level persons through their creative process, whether it's by giving her a buddy in the office to work with or sharing Pinterest boards or having phone conversations. So it's not about finding a one-size-fits-all solution. It's very personal.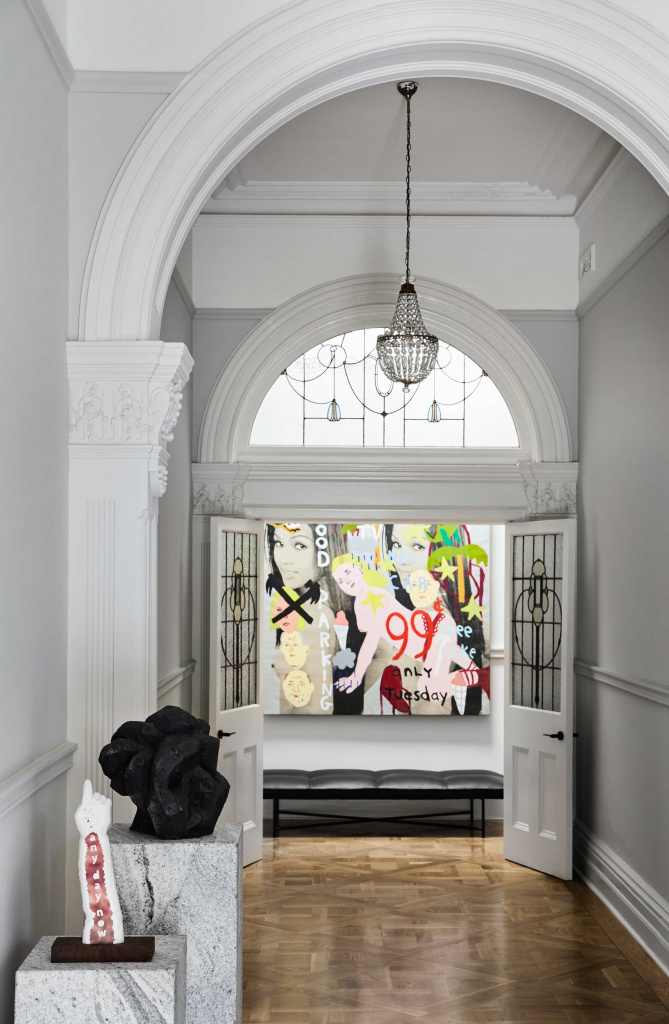 How are you reassuring clients and suppliers during this period?
CN: With the absence of face-to-face, you've really got to think about how you're communicating. While video conferencing is obviously much better than a phone conversation, it's still challenging because you can't pick up on the visual nuances.
So it's really important for us to talk through the logistics of our design presentations with clients, so they feel sure the process will work for them and the outcome of their project will be protected in this new process. For example, we might show a client that we may not know very well a project we did and say this is how we did it and we believe we can do it like this with your project. It helps give them confidence that their project will still go ahead and will still have value for money.
Is it difficult to communicate your design vision over Zoom?
CN: It's different because you can't place the finishes physically in front of them while you're talking. You've just got to find other ways to communicate it. For example, we have been sending off finishes to clients so they can have a feel. I think that's been particularly useful for our residential clients.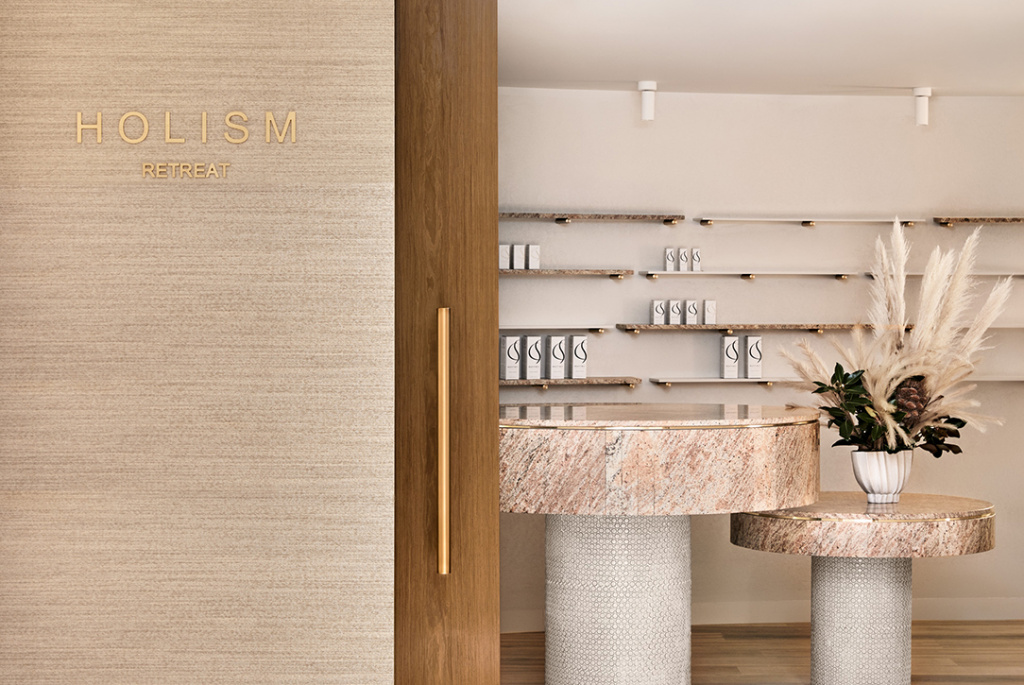 Is there one habit you've put in place to get through this period?
CN: I do group training on Zoom and my trainer still does stuff around personalising it, and you can see other people on the screen and the kids too. It really does help physically and mentally.
What is your number one priority now as a business leader?
CN: It's thinking about our people and how we're changing and creating new habits and what that will look like moving forward. Would we encourage people moving forward to work from home because we've got the infrastructure there?
People in our team have also been saying there are less interruptions at home, so we're looking at our studio and we're exploring how to take those comments and make changes to provide non interruption creating spaces.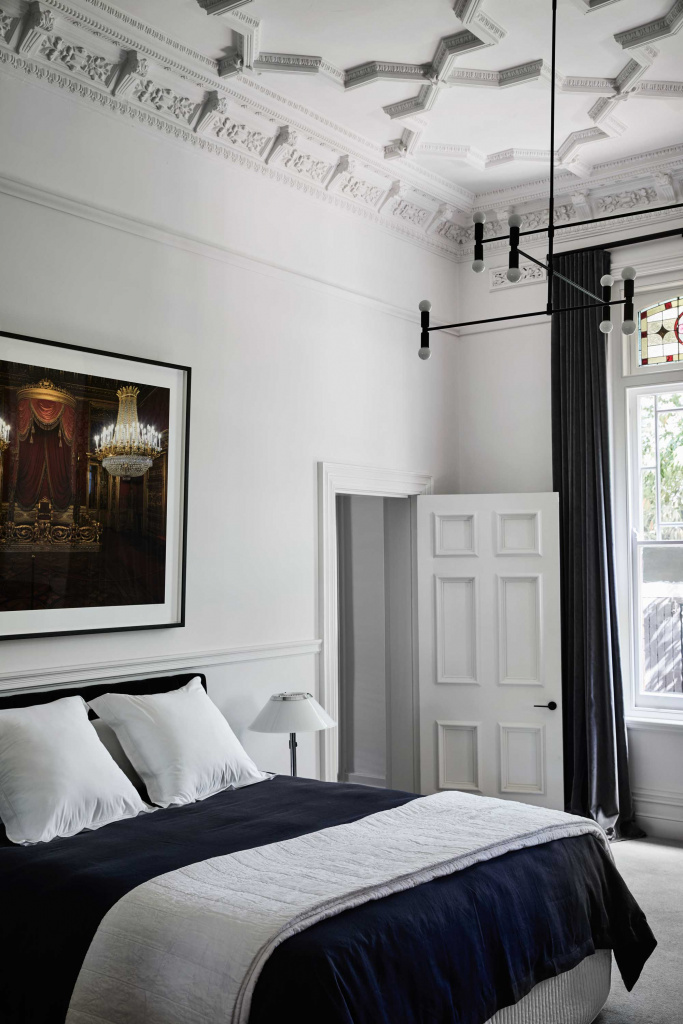 How do you think the design industry will be affected post-COVID?
CN: I wonder whether people will want more offices and less open space to allow for cleanliness and hygiene. Perhaps more shiny spaces, different materiality, different security. People might not want to not touch doors. So I think there's going to be changes in human behaviour and office design.
There's been a trend in the last couple of decades to have less personal space in offices and more social space. How will that be affected? Are people going to be happy to working on a 1200-centimetre desk?
Hospitality will be affected as well. I'm just thinking for myself, but are you going to want to go to a cafe with a timber table that hasn't got a finish on it that can be cleaned? Will they use those dirty rags or hot soapy water?
What advice do you have for practices/studios that have had projects cancelled or postponed?
CN: I think they need to look for new opportunities or negotiate with their clients. I know a client that is not doing any new projects, but they're being sensible about getting their existing projects to a position where they are ready to move when things start to change. So I think it's not always about just postponing your project, it's about talking to your client about when's a sensible time to postpone it so if they've got land holdings or overheads or whatever, you can work with them to reduce that risk around their project.
I think it's very much about understanding where you client's at and what their capabilities are and how you can support them. I think it's about trying to hopefully work with them to get as much as they can done with their projects so it's a natural pause point to obviously minimise their risks moving forward.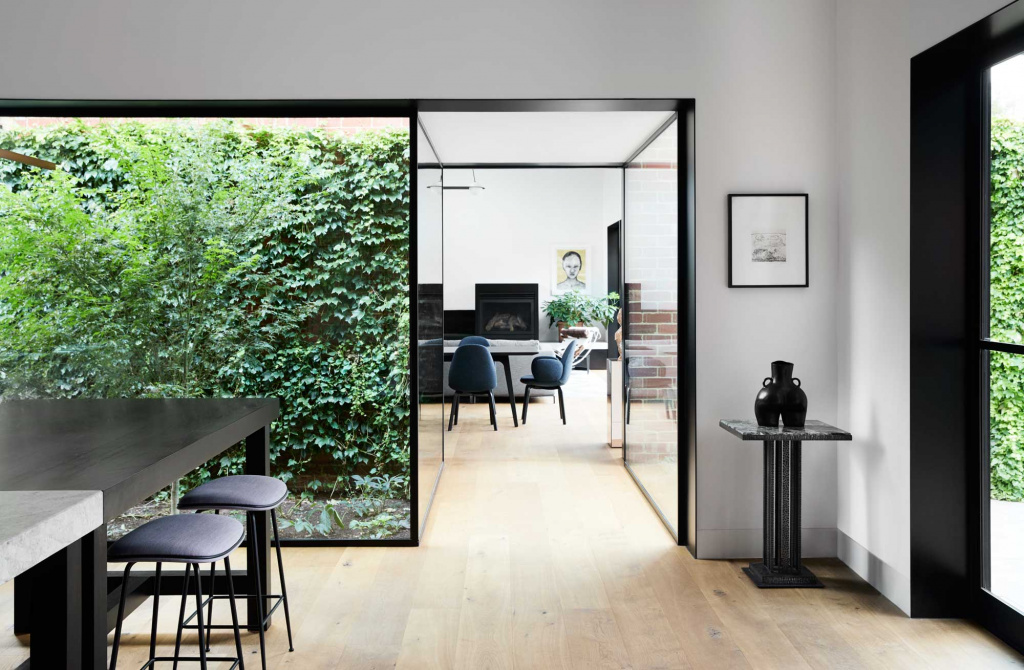 Has your outlook as a business changed?
CN: We've been talking about what we want the practice to look like and how we want to be positioned moving out of that gate. So it's not just planning for the now and how you're going to get through now, but planning for when things pick up.
It's really important to alway look at your risk. We are about live, work, play. We do multiple sectors because we don't want to open our risk up to just one sector. But it is also about opportunity. You can't stay stagnant. You see that in brands. Coca Cola, for example, has evolved as a brand. We need to be evolving, looking for opportunities.
And finally, it's about scenario planning and thinking about what the potential scenarios are and how might you be able to navigate through those.

Is there anything you're looking forward to when this is all over?
CN: I think we're all looking forward to going out and eating someone else's cooking!
Read our other leadership-during-COVID-19 Q&As with interior designer and director Kate Challis, Mim Design Studio director Miriam Fanning, Decus Interiors director Alexandra Donohoe Church, lighting designer Nicci Green, property developer Shannon Peach, architecture studio Greenbox Architects and Paul Conrad Architects principal Paul Conrad.
Stay up-to-date with our coverage of the A&D industry and coronavirus with our dedicated COVID-19 resources page and hear messages of hope and advice from Aussie architects and designers in our Working from Home video series.
Lead photo of Carley Nicholls and Alex Hopkins supplied.