The NGV Winter Masterpieces may be closing on 8 October, but you can look forward to the hotly anticipated opening of Wurrdha Marra on 12 October at The Ian Potter Centre, Federation Square, Melbourne.
Wurrdha Marra – translating as 'many mobs' in the Wurundjeri Woi Wurrung language – aims to go beyond traditional understandings of an exhibition via a dynamic and constantly evolving space dedicated to displaying works from NGV's First Nations art and design collection.
The multi-media works hail from diverse expertise levels, time periods and regions, all honouring the richness and diversity of First Nations artwork and design.
Patrons can expect artwork from Tony Albert, Treahna Hamm, Kent Morris, Marlene Gilson, Rover Thomas, Nicole Monks, Dhambit Mununggurr, Gali Yalkarriwuy and many more artists.
NGV director Tony Ellwood AM emphasises the crucial role First Nations artists and designers play in influencing the Australian and global design landscape.
"We hope [Wurrdha Marra] will assist in celebrating the indelible impact of these extraordinary practitioners," says Ellwood.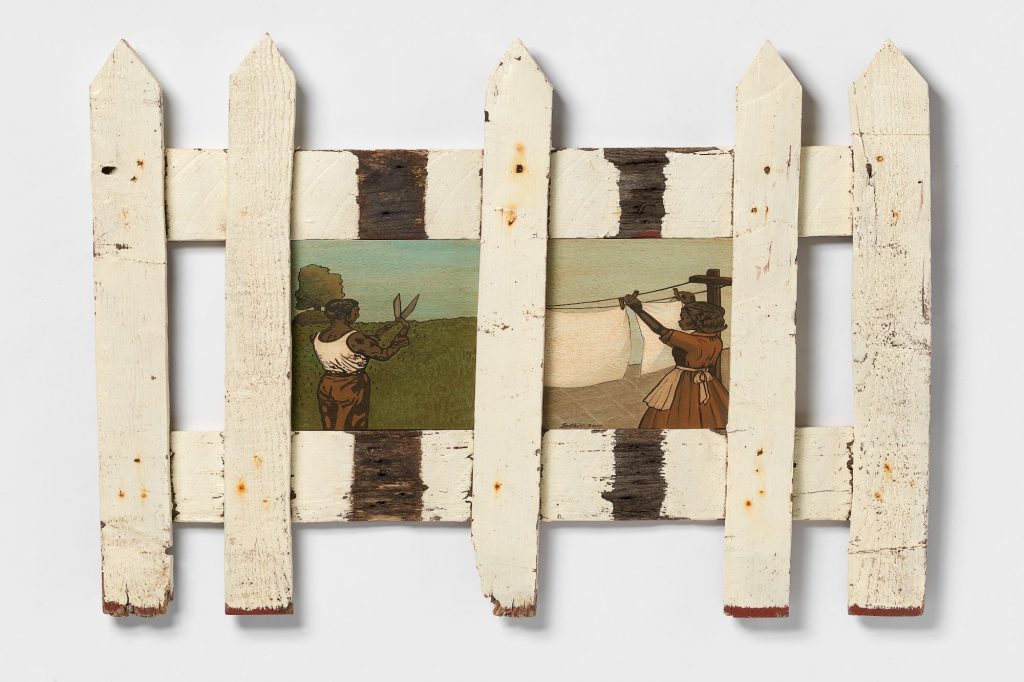 Exhibition highlights
Not-to-be-missed features include the large-scale display of ten an-gujechiya – fish traps – crafted over several weeks by Burrara women from Maningrida.
This feature is reflective of the intergenerational sharing of weaving techniques, which are then enriched by every artist incorporating a personal touch to weaving, rendering it not only a potent vehicle of self-expression but a sustainable way to conserve and protect culture.
Keemon Williams, a queer First Nations artist from Meanjin/Brisbane of Koa, Kuku Yalanji and Meriam Mir descent, is displaying a collection of contemporary resin boomerangs each adorned with somewhat irreverent and humorous text to highlight the intersectional experiences of queer and First Nations people.
Girramay / Kuku Yalanji / Yidinji artist Tony Albert's work History Repeats, 2023 will be unveiled to the public for the first time at Wurrdha Marra.
Albert's work is comprised of materials all reflective of what he refers to as 'Aboriginalia' and are all bound by various representations of Aboriginal and Torres Strait Islander people found on mass-produced everyday items such as magnets, ashtrays and mugs.
Exclusive viewing
In addition to the debut of Albert's History Repeats, 2023, patrons will have the chance to see Gwenneth Blitner's painting Mijal, 2021 to 2022 for the first time.
Blitner used this painting as a vessel in which to recount childhood memories of camping and sourcing bush tucker along the Roper River with her family.
Bund­jalung and Nga­puhi artist Amrita Hepi's moving image work Scripture for a smoke screen: Episode 1 – dolphin house, 2022, also debuts at the Ian Potter Centre.
Hepi's work examines a fascinating episode in history – the NASA-supported experiment in the 1960s that sought to teach dolphins how to communicate with humans – and postulates questions concerning the standards of Western knowledge systems and widely accepted understandings of intelligence.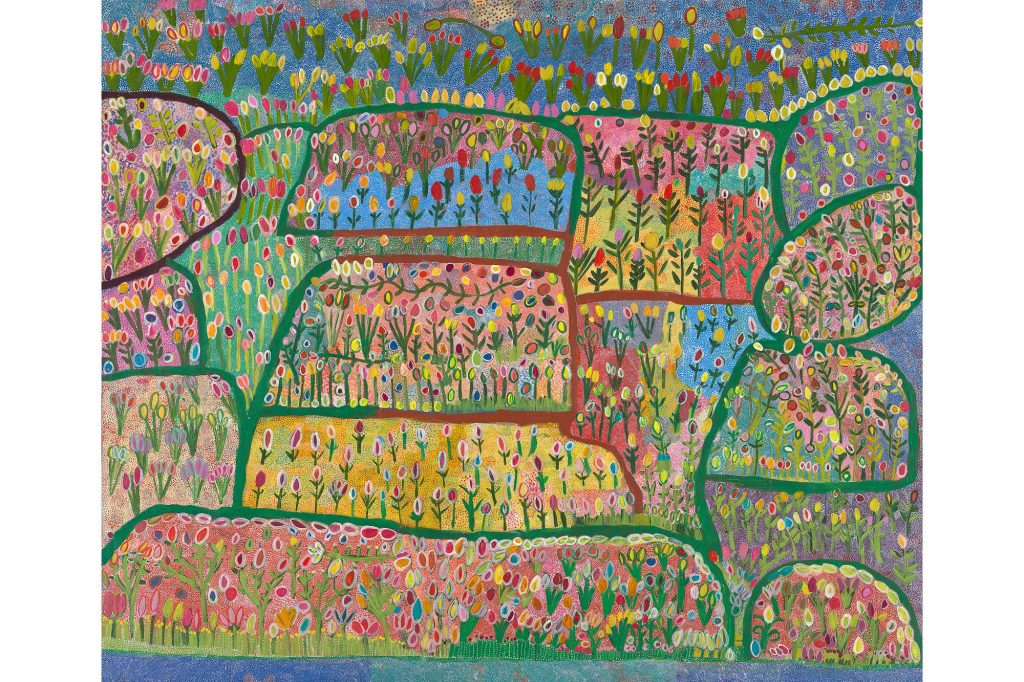 The forefront of cultural expression
Wurrdha Marra aligns with the total rehanging of the permanent collection on levels two and three of the The Ian Potter Centre in a pursuit to meaningfully consolidate Australian and First Nations art.
NGV senior curator of Australian and First Nations Art Myles Russell Cook outlines how First Nations people have turned to art as a vessel in which to transfer cultural knowledge across generations.
"Wurrdha Marra highlights watershed moments in Australian art history, looking at artists who have, in their own way challenged, maintained and regenerated customary cultural practices and design," says Cook.
Wurrdha Marra is on display from 12 October 2023 at The Ian Potter Centre: NGV Australia at Federation Square, Melbourne. Entry is free. Further information is available on the NGV website.
Images supplied by the National Gallery of Victoria
Read about Country Road and National Gallery of Victoria launching an inaugural First Nations artists mentorship program.