Woods Bagot's $95 million refurbishment of Sydney's 32-storey landmark will usher in the most significant improvements to the hotel in over 30 years.
Set within the restored 1851 Treasury Building, the InterContinental Sydney is a tapestry of heritage interventions: Georgian elevations, neoclassical architecture and 19th century fittings.
This multi-layered building fabric required a "forensic design approach" from the Woods Bagot team led by Tracey Wiles, principal and regional interior design leader AU/NZ, and Ian Lomas, principal and design leader at Woods Bagot's Sydney studio.
This approach focuses on sensitive interventions in strategic locations that do not attempt to masquerade Modern as Heritage, but overlays the two to create a rich spatial environment.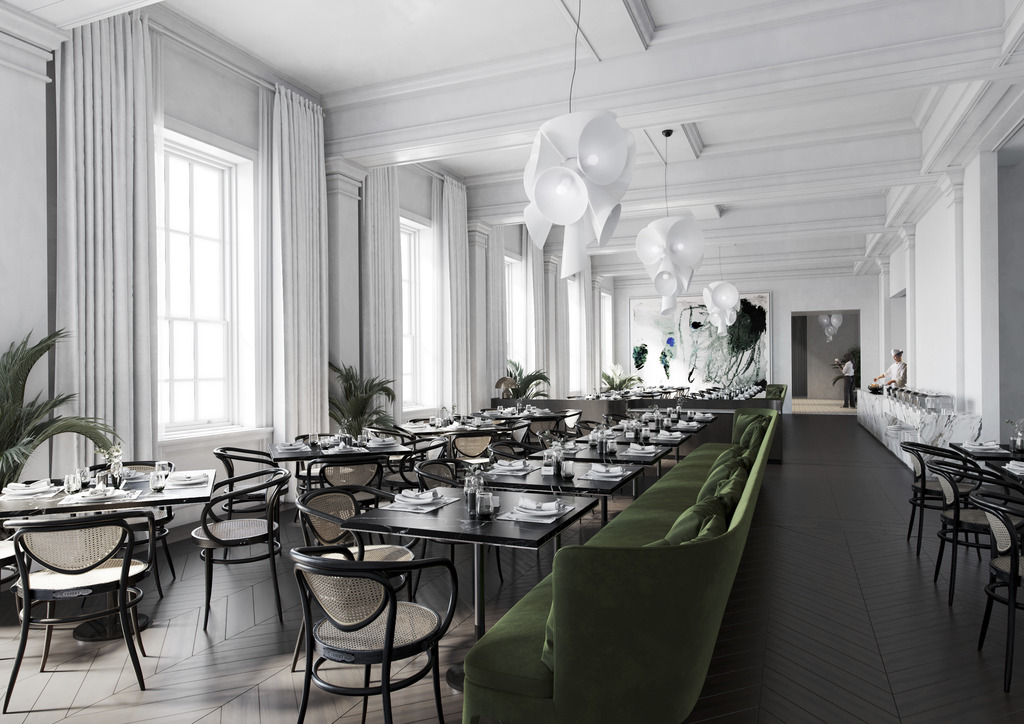 "Each entry point of the hotel has a common language of materiality and detailing, taking inspiration from the original building but not attempting to imitate," says Tracey Wiles.
"The clarity between new and old will be immediately apparent but in a complementary manner to create a smooth transition throughout the varied spaces."
The iconic elements of the historic structure are being preserved, including the original Treasury façade on Phillip Street. The warm palette and texture of the classical architecture and detailing, the original sandstone, brick materials and graphic tiling, are also being retained.
These will be complemented by contemporary insertions that announce themselves proudly, introducing a fresh hierarchy of graphic and biophilic elements.
The centerpiece of the hotel is the ground-level Cortile space, the point of arrival for all guests. This is being transformed into a luxury bar that anchors the Heritage meets Modern design narrative. Originally a roofless courtyard enclosed by the walls of the Treasury Building (1849), the space was entirely enclosed in the 1980s.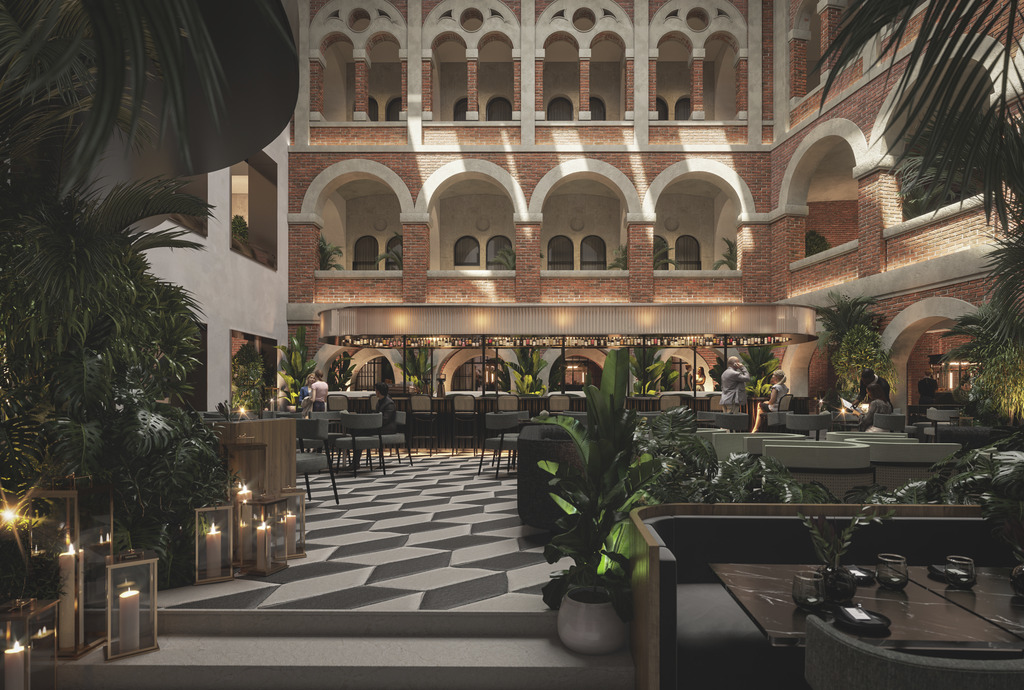 "Woods Bagot's design scheme retains a memory of the once-open, external space through the textured, chevron-patterned stone floor, with a strong injection of botany all centred around the elegant new bar," explains Wiles.
A metaphorical thread of bronze metal, seen in details of fittings and fixtures, links elements across the hotel storeys and history. Spaces are entered through vertical bronze portals or viewed through bronze frames.
Construction is now underway at the InterContinental Sydney and expected to be completed in early 2022.
Wood's Bagot's site-sensitive architectural approach will also be on display at the firm's redevelopment of the Adelaide Central Market Arcade. Explore the freshly-approved project here.
The Cadigal people of the Eora Nation are the traditional custodians of Cadi, the land on which InterContinental Sydney stands. Their unique connections to land, sea and community are of paramount importance as part of the oldest living culture on earth.
Images courtesy of Woods Bagot.