Pocket gardens and tiered terraces are the centrepieces of KIN Architects' redesign of a much-loved Brisbane nightclub for tech company Scrunch. 

When Brisbane-based KIN Architects was commissioned to transform the dark Hi-Fi nightclub into a bright open-plan office, directors Majorie Dixon and Leah Gallagher wanted to retain the drama of site's former life. 
"The venue was known for a long time so we wanted to harness that history," says Gallagher.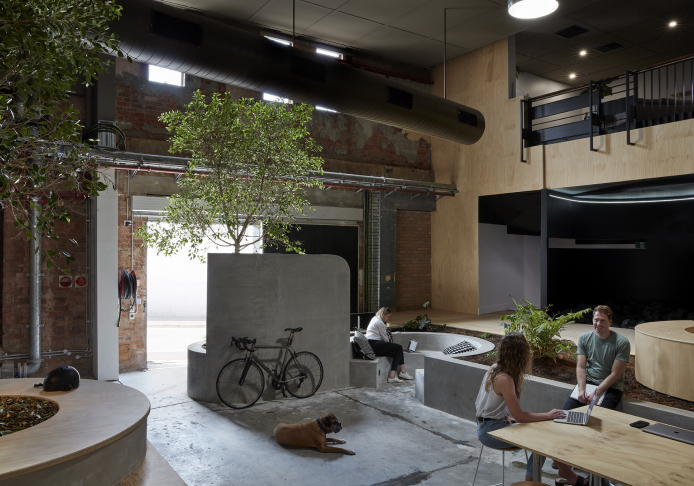 KIN's references to the building's heritage worked well for Scrunch's multi-use needs. The space needed to move seamlessly from day-to-day office work to Scrunch's large networking events that cater for 500+ people.
The introduction of a stage design with terraces and natural landscapes were tributes to the "sense of theatre" that once existed.
The open floor office is punctuated by greenery, creating small pockets of space within the large office flow that differentiate Scrunch's teams.
For evening events, desks are able to roll under the stage and the terraces are tiered to allow for large crowds to view the stage.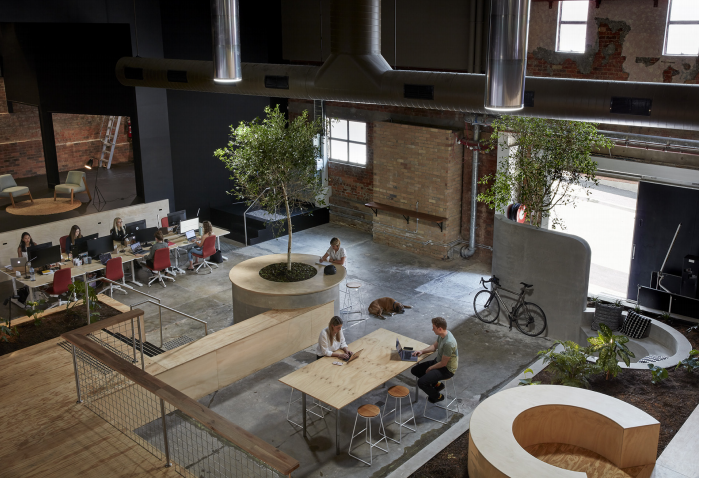 Materials were also up-cycled, with the plywood used in the new construction sourced from the old nightclub's subfloor.
"We also kept the wall framing with the round lounge becoming the foam pit, the VIP area becoming the boardroom and the ticket sales booth becoming the mail room," says Dixon.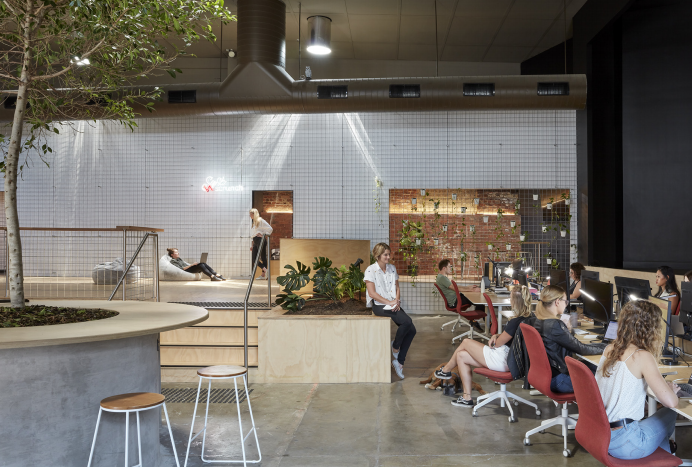 Respect for a site's history is at the core of KIN Architects' philosophy. "We like to work with the buildings. We never like to force a design upon something, we find you lose its charm and its character," says Dixon.
"It's about making the most of what you have, celebrating it and building upon it."
Echoing site heritage in contemporary design is moving through the industry, with Hassell's recent redevelopment of the Geelong Arts Centre exposing the old church beneath.