With its innate ability to grow, evolve and adapt, the Living Systems Collection by Shaw Contract is well-named.
Evocative of the patterns, textures and colours found in the natural world, in all aspects, this carpet tile collection has an organic approach at its heart. Influenced by regenerative design and mirroring nature, Living Systems is adaptive and transformational to simply help create a living system for all interior spaces.
Regenerative design is the term given to a holistic approach that impacts human and natural resources by integrating the whole system, rather than focusing on any one element.
The series of 9 by 36-inch carpet tiles gives specifiers, who are focused on sustainability and human well-being, the ability to create spaces that satisfy the desire to thrive in the places in which we live and work.
This encompasses references to biophilic design – as the understanding of the importance of plants in our living and working spaces increases, Living Systems is a timely solution for healing spaces, promoting the same sense of calm and well-being as a room full of greenery. Reducing stress through the use of the colours, patterns and textures redolent of the natural ecosystem, it creates a visual sense that automatically promotes well-being.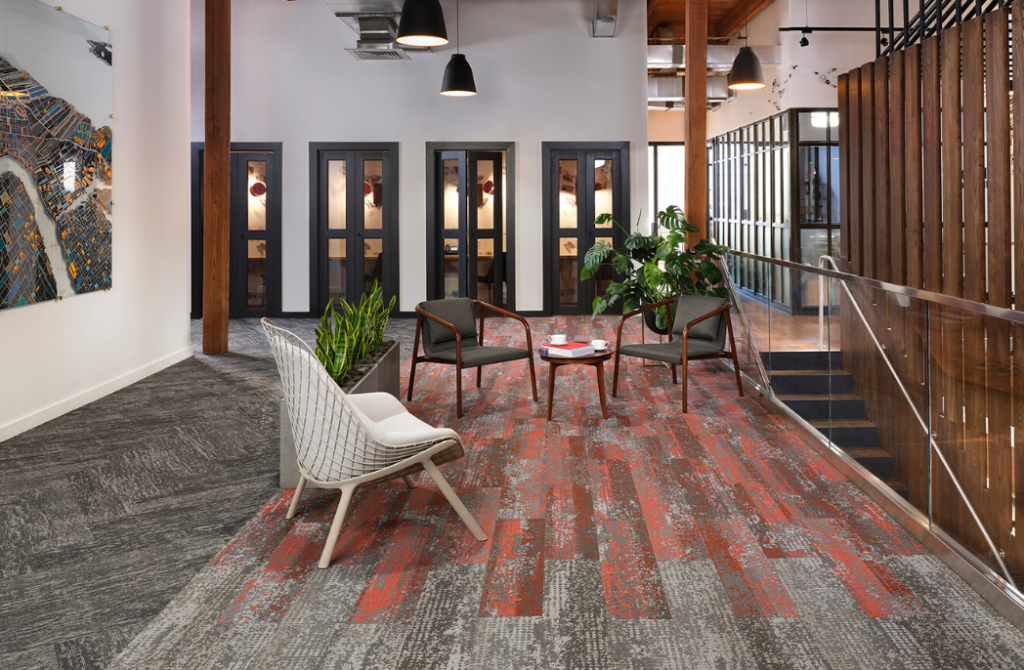 Format and application
The great advantage that carpet tile solutions have over traditional broadloom is, of course, the ability to replace parts or to take up and rearrange in new configurations. With a large variety of colours and scales, the system gives designers the flexibility and freedom to play with an infinite number of variations or combinations.
Zoning and functional definition are simplified via this modular format – as areas can be clearly delineated with visual cues. As the flooring solution changes, users are instantly aware of the changing use of the space, from quiet 'thinking' spaces to breakout areas or communal spaces. Ashlar, monolithic and herringbone installation formats give designers the ability to pick the perfect style for any application.
Acoustics
As the polished concrete or timber floors so popular in recent times have now alerted designers to the issues associated with noise in both commercial and domestic settings, a commensurate rise in the use of acoustically designed fixtures and fittings has occurred. Living Systems is a soft surface flooring collection, providing a solution to noise issues in even the most sensitive of environments, such as health and aged care. Added to this, the tiles also provide a non-slip surface.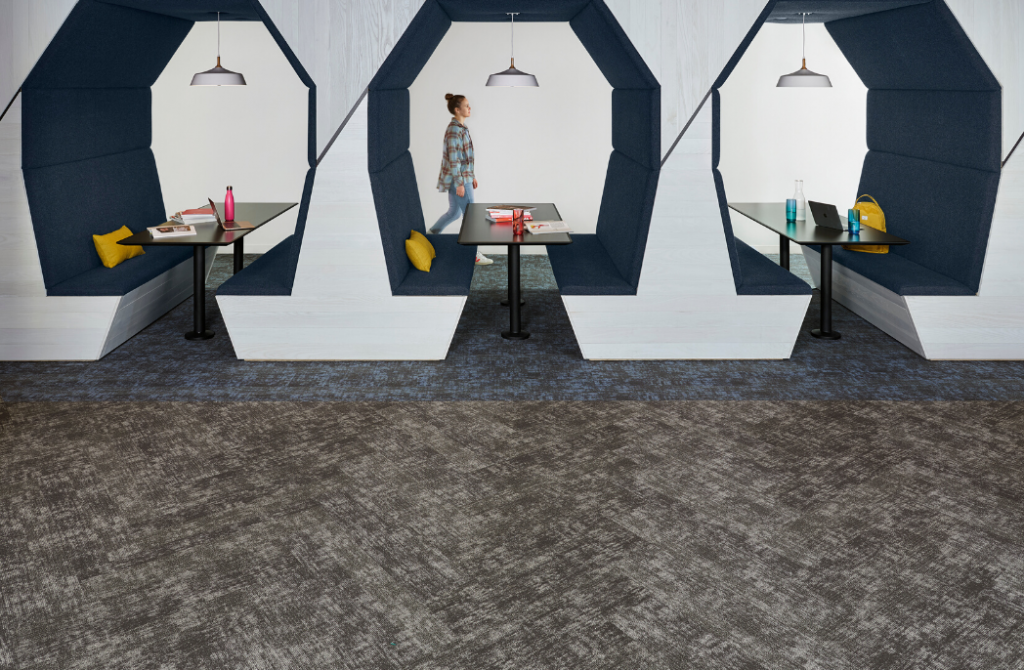 Holistic
This emphasis on the natural and the living isn't restricted to the look and feel of the collection, however. Strongly adhering to circular economy principles, Living Systems is Cradle to Cradle Certified Silver. With an Ecoworx backing, it can be returned to Shaw Contract to be reclaimed and recycled at the end of its useful life.