Woods Bagot has designed Adelaide's first micro-hotel to align with the new population of 'creative thinkers' being attracted to the city's tech business hub, Lot Fourteen, located across the road.
The 15-storey hotel located on the corner of Frome Street will feature 253 "high quality yet small" rooms designed for short-stay visitors and young tourists. It will also include a gym for
guests, plus a ground-floor lobby, lounge and bar.
"A neighbourhood of upcoming, creative talent needs an equally inventive place to stay," says Woods Bagot associate principal and design leader Alex Hall. "Rational design thinking has allowed us to transform an underutilised car park into a smart, tasteful and affordable hotel that appeals to innovators and doesn't compromise on quality."
"There's potential in every square meter of our city – dormant spaces are an opportunity, not our city's leftovers."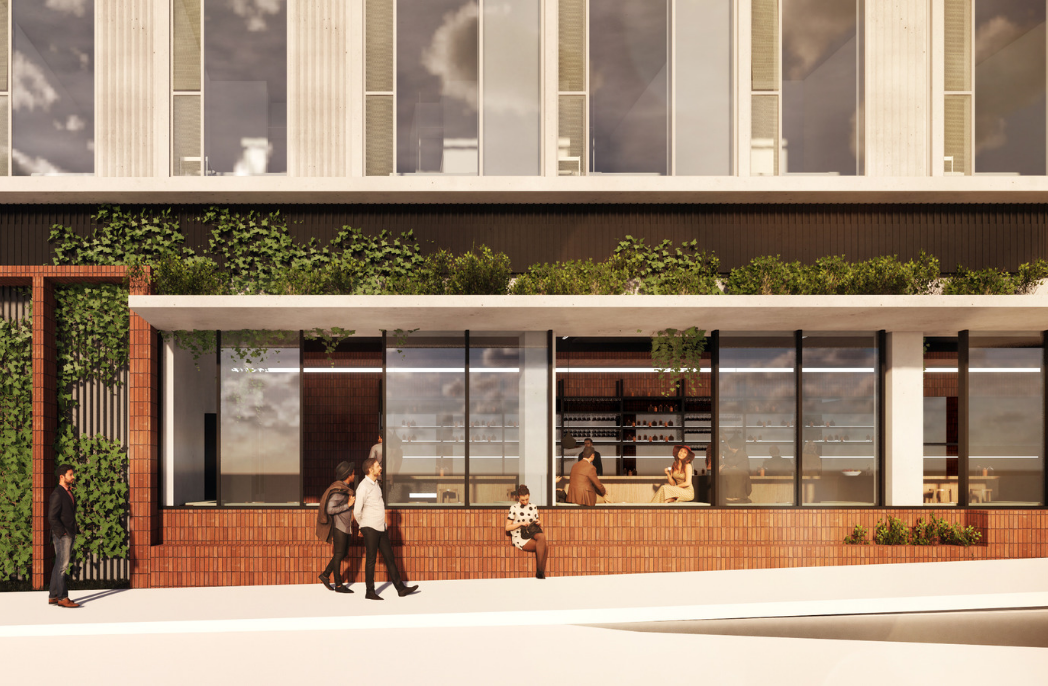 James Hines, managing director of developer Hines Property says micro-hotels are perfect for people who want a quality place to stay and are happy to trade excess room space for a lower room cost.
"Micro-hotels are proving particularly popular with business and young travellers who want to stay in the heart of the action without spending a fortune to do so."
Construction is anticipated to commence next year ahead of opening in 2021 and a search is underway to select an operator for the hotel.