Renowned German appliances company and IDEA overall sponsor Miele engaged WMK Architecture to design its new Hawthorn-based headquarters in Melbourne.
WMK Architecture is a design and strategic planning firm in Sydney, Brisbane, and Melbourne. Tasked to assist Miele in designing a new office environment that would excite and entice staff in a functional and stylish space, WMK embraced the Miele brand as its core inspiration.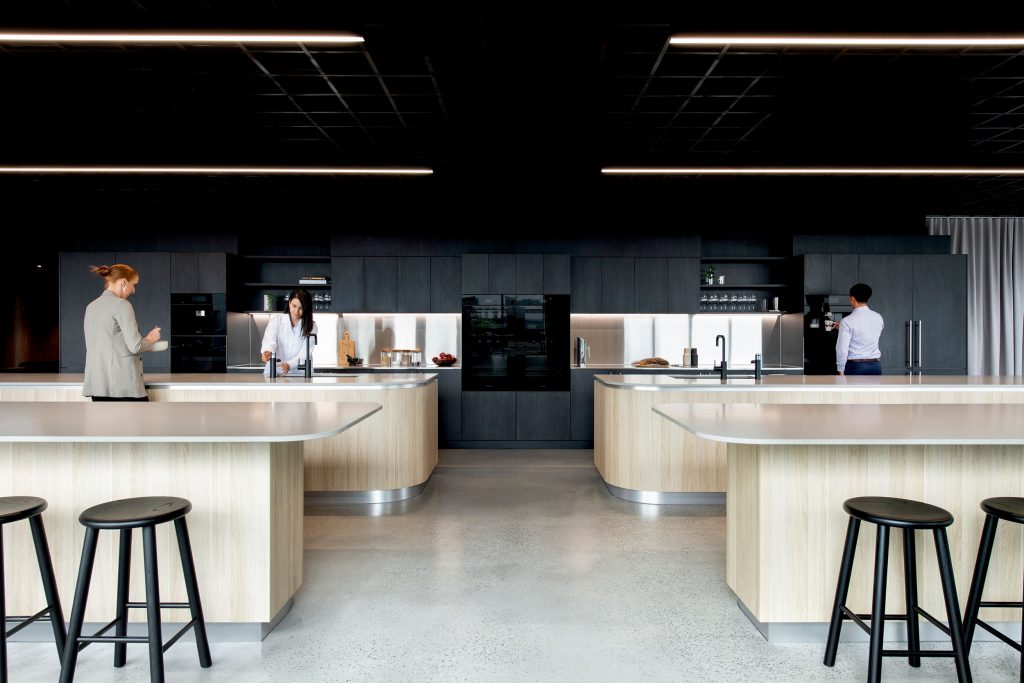 The result is an activity-based space where the Miele team are empowered to choose their location based on their requirements to collaborate, meet or work privately. This agility marked a significant change from how staff had previously utilised the office.
With 40 years in the Australian market, Miele engaged WMK to work with all staff to ensure the workplace aligned with Miele's future aspirations.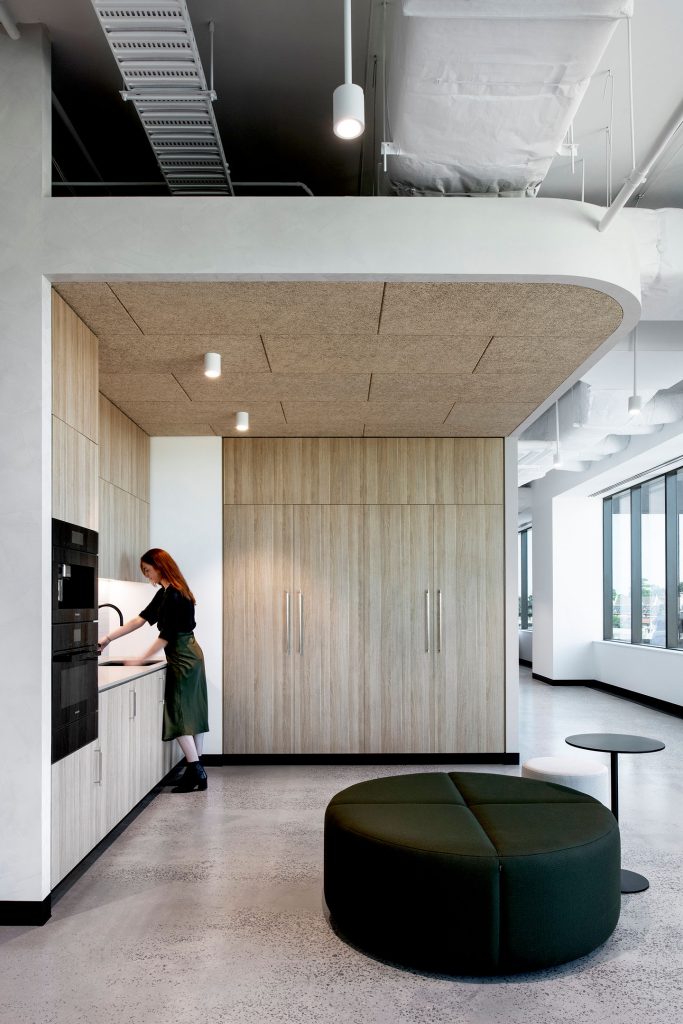 This design brief informed the moody, tonal colour palette of the space, reflecting Miele's branding and aesthetic, as well as designing an environment where staff were excited to engage in a new, adaptive way of working.
The staff's involvement and ownership of the conceptual iteration of the Miele 'home' began the journey of excitement and enthusiasm for the return to the office.
Natural light has been maximised in an open-plan area where Softscape lounge by LEN alongside Universal tables by Ross Gardam provides a central meeting point.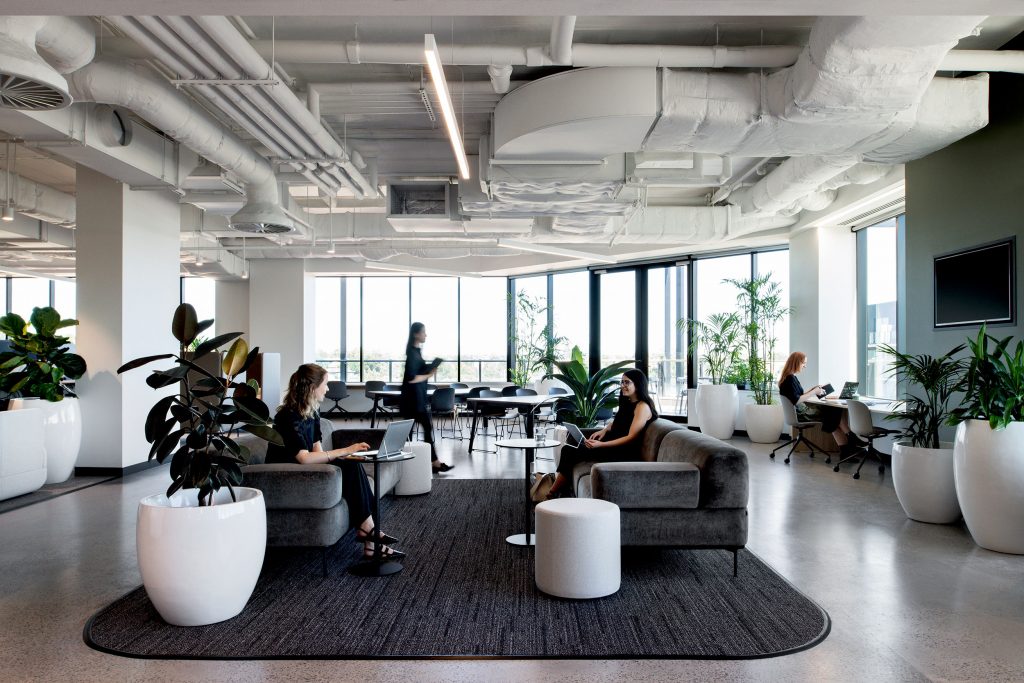 Locally designed and manufactured, Met stools by Stylecraft and a Bauhaus modular ottoman continue the tonal theme across a social and kitchen space for Miele staff and visitors.
The strong focus on Australian-designed and manufactured products continues throughout the fitout in the sophisticated lobby with the selection of Avion armchairs by Keith Melbourne, Breeze coffee and side tables by Ross Gardam and a Softscape lounge.
Miele's high-quality appliances have been used throughout the space to add to the achievement of a landmark headquarters for the brand.
Photography by Nicole England.
Check out the IDEA 2022 launch at Miele's showroom in South Melbourne!