Architectural enigma Bill Lucas (1924-2001) is considered one of Sydney's most influential modern architects, who with fellow student and wife Ruth, is responsible for some of Australia's design icons.
Bill Lucas: Architect Utopian is presented by the Robin Boyd Foundation alongside Cracknell & Lonergan Architects, Ursula Chandler Architects and Tin Sheds Gallery, University of Sydney, with support by KFive and Konpira Maru Wine.
"Bill's genius brought many things together, tragedy and adversity tore some apart, but Bill sat down and brought it all together again in a collection of his life's work and learning through the lifelong building of an archive," says the Robin Boyd Foundation about the exhibition.
"There is no playbook for architects, and the trajectory is out of control. It is only through the examination of practice that anything can be learned, and for most, by that time, it is too late.
"Much of the annals of the twentieth-century history of architecture borders on hagiography, or at least sanitised or the product of confirmation bias.
"Critical self-examination can be surprising and reconstructing your life's work into a controlled trajectory is informative and entertaining. Bill had become a revisionist reliving his life in rewind and fast forward, edit, cut, paste and rewrite."
The exhibition showcases some elements of Bill's archive, previously unseen in Melbourne, and invites visitors to investigate the life and practice of Bill Lucas: Architect Utopian through the lens of his friends and collaborators Julie Cracknell and Peter Lonergan.
Combining Lonergan's observations and Cracknell's order, plus the assistance of their team of architects and graduates who are undergoing their own architectural journey, Bill Lucas: Architect Utopian is the lifelong building of an archive.
Kath Chan has designed and assembled the catalogue that sits beside the exhibition and is a fitting takeaway to be enjoyed at home.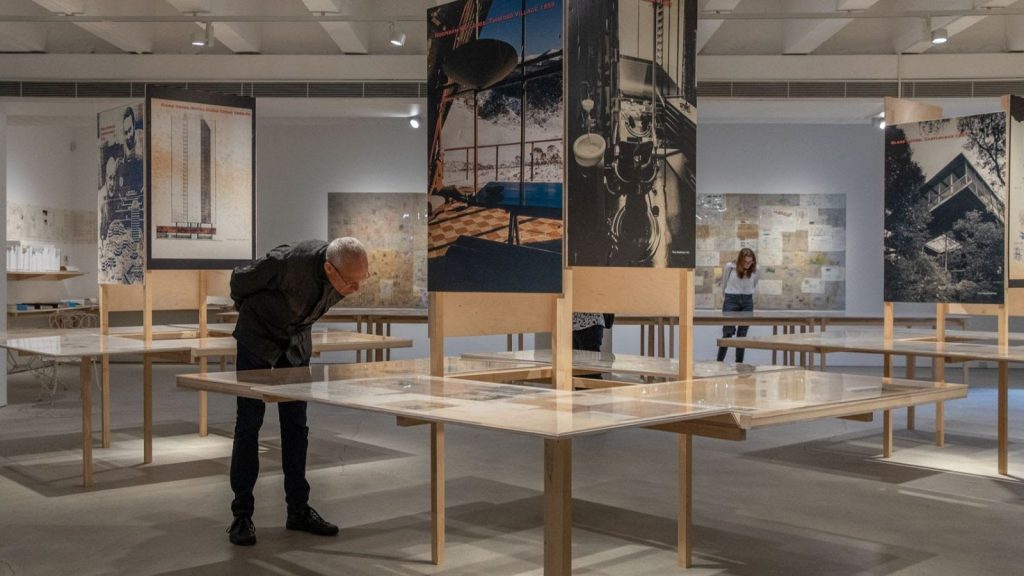 Lonergan, director of Cracknell & Lonergan, will also be undertaking a floor talk on Saturday 20 August at 11 am. Tickets can be bought here.
In his floor talk, Lonergan will discuss Lucas' approach to bringing together his archive and how he had become a revisionist reliving his life in rewind and fast forward, edit, cut, paste and rewrite.
For Lonergan, the exhibition is a pouring out of some of the contents of Lucas's vast archive of original drawings, artworks, observations and writings, a first pass at ordering these absorbable parts.
You can catch Bill Lucas: Architect Utopian from Friday 19 to Wednesday 31 August at KFive, Level 1, 275 Smith Street, Fitzroy, Melbourne.
Tickets are free but registration is required.
Lead image of Bill Lucas' Glass House, Castlecrag. Photo: Richard Dunn.