For three days in Melbourne, DENFAIR will run alongside Interiors Australia to present a COVID-safe curated design fair for the world of interiors.
From 10 to 12 February, this showcase will take place at the Melbourne Convention & Exhibition Centre. The exhibition will also include a series of talks, masterclasses and interviews.
The first two days are only open to trade visitors with public access on the third day.
To help plan your visit, ADR has selected six exhibits that you cannot miss.
Editors' Choice Awards
The inaugural Editors' Choice Awards celebrates a wide range of products on exhibit at Interiors Australia and DENFAIR from the best lighting to furniture, materials, finishes, flooring, wall coverings and everything in between.
The judging panel consists of Australia's design editors from leading publications including Artichoke, Design Anthology, Australian Financial Review, Est Living, Green Magazine, Belle, Edit'd, Sydney Morning Herald and The Age.
What We Do In The Shadows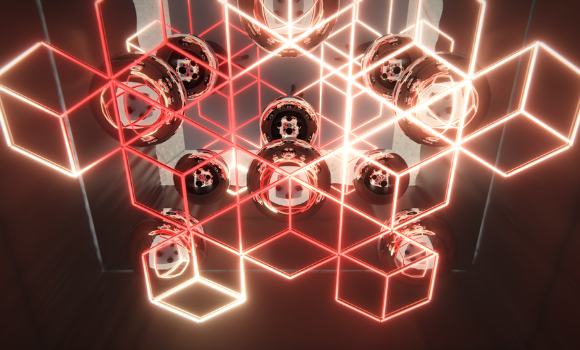 In a post-pandemic world, we are longing for stimulation, What we do in the shadows is a catalyst to make us reflect, ponder and think about how we should live our lives.

Hidden in plain sight at Interiors Australia, this exhibit enables you to have a visual and aural experience that is in stark contrast to the other installations around you.
Australia's Next Top Designers Showcase
Shining a spotlight on emerging designers, makers and creatives, Australia's Next Top Designer's Showcase curates an array of breakthrough products and concepts shaping the future of design.
This is an opportunity for creatives from all across Australia to place their work in front of industry-leading adjudicators, who select the most outstanding works for a final shortlist.
Panic Room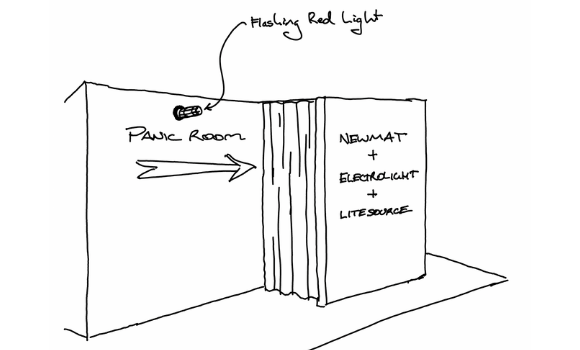 Brought to you by Electorlight, Newmat and Litesource, Panic Room is a space created for guests to escape and relax.
Panic Room is designed to combat overwhelming feelings from the sheer volume of information we digest every day.
Drop your phone into the Camp-Fire for charging, settle into a beanbag and relax. Enjoy how your mood alters with the changing light and how this enhances your interaction with both your creative thoughts and peers.
Main Stage by Arthur Koutoulas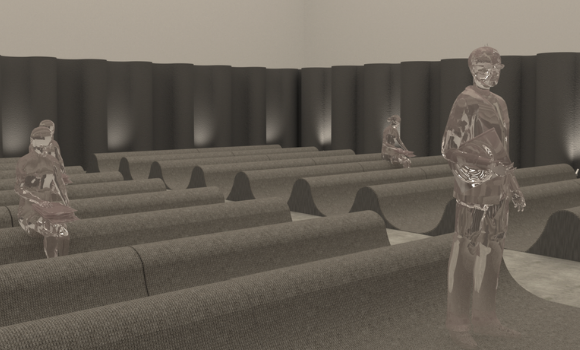 The Main Stage hosts a stellar Speaker Series program and deserves a visit all on its own.
The immersive foam installation designed by Arthur Koutoulas explores the dissolving distinctions between sculpture and furniture.
This installation is based on the idea of using the singular form to transcend scale and function while questioning the idea of furniture as architecture and architecture as furniture.
Made Down Here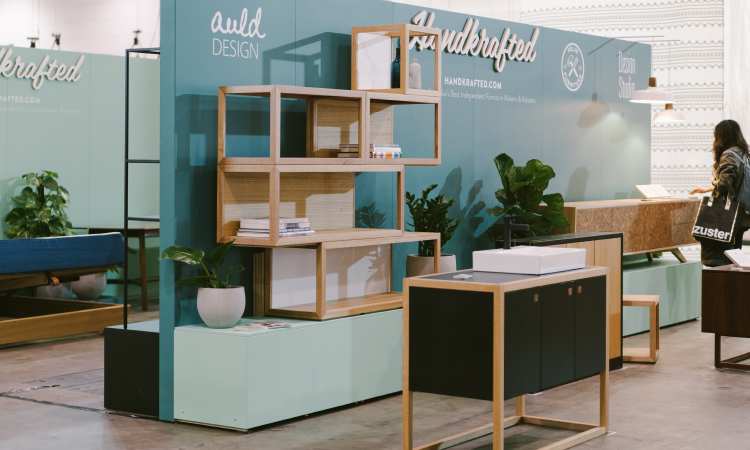 Made Down Here was created to raise the flag on their behalf and celebrate the Australian makers. All locally manufactured products will be branded accordingly at the show for easy recognition.
This exhibit has a strong focus on local and emerging designers who made a conscious effort to preserve skilled manufacturing and artistic craftsmanship alive.
Catch the full program on the Interiors Australia and DENFAIR 2022 website.
Also, have a look at our February and March itinerary for MPavilion.