Last week, thousands of design professionals, along with the public, descended on the third annual Melbourne edition of Denfair, a three-day event featuring carefully curated designs from local and international brands.
Some of the bigger trends to emerge from the expo included a sharper focus on sustainability across the interiors industry as well as a braver, more playful use of colour. In workplace design, comfortable, agile spaces with splashes of luxury were the order of the day. Design studios leading the trends included Zenith's partner brands Yellow Diva, Schamburg + Alvisse, Allermuir, and Axona Aichi.
Take a look at some of the highlights from the brands below.
Sustainability
Sustainability is a hot topic on the lips of the design industry and that translated through at Denfair.
On the Zenith stand, the Axyl range, a new collaboration between Allermuir and London-based designer Benjamin Hubert and his studio, Layer was on show. The armchairs are produced with a variety of low-impact materials, including recycled wood fibre and recycled nylon; and the recycled agglomerate "recon" foam used for the optional cushion is made from chipping down foam off-cuts and then forming them back together, offering an efficient way of re-using waste product from the furniture industry. It also recently won a Red Dot award.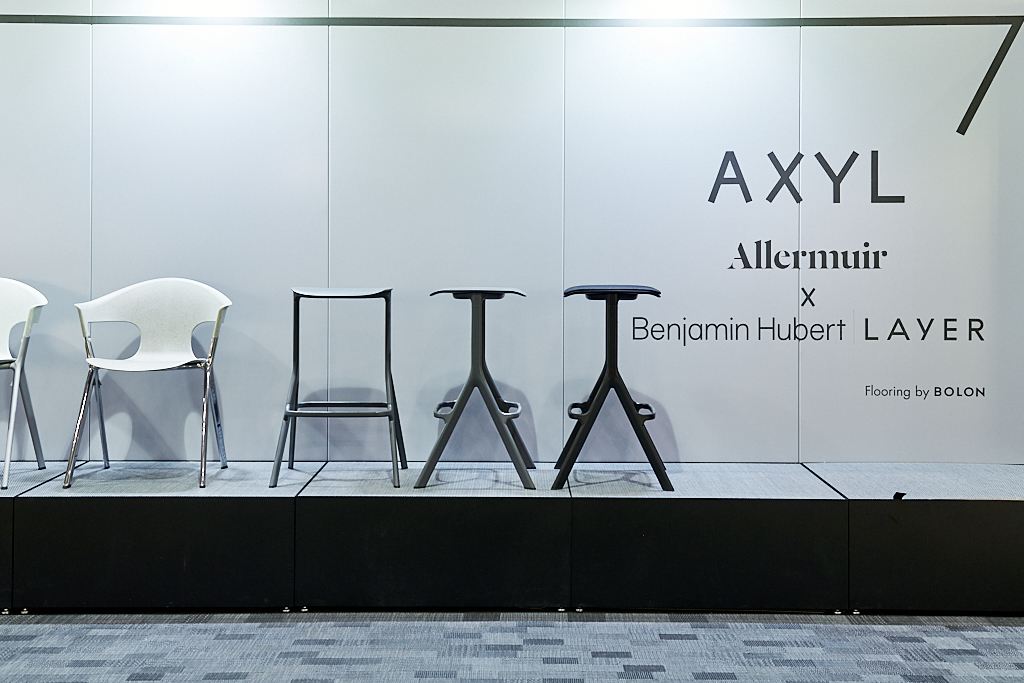 Appearing at the event's Speaker Series was Taku Kumazawa, head designer at Axona Aichi who spoke about the importance of designing an "earth friendly product" and how designers should "produce products as a personal mission".
He used the Tipo chair he designed as an example: all of the plastic components are made from 100 percent recycled polypropylene materials and the mesh fabric on the chair is made from 100 percent recycled yarn from reclaimed PET bottles.
The designer also previewed a sneak peek of his latest chair, the X50, which features a unique flexible seat membrane that moulds to the user for added comfort.
Luxury
It's no secret that our workspaces are continuing to transform beyond recognition, as employees demand more flexible ways of working. The design of offices is also changing with the influence of restaurants and other more relaxed spaces influencing the look and feel of the work environment. Taking that to an exciting new level at Denfair was Yellow Diva, who premiered their latest iteration of the Hang range, Hang Luxe.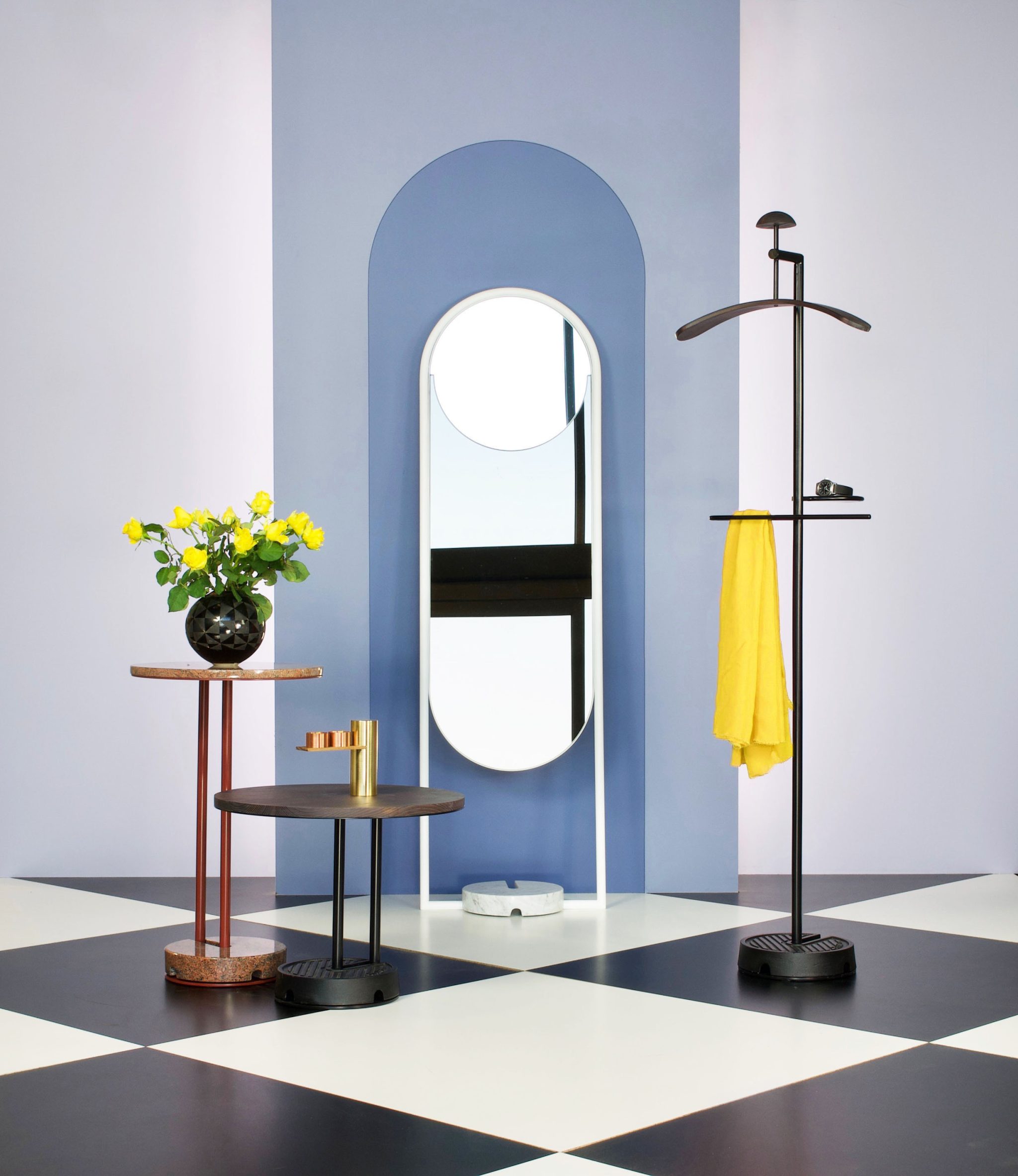 The range comprises a cheval mirror, two occasional tables and valet stand. "Hang Luxe has been designed for open plan office environments and we wanted to bring in more of a residential and hotel type feeling, so its designed with luxury materials like marble, granite and bronze," says David Walley, founder and design director.
"The cast iron weight was in the existing range and then by swapping that for natural stones and marbles we've moved it into that higher end model."
Agility
Well known for their sustainable Australian industrial design, Schamburg + Alvisse's latest design was on show at Denfair: a modular seating system inspired by the city of Tokyo. The Edo Streetscape takes its cues from a mega city humanised by intimate teahouses, intriguing laneways and bustling courtyards.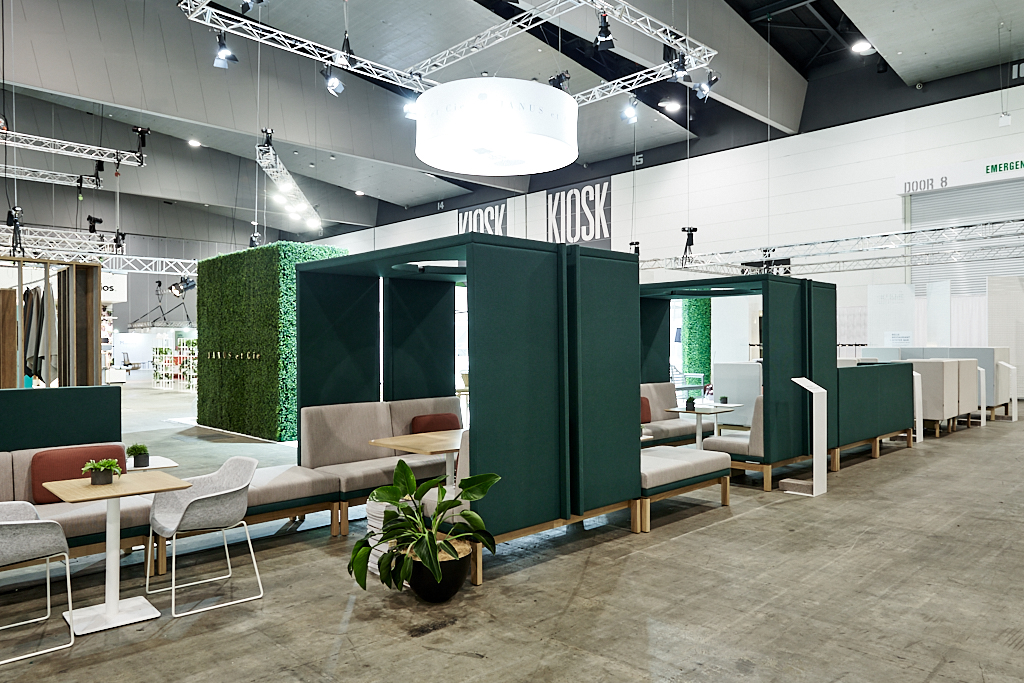 The design focuses on spatial diversity in the workplace, allowing places for quiet focus time, private conversations, quiet collaboration and team brainstorming, allowing for a dynamic and agile workspace.

Adding to the sustainability and agility conversation was Brad Nicholls, owner of Nicholls Design. Combining traditional methods, modern sustainable design and a deep respect for materials, Nicholls' furniture works in both the home and the office and it's also customisable.
On show were a number of ranges including the latest addition to the Boxa collection (consisting of stools and benches) aswell as table ranges Peace and Bowie. It was the latter that was most eye-catching: handcrafted from solid American Oak the table is sharp and has a bow tie edge detail, whilst also paying homage to the creative genius that was David Bowie.
Zenith is a content advisor of ADR