ADR is taking a look back at 11 Australian workplaces that are earning the commute from their staff.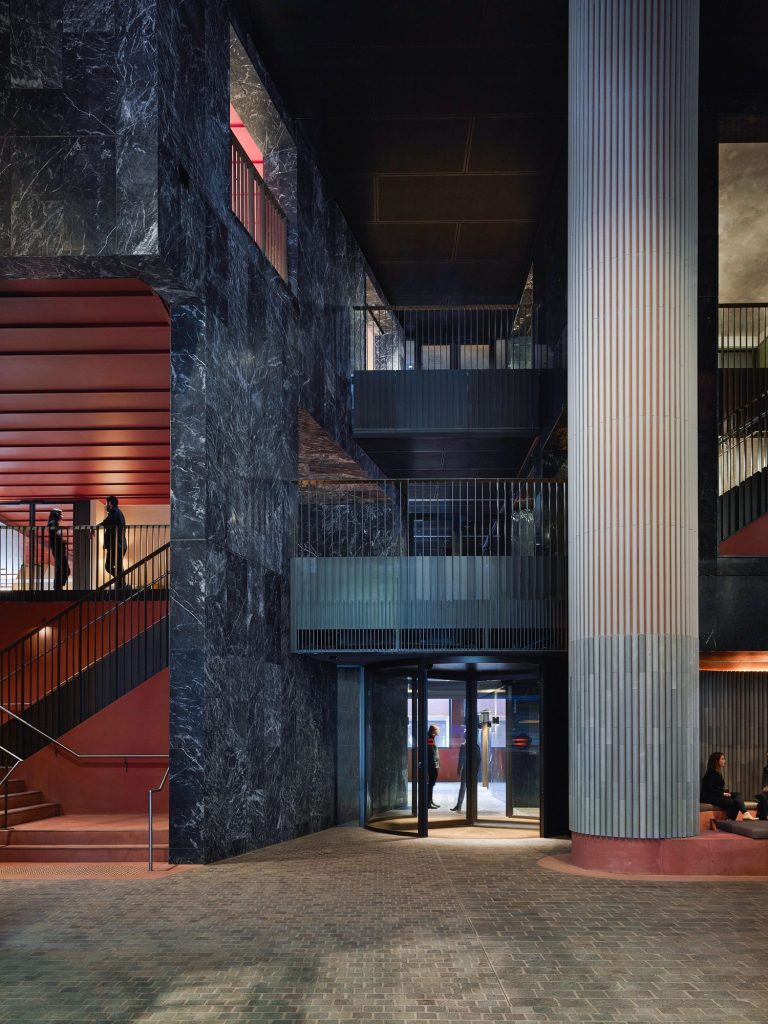 Queen & Collins was designed to be a city within the city, possessing a vision for the future workplace, and with well-being and social connection at its heart.
The semi-open laneways, open-air courtyards and campiellos integrate the remarkable Heritage-listed buildings and reimagine the commercial workplace experience.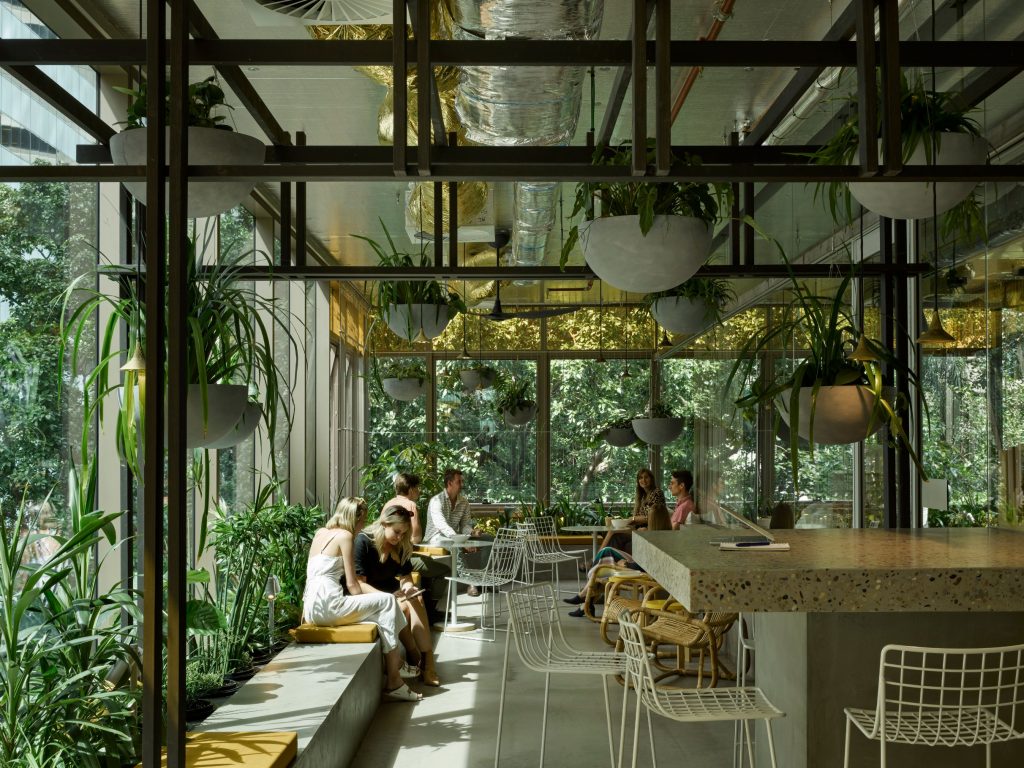 In 2019, BVN decided to move its studio into the BVN-designed Annex building with its distinctive, urban tree-house character.
It gave the practice a chance to create a memorable studio experience for its people, through both experiential delight and professional success – and to make a genuine connection to Country.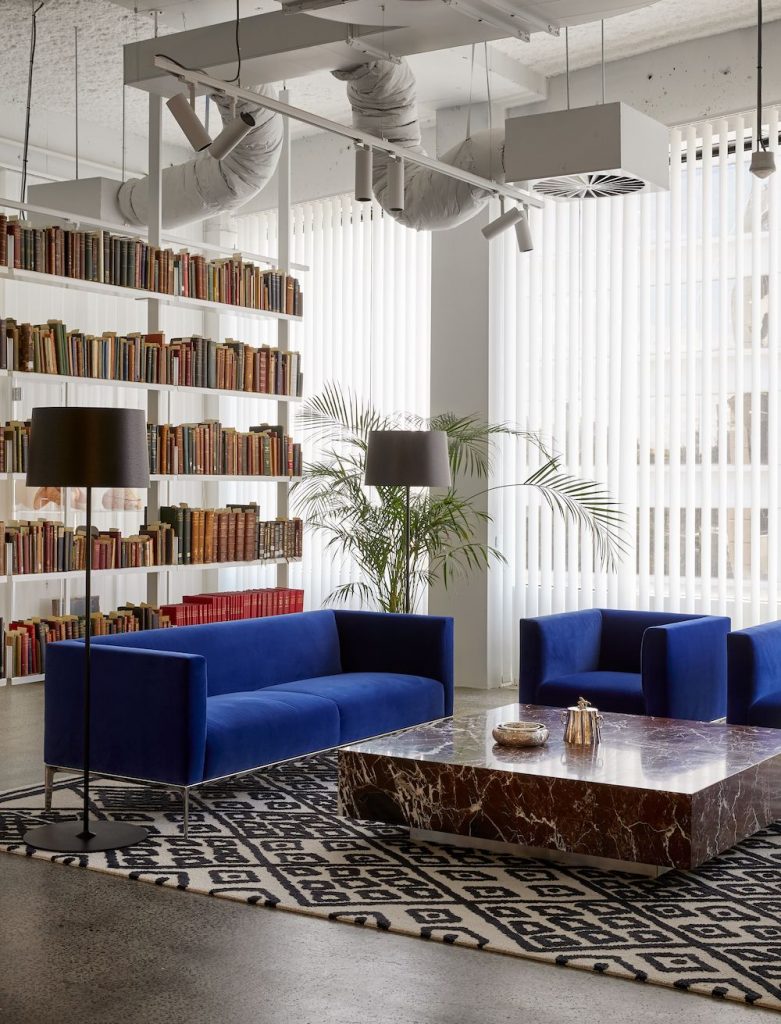 Terrando adopted a minimalist design aesthetic with walls painted white and the books and artefacts occupying pride of place.
White was used on the exposed ceiling, allowing for the visual volume of the space to expand. The white palette was layered with rich pieces of furniture and vibrant rugs, creating a warm, inviting atmosphere.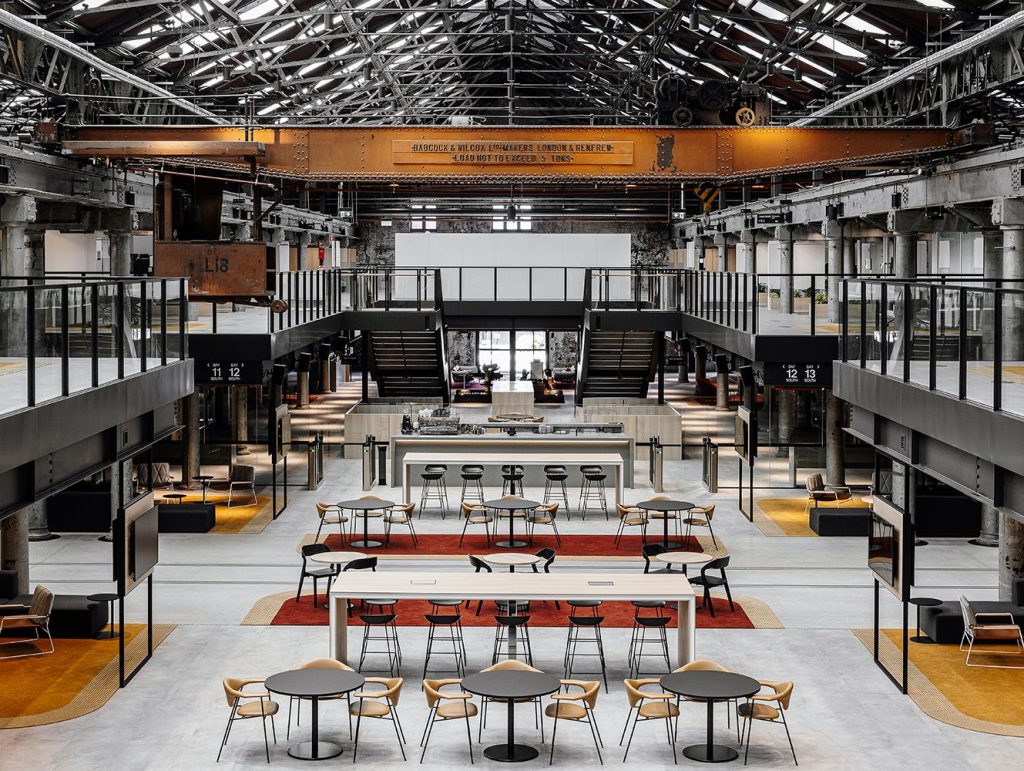 Quantium's identity as a young, Sydney-grown, global leader in data innovation aligns with the factory-like setting of the South Eveleigh Locomotive Workshop, which is honest in its materiality and rationality. The workplace spans Bays 8 to 13 and brings to life the Heritage and beauty of the original building.
Read more about Bates Smart's design approach for Quantium.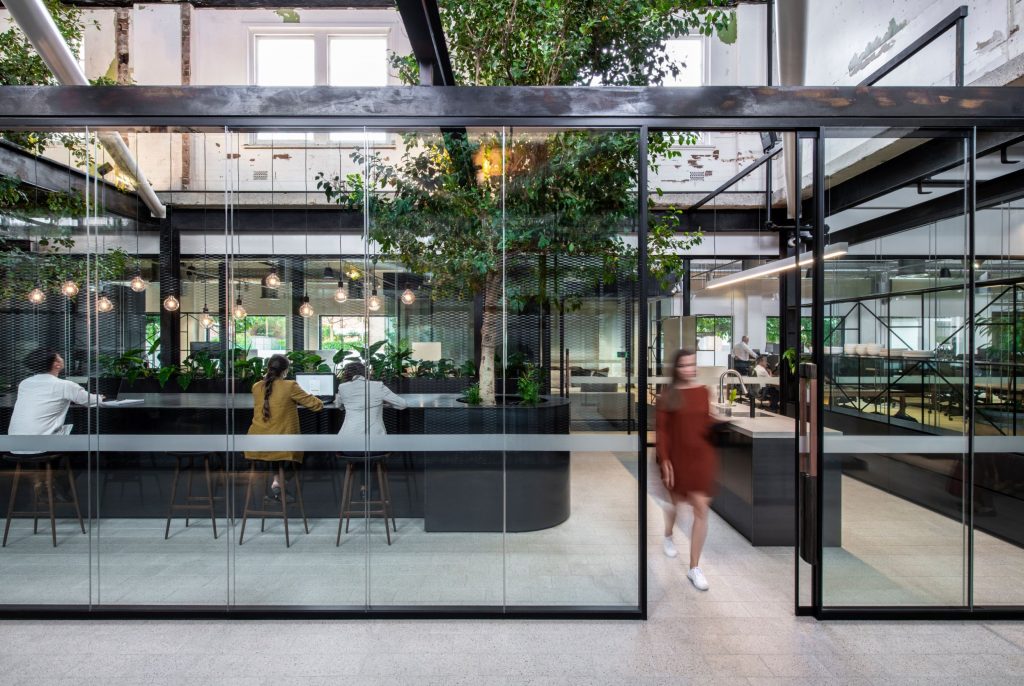 The project transforms a neglected Heritage industrial site into a sophisticated, four-dwelling campus.
The designers have prioritised connection, community and user experience to embed wellness and promote performance within an agile work environment.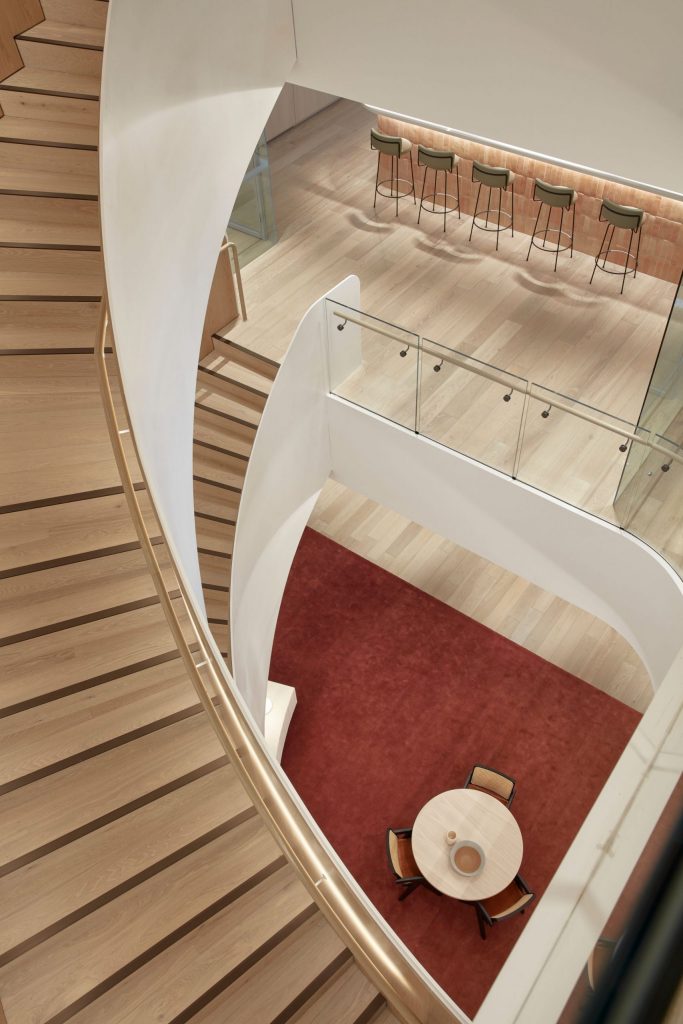 Located at the top end of Collins Street in Melbourne Ashurst's new three-storey workplace showcases confidence, quality and a fresh mindset – enabling a 'partnership' relationship between staff and clients, a balanced representation of its global and local origins, and a high-performing workplace for staff.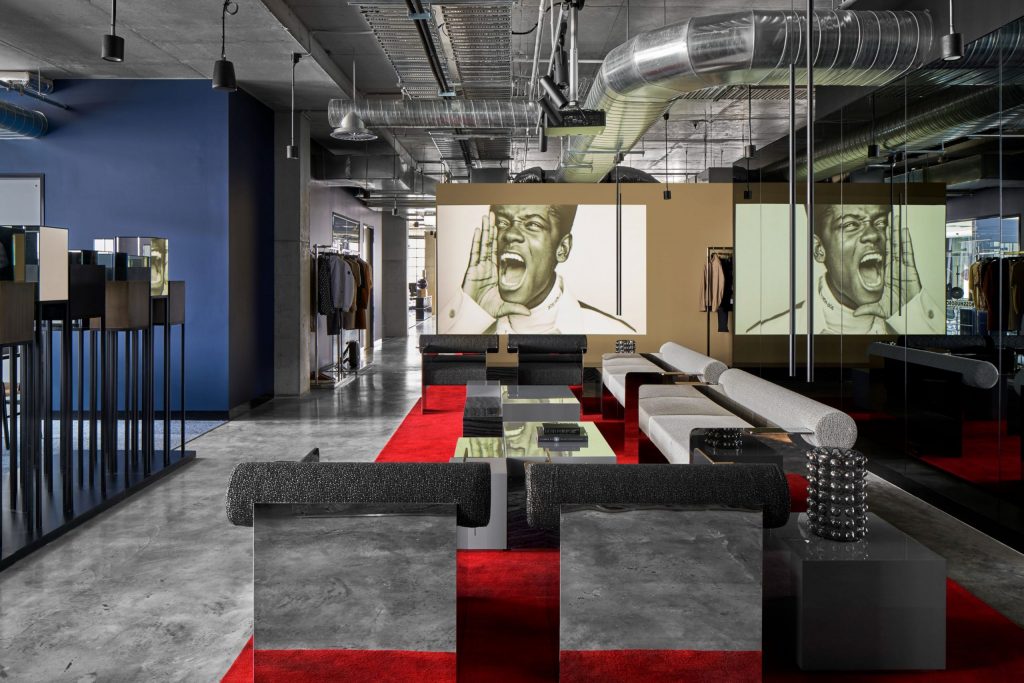 HUGO BOSS' new home in the creative hub of Cremorne, Melbourne, was designed to capture the brand's culture and unique identity.
Created in close collaboration with the HUGO BOSS team, the new workspace provides multiple functional areas in a relatively small space creating myriad connections with this iconic lifestyle brand.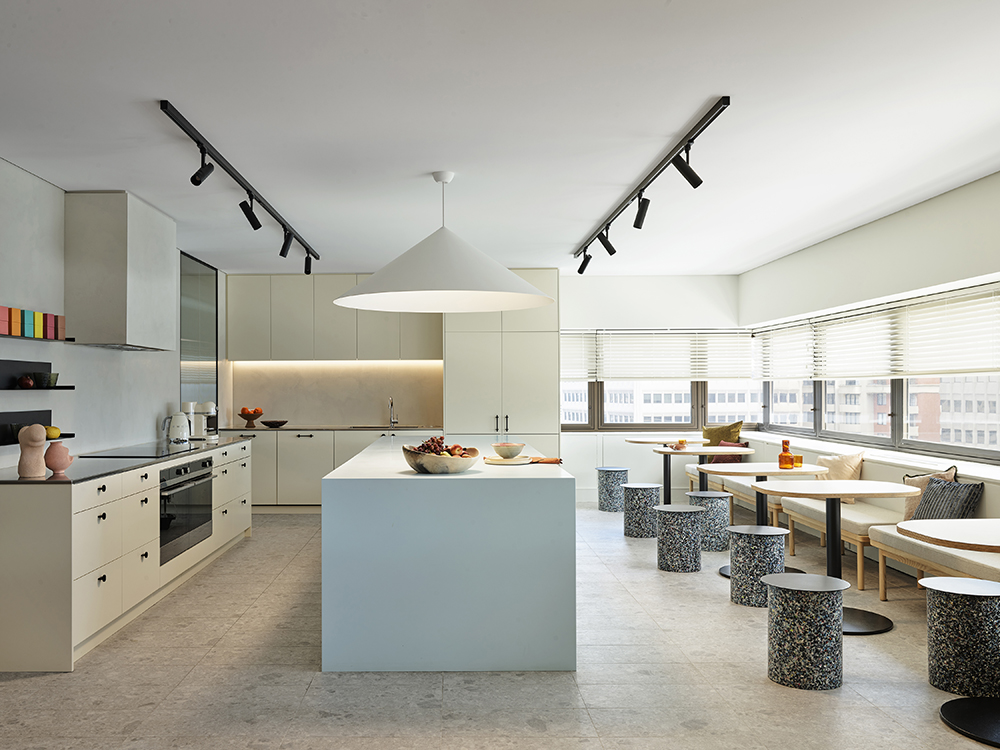 Vida Glow's headquarters had to meet dual priorities within the context of a significant rebrand.
Equal to accommodating day-to-day collaboration, creativity and employee well-being for its growing team, was the necessity of delivering an exciting brand experience, including elevated hospitality for visitors, and signature design elements for content broadcast beyond its physical space.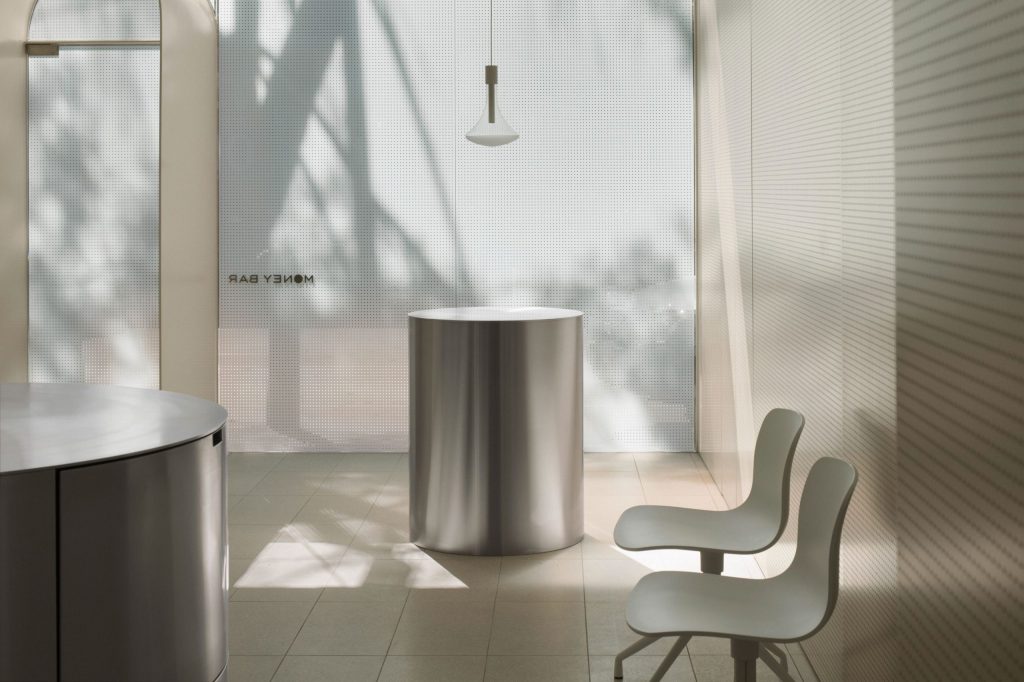 Money Bar is a recently completed workplace fit-out for a unique and upcoming financial planning business.
The space propositions an inimitable atmosphere, challenging traditional and expected financial institutional experiences.
The design's intricate façade embraces the site's compelling retail surroundings while ensuring the complete privacy required in an offering of this type.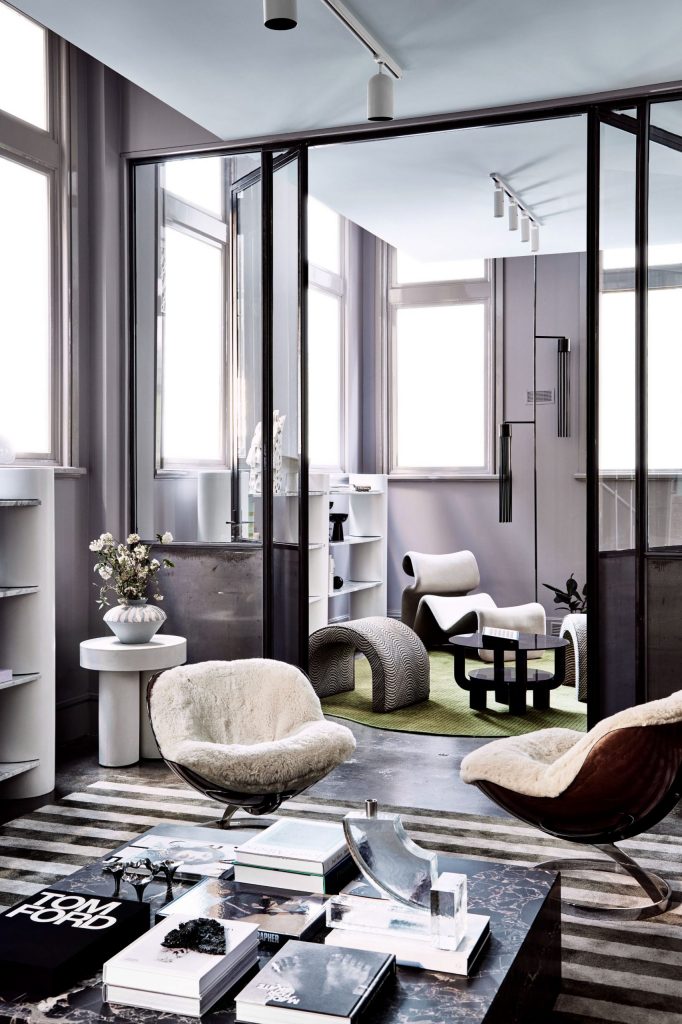 The client, the creative agency Playground, commissioned Simone Haag to design the client-facing areas of its creative studio.
Its dynamic mission statement set the tone for the brief, which was to create a set of spaces that would upend the preconceived notions of a typical office fitout.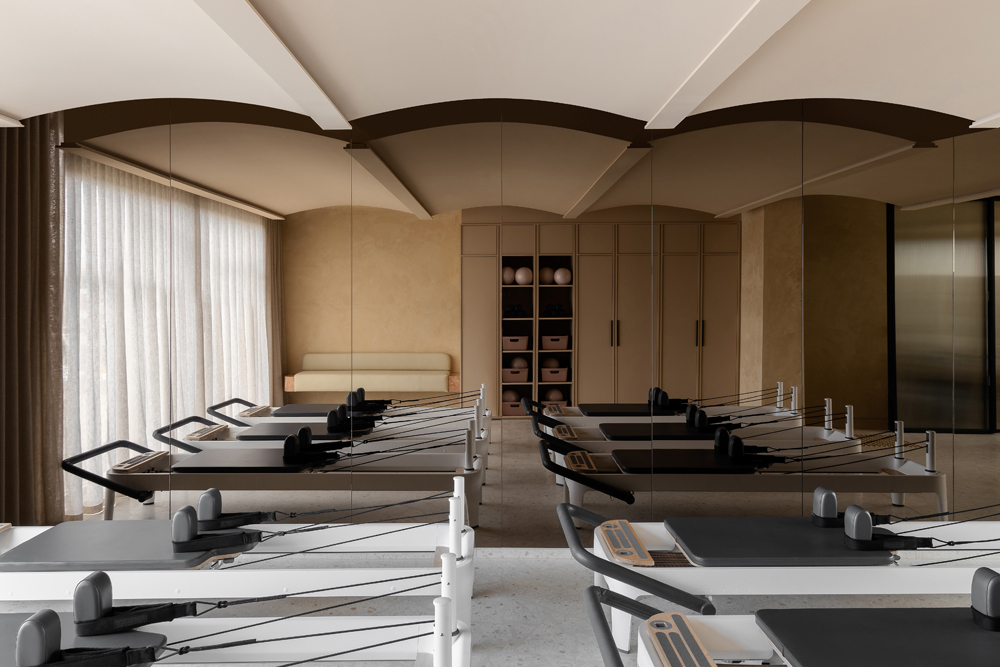 Insight Body and Mind is a wellness space combining psychology and mindful movement to inspire positive change, by redefining the existing Insight psychology brand, and creating an elevated spatial experience designed to nurture the body and mind as one.
Biasol Studio designed a colour and material narrative to represent the two overlapping elements of the business, and to transition through the three levels, gradually lightening and providing a sensory and tactile experience.
Lead photo of HUGO BOSS with photography by Peter Clarke.
Check out our latest lookbook where we covered unconventional and luxurious bathrooms.