Named in reference to its complex roof design, Zig Zag house by Stukel Architecture is a bold form that "borrows its structure from a shade-giving palm leaf", according to the practice.
Located in Sydney's eastern suburb of Kensington, Zig Zag house signals the clients' return to their old family home.
The clients desired a unique setting that offered a singular architectural experience among the neighbouring Federation bungalows and Zig Zag house achieves this in spades.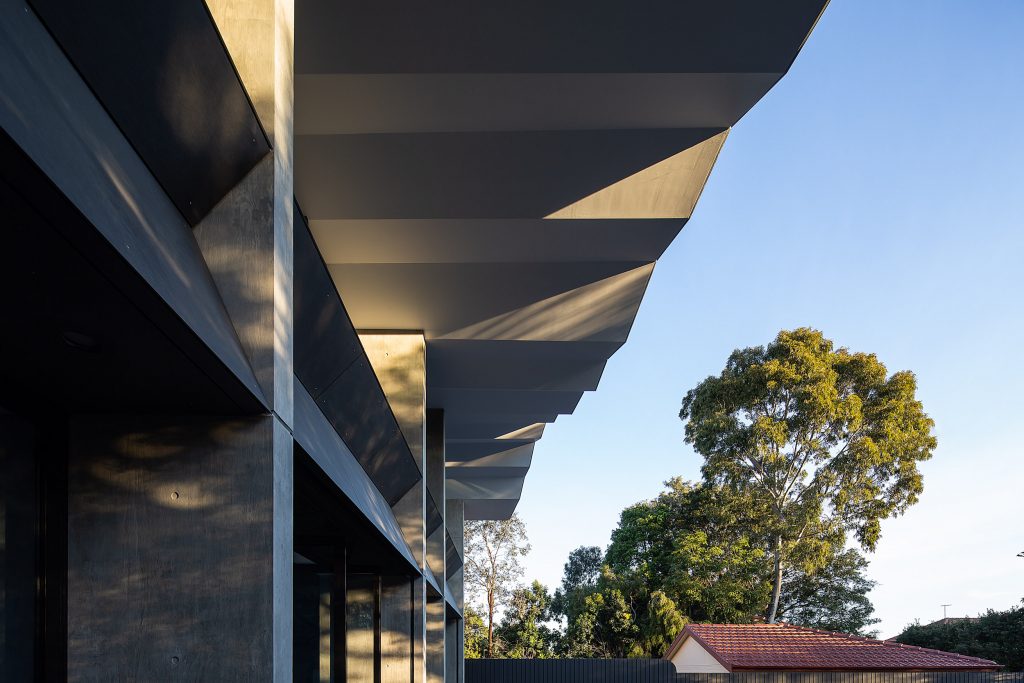 "As its name denotes, the complex roof design has been pleated and crafted like a concertina," explains Stukel Architecture.
"The roof also metaphorically floats above the waterway, which flows from the site and into Centennial Park and Botany Bay. Daringly, it presents the new part of the home that extends the existing Federation cottage, connecting the living, dining and kitchen spaces of the home."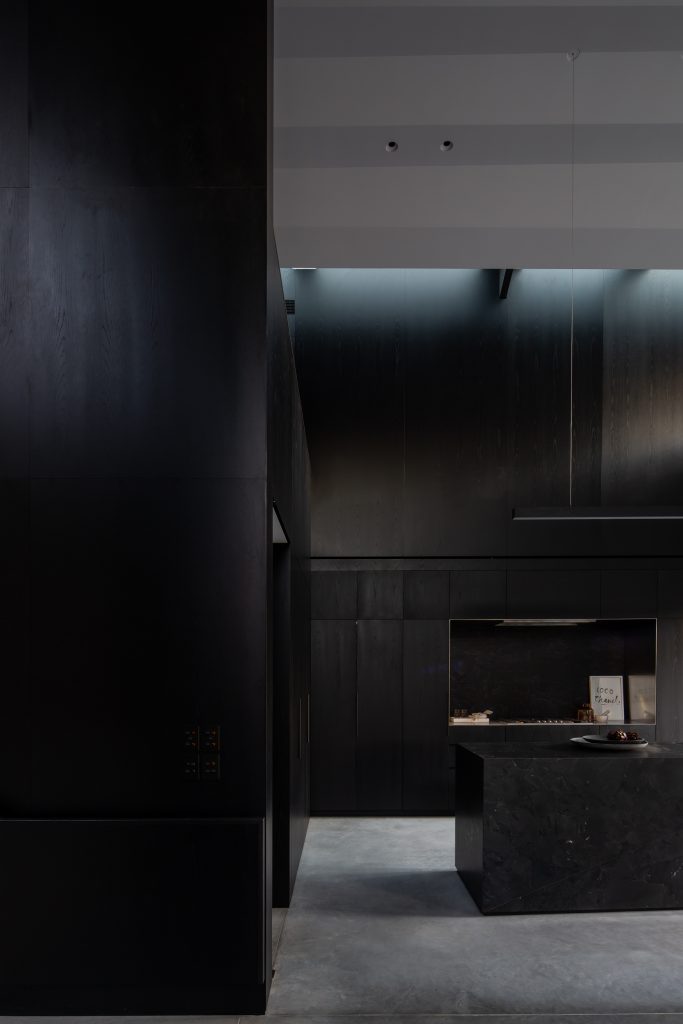 While Zig Zag's exterior is certainly a scene stealer, the interior is far from meek.
Internally, a staircase commands the room, and is described by Stukel as the "spine of the home" and an "indulgent feature".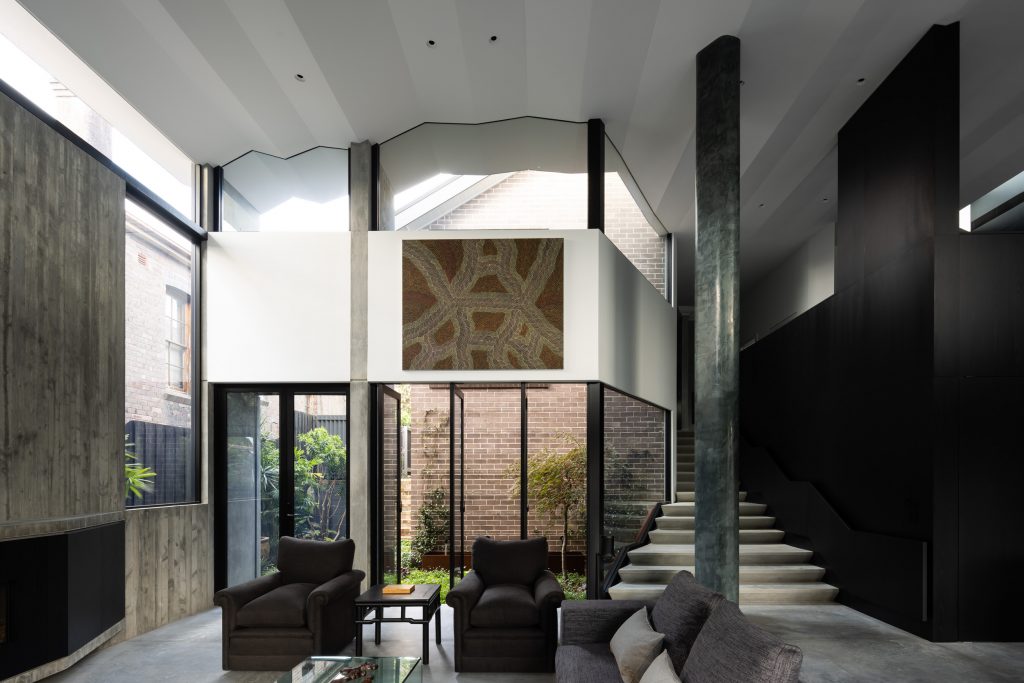 "The staircase opportunity draws from the scale and the sloping nature of the site, attracting attention as one of the focal points within this monumental building."
It also provides a connection and transition between the old and new spaces with the "colourful blade column adding some character to the austere composition".
The interior of Zig Zag is orientated around the clients' collection of artworks and keepsakes, which required careful choreography with the lighting to best showcase these pieces.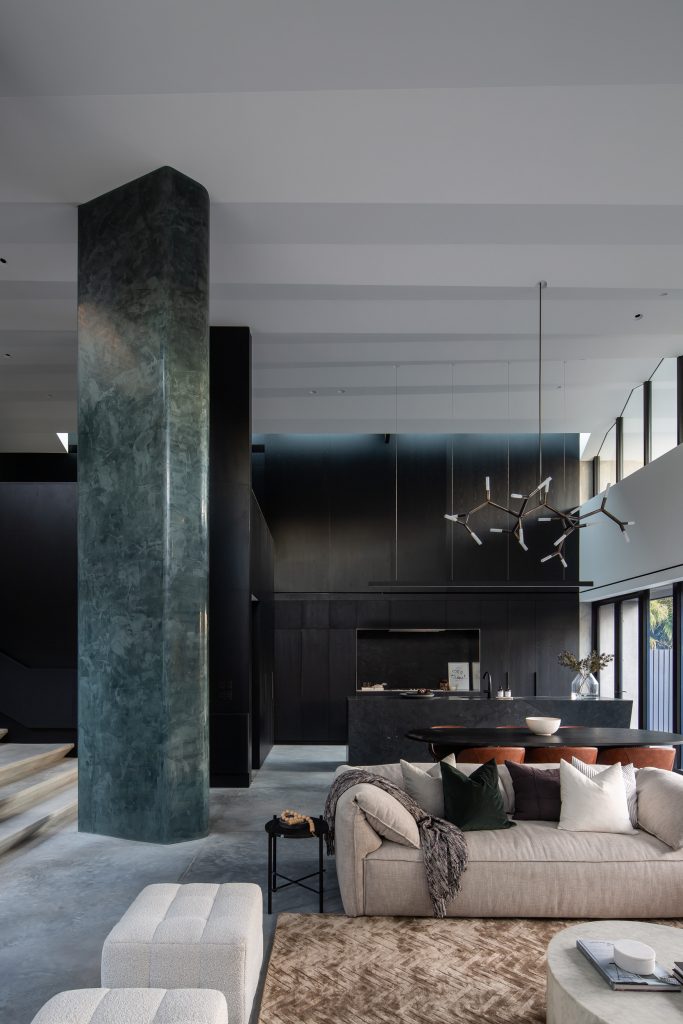 A restrained but powerful material palette of monolithic forms is applied for maximum impact.
The quirks of Zig Zag evoke a stronger feeling than 'charming'. Rather, the home stands proud in its evolved architectural identity.
Photography by Simon Whitbread.
Based in Zetland, NSW, Stukel Architecture an award-winning practice with a proven track for delivering innovative expressive inclusive designs.
Also in residential design, Micheal Ong Design Office creates an expansive and communal home in Brimar house.