8 Loftus St – Quay Quarter Lanes is all about civic ambitions beyond the apartment. Designed by Studio Bright with styling by Megan Morton, this multi-residential project proves that inner-city dwelling doesn't have to compromise on life quality.
Situated in the heart of Sydney, Quay Quarter Lanes is home to 31 apartments and two levels of retail.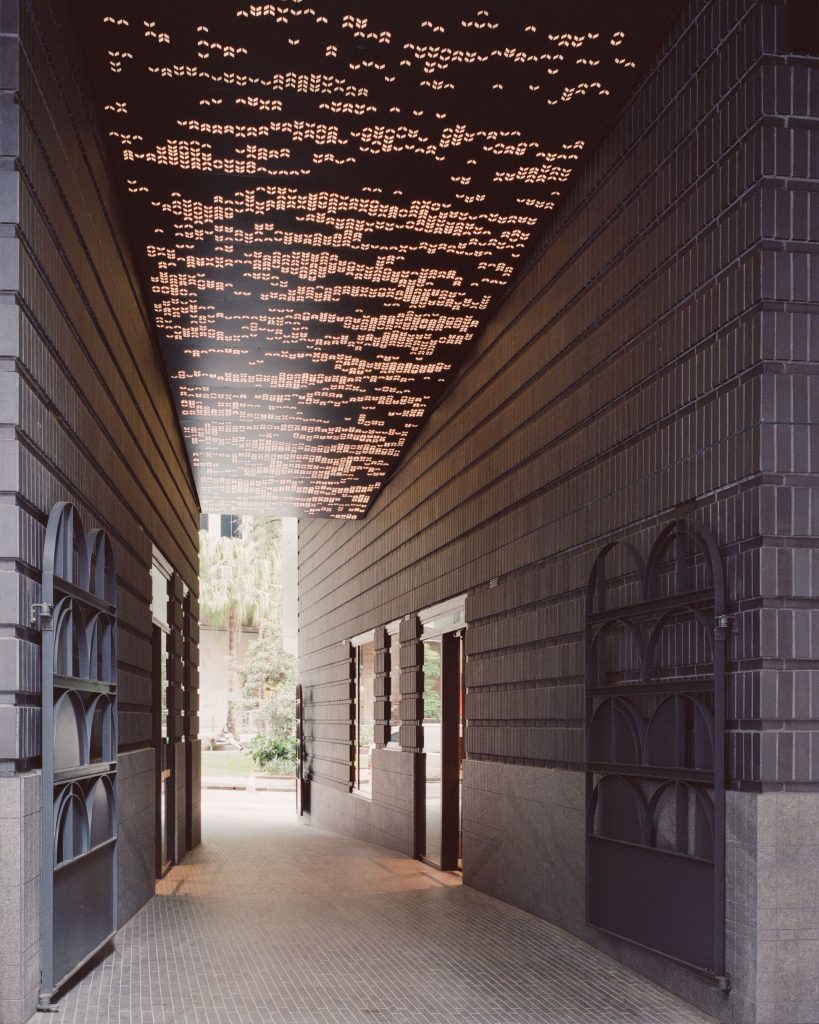 This project has been shortlisted in the Residential Multi category for IDEA 2022 with winners to be announced on Thursday 24 November at The Timber Yard in Melbourne.
To receive regular updates about IDEA, including details of how to enter next year, subscribe to our newsletter.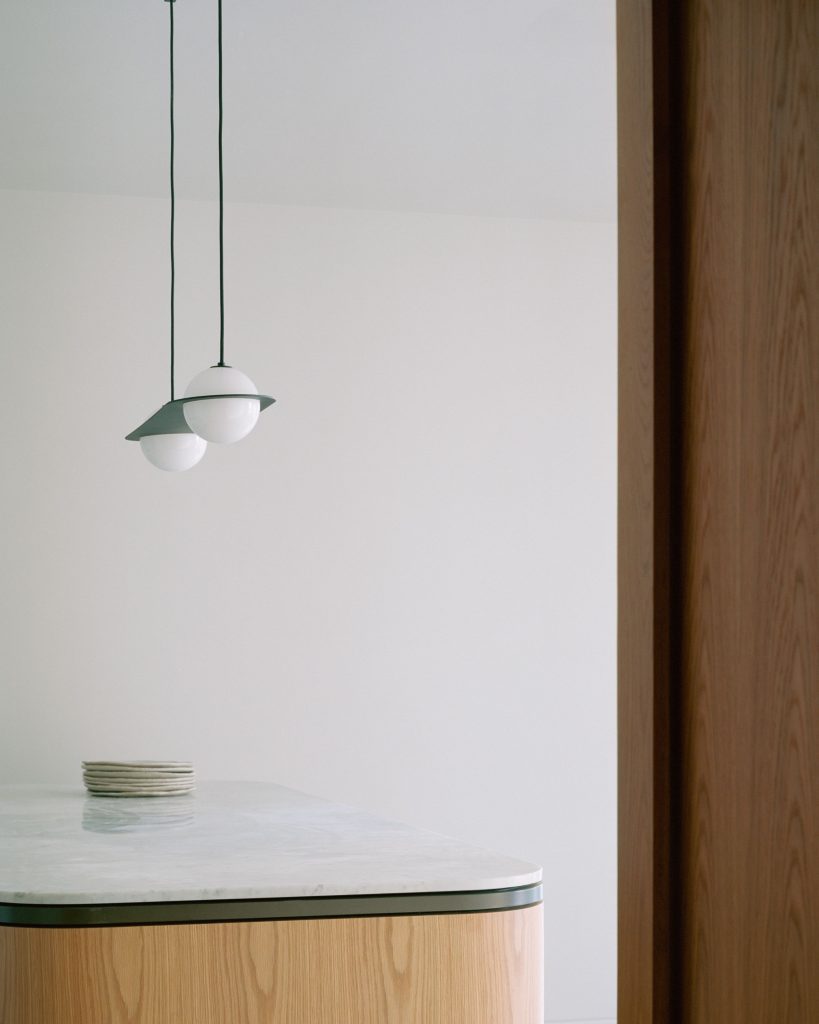 Quay Quarter Lanes is Studio Bright's contribution to the city with communal rooftop gardens and an arcade thoroughfare that links adjacent lanes while simultaneously providing a high level of amenity.
Describing the brief as "fairly standard", Studio Bright wanted to demonstrate how to "integrate meaningful outdoor spaces without taking from the interior floor plate," explains the Melbourne-based studio.
"Rigorous planning resulted in full-width apartments with dual aspects, offering excellent cross-ventilation, unique city vignettes and the pleasure of shifting diurnal light within apartments.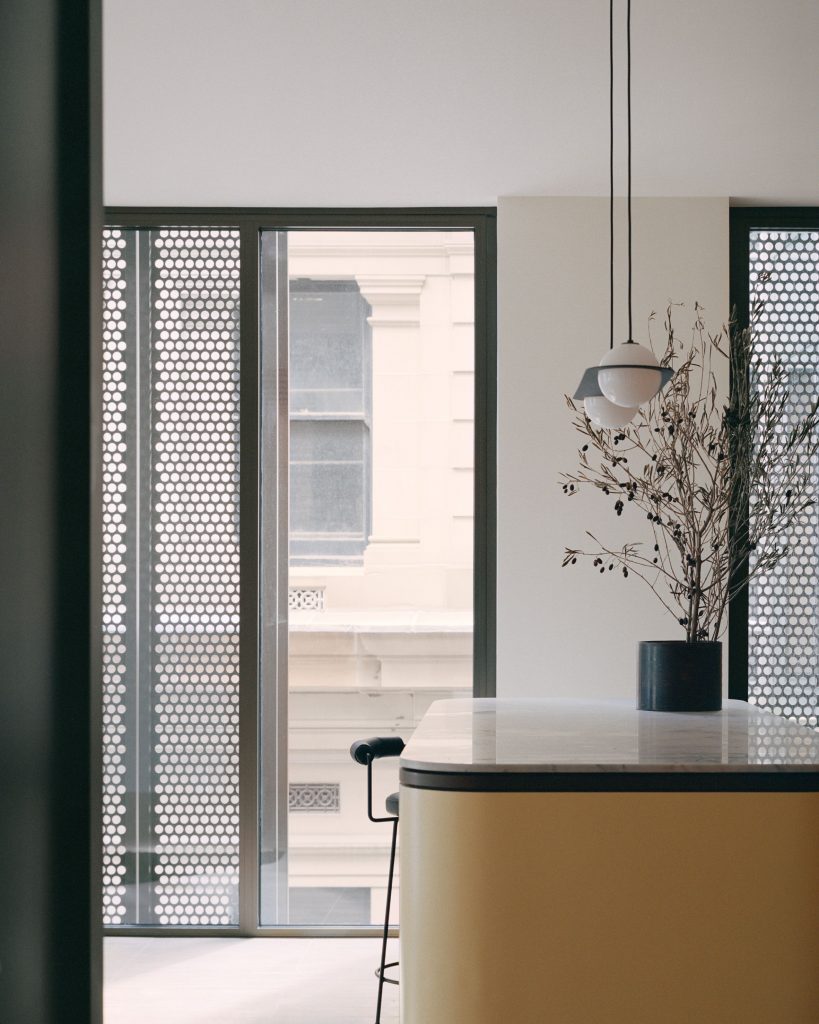 "All living spaces have views to the park with bedrooms on the quieter laneway. The building is mirrored in plan with two lift cores, creating rare intimacy as lobbies service just three residents per floor."
And with lushly planted gardens and fresh air services in each lobby, Quay Quarter Lanes is designed to enhance privacy.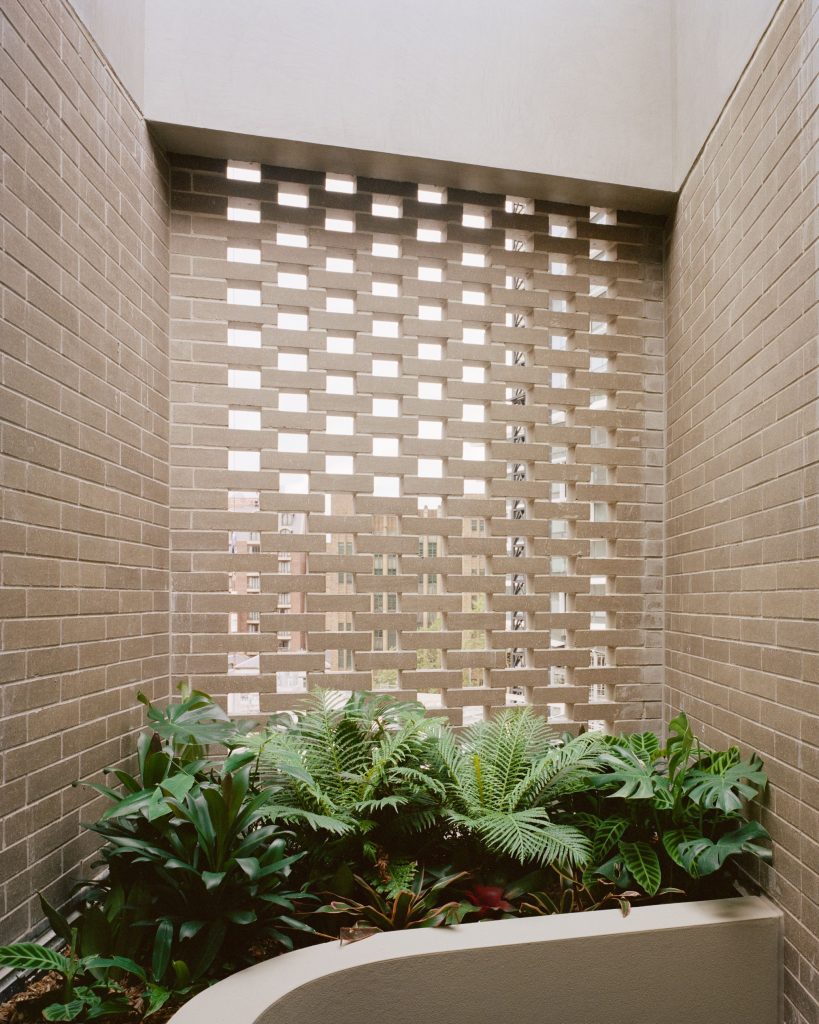 To achieves this, Studio Bright moderated facade transparency with operable perforated bronze screens that filter sun and outlooks within, while also "animating the facade with hints of occupation".
For the interiors, Studio Bright opted for a soft, layered and quiet materiality of travertine, granite, light timbers and aged metals.
"Materials were selected on a 'built to last' basis, which is also apparent with the careful consideration of lighting fittings with local and international designers celebrated.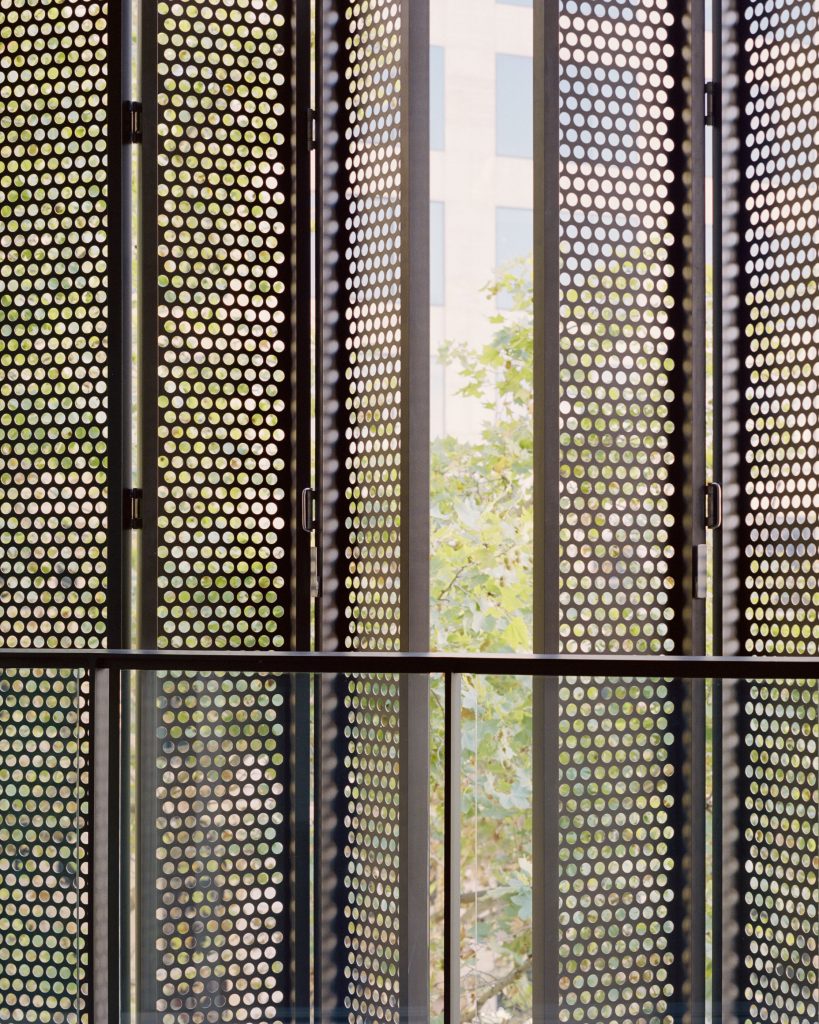 "With its prominent location in the heart of Sydney, with consequent implications for the value of floor space, the design holds to the ideology of less but better," explains the design studio.
This restrained approach can be seen in the building's spatial design. Inspired by nearby heritage buildings, corners gently curve and sweep, enticing of quieter spaces in the laneway just around the corner.
Fluidly responding to spatial influences and contextual constraints, Quay Quarter Lane's design language is carried through the interiors with rounded edges to island benches, mirror cabinets and even letterbox detailing.
Photography by Rory Gardiner.
Studio Bright (previously known as MAKE Architecture) is a Melbourne-based practice creating enduring and responsive architecture for people and places. For the studio, every project is an opportunity to contribute in a positive and generous way to the social and built fabric of our cities.
Click here to see more shortlisted projects from IDEA 2022.