When we were selling the house prospective buyers could not believe it was 13 years old," says Wendy Buswell, who commissioned architect, Stephen Varady, to design the kitchen for the family home in Wahroonga in 2002. Varady's approach to the design of the space and use of quality materials gave Buswell, with her partner David Moss, a direct return on their initial investment as they made a transition to a new and somewhat more condensed life. Moving from the family home in Sydney's northern suburbs to a Darlinghurst apartment, the couple re-enlisted Varady to reconceptualise his original concept for their kitchen in an entirely different space.
Inviting Varady to view the apartment prior to settlement Buswell recalls, "As soon as we settled Stephen already had some design ideas to show us. We did have the advantage that he has an apartment in the same building, so he had a strong understanding of various body corporate requirements." The iconic tower, designed by an equally iconic architect, presented Varady with a canvas that extended past the urban outlook of their previous kitchen to a view of Sydney Harbour and the Botanic Gardens. Inside, the existing design of the apartment presented a few challenges for the architect in translating the functionality of the previous kitchen.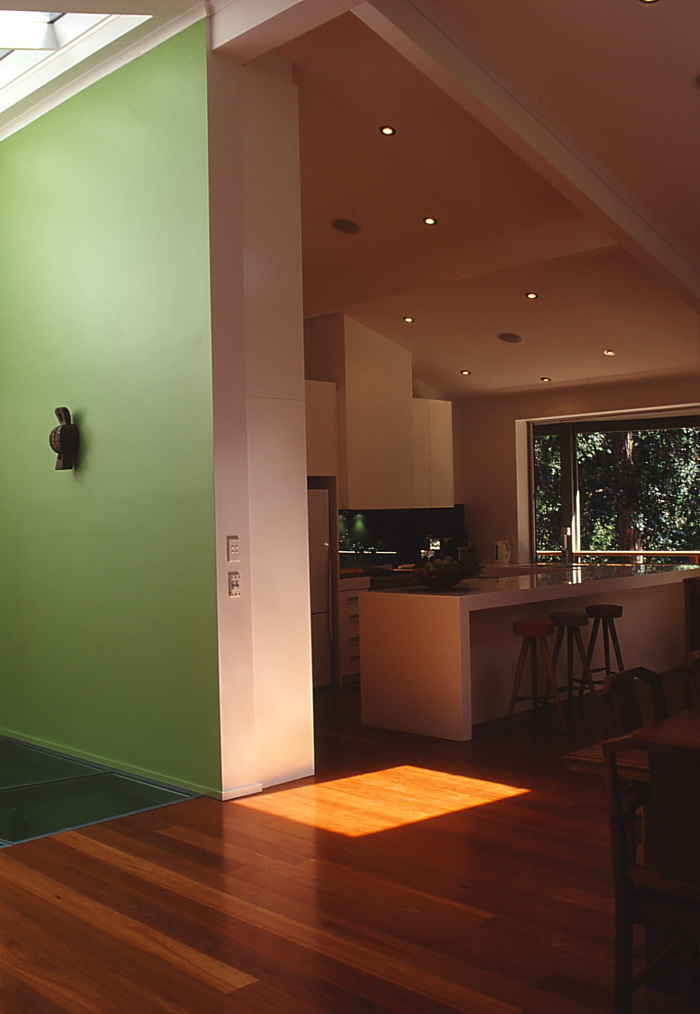 Existing plumbing, the inclusion of a laundry and the geometry of the apartment were factors that needed to be designed around and, for Varady, they also provided the solution. Connecting two misaligned columns that defi ne the kitchen's boundary, a sculptural ledge was introduced to help conceal the kitchen and the irregularity of the apartment's layout. Unlike the original design of the apartment, the kitchen and living space are open plan, replacing the existing island bench with a continuous surface that connects workspaces, Varady also provided room for the couple to enjoy their expansive view.
Asked if they had come up against any unforeseen issues with the renovation, Buswell says: "Stephen has been in continued contact with the building manager, the builder, the cabinetmaker to ensure everyone was on the same page with the design." Varady, who went through countless combinations of builders, joiners and Corian fabricators, finally settled on a team in mid-September, leaving 10 weeks to get the job done.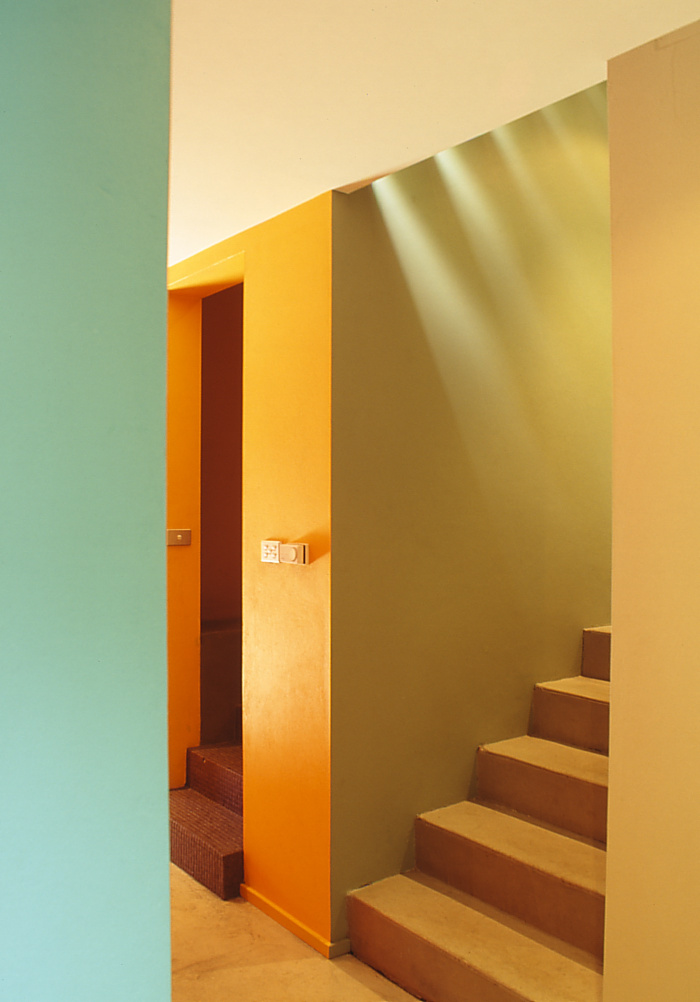 "The timing relies on things having to happen sequentially not concurrently," says Varady, describing the construction process. Each component required another to be complete before it could be measured up and fabricated. To gain accurate measurements, the joiner was unable to begin work until demolition had occurred and similarly, the joinery needed to be installed so the benchtop fabricator could begin their process. "The reality is, with a project like this, the end result was delivered later than hoped for," the architect points out, having managed the design process and team to achieve his client's desired outcome in the space of seven months since settlement.