Ahead of a busy and much-needed summer break, ADR has collected six upcoming design events not to miss across Australia. Family-friendly, quirky and educational – we've got you covered.
MPavilion
23 November 2021 – 24 April 2022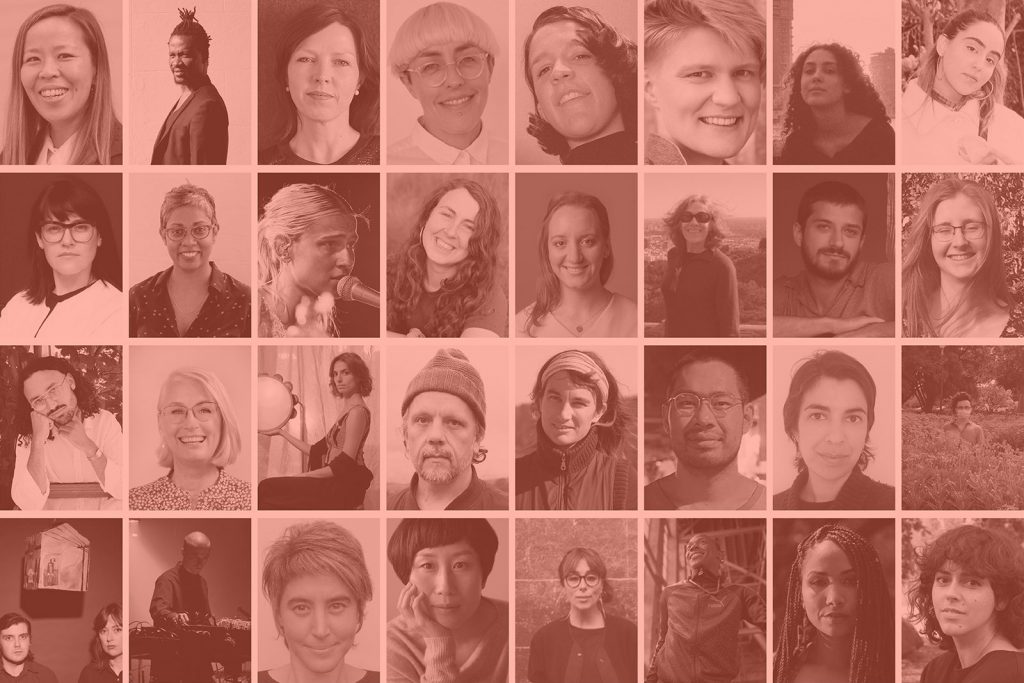 With Melbourne being the world's most locked-down city, MPavilion 2021 is determined to have its biggest season yet. 152 days of free events filled with talks, workshops, performances, family-friendly experiences, community projects and installations are available for people to enjoy and savour.
This year's pavilion has been designed by MAP studio. Envisioned as a geometric, kaleidoscopic "urban lighthouse", the project has been dubbed The Light Catcher and will feature a reticular steel structure in galvanised and painted "tubular profiles".
Find out more at MPavilion.
Walking with Colour: Cinematic Nature by Michael Haluwana at WA Museum Boola Bardip
11 December 2021 – 30 January 2022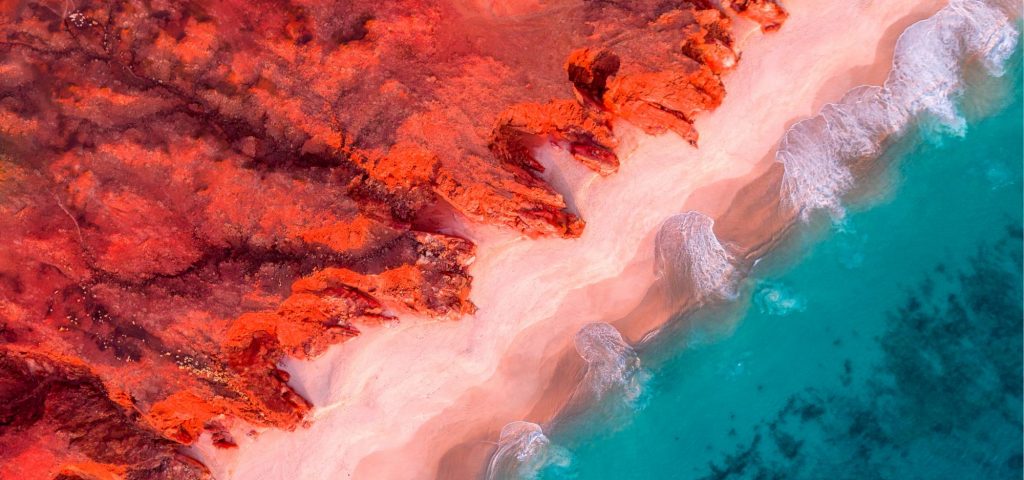 Swimming with whale sharks, coming up close and personal with Kimberley crocs or flying over the incredible salt lakes is all in a day's work for Perth photographer and videographer Michael Haluwana. 
Journey through vibrant projections and mesmerising multimedia installations that showcase Western Australia's landscapes and seascapes in incredible detail in this exclusive exhibition. 
Find out more at WA Museum Boola Bardip.
Biennale of Sydney 'rīvus' exhibition
12 March – 13 June 2022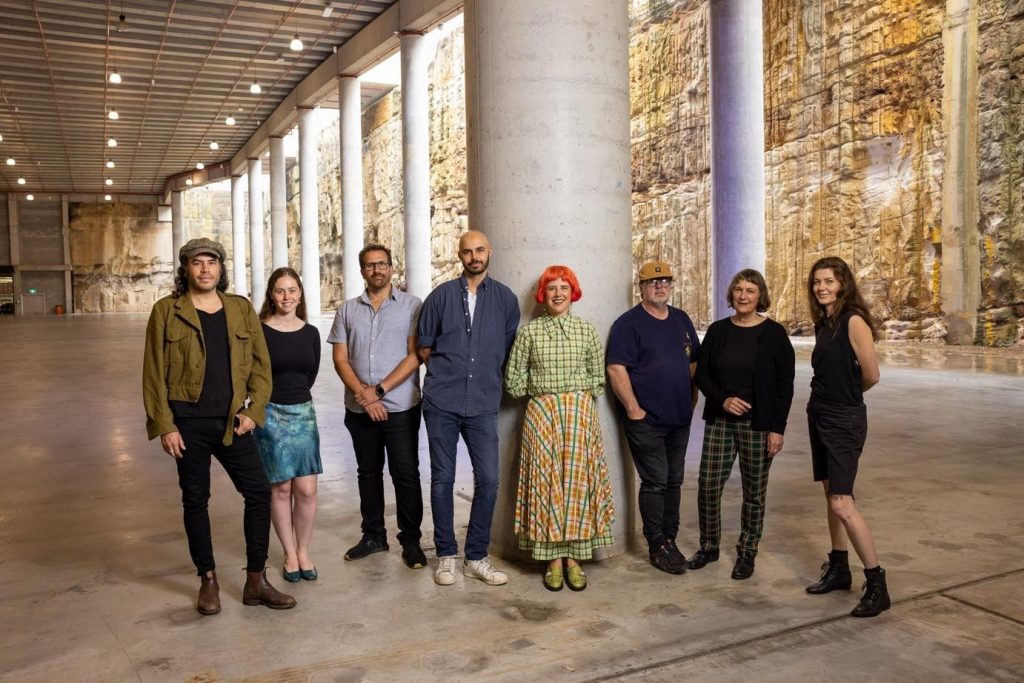 This week, the Biennale of Sydney announced the exhibition sites for its 23rd edition, titled rīvus, which is slated to be an expansive series of events and experiences, including the exciting return of school programs.
The Biennale of Sydney will present participant artworks and projects at the Art Gallery of New South Wales, Barangaroo including The Cutaway, Circular Quay, Information + Cultural Exchange, Museum of Contemporary Art Australia, National Art School in partnership with Artspace, The Rocks and Walsh Bay Arts Precinct including Pier 2/3.
Rivers, wetlands and other salt and freshwater ecosystems feature in the event as dynamic living systems with varying degrees of political agency.
rīvus invites several aqueous beings into a dialogue with artists, architects, designers, scientists, and communities, entangling multiple voices and other modes of communication to ask unlikely questions: Can a river sue us over psychoactive sewage? Will oysters grow teeth in aquatic revenge? What do the eels think? Are the swamp oracles speaking in tongues? Do algae reminisce about the days of primordial soup? Are waves the ocean's desire?
Find out more at Biennale of Sydney.
Art Gallery of South Australia's Tarnanthi festival
15 Oct 2021 – 30 Jan 2022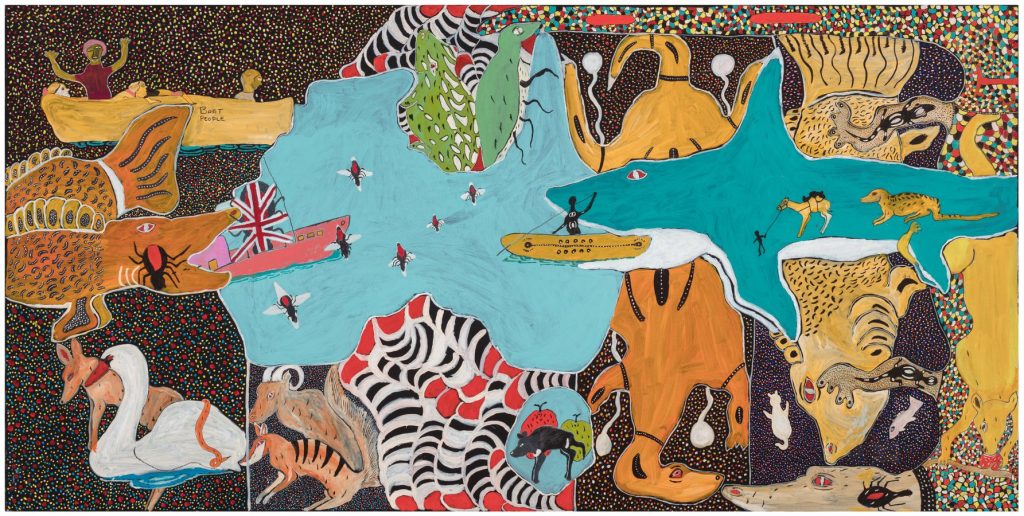 Presented by the Art Gallery of South Australia, Tarnanthi is an annual celebration of contemporary Aboriginal and Torres Strait Islander art and a flagship program of the Art Gallery of South Australia.
During Tarnanthi, AGSA will also host an extensive array of talks, tours, performances, workshops, creative activities and student programs, plus themed activities in The Studio.
Find out more at AGSA.
2021 NGV Architecture Commission
6 December 2021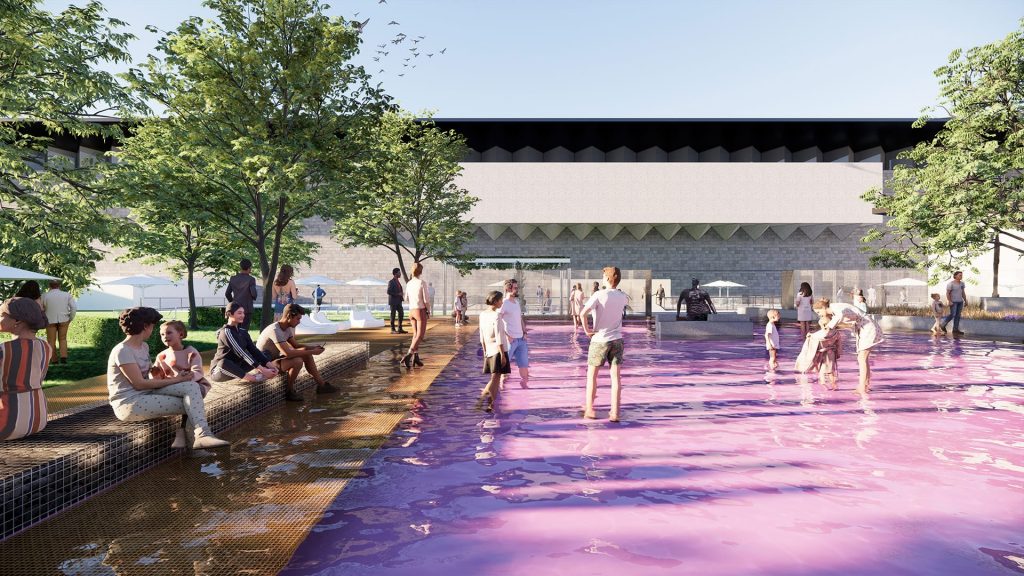 Now in its sixth year, Melbourne's NGV Architecture Commission is a unique opportunity for Australian architects and designers to propose a compelling design idea for presentation within one of Australia's great civic and cultural spaces – the Grollo Equiset Garden at NGV International.
This year, Melbourne-based Taylor Knights in collaboration with artist James Carey explore Australia's compromised waterways in pond[er], offering a space for visitors to cool off during the summer months and reflect on their relationship with the environment as a whole.
Find out more at the NGV.
Revisiting Shoei Yoh at Australian Design Centre
30 November 2021 – 25 January 2022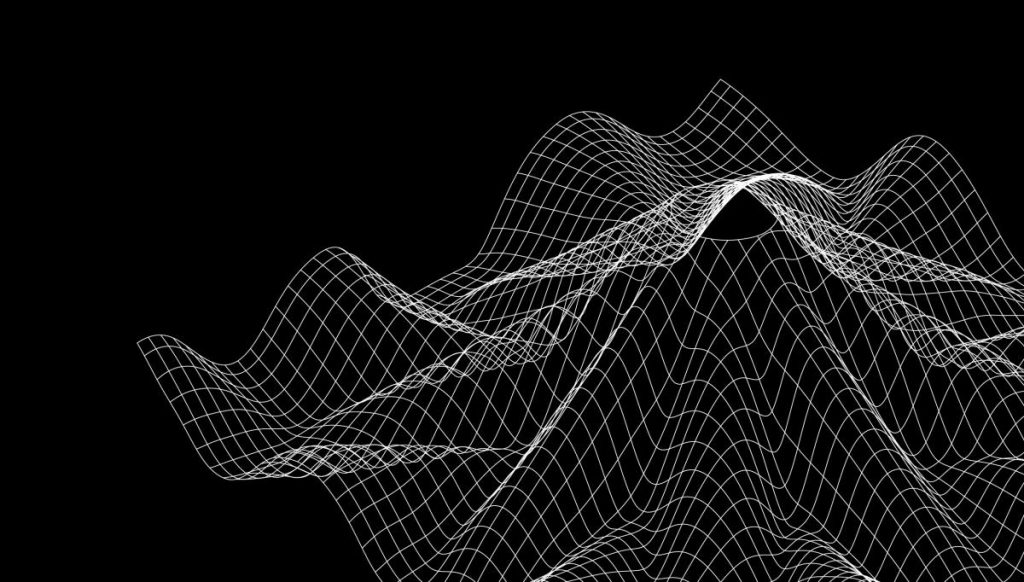 Presented by the
Australian Design Centre, Revisiting Shoei Yoh is an exhibition by the University of New South Wales and Kyushu University that draws from the archive of Japanese architect and late 20th century pioneer of digital design, Shoei Yoh.
The exhibition showcases the work of Shoei Yoh through archival architectural drawings and photographs as well as new 3D scanned animations and digitally fabricated parametric architectural models. It celebrates the launch of the online Shoei Yoh Archive that hosts a repository of newly digitised archival assets in an immersive 3D spatial environment developed from 3D scans of the Naiju Community Centre in Fukuoka, Japan.
Find out more at the UNSW.
In anticipation of upcoming events, take a look back at some of MPavilion's 2020 season events.