Conceived as a contemporary building set within a historic and iconic 19th-century cultivated landscape, Trinity College's newest residential accommodation will officially open to 100 students next week.
The $28 million project is a joint one between Hayball and Openwork Landscape and sits within the University of Melbourne's Parkville Campus.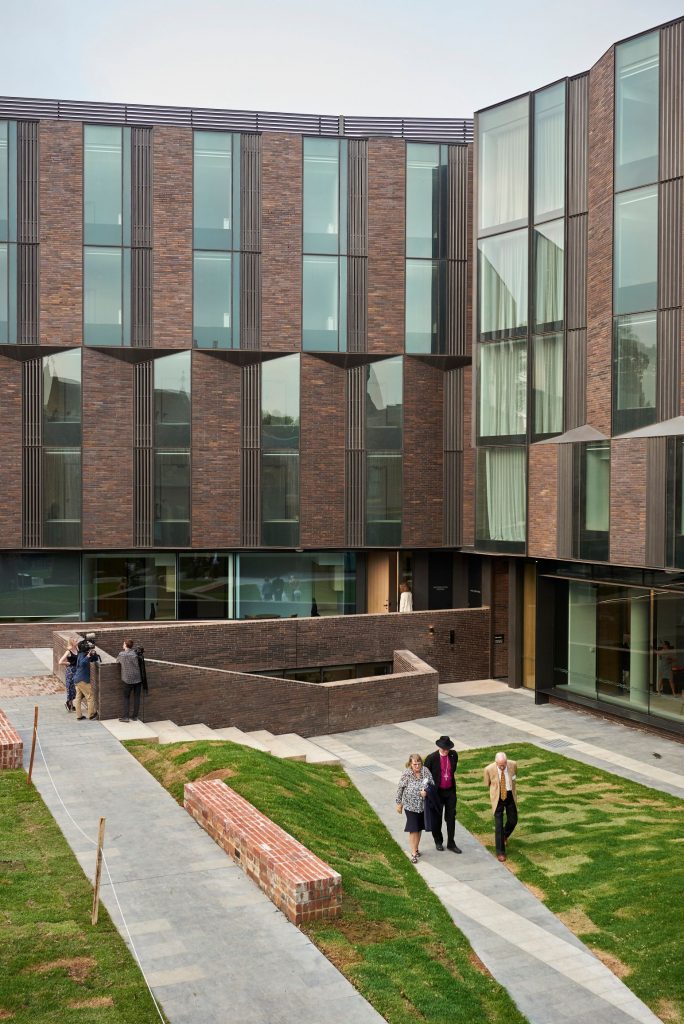 Hayball described the thought process behind the project at the European Cultural Commission's TIME |SPACE | EXISTENCE exhibition at the Venice Biennale in 2018
"Our approach was collaborative, working with a range of organisations interested in the concept of repair and rejuvenation as well as gradual and organic 'slow site' architecture principles in order to gain a better understanding of the deep connection to indigenous culture and the profound importance of ancient and modern landscapes to the College," Hayball said.
"Reconsidering a post-colonial perspective to emphasise a more horizontal and temporal perception of place, and rethinking what may have happened under different conditions, informed an evolutionary contemporary strategy."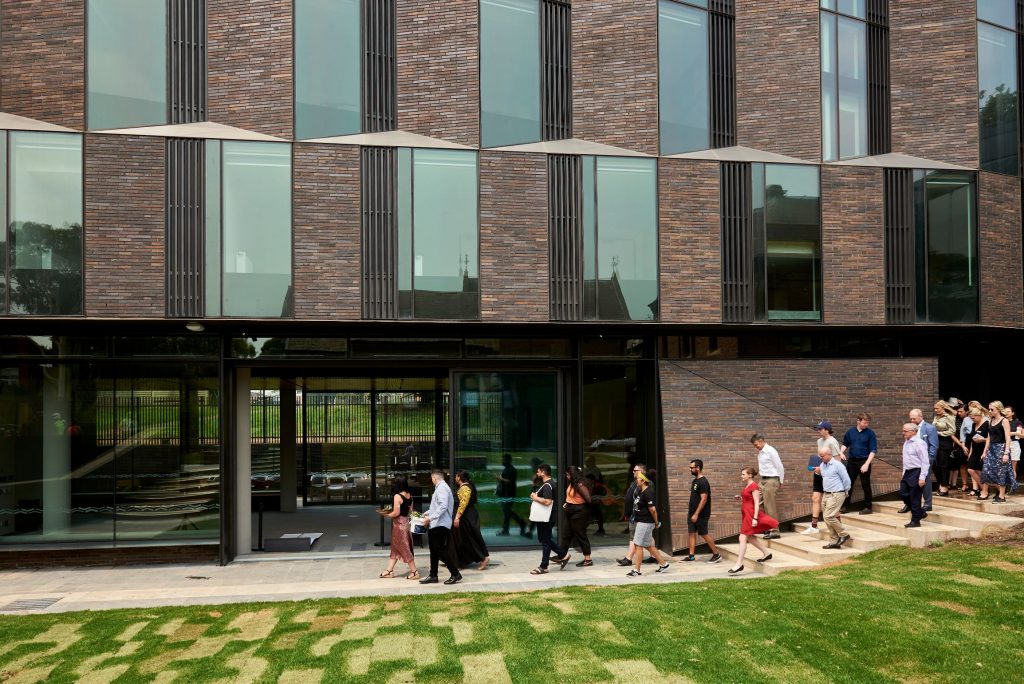 The building, funded from Trinity College reserves and philanthropic donations, has 100 student rooms, as well as senior staff bedrooms and offices, a study area, fully equipped gym, art studio, music practice room and basement bike storage.
The junior common room sits in a stand-alone two-storey pavilion surrounded by a large oak and coral tree.
In its description for the Venice Biennale, Hayball said the project would include indigenous plants interlaced with the "existing native and European deciduous tree-scape".

The "19th century brick and vine facades with punctuated windows" are paired with recycled materials when possible. Solar panels, rainwater harvesting and double glazing are part of the College's commitment to become carbon neutral by 2023, and it says furniture has been "procured from local manufacturers with sustainability credentials when possible".
The five-storey, 4152 square metre building in the largest residential building at Trinity College and is surrounded by formal 'Oxbridge' style campus buildings, with views of the university, sporting ovals and south of the city.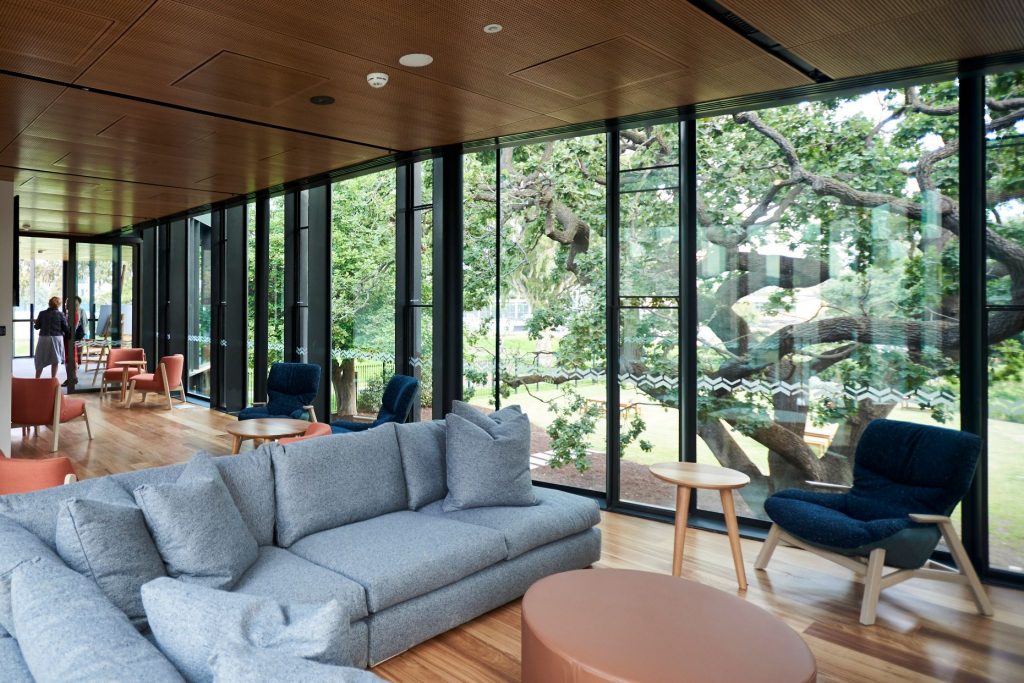 Hayball is one of Australia's largest design practices, with more than 160 staff working from studios in Melbourne, Sydney and Brisbane. Over more than 30 years, the company has realised hundreds of projects across Australia, New Zealand, South-East Asia and China, including the CRT+YRD in the Nightingale Village precinct of Brunswick, Victoria, which is set to be finished in 2021.
You can listen to Hayball director Richard Leonard as he chats about his journey from architect student to practice leader and his experience within the learning environment in a three-part series of our Business of Architecture and Design podcast.
Photography: Kit Haselden Photography