In the era of branding, it's unusual to hear anyone in the industry define itself as the opposite, but that's what Sydney architecture, urban and integrated design studio Tzannes does.
Fresh from winning the Overall prize at IDEA 2019 and just missing out on top crown at the World Architecture Festival, Alec Tzannes' eponymous practice says it doesn't design buildings with a "recognisable identity", but works to ensure each project is "stand-alone and distinctive".
ADR editor Elisa Scarton sat down with directors Chi Melhem and Ben Green to talk about Tzannes' process and why workplace ethics are so important to good, unique design in the first part of this two-part interview.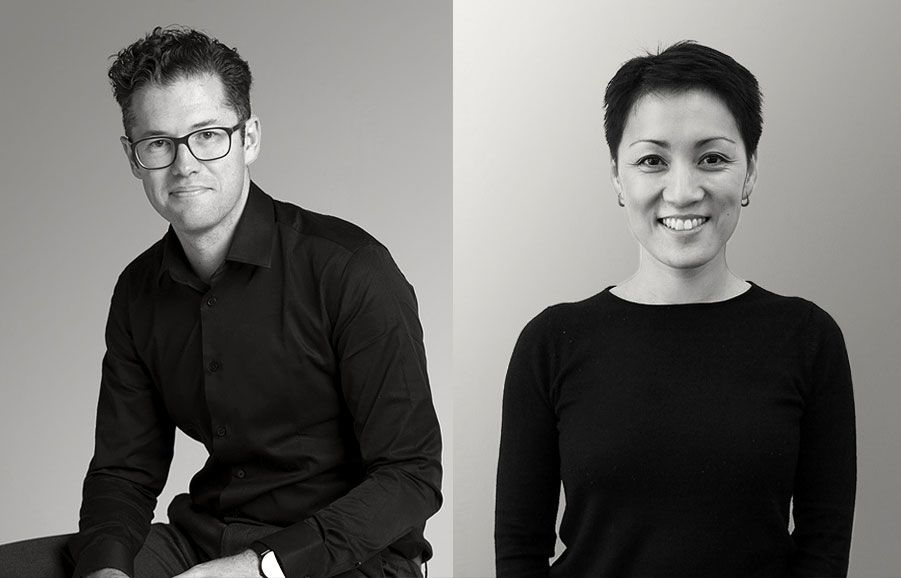 What's Tzannes' design philosophy?
Ben Green: The principal tenant of our design is about construction and, it's a little bit of an old fashioned idea, but we find a lot of interest in how a building is built. It gives the architecture its character and that's as much about the type of project, the procurement method and the price point as the actual place-given ideas to construction.
We did a large project a long time ago and we learned the importance of this. It was a big, complicated school and went through a very, contentious procurement process during the Global Financial Crisis. We approached it like one of our houses. Our different trades all came together in the one point and everything had to be absolutely perfect. And then we did an apartment building in Day Street and we decided, okay, we're actually not going to be documenting this building. We're going to be working with some other architects. This building needs to be really simple. It has to have the most elemental ideas that will survive this process and still be really strong. So we rebuilt one of the warehouses you'd see in the southwest side of Sydney. It was a really strong brick base with windows. Then at the top, this tower with this massive gold screen of shutters. We managed to create this singular theme that really stood out in the city context, but then it changes over time. And it survived a much more robust process more easily than our school experience. So it's these kinds of tactics that we now take through all of our work.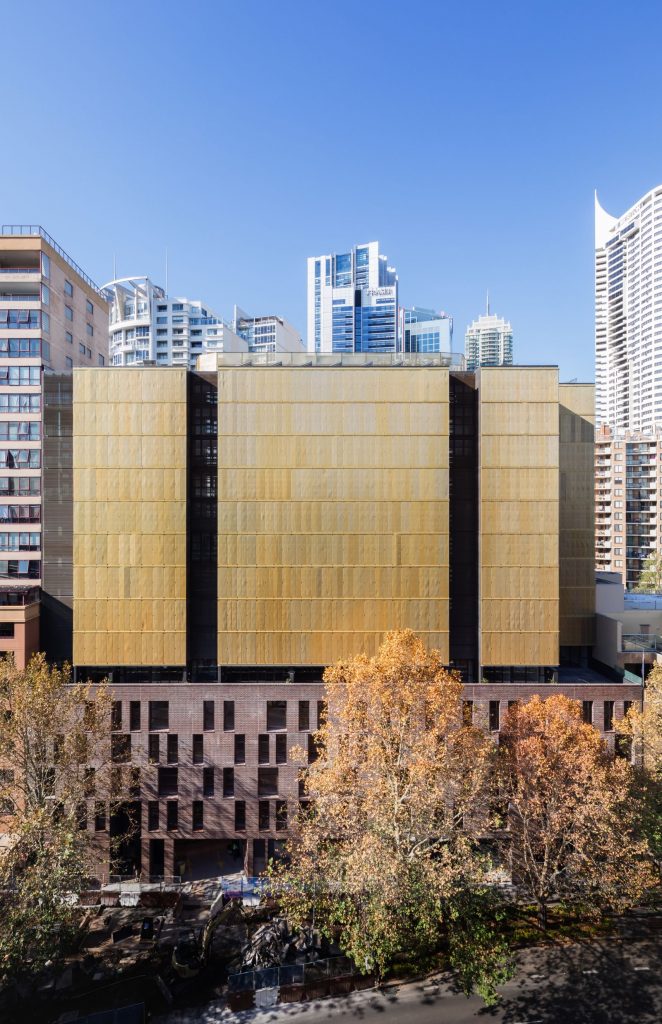 What sort of projects does Tzannes love?
BG: We often get asked to do difficult things. Things that have failed in the past. For example, there's been a DA that has failed. There's been a project that doesn't stack up for a number of reasons or it's a very strange thing. We had a project that had to integrate a concrete plant in housing on the Harbour. Not an obvious thing to do and if you were discipline specific, it'd almost be an impossible problem, but with our tools and ways of working, you've got a logic and a process to work through these kinds of incompatible ideas and come up with a really good outcome. So we worked with the manufacturers to reinvent how concrete batching worked and then also surrounded it with housing and public spaces that were part of the city and were really vibrant and lively.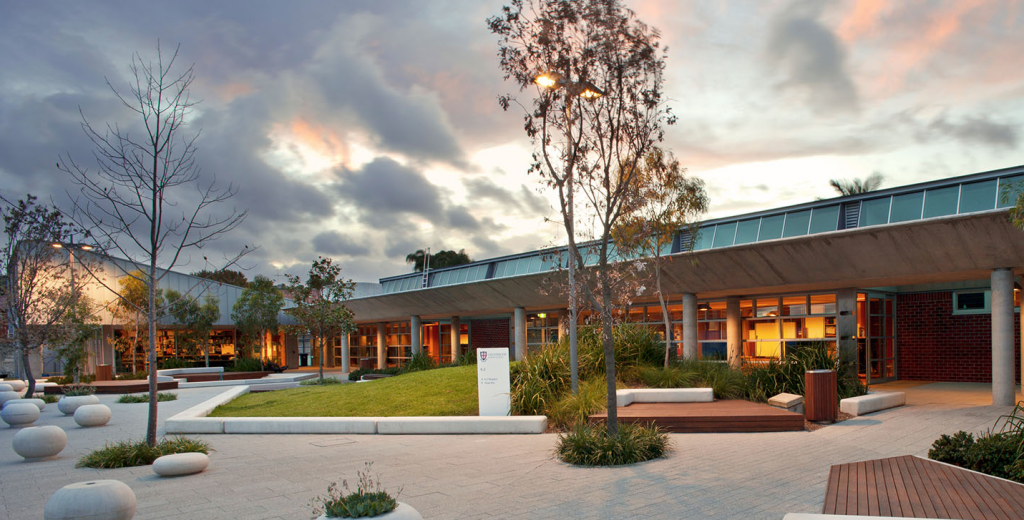 Why does a client pick Tzannes?
BG: I think they like the fact that each project is stand-alone and distinctive. They're not buying a brand when they come to us, they're not buying a Tzannes building with a recognisable identity. They're getting something that's crafted just for them and a one off. We think that's a lot of value to our clients, and it allows us to work in lots of different contexts. We've got maybe five or six buildings being designed or constructed in Sydney at the moment and all of them are really distinctly different and respond to their specific place.
Chi Melhem: We don't always give them the question or the answer to the question they're expecting either. Often we restructure the question completely and use lateral thinking to find a different solution entirely. And that's why we self-select our projects and why we often do the trickier ones because they're not looking for a cookie cutter answer. They're looking to interrogate the problem from the first principles and try to innovate to find a more interesting solution.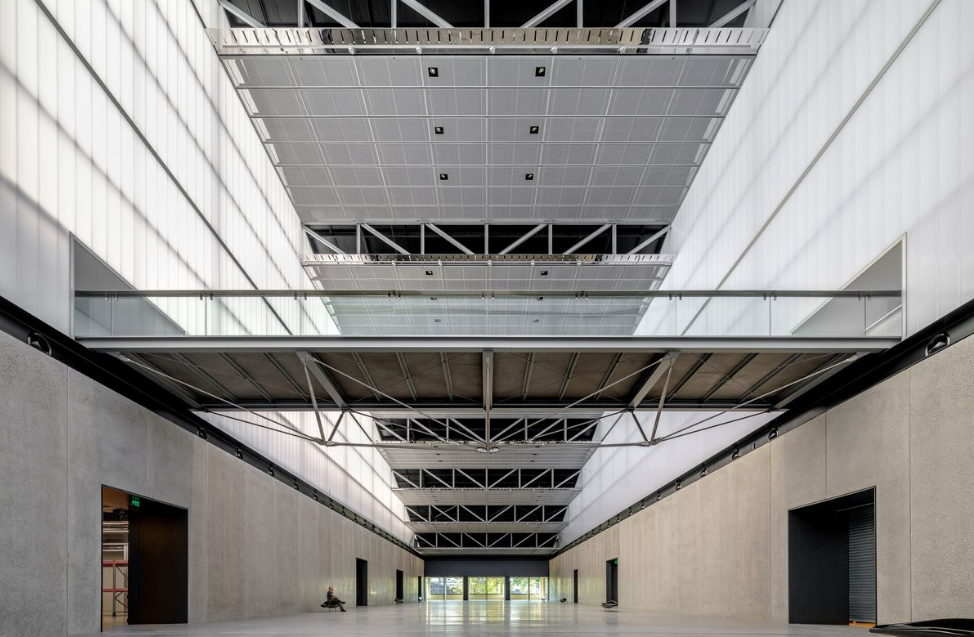 How do you choose your projects?
CM: We're a team of 50, so we do assess each project that comes in and whether the client's aligned with our values and whether it's a project we think we can add value to. Our fees often preclude us from doing certain projects too. But having said that, there are certain social community based projects that we are very interested in doing. We were involved in rewriting the guidelines for Defence Housing Australia, for example.
Then again, we recently turned down a project where 50 per cent of the design was done by another architect. Even though it was a really interesting project, we knew that if we got on board, we wouldn't be able to add as much value as we could because the designs were already there and it really wasn't worth our time or our client's time for us to try to unlock additional value. We knew they wanted our name, but we'd never give it unless we were able to improve it. So we have to be selective about our projects and we think that most practices should be because a lot of the profession is running itself into the gutter.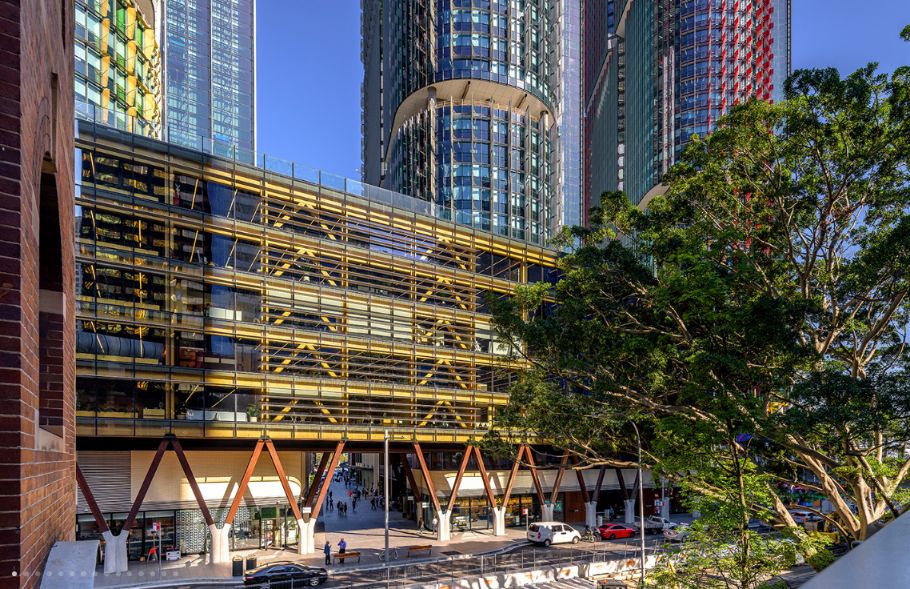 How do you stop yourself from repeating designs?
CM: We don't approach architecture from a shape making perspective. We don't have a preconceived idea of what buildings look like or what material we're going to use. It's not going to be all titanium buildings. Every site, every client, every brief is so unique and it almost speaks for itself and the solution. It doesn't design itself, but the series of questions that we use to unlock the site and enhance the key benefits that will come out of it, almost kind of sculpt a response. And then we respond to what the best solution is, and that's why our buildings do look all different.
We have a very collaborative approach here. We've got five directors, four associate directors, four associates and then a series of architects. And we encourage everyone in our team regardless of what scale they're working with to be able to speak up. We have lots of design reviews, so everyone is contributing and the best idea wins. So it's not a top down approach. We engage the whole office or the whole team that's working on that project to take ownership of it. And we get really unexpected results out of that process.
BG: Also we're looking for what's different about each project. So what is particular about that place or culture or construction methodology? What is really specific about that? And that's always the germ of the idea. And if we repeat ourselves, we interrogate it very hard.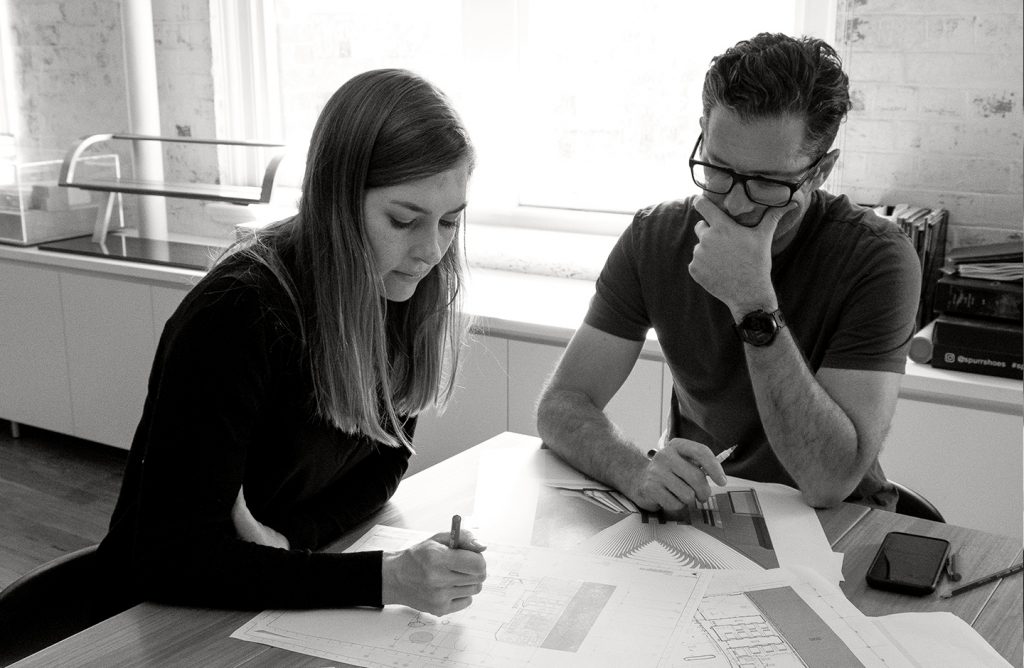 How important is practice culture to Tzannes?
BG: Very important. We really believe in an ethical workplace. We really think the way we work together is a very important part of our design process. We're trying to make every single building different and distinct. And one of the pillars of that is the culture of each project. It's on a top down design process. It's very much a discussion and everybody has skills, and their experiences come together in the making of that project.
I think the other side of that is we don't have silos, so people keep moving from project to project and they don't become discipline experts. They're moving around and they're bringing those experiences to every project. And in that way, you're not repeating. You're cross-fertilising ideas and learning about different ways to do things.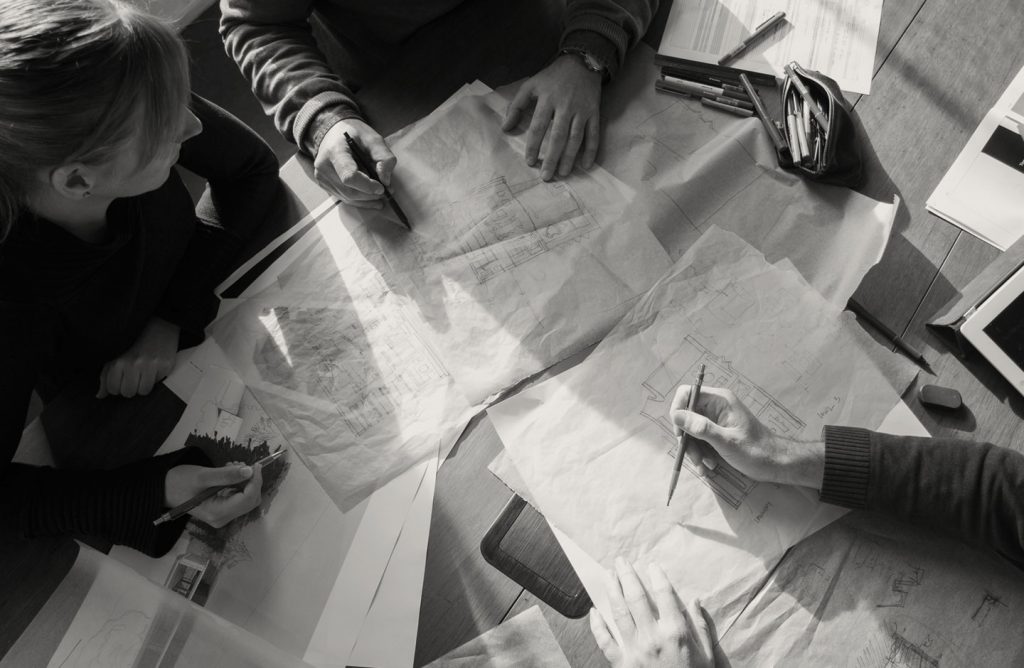 How do you apply these ethics to the day-to-day running of a practice?
CM: We say no to briefs if they're unreasonable. We do our best to refine, re-scope, reprogram the brief when it comes in and the price for the right amount of people work on it. Our staff works from 9am to 5.30pm, and if anyone needs to do overtime, we pay and it's managed up front so that at the back end our staff isn't suffering from poorly executed contracts with really unreasonable conditions and small fees. So if we get it right from the start, our staff can have a balanced kind of work life and everyone can go home at 5.30pm to pursue other interests and come back in the right mind and stimulated.
The collaborative approach, as well as the diverse work and the opportunity to work across different skills, also means our staff is always thinking and passionate and engaged in projects. And that makes a huge difference to the way a project's realized. Every member of your team is designing and thinking and contributing as opposed to being a drone, and projects become much richer as a result.
Lead photo: Dangrove Art Storage Facility. Photographer: The Guthrie Project