Interior design practice PTID has recently rebranded to mark over two decades of thought leadership and creativity.
The rebrand is also a collaboration with brand identity and design studio Motherbird and aims to celebrate PTID's expertise across seven primary sectors, which are education, experience, industrial, regeneration, retail, wellbeing, and workplace. 
PTID director Cameron Harvey says the pandemic, like for most people, provided time for deep reflection about the future of the design practice.
"We used that time to think about how we wanted to express ourselves in a new way to the market and better articulate our values. The rebrand is a way to be proud of our approach and what we have achieved.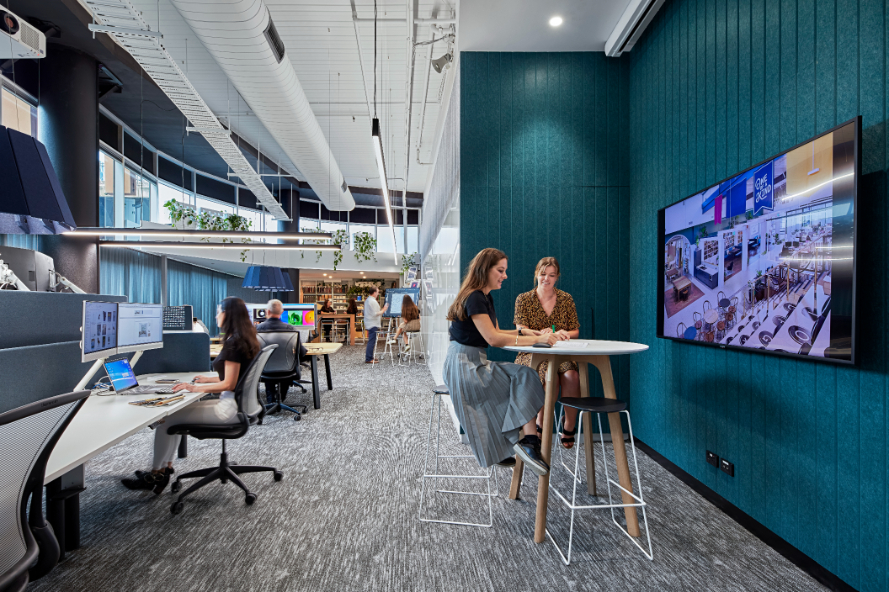 "By standing back and looking at our breadth of work and expertise, we have been able to build centres of excellence within PTID with strong knowledge in bespoke areas across the seven sectors."
Examples of PTID's knowledge-led approach include the award-winning Australian Road Research Board Port Melbourne office that reimagines a new collaborative workplace fostered by an 'internal super highway' that connects three disparate volumes of a cavernous warehouse, a renovated Sydney flagship store for Gucci that personifies the luxury Italian brand's irreverent approach to design, and studioFIVE, which is a teaching, research and engagement centre at the Melbourne Graduate School of Education that supports multiple modes of education to enrich a future-focussed learning experience.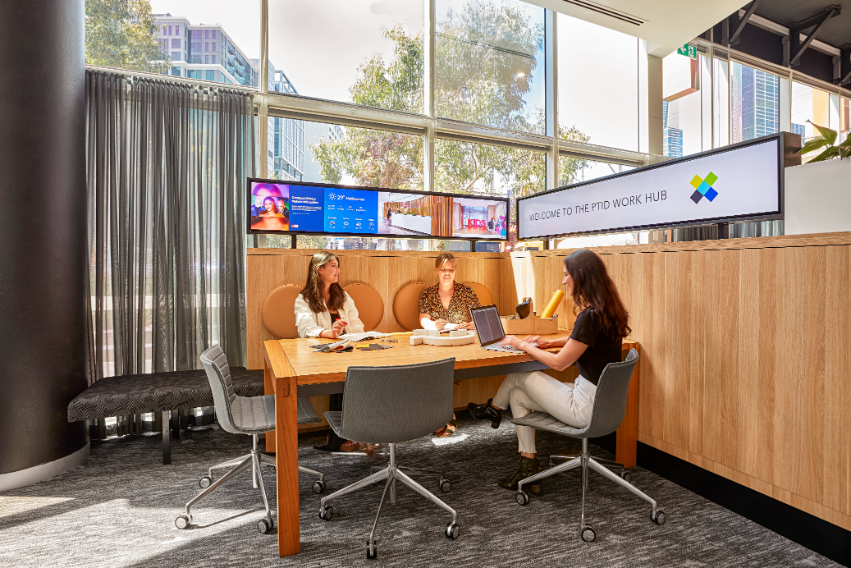 As part of the rebrand, PTID has also reimagined both its Sydney and Melbourne offices to respond to new ways of working.
From these two 'Workhubs', PTID is able to connect with and support clients around the world, primarily in Australia and New Zealand, but also in Asia, South Africa, and Canada.
"We are not geographically bound and can support our clients wherever they are," says Harvey.
Each Workhub enables a flexible approach to work, with cutting-edge technology, agile desk sharing, and inspiring gathering spaces, and has been designed to make the workplace an exciting place for colleagues to gather and share knowledge.
Creating a desirable workplace is particularly pertinent in a post-pandemic world in which work-from-home has become the norm.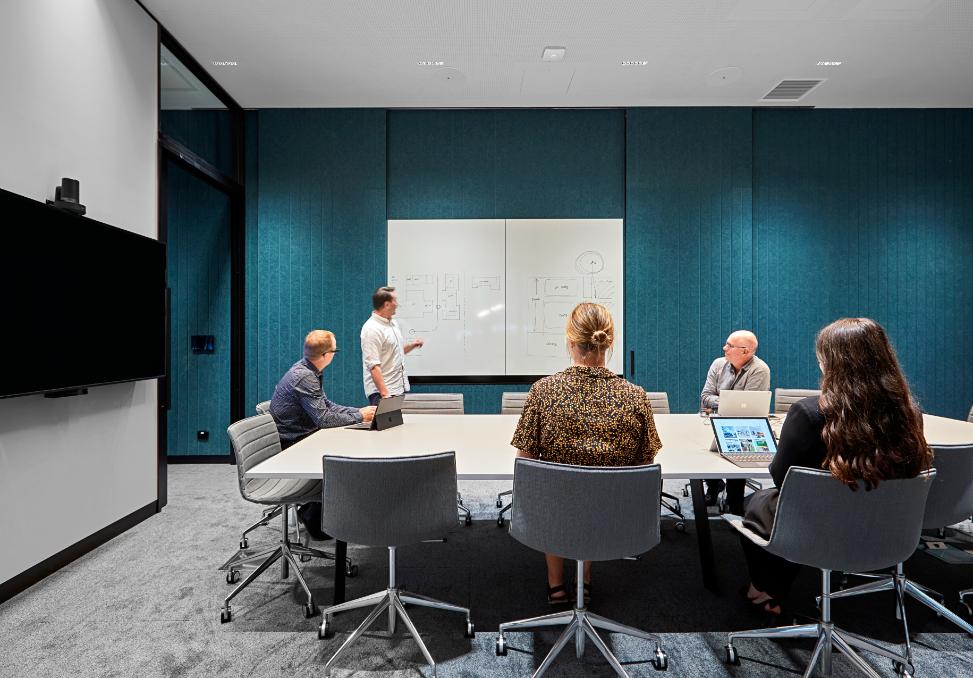 In each case, Harvey says a combination of creativity and problem solving delivers projects in a risk-free way for clients and thought leaders by connecting each of the seven sectors.
"Our people and the expertise of our team is at the heart of the rebrand of PTID."
"For each sector, there is a different leader who we connect with our clients."
Photography by Lisbeth Grosmann.
Established in 1995, Peddle Thorp Interior Design (PTID) specialises in the areas of commercial, residential, educational and high end retail interior solutions. 
Last year, PTID unveiled its "flex-focussed" Flinders Street workhub with rich colour and design choices that "foster genuine curiosity and interest".