Sullivan + Strumpf Sydney has unveiled two exhibitions – 'Into Air' from Dawn Ng, and 'Presage' from Yvette Coppersmith.
Opening August 18, Ng's solo exhibition is the fourth and final iteration of Into Air and sees the Singapore multi-disciplinary artist bring her work to Sydney after sell-out shows in Singapore, Seoul, and London.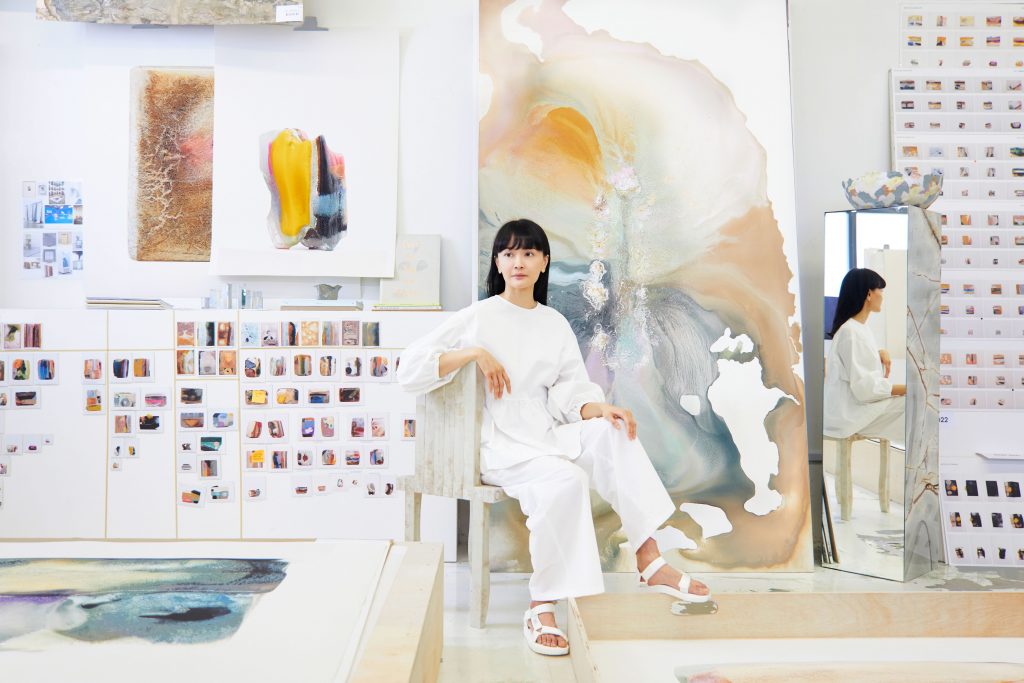 Her work for Into Air began in 2018, with a benign curiosity about holding time in an ephemeral object like ice, and quickly grew into a full-blown obsession, with Ng investing the next three years of her practice into an exhaustive exploration, rooted in developing an alternate understanding and expression of time.
Her process involved the creation of large sculptural frozen pigments with each 60kg block architecture of acrylics, inks, watercolours, and dyes, built-in layers, at sub-zero temperatures, over a month.

Ng then painstakingly documented their disintegration – first melting and then evaporating, in a series of photographs, paintings, and films.
"Ice is a perfect material because it cannot last. Its metamorphosis reflects both the arresting presence and passage of cyclical time," explains Ng.
"The works are all traces and residues of each block's existence as it memorialises its states from solid to liquid, and eventually to air. This passage from monumentality to nothingness is a work of remembrance and an ode to the truth that the most beautiful things in this world are the ones we cannot hold on to no matter how we try."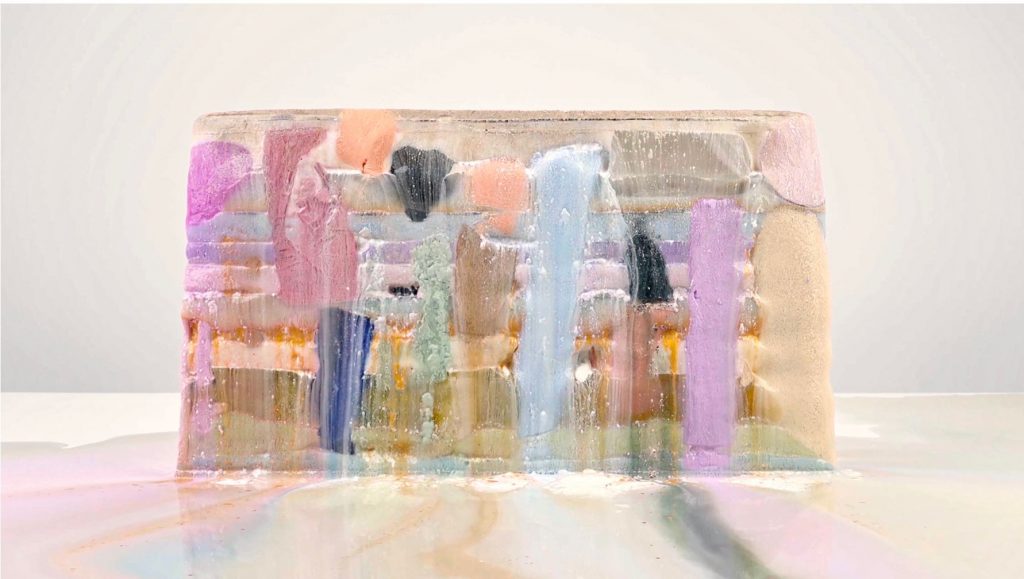 Into Air features a series of works, such as a series of monumental photo portraits of frozen pigment blocks in disintegration called Clocks, a series of time-lapse films, which trace the arresting entropy of a large, layered pigment block of ice called Time Lost Falling in Love, and lastly, Ash, residue paintings created by the manoeuvred staining, dredging and evaporation of melted pigment through large sheets of paper.
Dawn Ng: Into Air opens at Sullivan+Strumpf Sydney on August 18 until September 10. Click here to learn more!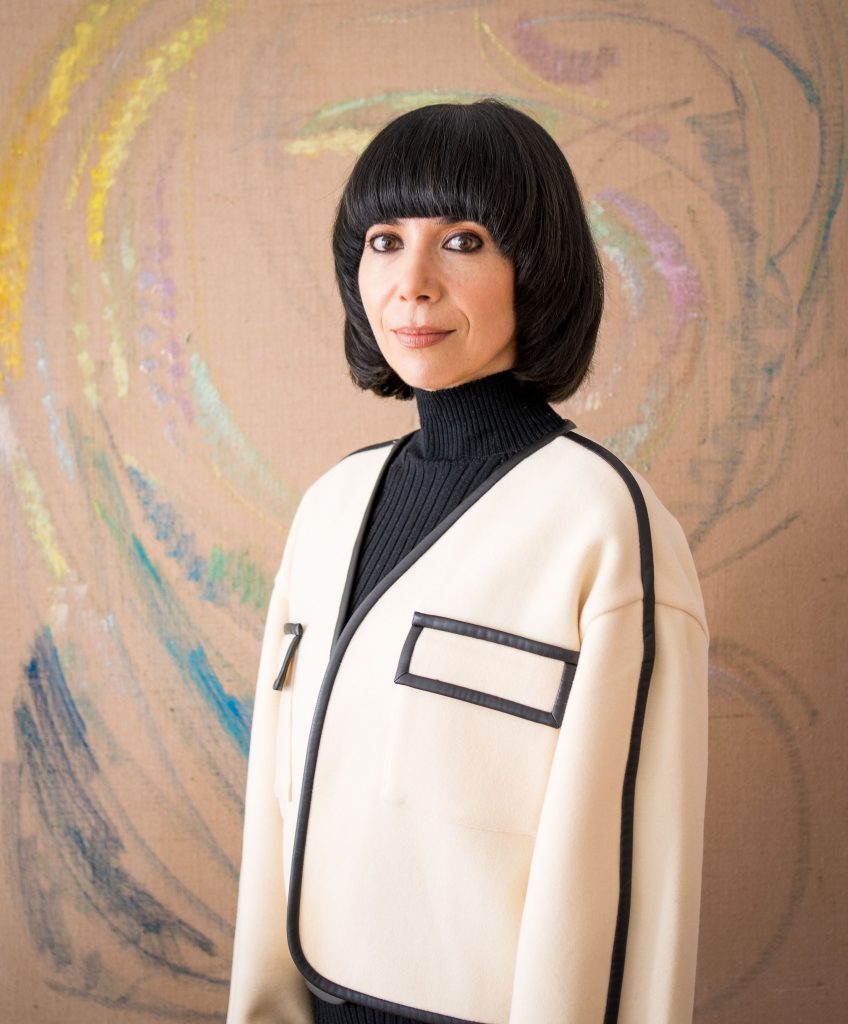 Also opening in August, is Presage from Yvette Coppersmith. Her first solo exhibition in six years, Melbourne-based artist Coppersmith makes her debut with Sullivan+Strumpf by presenting one of her most significant bodies of work to date.
Through a series of oil paintings inspired by the legacies of Roger Kemp and the Ballet Russes, Presage is a homage to colour and movement, in which figuration and abstraction are merged. Informed by the artist's appreciation for dance, costume and modernist painting, the exhibition illuminates Coppersmith's varied influences.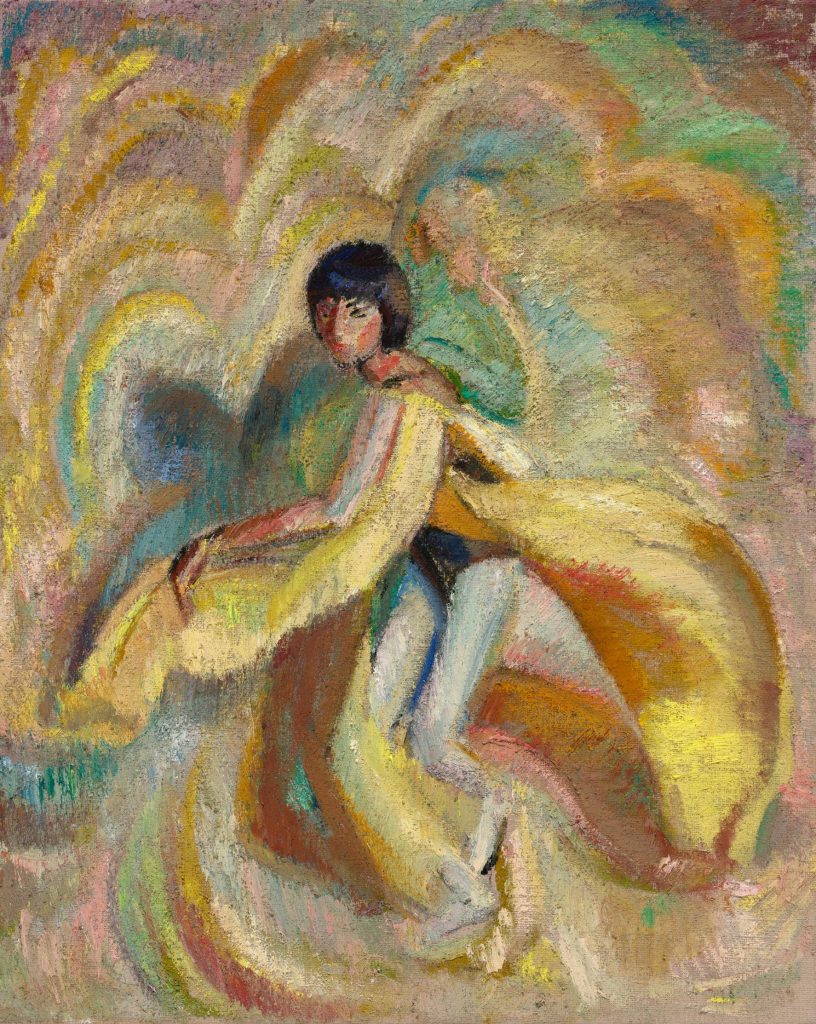 This dynamic offering marks a departure from Coppersmith's established oeuvre and an exciting new chapter by demonstrating her command of a rare visual language that traverses effortlessly between genres.
Over recent years Coppersmith has experimented increasingly with still life and abstraction, developing a particular interest in the interplay of these genres with the figure.
In August 2019 she visited the National Gallery of Victoria's retrospective, Roger Kemp: Visionary Modernist, and experienced something deeply resounding within the highly energetic, nourishing marks found in Kemp's paintings, particularly those from the late 1930s, that had been inspired by the Australian tours of the Ballet Russes.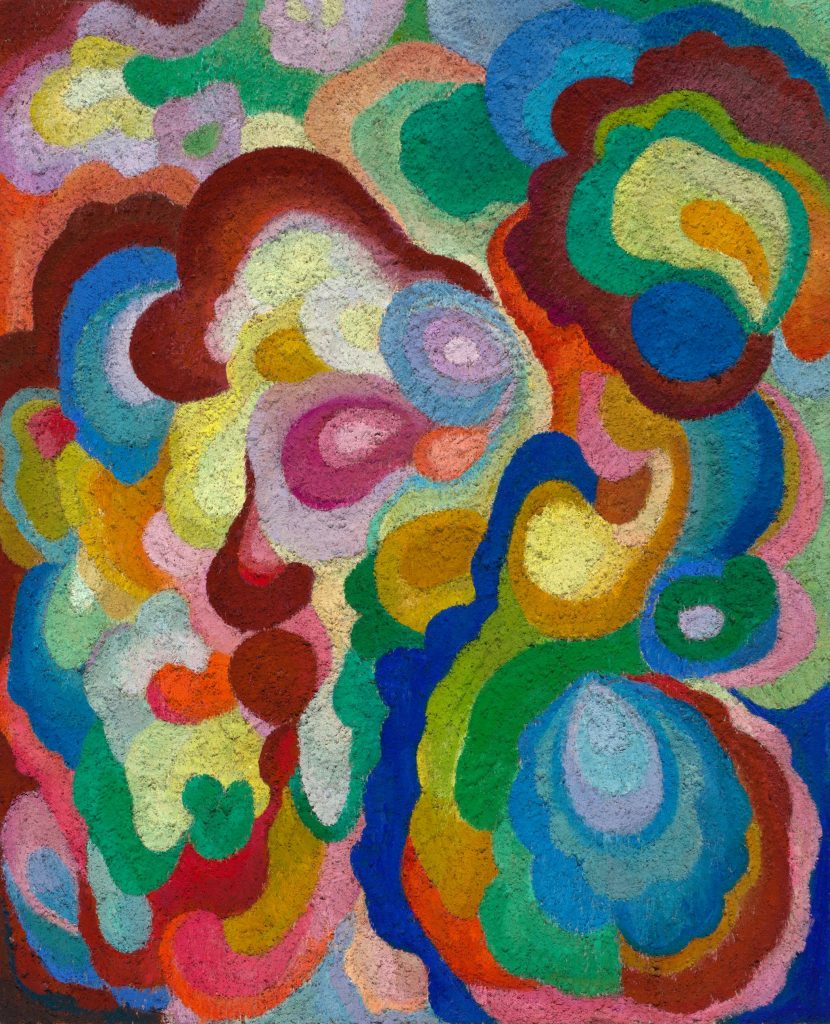 Coppersmith's exhibition's name also comes from the Australian tour of Léonide Massine's Les Présages. The term is also a subtle acknowledgement of the need for collective momentum in the face of irreversible climate change, a cause that Coppersmith is deeply committed to.
Yvette Coppersmith: Presage invites visitors to take their time and sit with the work while listening to an original composition by Melbourne musician Roslyn Orlando. The exhibition opens August 25 until September 10.
Lead image of Yvette Coppersmith in her studio, working on Presage and photographed by Mel Savage.
Last year, ADR spoke with contemporary artists Ramesh Mario Nithiyendran about his exhibition 'The Guardians' at Sullivan+Strumpf Sydney.