PTID has unveiled its "flex-focussed" Flinders Street workhub with rich colour and design choices that "foster genuine curiosity and interest".
Drawing upon its experience of last year's COVID-19 lockdown, the PTID WorkHub was designed to encourage its team, clients and industry partners to "connect physically and virtually.
"PTID believe in creating spaces that positively shape experience, wellbeing and performance, using design as a powerful tool to imagine and deliver the spaces of tomorrow," the studio tells ADR.
"We took our lived experience of the past 12 months of COVID-induced uncertainties and physically disconnection to rapidly reinvent and pivot to a creative but digital-savvy mindset."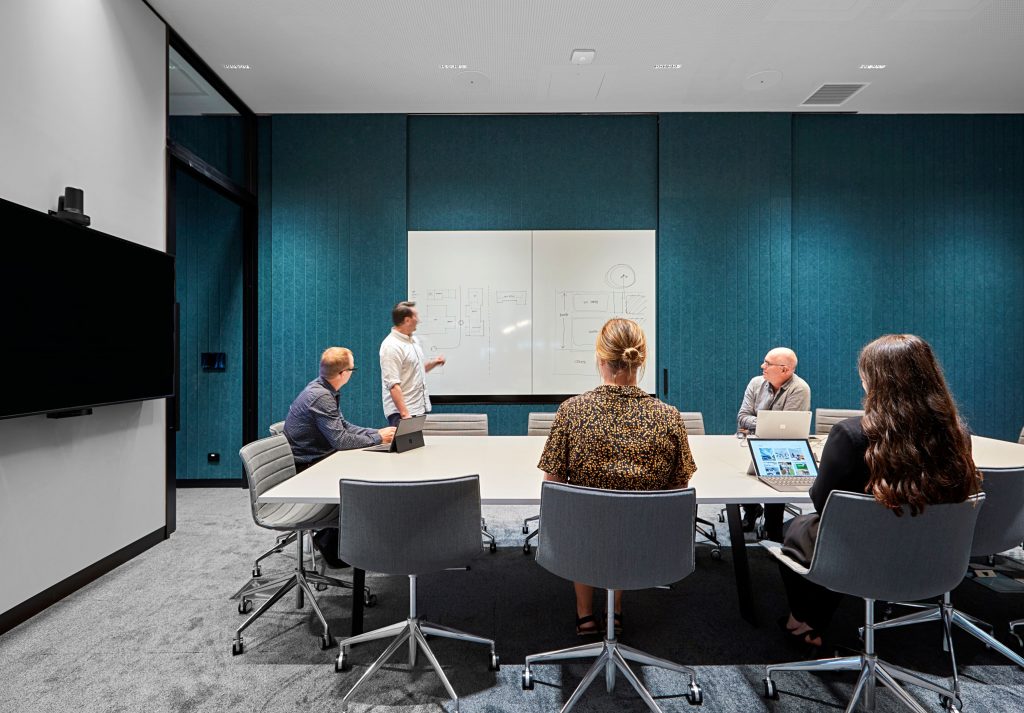 In close collaboration with its landlord, PTID relocated to a ground-level space, which is significantly smaller than its original office and had formerly been a furniture showroom and real estate agency.
The practice says the underutilised space on the prominent CBD intersection gave it newfound "exposure and accessibility" at street level, while also supporting a "variety of workstyles" from "noisy/quiet" to "communal/individual" and "online/face-to-face".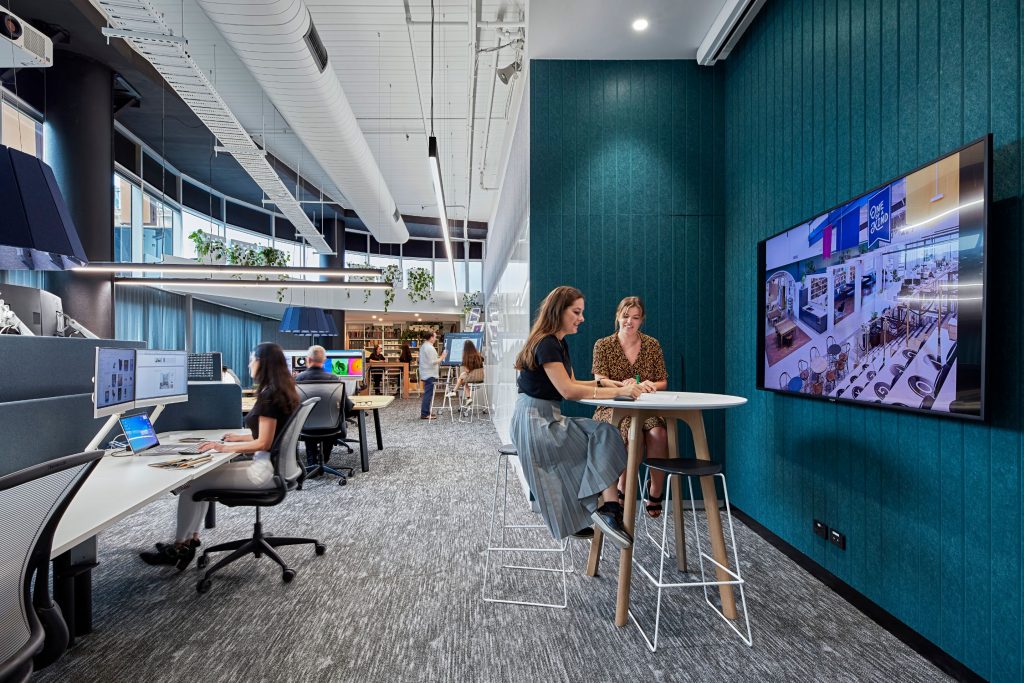 The new office features glass doors that open into a long narrow space embraced by an expansive teal.
Moody grey curtains not only contain and control natural light, but also prevent excessive noise pollution from what is one of the busiest streets in Melbourne.
While the office itself is relatively small, the glass doors can be slid back to open onto the adjoining concrete lobby, which was also designed by studio and features "an ecosystem of cafes, lounges and quality end of trip facilities".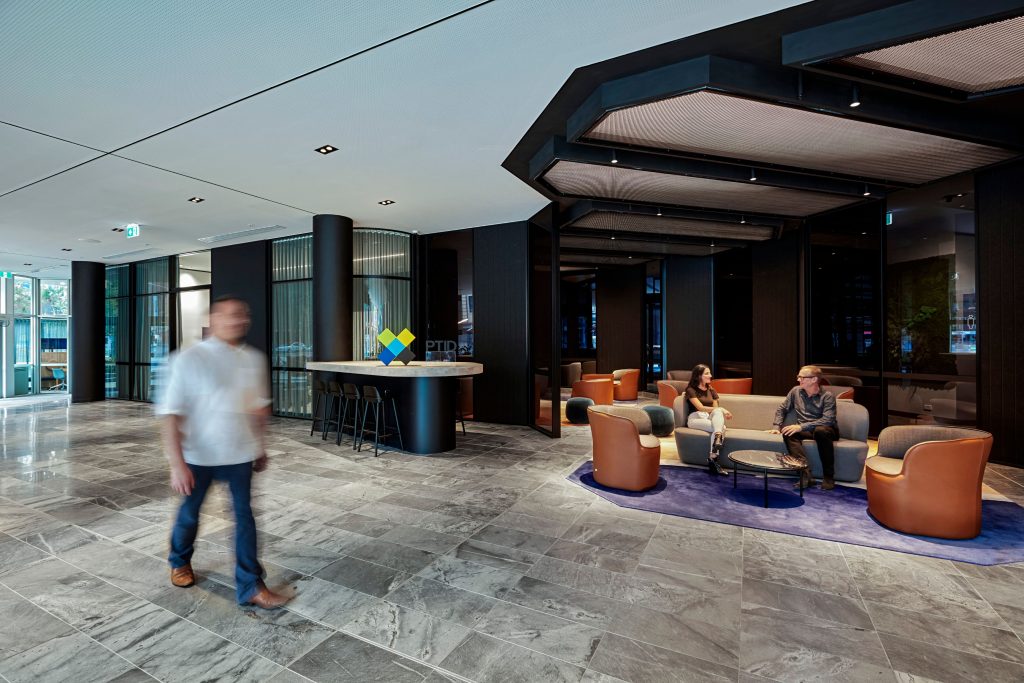 "We envision being able to open the office up into the lobby for events or functions in the future," says PTID director Ben Lornie.
"In this way, the two spaces don't feel separate. The exposed concrete doesn't feel like some cold Brutalist building but rather adds a little bit of grip and the teal walls create colourful tensions."
Another unique feature of the hub is its desk allocation, which has been adapted with the view that not all staff will be returning to the office full time.
With 20 employees and 14 desk spaces, the practice has a hot-desking system that calls on staff to book their desk before coming into the office.
At the end of the work day, the occupant is required to clean the space in preparation for the next booking.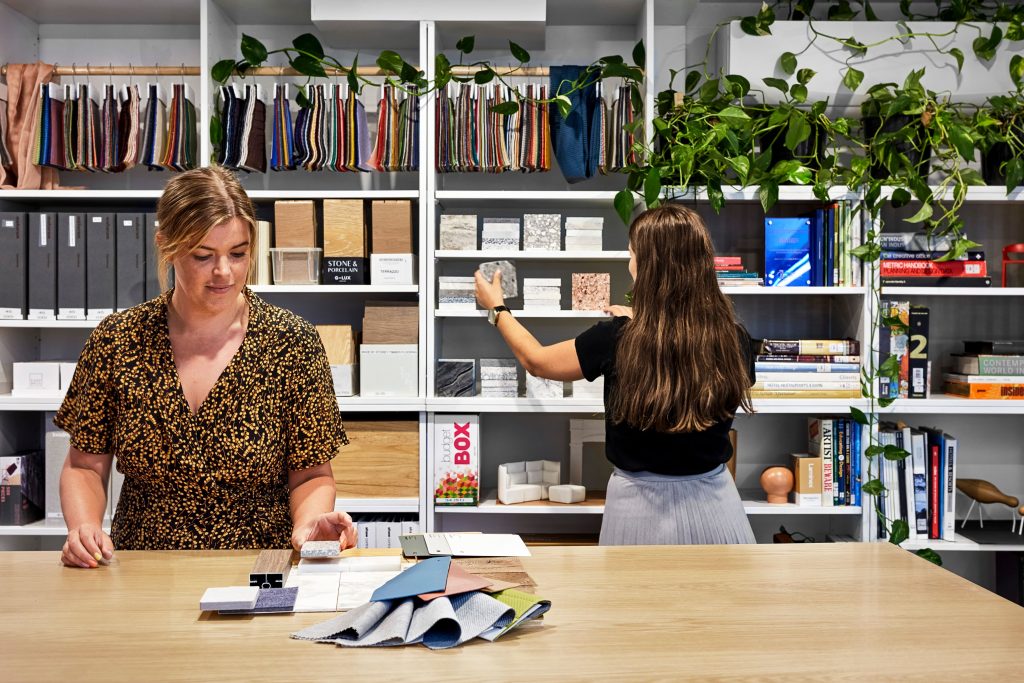 In another reductionist measure, PTID has shrunk its library, located at the back of the office, to the essentials, committing to "leaning on supplier expertise" and online catalogues rather than "filling the space with bulky items that are never referred to again."
Alongside the library and green tile-lined kitchen are staff "cubby holes" and a giant whiteboard and monitor to showcase creative ideas and encourage team participation.
Productive Zoom meetings are a regular occurrence, allowing PTID to collaborate with colleagues at home and in its Sydney office.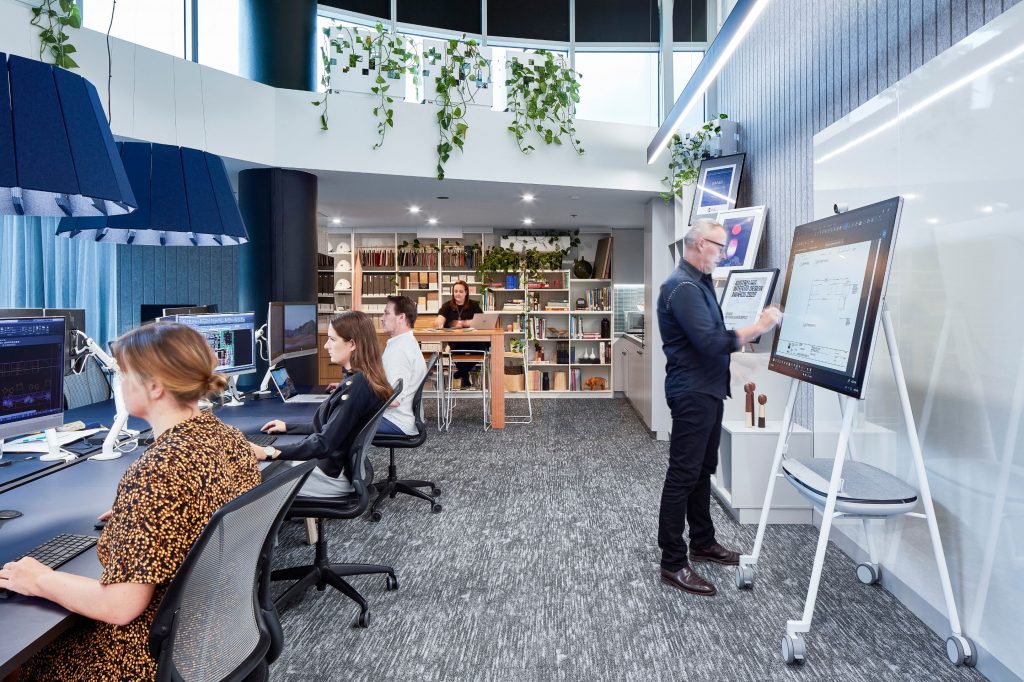 "The PTID WorkHub attracts people – it's placemaking at its best," concludes the studio.
"The space is ordered in a linear form linking public realm to communal to private space, and fits neatly into [the building's] extended amenity, while enlarging our functional footprint and our wellbeing offering."
Established in 1995, Peddle Thorp Interior Design (PTID) specialises in the areas of commercial, residential, educational and high end retail interior solutions. 
Last year, PTID redesigned the new Stockland office in Melbourne's Rialto Tower with an open layout to better reflect the "egalitarian Australian urban community."
Photography: Lisbeth Grossman.