Brookfield Place in Sydney's CBD tops out today, a milestone for the $2 billion collaborative project between Make Architects and Architectus.  
The project ambition was to amalgamate four separate sites in the Wynyard precinct into a new urban heart for Sydney.
The development includes the restoration of Shell House and 285 George Street, breathing new life into a historic Sydney landmark. In addition, 7,000 sqm of high-end retail, a revitalised Wynyard Lane and a major upgrade to Wynyard St.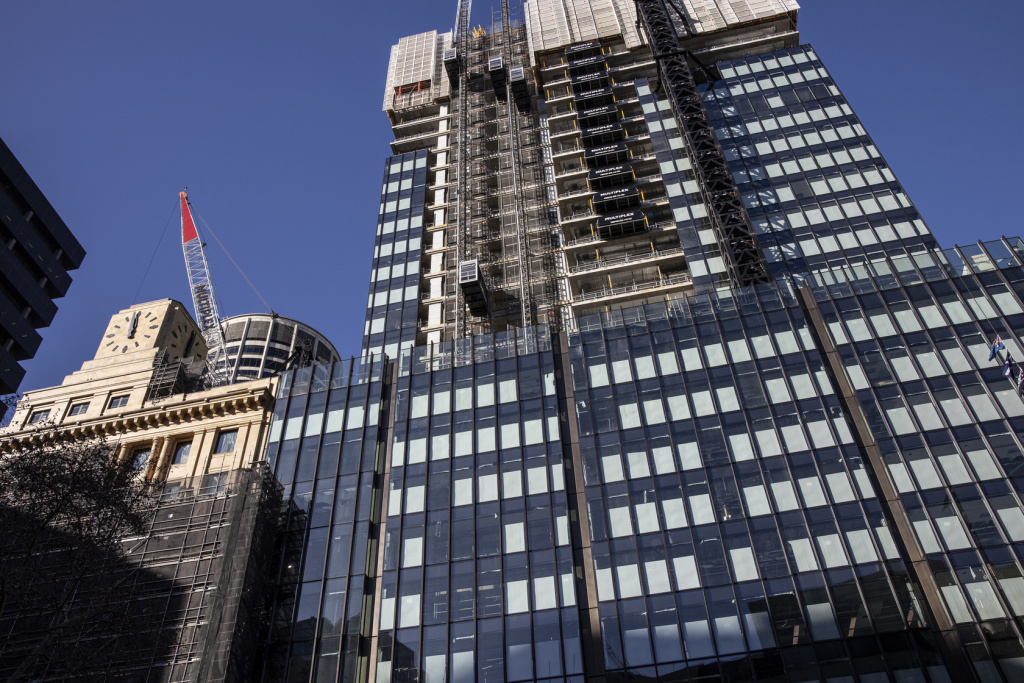 Brookfield Place's centrepiece is 10 Carrington Street:  a visionary new commercial tower comprising 59,000 sqm over 27 levels. The office sets a new standard in workplace design offering world-class facilities, amenities and finishes. 
The project has achieved a world-leading 6 Star Green Star – Office Design v3 rating and, with the former Shell House integrated into the new office tower, will include one of the largest retained heritage facades in the world.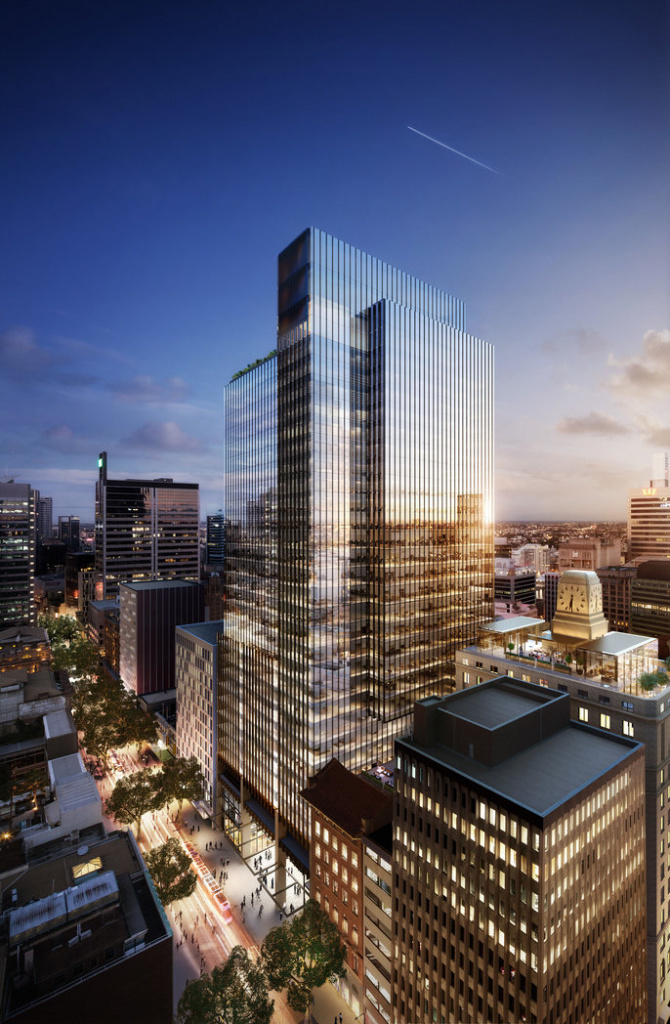 "The design intent for Brookfield Place Sydney was to re-establish this important Sydney precinct as a premium office location," says Architectus principal and CEO Ray Brown.
"The tower has been thoughtfully stitched into the fabric of the city and links to two heritage buildings, providing public access for the first time to the iconic Shell House clocktower via a rooftop restaurant and public space." 
Simon Lincoln, director of Make Architects' Asia Pacific, says Brookfield Place was integral to laying the foundation for the firm's Sydney office established in 2016.
 "It is an important part of our practice's history and a superb scheme which takes a constrained CBD site and stitches it back into the city's existing fabric and infrastructure, providing a sustainable building for the future."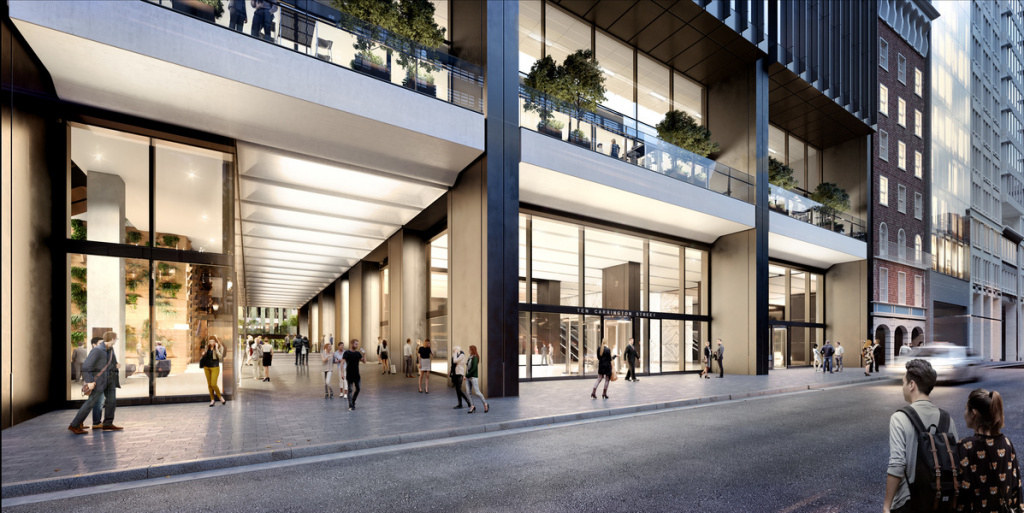 The project provides is a hybrid of  accommodation and new pedestrian connections, and re-establishes Carrington Street as a prime office destination. 
"Ultimately, the scheme gives back to the city by creating a new civic front door for Wynyard Station with new connections from George Street to Carrington Street and Wynyard Park beyond," says Lincoln.
"This milestone simply whets the appetite for completion next year."
Brookfield Place Sydney is set for completion in 2021. 
Earlier this year, Make Architects released their 'Kinship in the City' report examining the relationship between our built environment and urban loneliness. Read more about their research here.
Renders and photography courtesy of Make Architects and Architectus.