In 2014 Heatherwick Studio was commissioned to radically rethink two heritage rail buildings from the 1850s in London's King Cross as a major new shopping district and public space. With the announcement that Coal Drops Yard is set to open to the public in October, ADR takes a look at the studio's design. 
The site itself was problematic: the pair of elongated Victorian coal drop buildings were built to receive coal from northern England for distribution around London by barge and cart. But over the years the ornate cast-iron and brick structures had become partially derelict, serving light industry, warehousing and nightclubs before partial abandonment in the 1990s.
The challenge was to transform the dilapidated buildings and long, angular site into a lively retail precinct where the public could gather and circulate.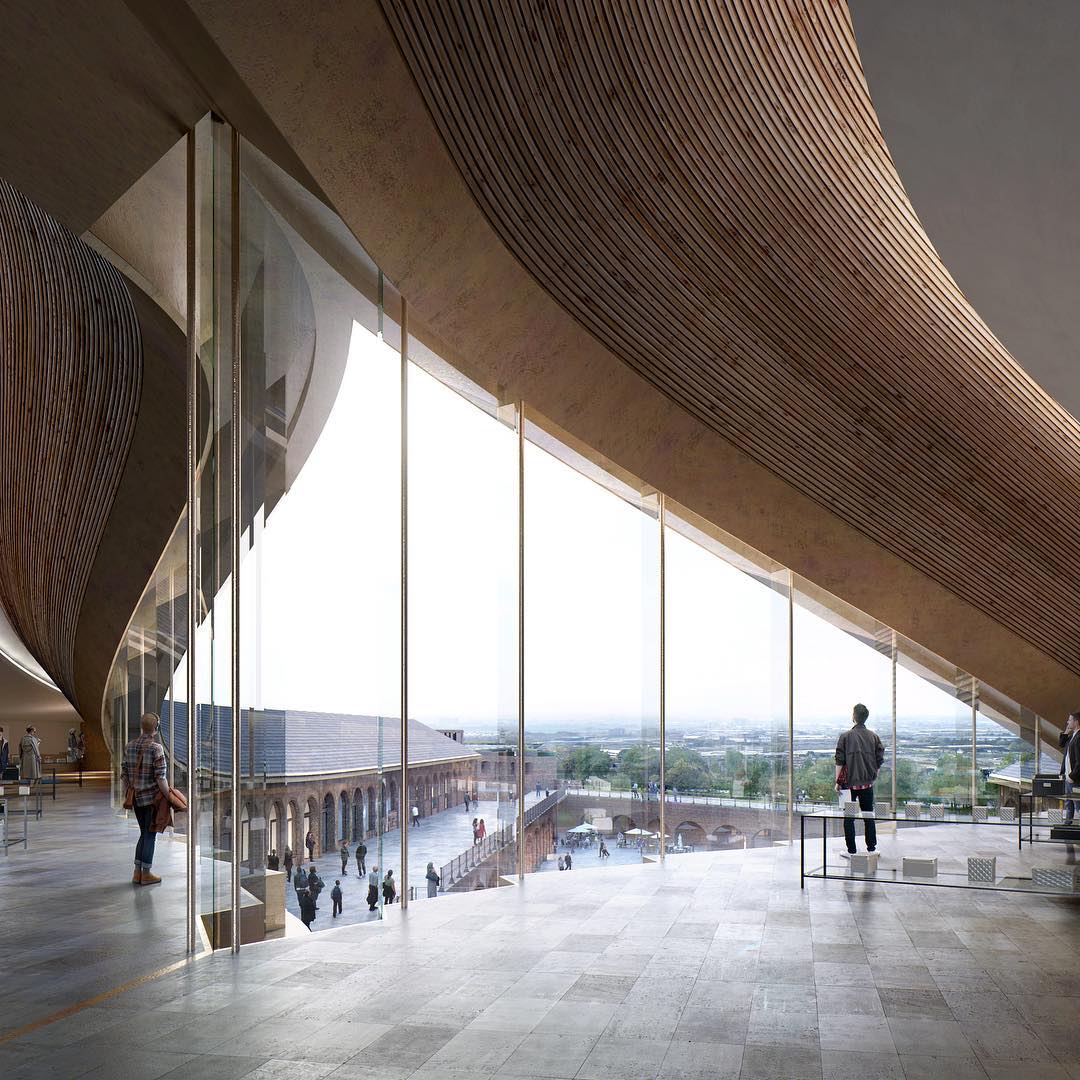 Heathwick Studio's design extends the inner gabled roofs of the warehouses to link the two viaducts and define the yard, as well as creating fluid patterns of circulation. The flowing roofs, supported by a new freestanding structure interlaced within the heritage fabric, rise up and stretch towards each other until they touch. This forms an entirely new floating upper storey, a large covered outdoor space and a central focus for the site.
"My studio has been based in King's Cross for over 17 years, so it's been an enormous privilege to reinvent such a locally significant site," says Thomas Heatherwick, founder of Heatherwick Studio.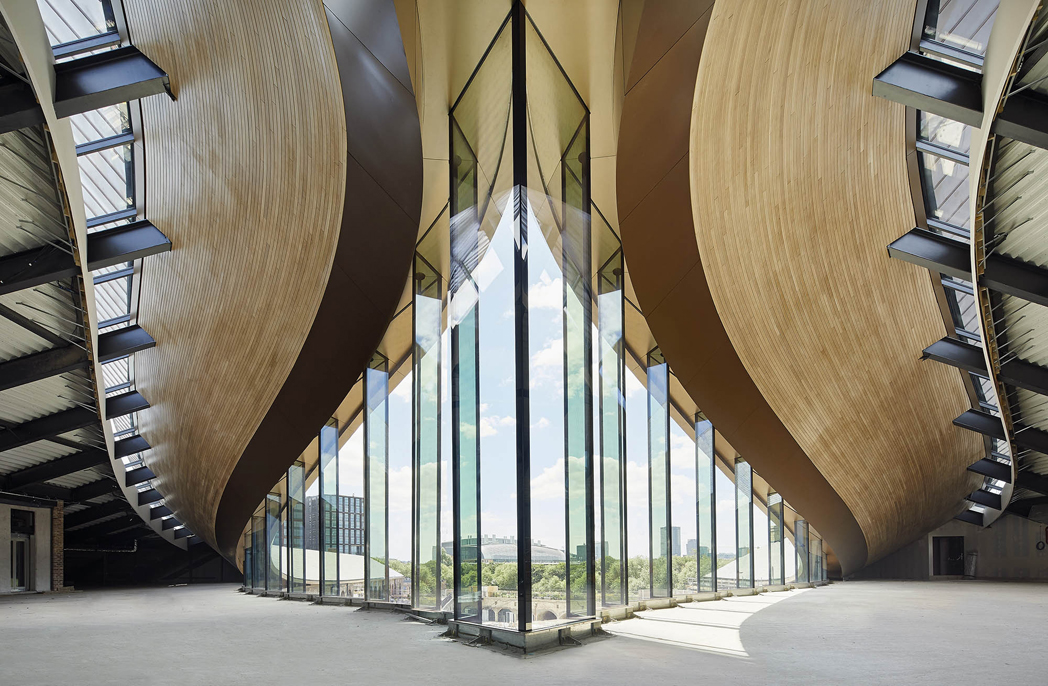 "These extraordinary buildings were first built in 1850 and have lived an unusually rich past, first serving as infrastructure, then warehousing and offices. To most people, they are famous for having hosted nightclubs for over a decade. We believed there was an opportunity to celebrate the heritage of the existing structures rather than destroy them. As the opening approaches, we're all looking forward to seeing how Coal Drops Yard can not only serve as an unusual place for shopping and eating but also become a destination in its own right; a special new space that the public can make their own."
The studio's design celebrates the specific texture and history of the Victorian industrial buildings while creating 100,000 sqft of new public space, including retail and dining
destinations. The 55 units vary in size, accommodating a wide range of established and emerging brands, alongside new restaurants, bars and cafes.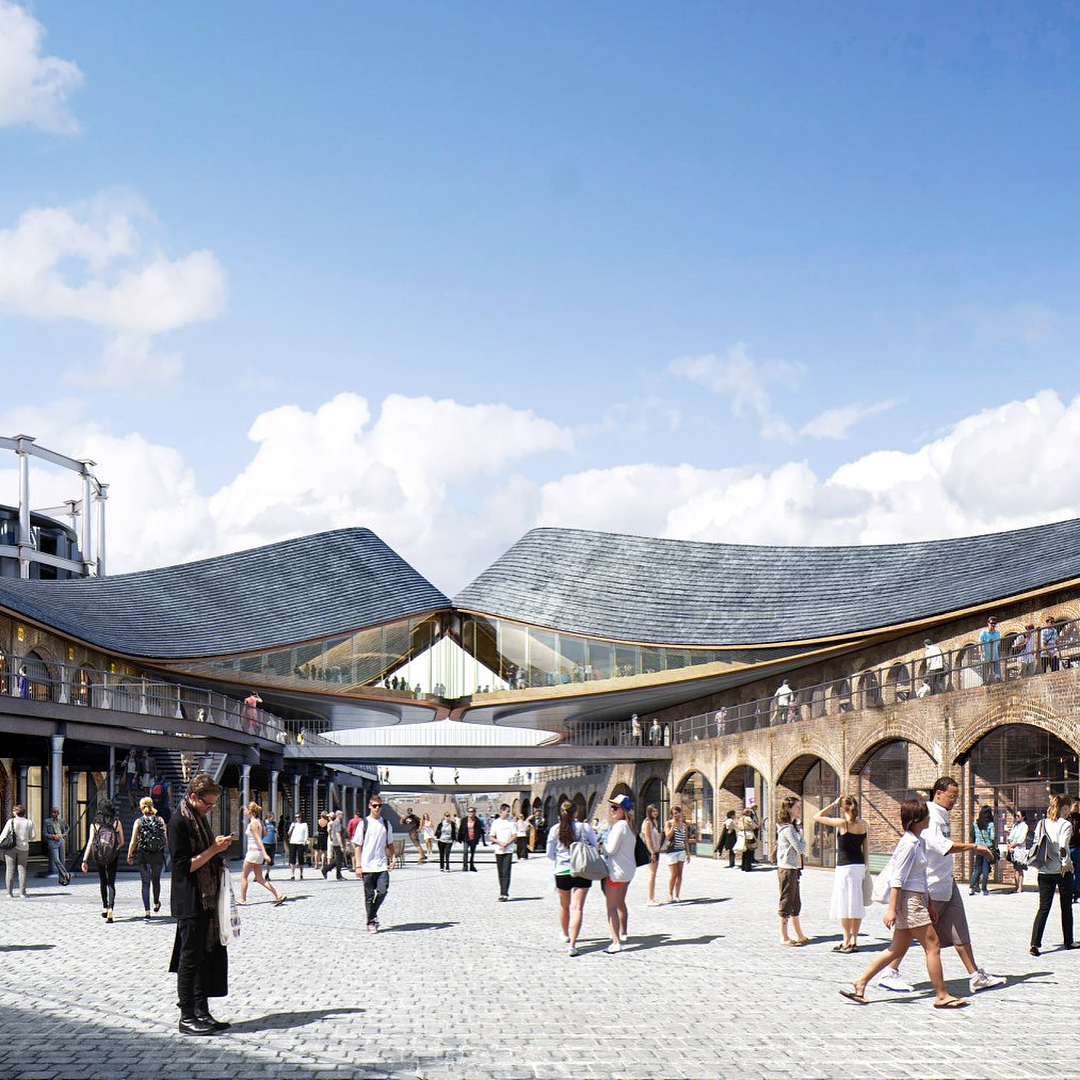 Tamsin Green, project leader at Heatherwick Studio, adds: "It has been a great challenge to transform these historic Victorian structures from their former industrial use into a place that is fully publicly accessible for the first time. The integration of the new curved precision engineered elements into the historic context has posed many challenges to the team, necessitating a rigorous and flexible approach to design development and coordination."
Image credit: Hufton + Crow