Written by Sonia Salera. Photography by Peter Bennetts.
MAKE Architecture's Local House takes an existing Californian bungalow and transforms it into something magical: a playful space designed to foster a sense of community, bringing elements of the communal to the private. A multi-use home, Local House is well-deserving of the numerous accolades it has won, including a highly coveted award in the 2015 Interior Design Excellence Awards (IDEA) within the Residential Single category, the largest and most competitive category in the competition.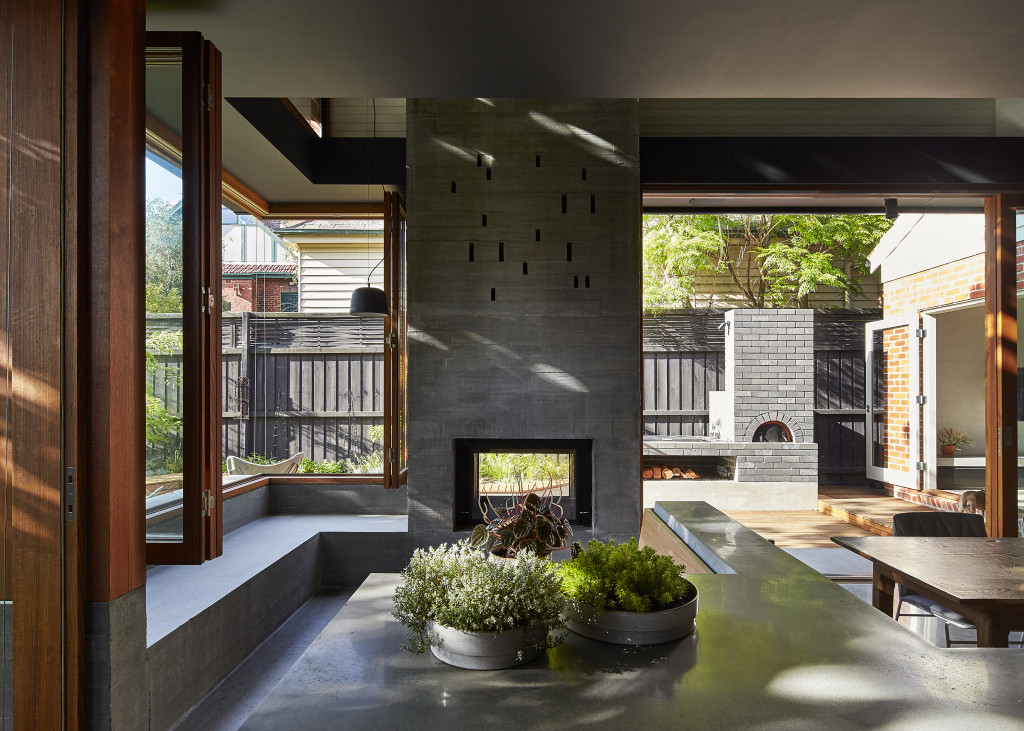 Located in the chic Melbourne suburb of St Kilda, its original foundations have largely been maintained, with a two-storey gable feature added to the exterior of the house that serves as a focal point of the design. MAKE Architecture has deviated from the standard renovation format, using the gable as an innovative way to extend the house.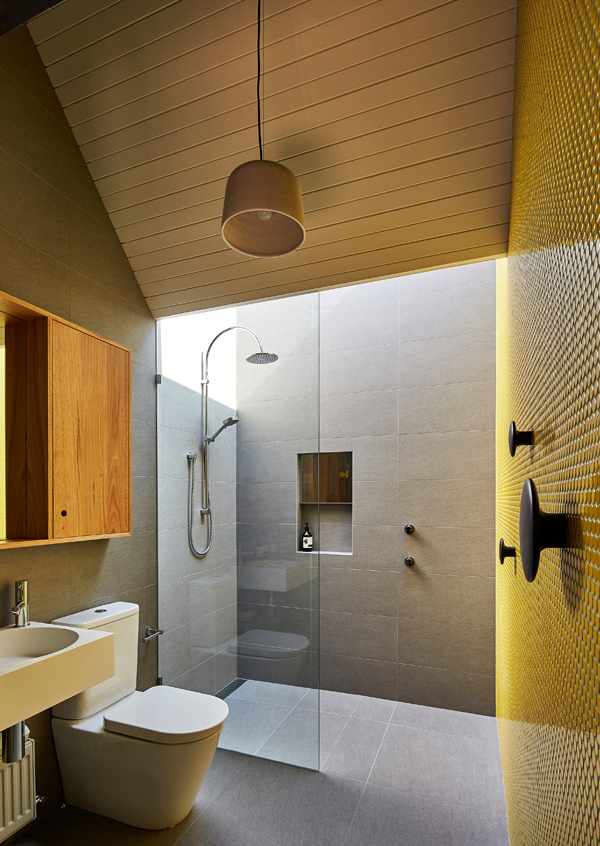 Timber and concrete contrast well, with MAKE Architecture using timber screen panels to mediate the sun and restrict the view from neighbouring properties, while concrete is used in a functional way in the form of benches and durable surfaces. MAKE Architecture has used texture to create an interesting blend of warm and cold, and light and shade.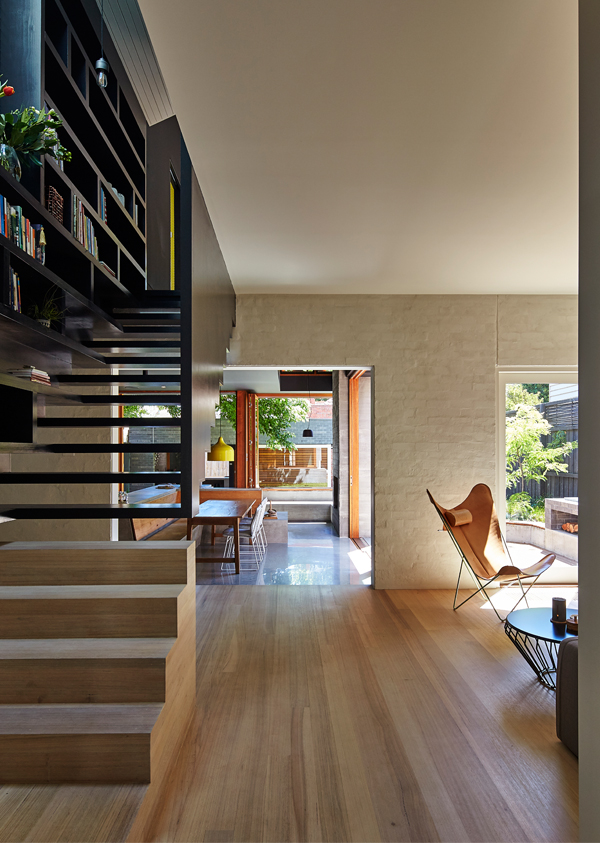 A floating staircase from the living area to the master bedroom divides the space in a unique and interesting way. Pops of vibrant colour pepper its design – particularly noteworthy is the canary yellow tiling used in the bathroom.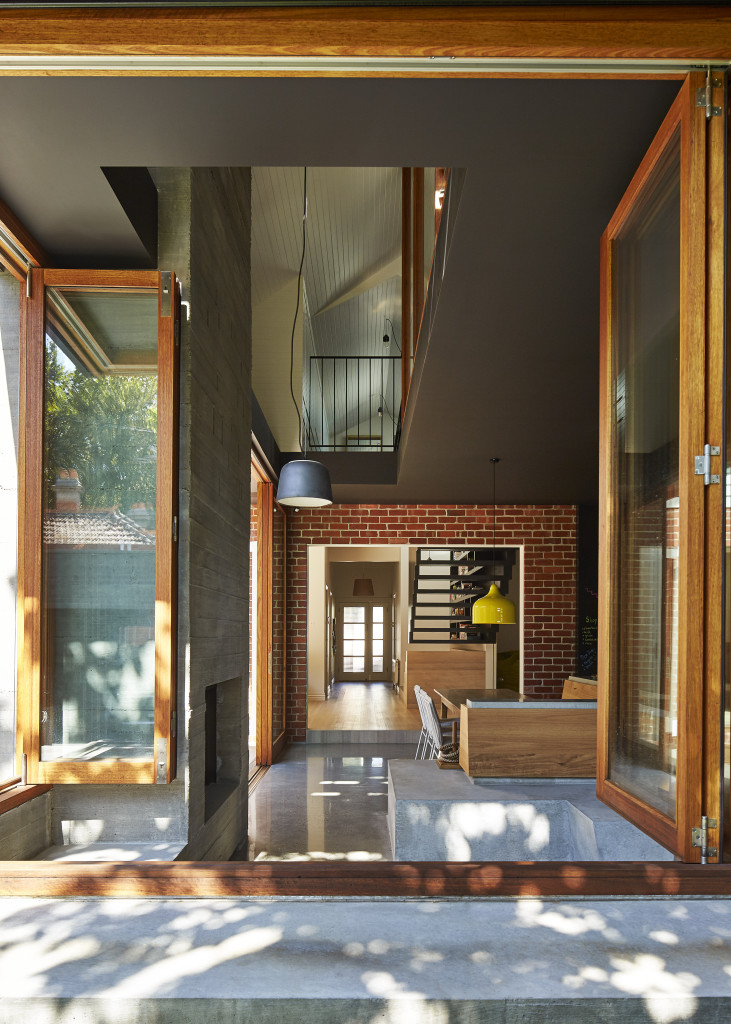 Connectivity is key to Local House: it is designed to not only connect complementary architectural elements to one another, but also to connect its clients to their family, friends and community. The project has been described as 'café-like', with the kitchen opening up into an outdoor pavilion that blends almost seamlessly from inside to outside. An indoor/outdoor fireplace and pizza oven contribute to the sense of community that the client and MAKE Architecture has tried to draw out.