Above: Artist's impression of 3 Parramatta Square, render courtesy JPW.
The vision for the final building on Parramatta Square has been revealed, after Johnson Pilton Walker (JPW) won an international competition to design the structure.
The 16-storey, 35,000sqm office tower is located at 3 Parramatta Square, and is planned to cost around $320 million. A central atrium will draw ample natural light into the public areas and workspaces, and the building is expected to achieve at least a 5 Star Green Star and NABERS rating certification. The building will also boast the largest floorplates across the precinct – the typical floorplates will exceed 2700sqm, and some podium floors in excess of 3100sqm – allowing Parramatta to better compete with the Sydney CBD, North Sydney and Macquarie Park office markets.
City of Parramatta Administrator Amanda Chadwick said the design of 3 Parramatta Square responded to Parramatta's rapidly developing CBD, providing flexible workplace environments suited to large, established tenants and small start-ups alike. "3 Parramatta Square is a visually engaging, highly-flexible building which will deliver quality spaces that matches, if not exceeds, other modern office developments," Ms Chadwick said.
"One of the greatest aspects of this space is it connects seamlessly with the public domain – it's a very people-focused building which was a key requirement of our design brief."
Graeme Dix from JPW said the building had been designed from the inside out in order to encourage public interaction and contribute to the diversity and energy of Parramatta Square. "Architecture and the built environment can create extraordinary spaces, but to become places they need people – our approach has been to put people first," Mr Dix said. "The way in which the building works – how it responds to daylight, draws in air, and connects people across different levels and spaces, is integral to creating a place where people feel comfortable, focused and inspired."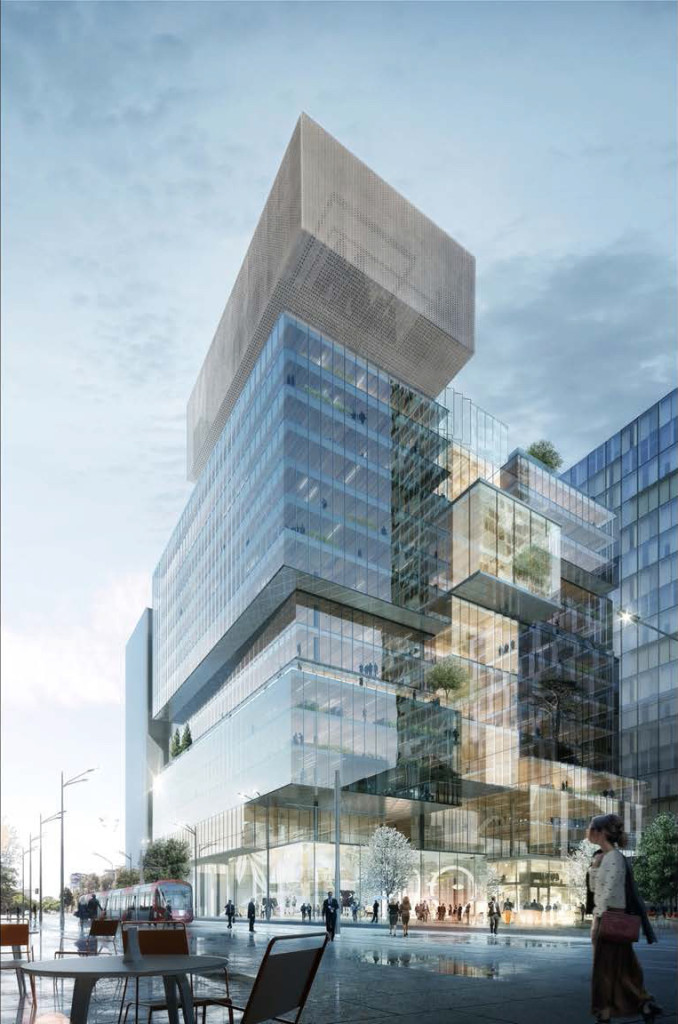 Walker Corporation has been appointed as the preferred developer for the project, which allows the City of Parramatta to participate in the development and to maintain ownership of up to 50 per cent of the completed building.
In addition to 3 Parramatta Square, Walker Corporation will develop commercial towers 4 and 6 as well as the residential Aspire Tower. Lang Walker, Chairman of Walker Corporation, said, "At the forefront of design and sustainability, 3 Parramatta Square will provide a superior service offering to the Sydney workforce to attract blue chip companies, and will play a vital role in the activation of the public realm, day and night."