Consider what your work–life balance looks like in 2016. How often do you take business calls while out with friends? The last time you responded to a work-related email, were you in the office or at home?
Given the ubiquity and immediacy of the smartphone era, our work is now irreversibly intertwined with our home lives. For better or worse, whether out of convenience or expectation, the modern workforce is used to actioning professional commitments outside the traditional nine -to-five workday. Additionally, a growing number of small businesses, sole traders and stay-at-home parents operate from home for practical and financial purposes – and the houses we live in reflect this cultural shift.
The average Australian house of the 80s and 90s featured a spare bedroom or rumpus room for young children, which, often by default, became an unintentional stockpile for family miscellany. In later years, as children continued with schooling and family needs to be changed, this space may have been converted into a study.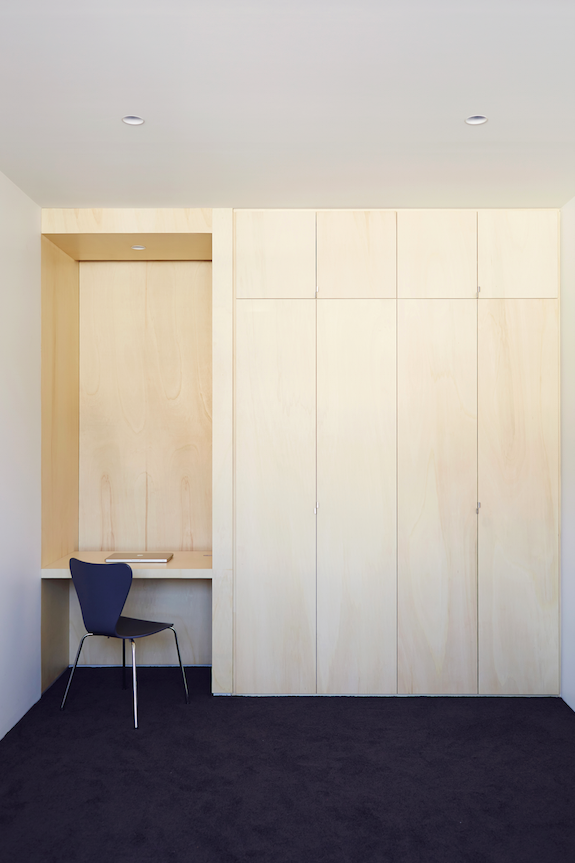 Nowadays, the informal study has matured into the concept of the home office, conceived for the benefit of children and working parents alike. Far from being an afterthought, the evolution of the study within the domestic setting has led to smart furniture and interiors popping up in the home, facilitating a more seamless continuum between work and home life. As homeowners become savvier about the importance of living with good design, furniture houses are increasingly catering to the domestic professional.
Though Stylecraft's range of furniture solutions feature in the high-end commercial offices of General Electric's Brisbane headquarters and NAB in Melbourne's Docklands, the same furniture is being sought by designers to suit the home setting. Interestingly, it goes both ways – to soften and add comfort to the once sterile feel of the traditional corporate environment, the commercial design sector is experiencing a push towards the familiar aesthetic of home.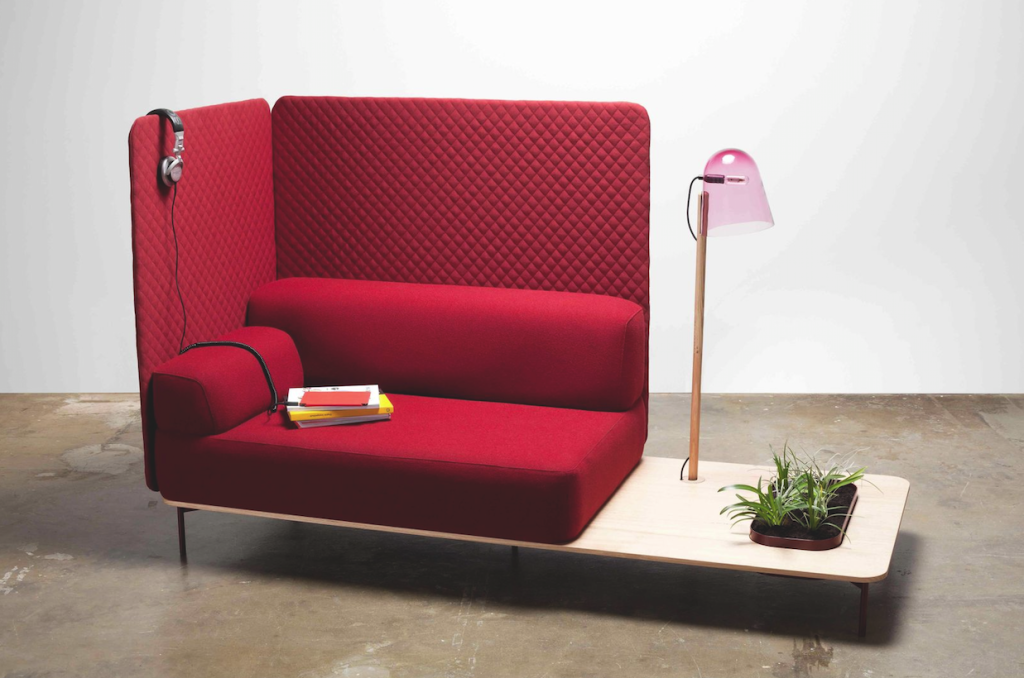 On the home front, residential architects and designers are inherently skilled in extracting the maximum function from peripheral or neglected spaces in order to create offices that can support both professional and personal needs in equal measure. Melbourne-based practice Clare Cousins Architects (CCA) is well-versed in the strategic positioning and resolution of study space – a common feature throughout its portfolio of residential work.
Hertford Sreet House, for example, features two study spaces tailored to suit distinctly different contexts. A study on the first floor takes advantage of its elevated vantage point to access views of Port Phillip Bay. In proximity to a small observation deck on the same floor, the scenic setting provides a space to focus while maintaining a connection to the world outside. By contrast, the minuscule ground floor study is an exercise in clever concealment. A hidden panel at the fringe of Hertford's communal kitchen and living area slides open to reveal a small study nook, with built-in shelving overhead and enough space for a desktop computer.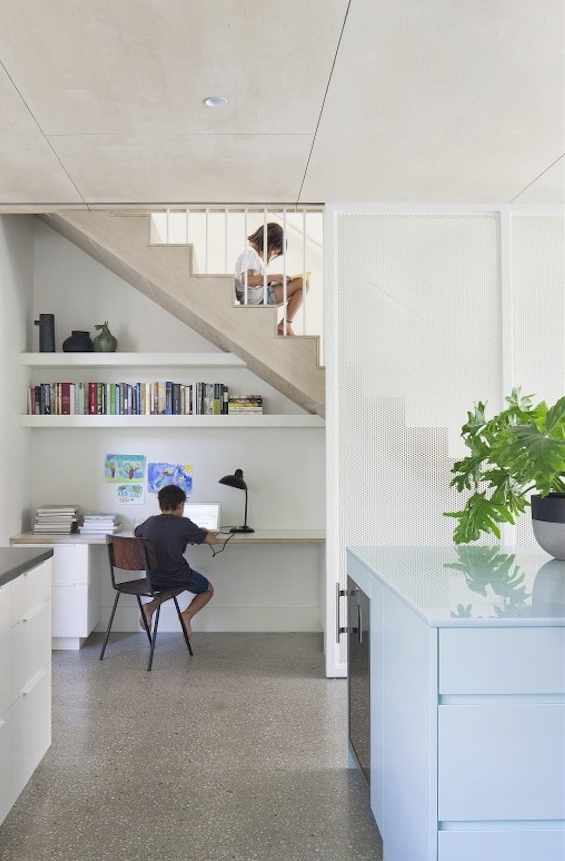 As our cities densify and square metres become increasingly thin on the ground, there is real value in the notion that home offices need not be grand spaces. Similarly, CCA's Gable House fits a sizeable desk underneath the length of a staircase, creating a useful study area off the kitchen that can be neatly screened when not in use. Significantly, both spaces at Hertford and Gable are planted at the heart of the home, encouraging a shift in the working dynamic. No longer are housebound professionals forced to work in a domestic silo away from those they live with, constructive activity is visible and accessible to all inhabitants.
With effective planning and consideration, a well-designed study can add immeasurably to the function and enjoyment of a house, establishing a place for productivity while enabling a vital connection to home life. Whether it is a place to collect thoughts outside the office, or a studio for a small business, if we must work from home, let it be a joy – and let the spaces we live in inspire our best work.
Lead image, Stonewood House by Breathe Architecture, photo by Andrew Wuttke.
Subscribe to MEZZANINE today through newsstands and digitally through Zinio.