With its future still hanging in the balance, Melissa Rymer takes a look back at the history and social significance of Sydney's controversial Sirius building.
Designed in 1978-1979 by architect Tao Gofers, the Sirius building is an apartment complex in the historic Rocks district of Sydney. It is notable for being the only high-rise development in The Rocks. The building is a prominent example of Brutalist architecture in Australia.
There is some contention over who first coined the term Brutalism – though it appears Swedish architect Hans Asplund, British architectural critic Reyner Banham and British architects Alison and Peter Smithson all had some influence in its adoption – but it describes a period of architecture that predominantly used raw concrete, and was a style frequently used in a variety of institutional and government buildings in the late 1950s through to the 1970s.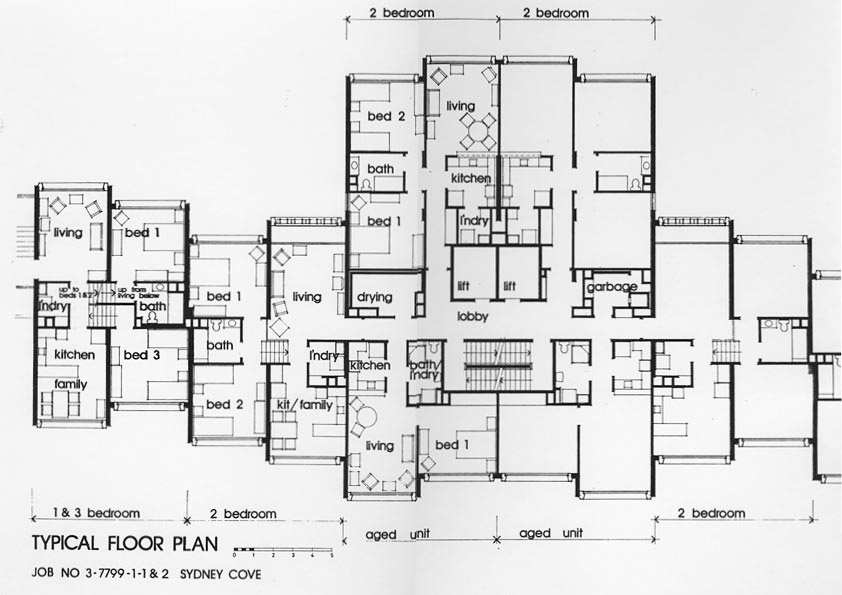 The Sirius complex was built to rehouse public tenants who had been displaced after a controversial redevelopment on The Rocks during the 1960s and 70s.
Sirius houses 79 apartments with one, two, three or four bedrooms, generally with single-storey apartments to two- and three-storey walk-ups. Many of the occupants are elderly, and would never have been able to afford to live in such a prestigious location. The building also has several communal areas, as it was always intended to be a place that would foster a strong sense of community.
The original plan was to finish the building in a white colour to match the nearby Sydney Opera House. Due to budget constraints, however, the building was left in its raw concrete form.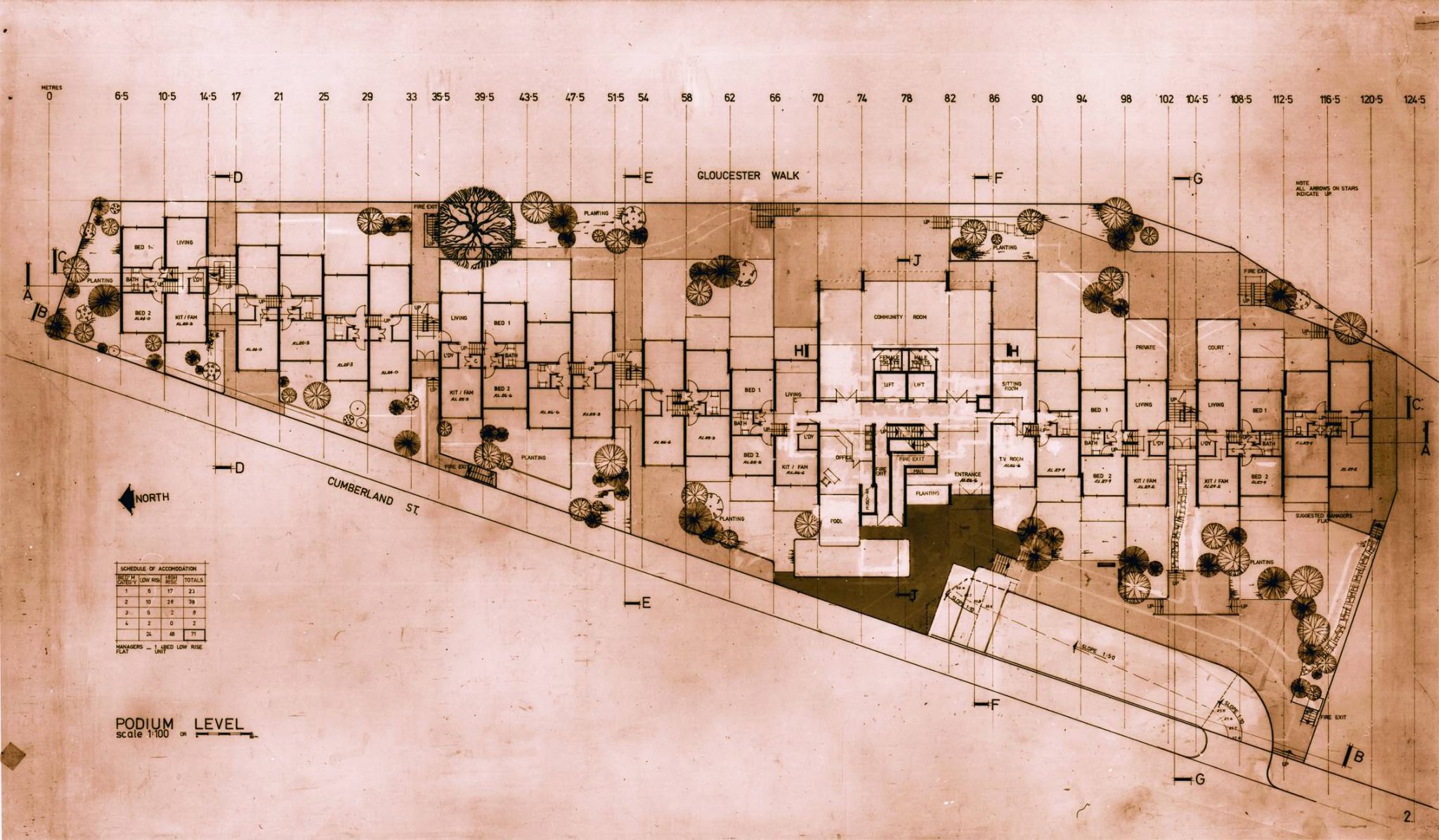 In July 2016, the NSW Minister for Environment and Heritage announced that the building would not be Heritage listed despite a unanimous recommendation by the Heritage Council. The Government's intention was to replace the existing 79 social housing apartments with 250 luxury apartments.
In the face of massive public protest, led by many high-profile personalities, and much to the relief of the inhabitants, the building was given a reprieve, although recent developments, with the NSW Government launching an appeal, mean its fate is still up in the air.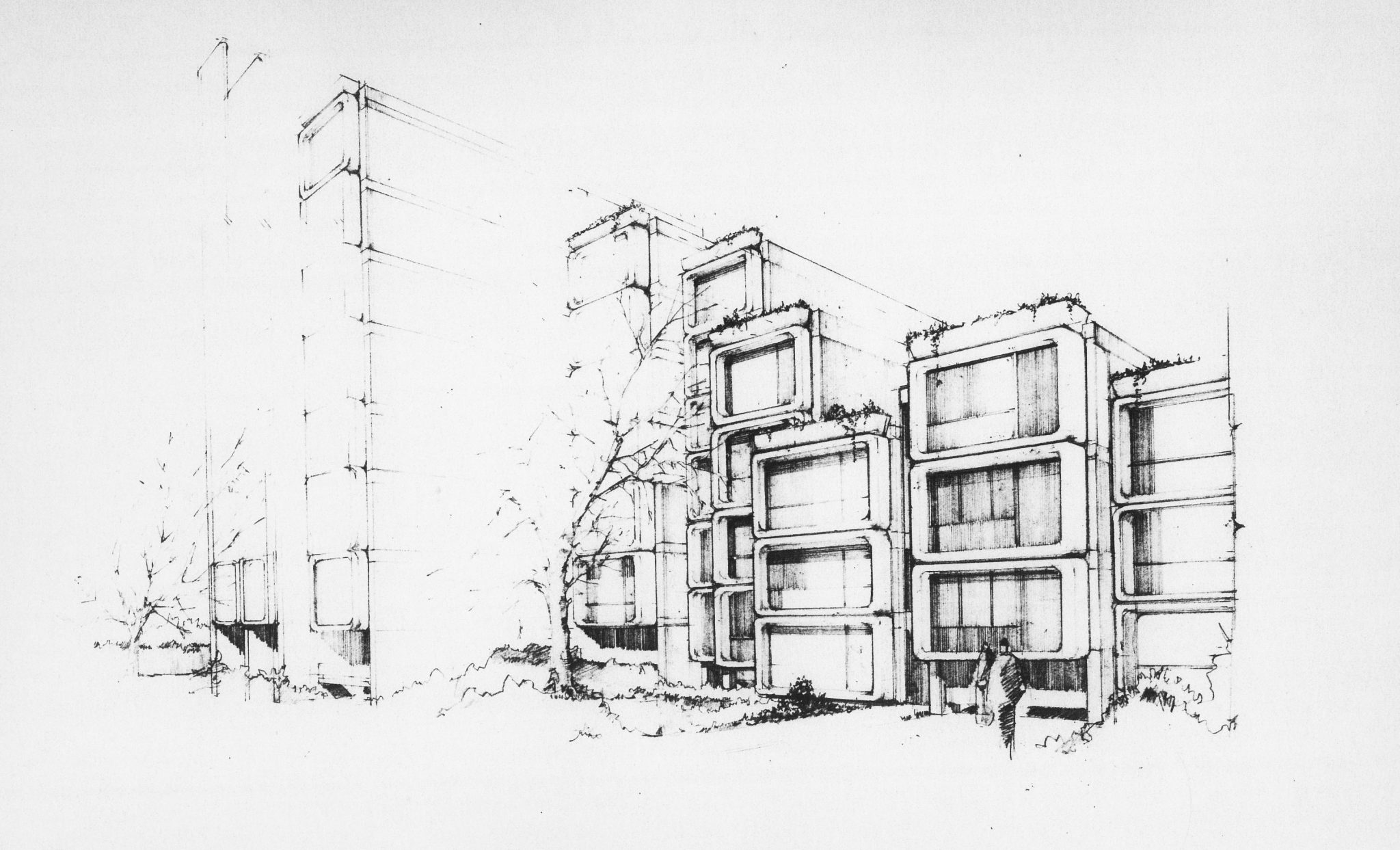 While it is yet to receive a Heritage listing, it is hopeful that this important building will ultimately be saved from redevelopment.