Photography by Andrew Wuttke.
This piece is part of an IDEA retrospective series of interviews and articles conducted and written by local CATC interior design students, which will feature in the coming weeks in the lead up to the IDEA 2014 event and anticipated release of the book Life Spaces: Live Work Connect.
For a 400-page limited edition hardback book of this year's IDEA winners, order your copy of Life Spaces: Live Work Connect.
Jeremy McLeod of Breathe Architecture Melbourne is building a design culture that blends wholesome quirkiness with practical functionality. Breathe designs are unique and timeless, producing thoughtful buildings with an ongoing commitment to the environment and sustainable design.
Their work in refurbishing Richmond's National Hotel has converted the old Victorian era pub into a space bustling with the non-stop industrial edge of 21st century China. In a short time frame and within a modest budget, this spectacular refurbishment is the result of a close working relationship between Breathe Architecture, the client and builder. Clever and thoughtful design has led to a project outcome so exquisite and unpredictable. Almost every aspect of the design has its own story to tell.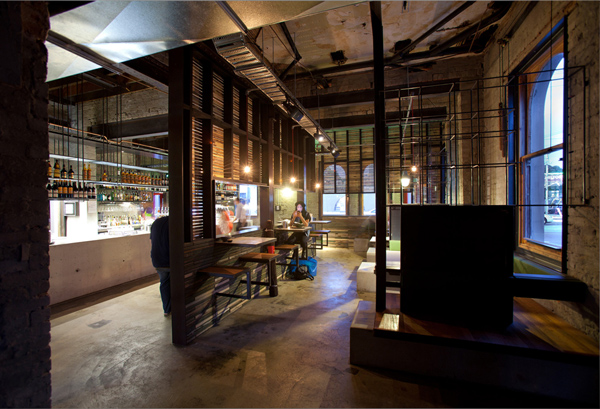 How did you feel about winning the 2012 IDEA Designer of the Year Award?
Very shocked and totally surprised to be honest. We are a small firm and we were up against some great firms that had completed some incredible work. We felt very lucky and excited!
What did winning this award mean to you and Breathe Architecture?
It has altered the way in which our clients see us. We are seen now more as a design practice rather than a sustainable architecture practice.
What would you like Breathe Architecture to be best known for?
Thoughtful buildings, built responsibly. We want to leave a legacy of architecture behind us that makes the city a better place.
What elements of design does your ideal space capture?
As humans, we relate to things with all of our senses. So for us we try to make a space that appeals not only aesthetically but also we want a space to be warm acoustically and soft to the touch.
Sustainable design – what came first, the love of the environment or the love of design?
I guess my first love was for the environment – It was an integral part of my upbringing. As a child however I had a love of structures. I used to lay in the backseat of our car as a kid and stare, mesmerised, up at the steel skeleton of the steel bridge near our home. I guess this interest in bridges and steel was the beginnings of my love for architecture and design.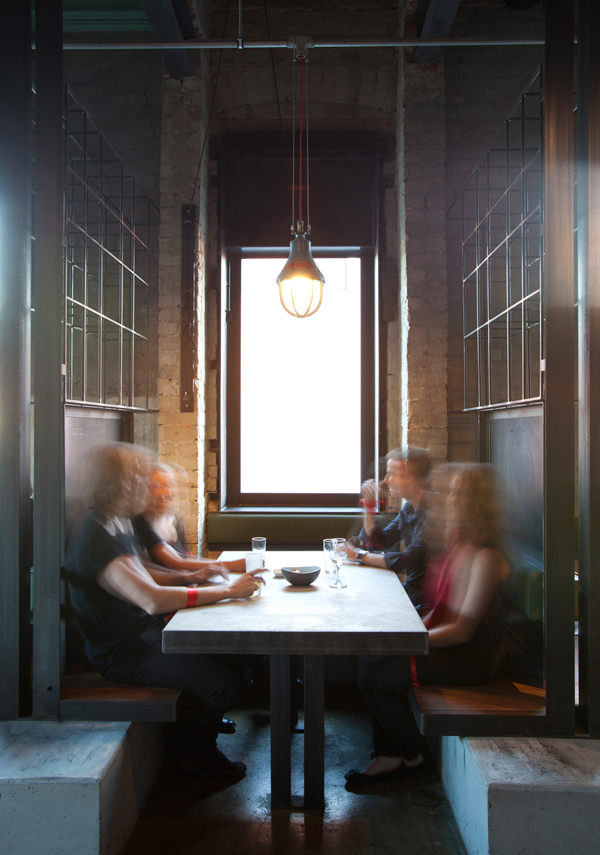 How have clients felt about your innovative down to earth spirit?
Over time it has become easier. To begin with we had to convince every client of the benefit of trying something a little bit different. Overtime we started to build a client base of people who came to us because of our previous works. As a result, it's getting easier to find interesting projects to work on. We're very lucky.
What is the biggest design challenge that you have faced?
Time versus money. In our profession you need to invest time into researching and developing an idea. In a world of small budgets, it can be challenging, but we aspire to develop great design solutions for all of our projects – big or small.
What current trend in design appeals to you most?
The way that we approach design is from a conceptual base. It's sometimes difficult but we try not to respond to trends. We research the site, its history and the client, and out of that research, develop a conceptual framework as a starting point for the design. We aim to create something delightful that can be timeless.
Is there a particular venture that has really impressed you when it comes to sustainable design?
The Rural Studio in the United States. Founded by Samuel Mockbee, it placed architecture students in townships of abject poverty. They designed and built beautiful but useful buildings in these towns with recycled and disused materials. They brought dignity to towns with nothing and introduced them to modern design and recycling simultaneously.
How would you like to see design in general progress over the next 10 years?
We are incredibly lucky we live in Australia where there is a great and growing design culture. Year on year, the quality of design continues to improve. We are becoming a very visually literate society fuelled by technology and fast access to imagery. New ideas are shared; they stimulate creativity and in turn inspire designers to do better work. I look forward to seeing what the city will look like in 50 years.
What type of projects has Breathe Architecture seen over 2013?
We have been working on The Commons, 24 stripped back, spacious, apartments. An iconic Melbourne pub refurbishment, a cute little café, a couple of interesting houses and a conversion of an old car park into apartments. It has been an exciting year for us with great clients working on a wide range of fun projects small and large.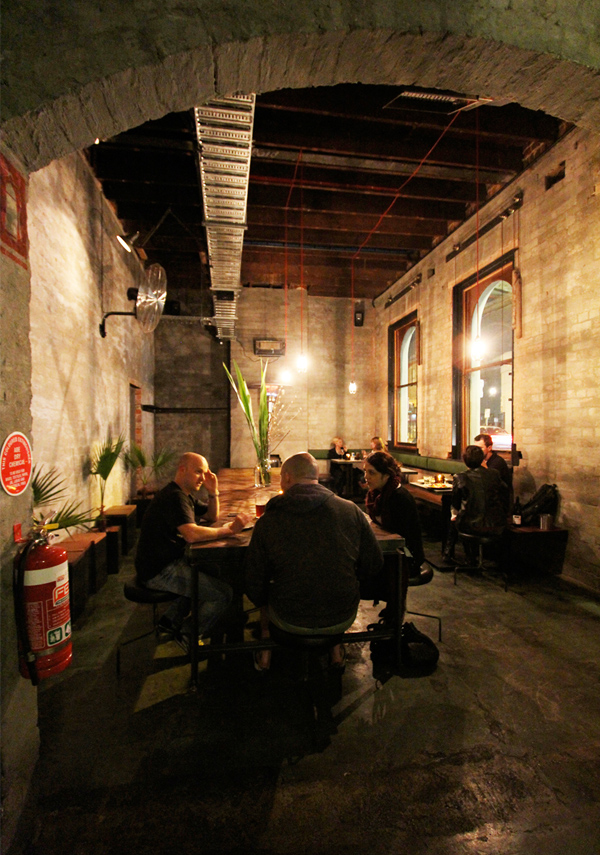 What is your favourite project?
The National Hotel. We had a fantastic client group who trusted us, and an epic builder. The result was an amazing building produced within an incredibly compressed time frame.
I can't begin to tell you how good that builder was. Every idea and sketch was executed beautifully I could not have done the project with anyone else. I still love going there.
How did the National Hotel project come about?
The client was a group of Melbourne hoteliers with interests in some iconic Melbourne venues. They interviewed a series of architects and we were chosen as the right fit for The National Hotel (probably because of its relatively small scale and budget).
What was the significance/impact when it was completed?
The renovation of the National Hotel reinvigorated a flat spot in Victoria Street, Richmond. The revitalised hotel has helped activate the street and engage the community.
What was the inspiration for the design?
The National is located in Victoria Street, halfway between little Saigon to the West and the massive IKEA store to the East. So we saw the site as being mid way between Vietnam and Sweden, i.e. China. We imagined the Historic National Hotel existing in a 21st century China – not the romantic idea of the oriental, but rather the rapidly developing, economic, industrial and military power of today.
Spatially, we divided the hotel into provinces, each with their own material dialect and then we united it all with one powerful element, the concrete bar.
Materials were selected to reference China as an industrial powerhouse. Forget delicate silk red paintings. The National Hotel is all concrete, steel, military khaki green & exposed infrastructure.
It's an abstracted reference to the new China, the powerful China, the China we need.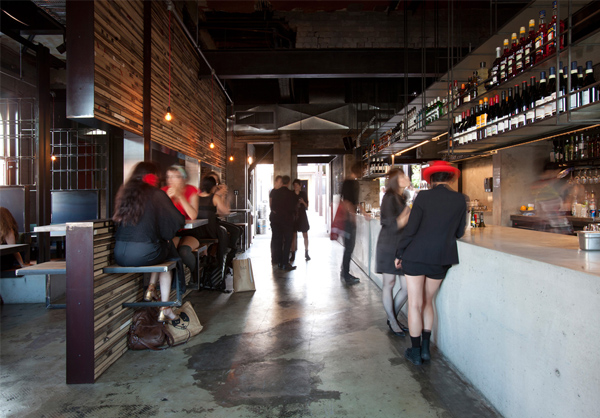 How has it changed since it was finished?
Before we started the refurbishment, The National was a rundown pub with two guys standing in the front room playing pool. It seemed quiet and it seemed sad. The biggest change has been the number of clientele. It's so good to see the place packed with locals enjoying the great food, great drinks and great staff. I like to think that we were a big part of that turn around.
Would you do anything differently?
Yes of course. Hindsight is a curse.
What is the feedback from your clients?
Our clients love the new National, as do their patrons. The client is also very happy with the functionality of the bar – its central location makes it easy to manage and service the whole hotel from one vantage point. They are proud of their new National.
How do you feel when you walk into The National Hotel?
I feel like I'm home – there are lots of little nooks. I love going in there, finding a corner or little booth. I find the space relaxing and warm, engaging and unpretentious. It's easy to lose track of time at The National.
Has winning the IDEA Hospitality award had any effect on you and your business?
I believe it has. Winning the award has made our hospitality clients feel more confident that we know what we are doing!
What does IDEA mean to you and the industry?
For us the great thing is that it is a national award platform. We are submitting our work to a national jury of leaders in the design field. It is a fantastic experience to be present on jury day to watch the process and see it all evolve. It gives us a chance to put our work forward in an arena with some great practices. It inspires us.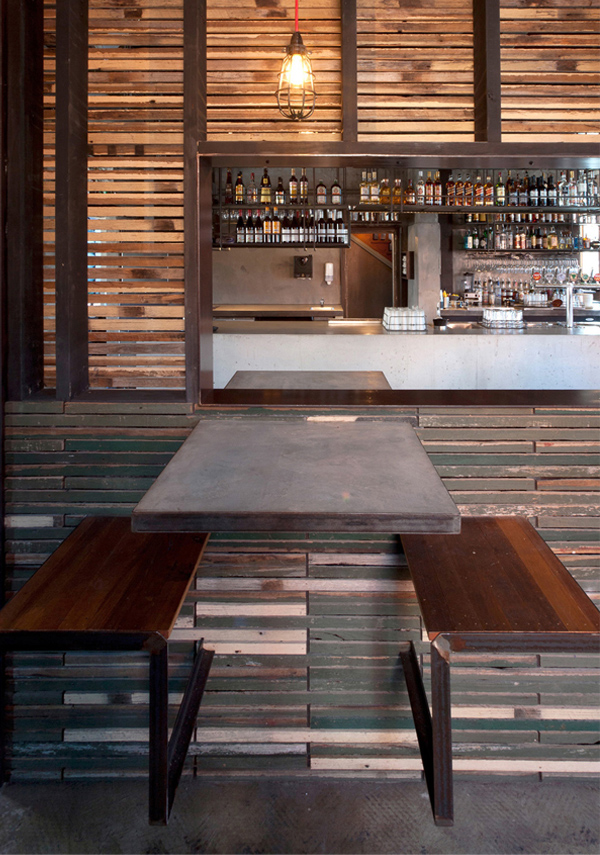 How has sustainable design impacted on this project?
The National has lots of sustainable measures designed into it.
It has solar hot water, solar electricity generation and water tanks to flush the toilets. The furniture, the booth seating and the internal screens were constructed from recycled timbers from the demolition. The water tanks, canvas for the street awning, canvas for the courtyard awning, the gas heaters and even the hand dryers were recycled.
The National has no carpet, no plasterboard, no chrome, no aluminium, no MDF and no tiles. The National's sustainability credentials are based more on what we didn't build rather than what we did.
Written by CATC student Eliza Sanby