Czech Republic based HUA HUA Architects has designed an outdoor eating prototype that reconciles people, restaurants and public space during COVID-19. 
Social distancing has proven to be the most effective way of fighting the COVID-19 pandemic but the impact of these regulations on the economy have been profound.
HUA HUA Architects' Gastro Safe Zone program aims to resurrect stagnated restaurants and cafes with outdoor eating systems that abide by social distancing measures. The prototype has been installed on the streets of Brno in the Czech Republic.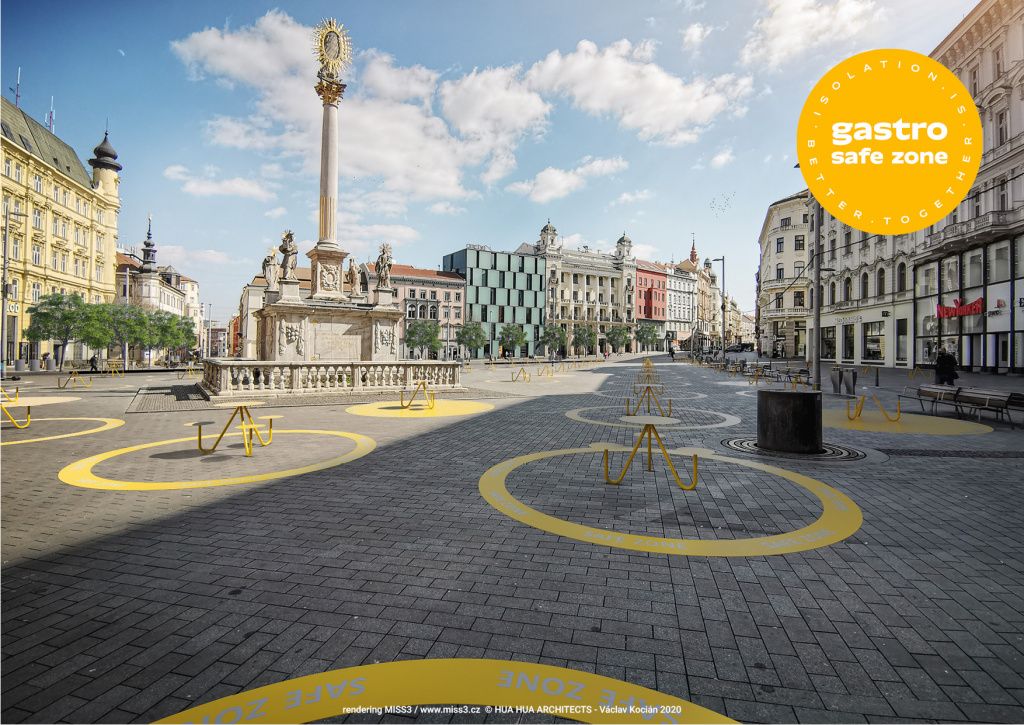 "We wanted to open the discussion on how public places can be used during such a situation," says the HUA HUA team.
"COVID-19 has had a tremendous impact on restaurants, bars and coffee houses and because the rules don't allow the use of public spaces for mass gatherings of people, we suggested safe zones as a way to bring life back to the city centers."
With a space grid form, the design segments public spaces into defined safe zones where people can eat without fear of spreading the virus.
Each safe zone includes a one-piece dining set with 3 seats joined to a round table. It is a stable and non-movable structure made out of materials that can be easily disinfected. The design's circular motifs were inspired by the circle of life and the concept of infinity.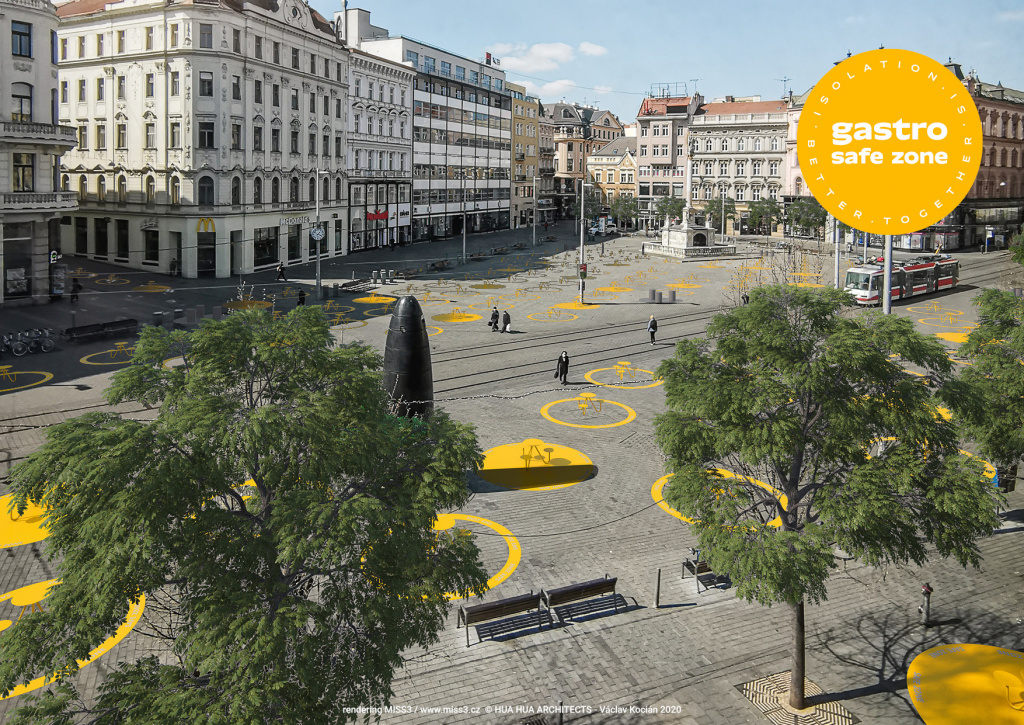 HUA HUA Architects believes architects and designers have a duty to think beyond this moment. "Everyone is dealing with flames, but someone has to think about the future," says the team.
"Architects and designers see the world from a different perspective than business owners. They see the connections between the dots: human, urban and architecture."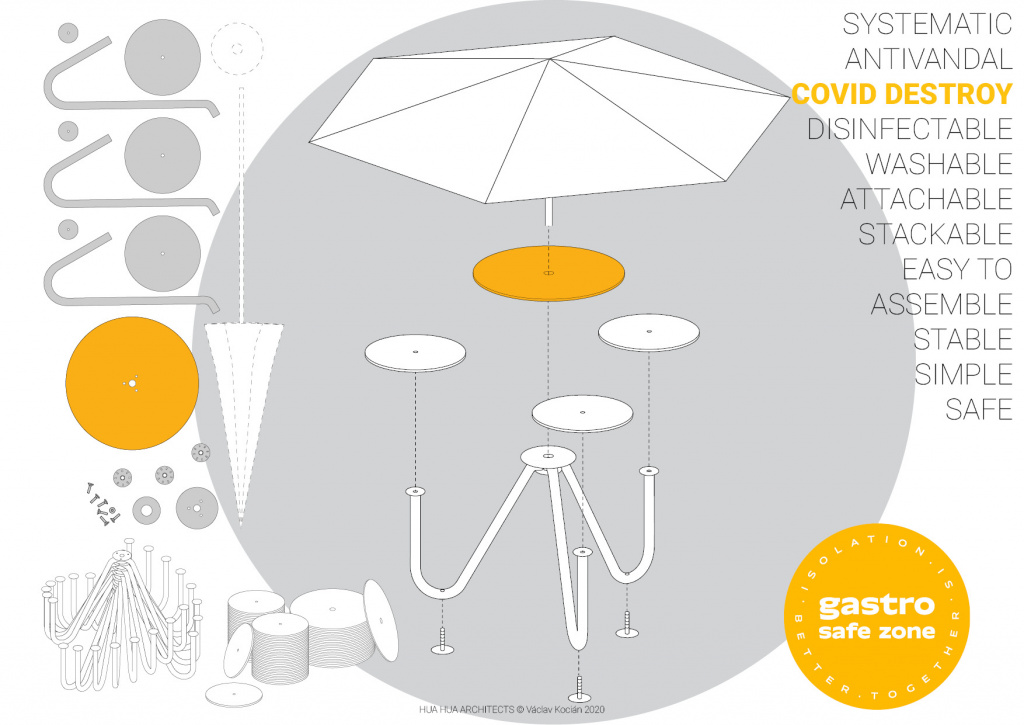 The post-pandemic future will be shaped and if advocates, designers and architects don't seize this moment to rebuild our cities better then others will.
In addressing COVID-19's economic and health repercussions simultaneously, the Gastro Safe Zone program is a call for design to meet the requirements of the moment.
The program has a confirmed pilot rollout in Brno where some of the city's public squares will be turned into safe zones.
Check out ADR's coverage related to COVID-19 and read our self-care tips for architects and designers working from home.
Images courtesy of HUA HUA Architects.