Inspired by neighbouring luxury fashion houses such as Bvlgari, Hermès and Balenciaga, Luxe Mall Amenities by Studio Tate located at Chadstone – The Fashion Capital, elevates the humble restroom experience to a sense of inspired occasion.
Including lavish expanses of Norwegian rose marble, chrome metal detailing and fluted glass, the new conveniences are akin to a high-end hotel, reflecting the desire to offer guests a truly world-class experience when visiting the mall.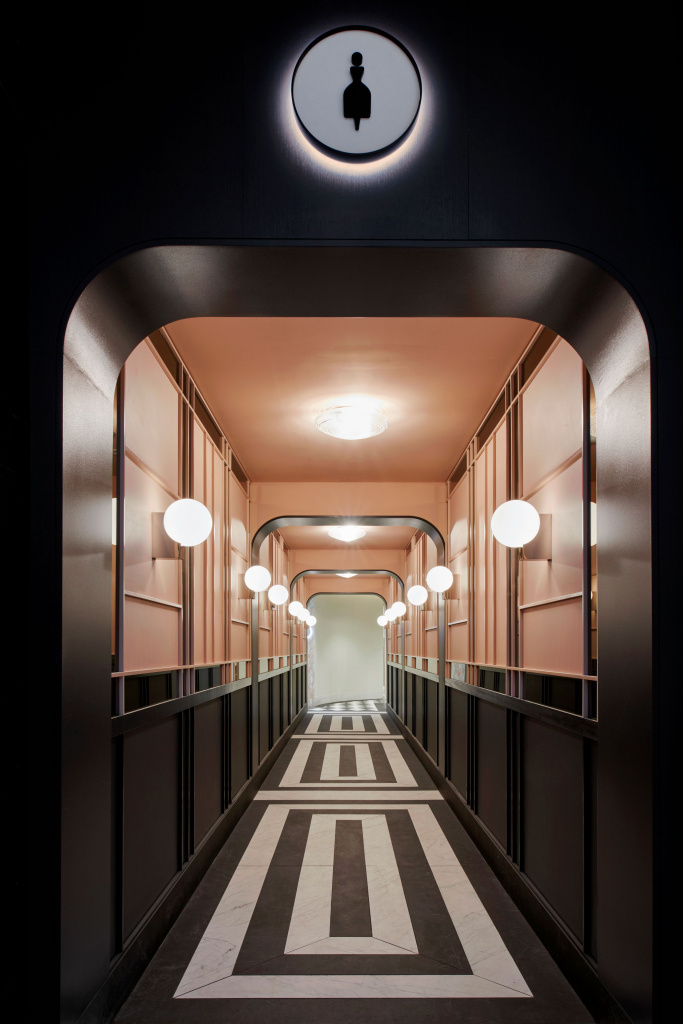 With luxury handbag as muse, form and flare on the outside and surprising detail from within, Studio Tate's scheme ratifies a high attention to detail and material quality associated with high-end fashion.
From the main thoroughfare a panelled corridor has been conceived as a series of spaces defined by arched thresholds and a graphic black and white floor, while glamorous lighting hints at the luxury interior to come.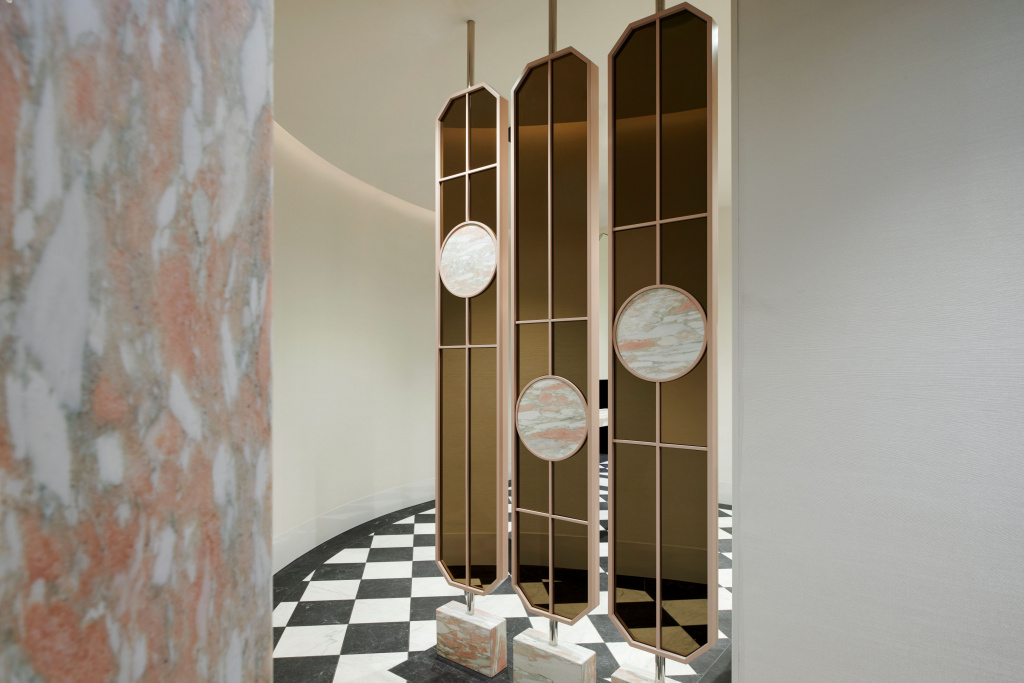 Decorative screens inset with stone and bronze-tinted mirror mark the visitor's arrival, and there is a generous two-sided vanity and make-up station with stone bench and mirrors.
Circular freestanding vanities are set within mosaic-tiled curved niches for a sense of individual space and a moment of reprieve from the crowds. Stone slab uprights, chrome detailing and fluted glass wall lights complete this space.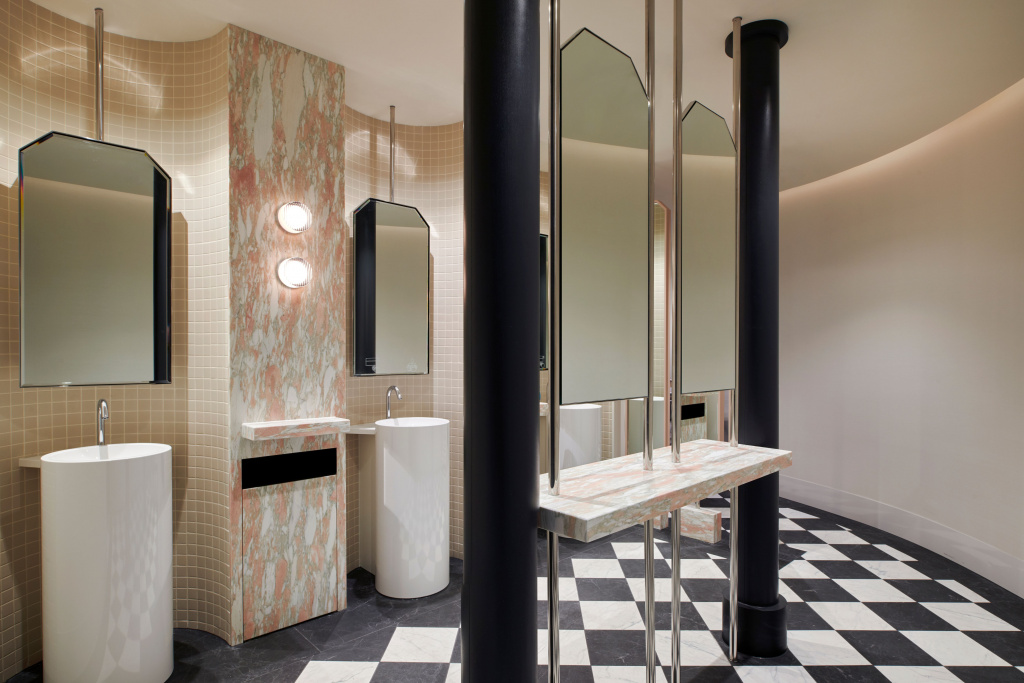 Deeper within, a corridor of black toilet enclosures opens to reveal full-height slabs of Norwegian rose marble to the rear walls, a completely unexpected and dramatic gesture representative of new heights in the mall amenity experience.
Studio Tate is headed by interior designer Alex Hopkins and strategic thinking business partner Carley Nicholls.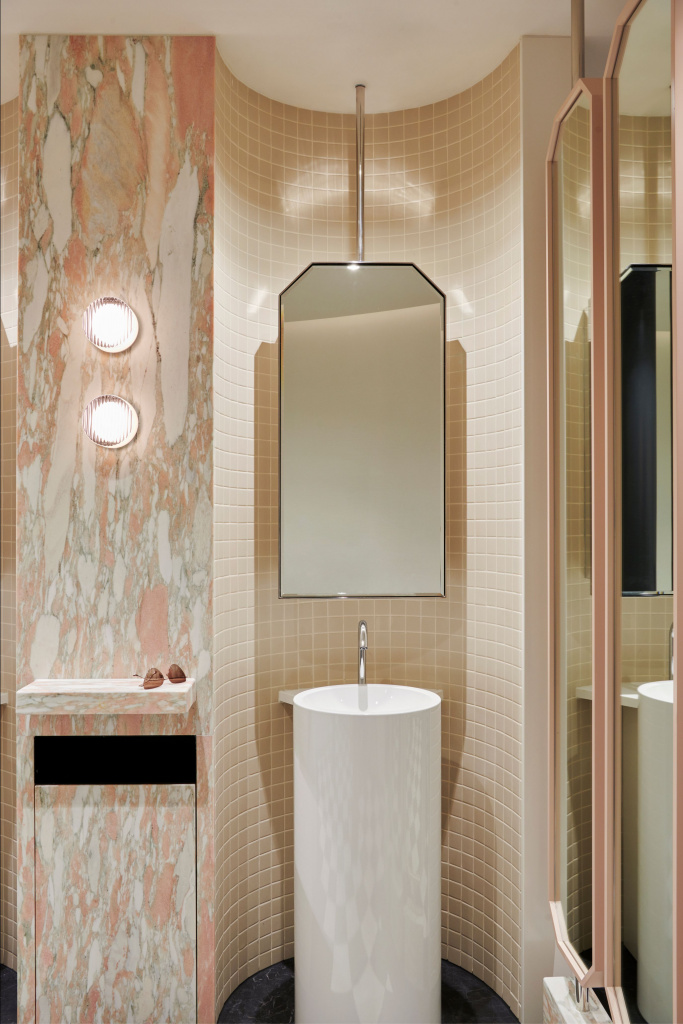 The studio is also behind the recent Holism Retreat is located on the mezzanine level of the new MGallery by Sofitel Hotel Chadstone. The 5-star 250-room hotel was unveiled late last year in an effort capitalise on the 23 million annual visitors to the Chadstone shopping centre.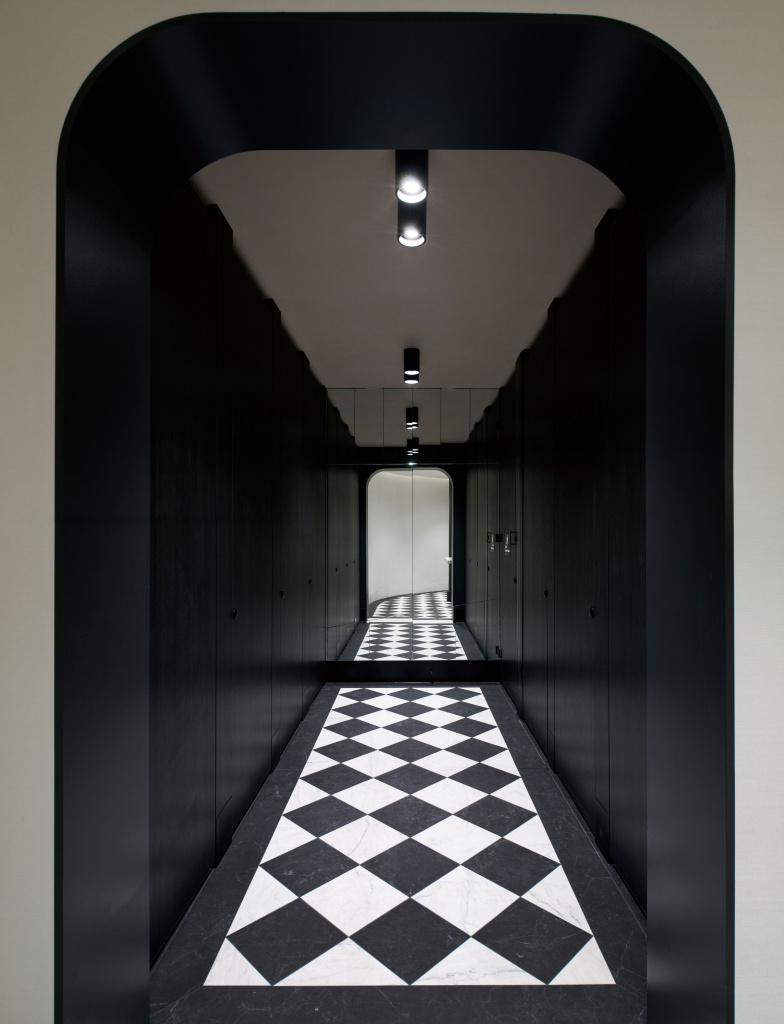 Photography: Thomas Brooke Photography.