Make Architects has teamed up with Cera Stribley to sculpt a curved timber structure at the entrance of the Chadstone Shopping Centre in Melbourne's south-east.
The Link is designed to connect the shopping centre to the Tower 1 office building and Hotel Chadstone Melbourne, MGallery by Sofitel and is inspired by the arched glass roof completed by British architectural practice RTKL in 2016.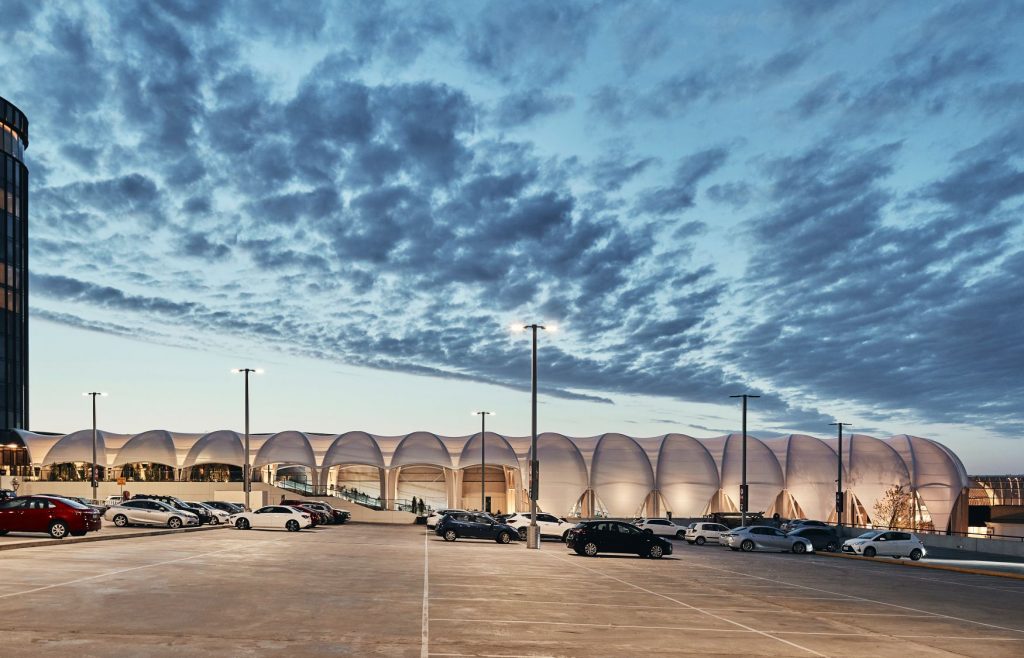 The pedestrian walkway is made from materials sourced from Europe and spans 100 metres, replacing part of a multi-level car park and creating a more accessible entrance to shoppers.
"The simplicity of its materials belies the complexity of the Italian Larch timber diagrid structure, which essentially acts as a harmonica – each element holding the other in position, albeit supported by hidden steel foundations," Make Architects say.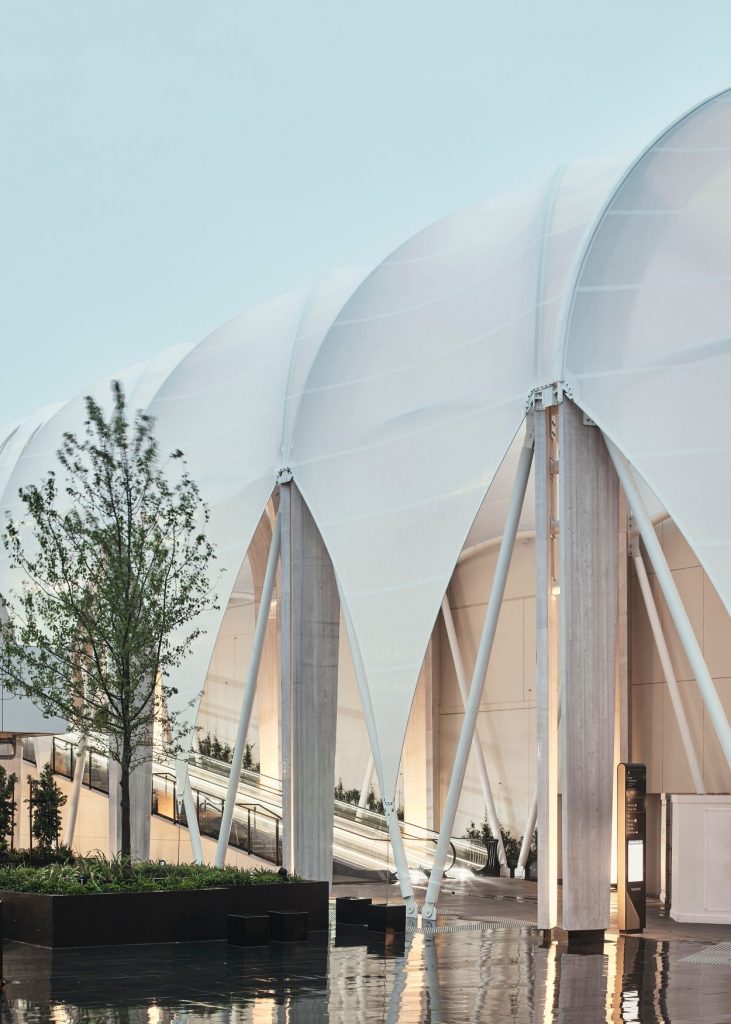 The 'glulam' (glued laminated timber) structure has a tensile, semi-translucent 'PTFE' fabric stretched over to protect it from the weather without obscuring the features of the arches, which stretch up to 15 metres at their highest point.
All the other features within the space – soft landscaping, seating, stairs and travelators – have been installed below eye level to "celebrate the scale and beauty of the architecture".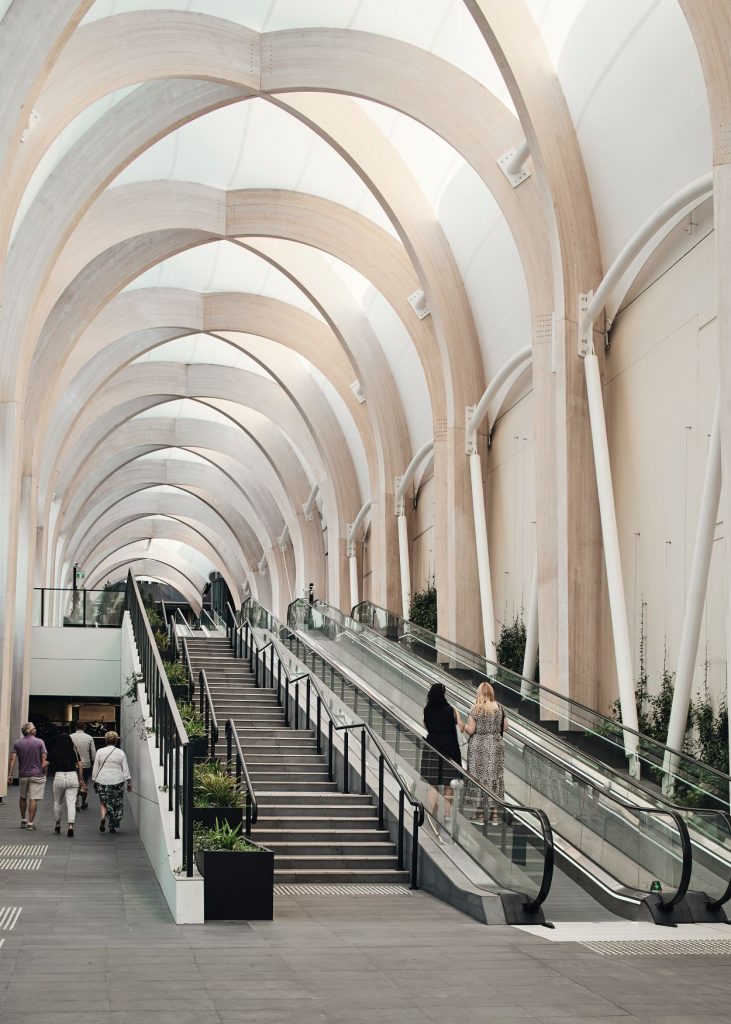 The majority of the landscaping is Australian native species with boston ivy and jasmine chosen to "provide a broader sensory experience".
The space has been designed with the scope of hosting exhibitions, art installations, events and pop-ups, as well as a yet-to-be-announced restaurant.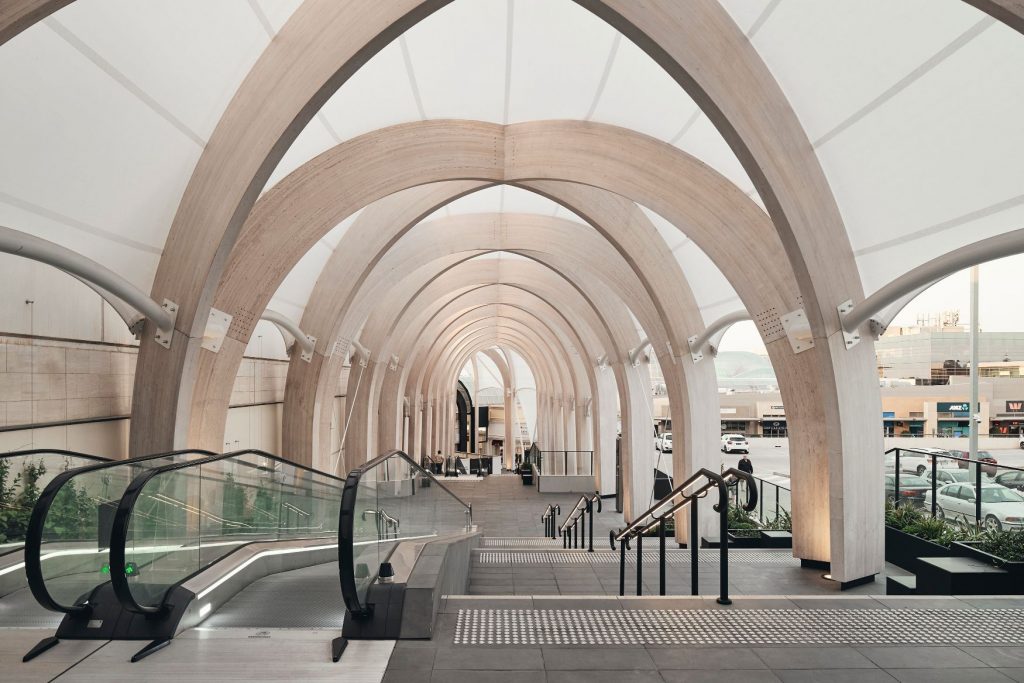 Make Architects partner Jacop Alsop says The Link is an example of how not all spaces need to drive revenue, but can be used simply to promote consumer wellbeing.
"The Link is easily and highly adaptable. It has been designed for effortless maintenence and to stand the test of time," he says.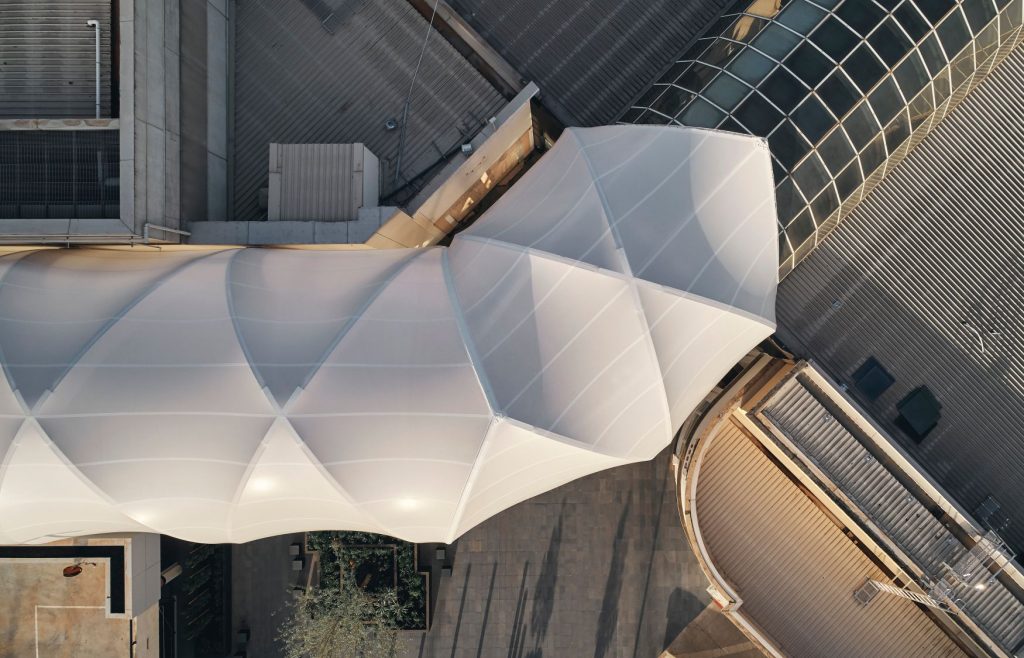 "It was delivered in an extremely tight timescale and we are delighted with how it combined European craftsmanship with Australian expertise."
The Link is open at the sides to provide cross-ventilation and artificial lighting has been kept to a minimum.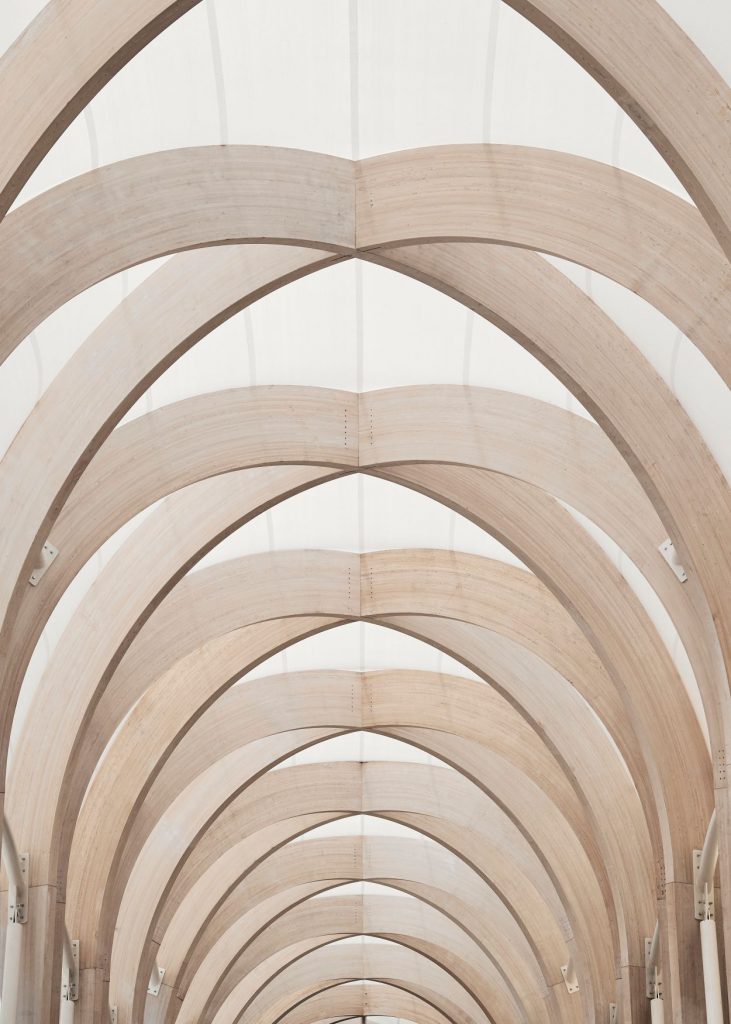 Make Architects was founded by Ken Shuttleworth in 2004 and has studios in London, Hong Kong and Sydney. The practice is also recently behind the Ovolo Central in Hong Kong and The Atlas Building in London.
Studio Tate also just completed designing the interiors for Hotel Chadstone's boutique spa, inspired by muted desert hues.